Learn how to make a clothespin napkin holder on a budget! This craft was so easy to make and you can paint it any color you like.
Skills Required: None. Even if you've never crafted before, you can make this napkin holder. It only requires three supplies, and you'll be gluing and spray painting.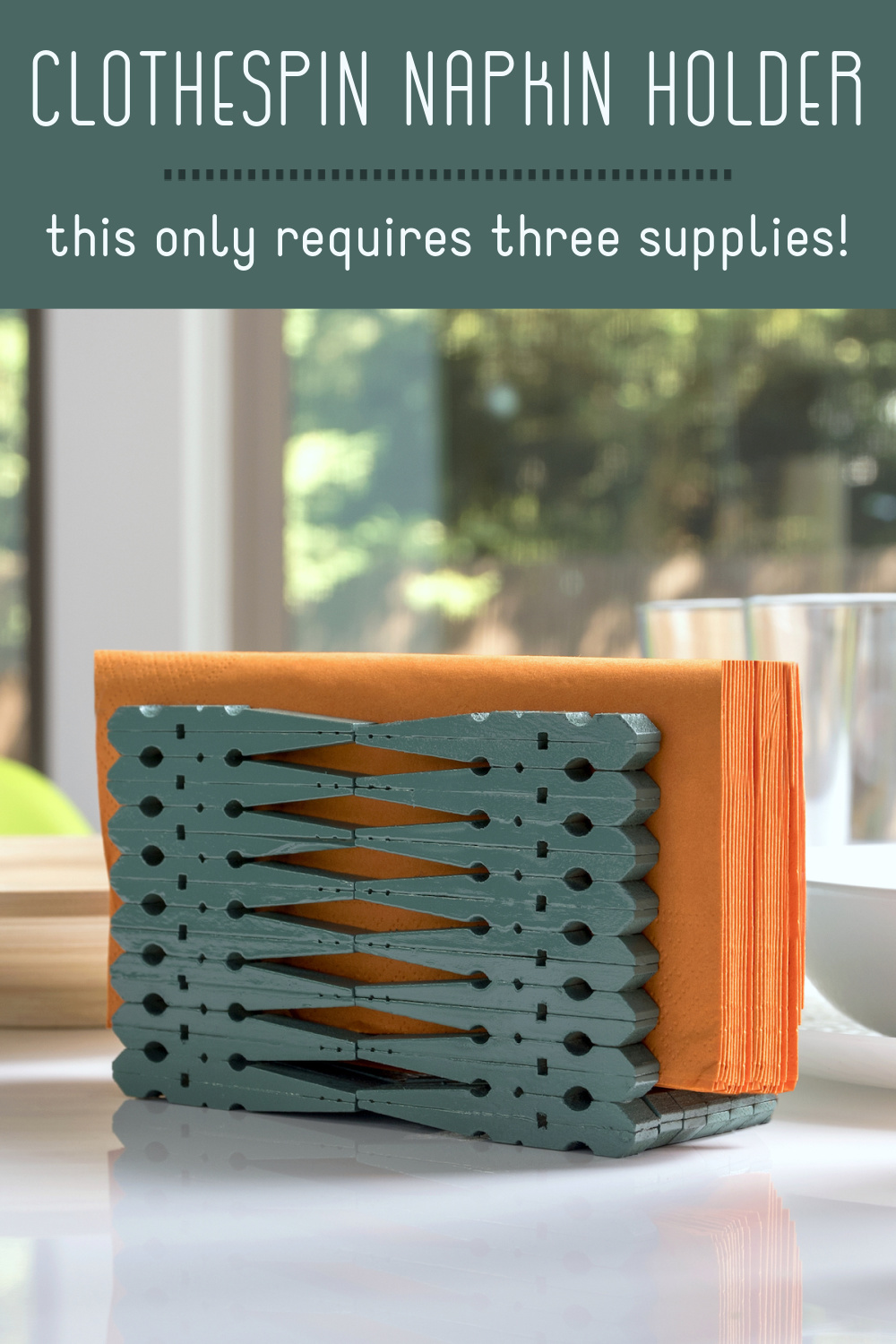 Clothespins are so versatile, it's crazy! I'm sure there are still people that use clothespins for what nature intended (hanging up clothing to dry), but I see them used a lot more for clothespin crafts. And as far as I'm concerned, when it comes to clothespins – I'm completely in.
Not so very long ago I did clothespin butterflies, and then clothespin trivets, and there were quite a few left over from that project. I may have gone a little overboard when buying my supplies (who, me?).
Anyway, the point is that I had enough clothespins to make something else, so I decided to tackle a clothespin napkin holder. This makes a wonderful table decoration as well as being utilitarian.
There are a few different designs out there for DIY napkin holders, and I decided to go with this one because I liked the retro feel. Almost like you would find something like this in a retro diner. And I accomplished it all with just some glue!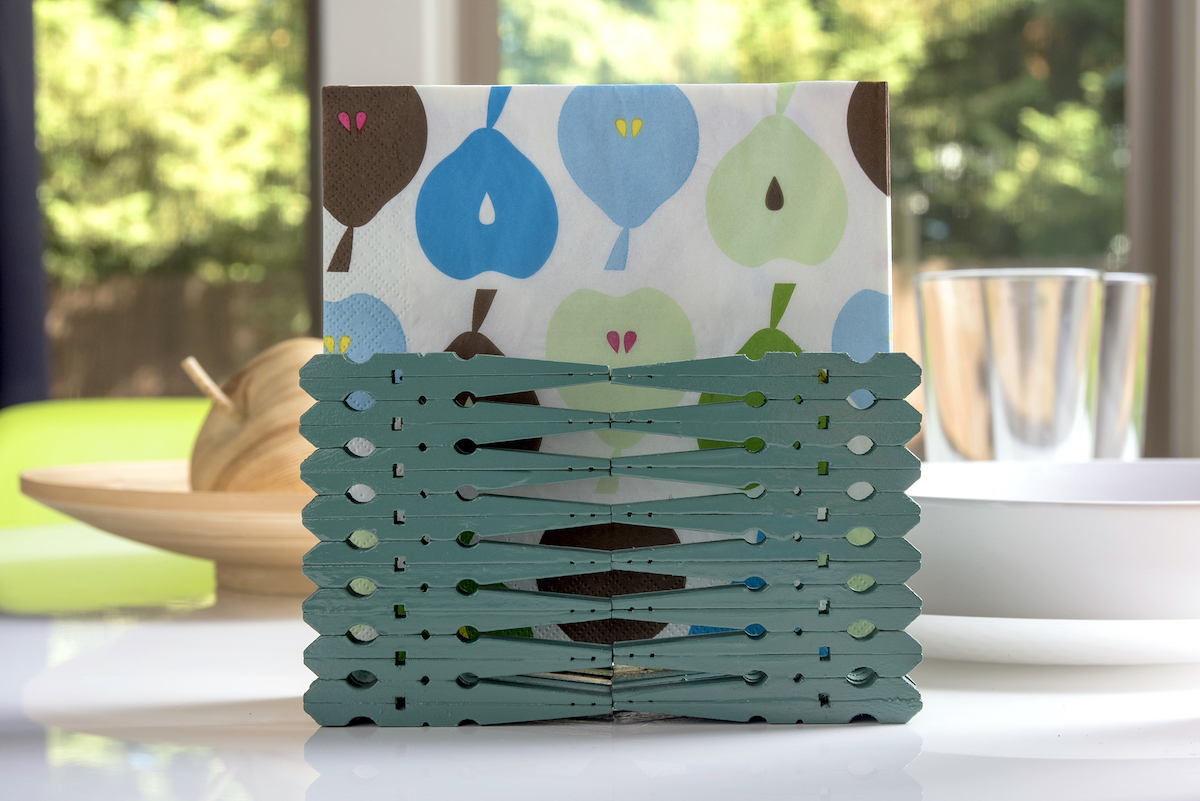 I also had what I considered to be the perfect spray paint color for my DIY napkin holder. It was an engine enamel I was going to use on some trivets, so it has a bit of a glossy sheen. A bit of overkill, but it's what I had and it works nicely. This particular spray paint also happens to be highly water resistant!
If you're ready to learn how to make a napkin holder for your kitchen, here's the tutorial. It only uses three supplies which is really nice. Especially for me, I had everything on hand – so this was free!
Clothespin Napkin Holder
Gather These Supplies
Spray paint
Clothespins – 40
Craft glue or wood glue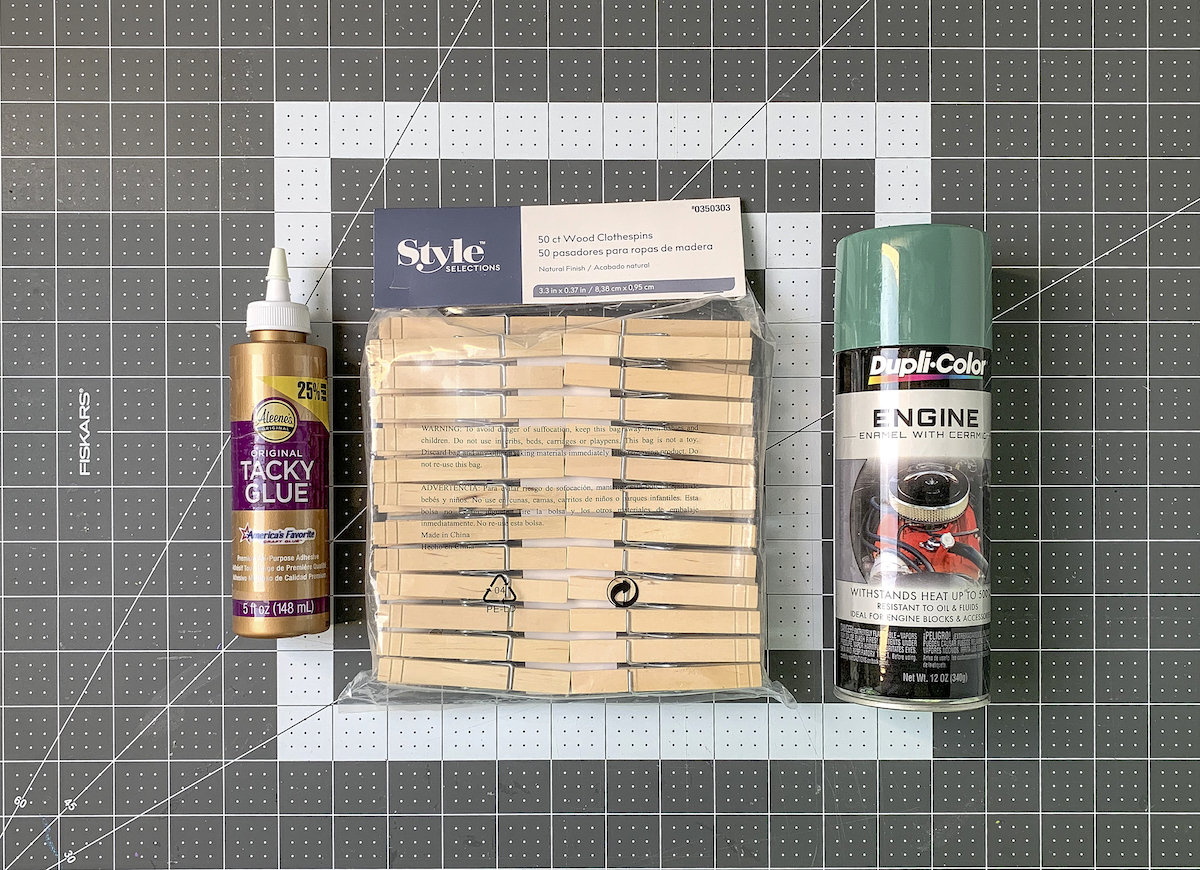 Here are the supplies used. You'll need 40 clothespins to complete this project, and you can get those from Lowe's, the craft store, Dollar Tree, or Amazon. These are the 3.3″ version for reference, but you can use the ones that are only 3″ long too. It's up to you and what you can find.
Separate the Clothespins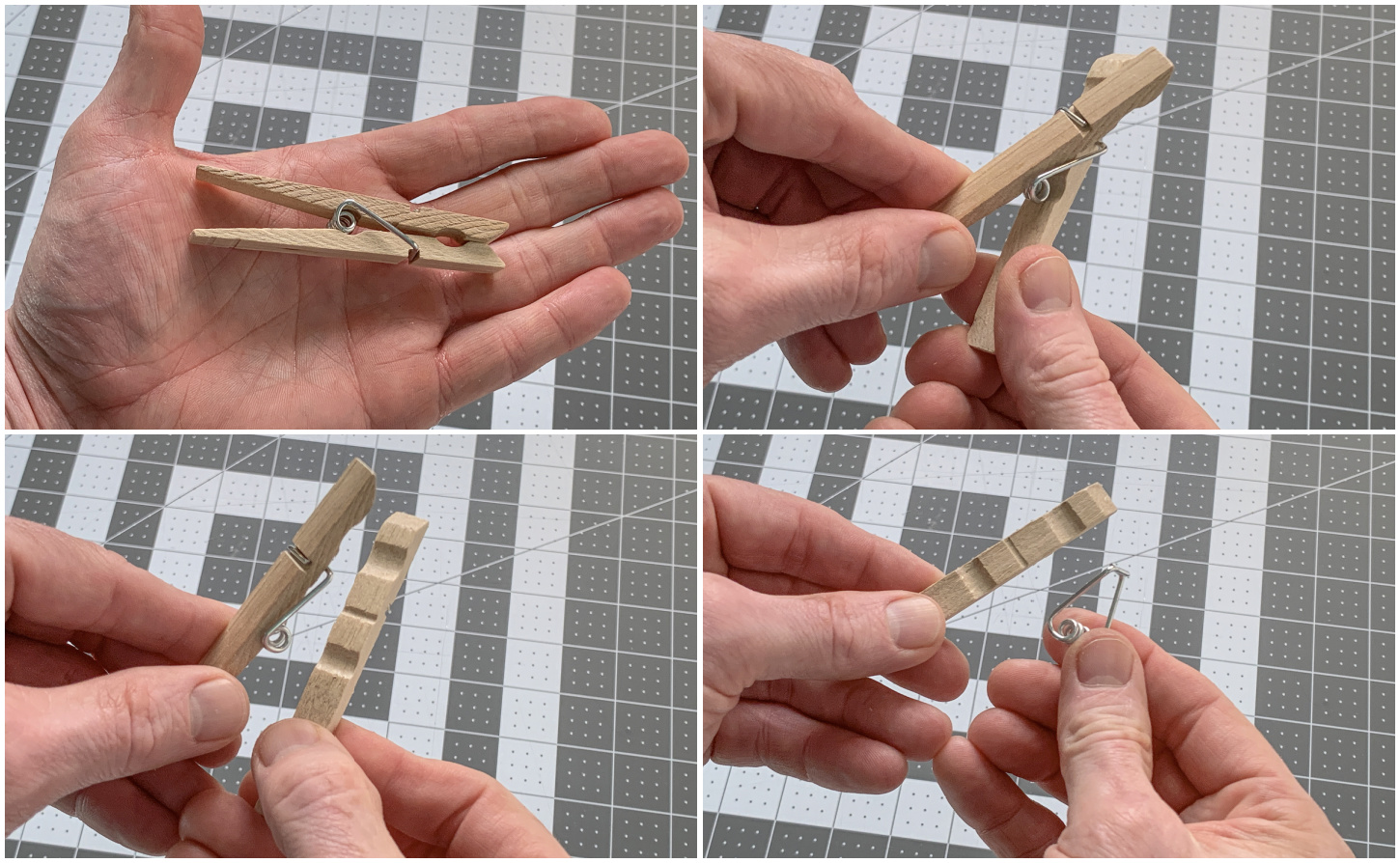 You're going to use the clothespins without the springs – so the first thing you need to do is remove them! Begin by twisting the two half of the clothespin and removing one side. Then you'll easily be able to remove the clip from the other half. Do this with 40 clothespins.
Glue the Clothespins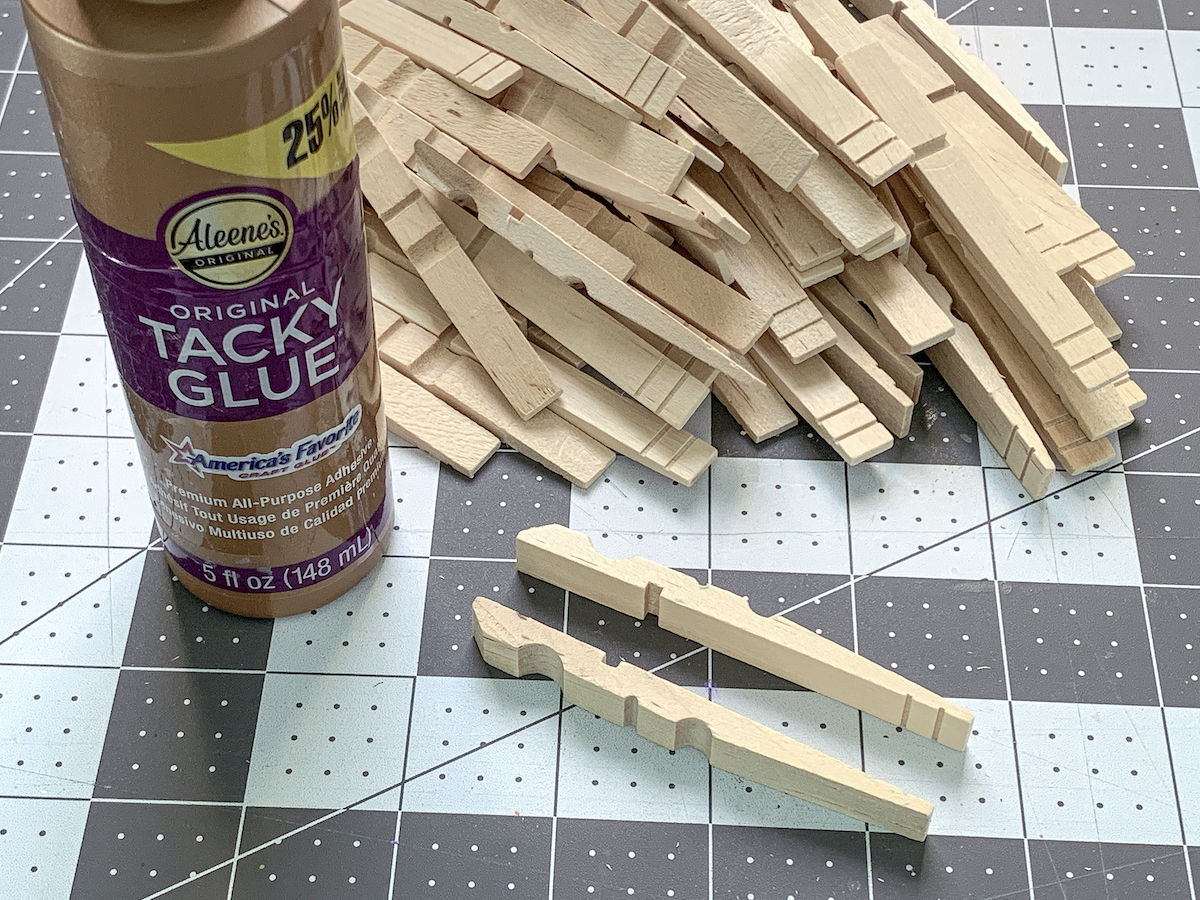 Keep your clothespins and your glue handy, because you're going to glue a bunch of pairs together! You'll start by gluing flat sides of clothespins together.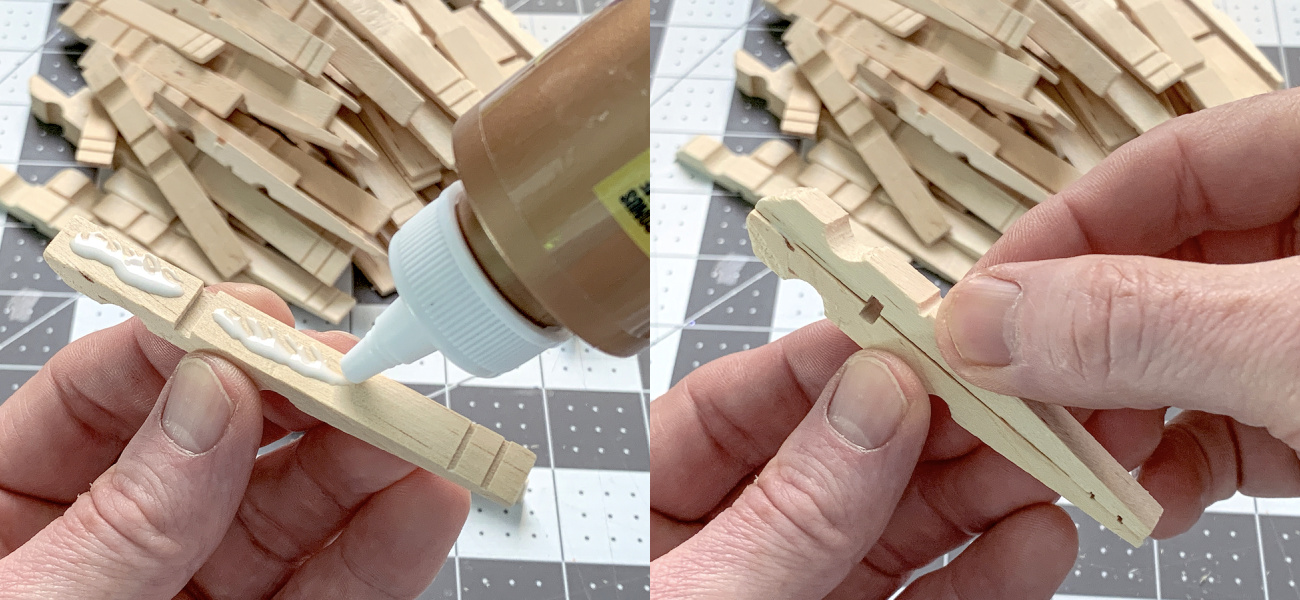 Line the flat side of the pin with glue as shown. Then press together to the flat side of another pin and let dry. Repeat with all clothespins, until you have 20 pairs (glued together).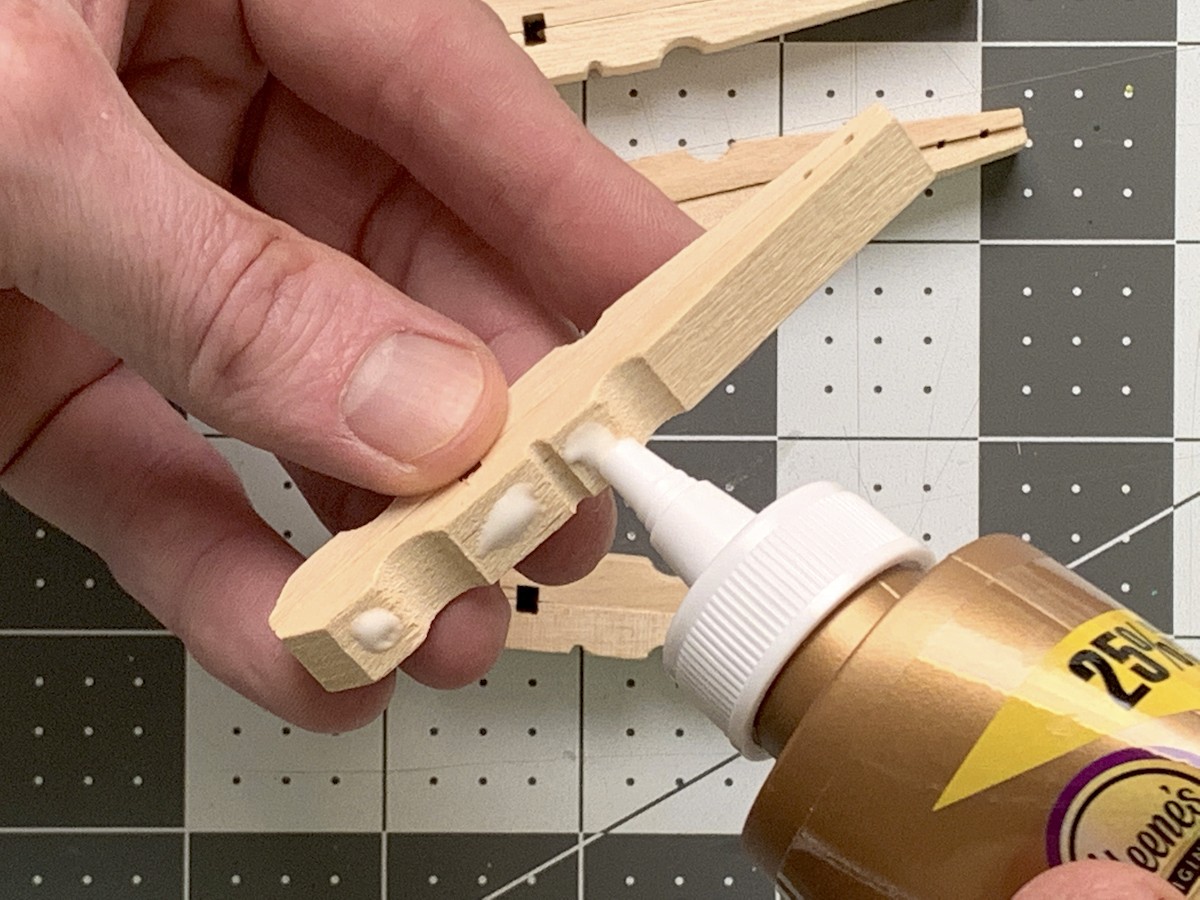 Then you're going to start gluing the pairs together. You'll want four sets of eight total. You will glue the flat sides together, applying glue as shown in the image above.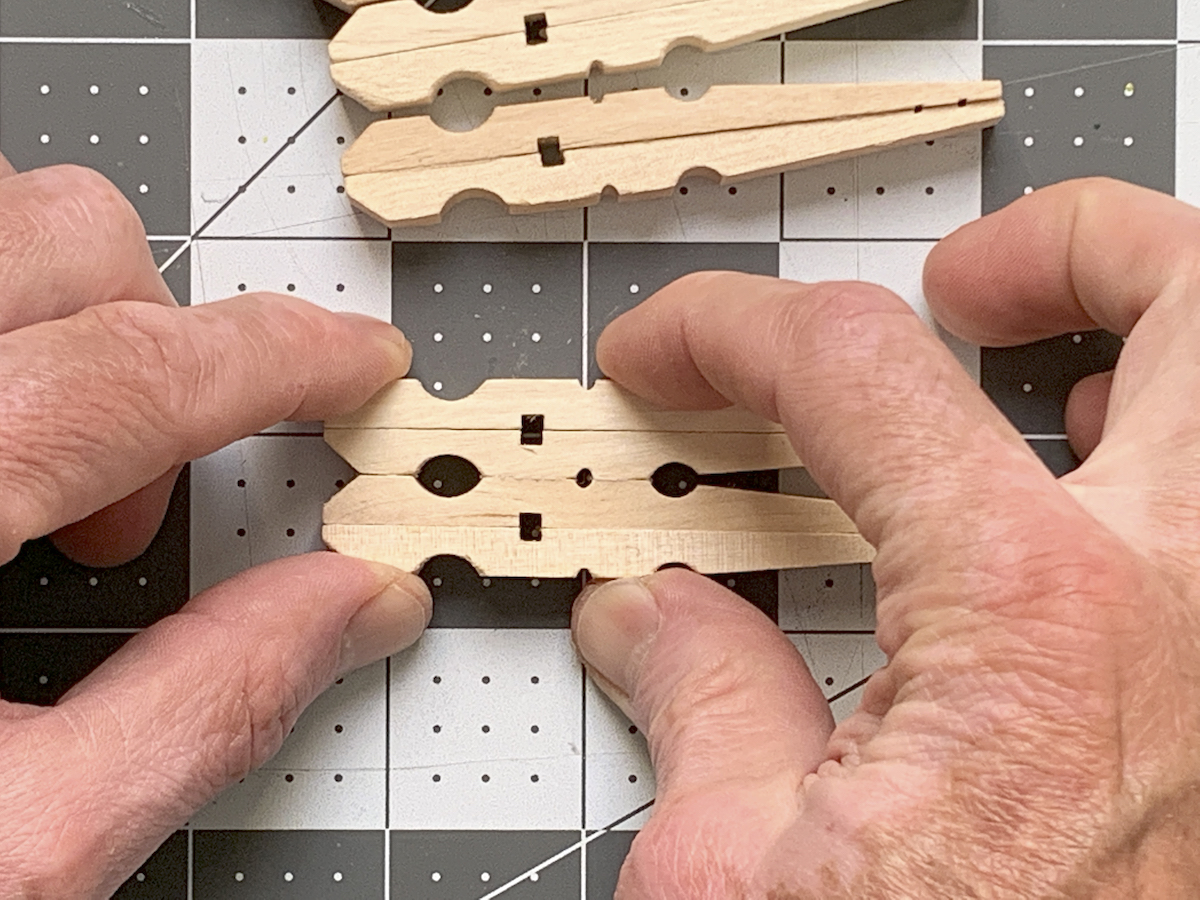 Hold them together until secure, then let dry. Glue EIGHT clothespin pairs together like this, four times. These will be the sides of your clothespin napkin holder.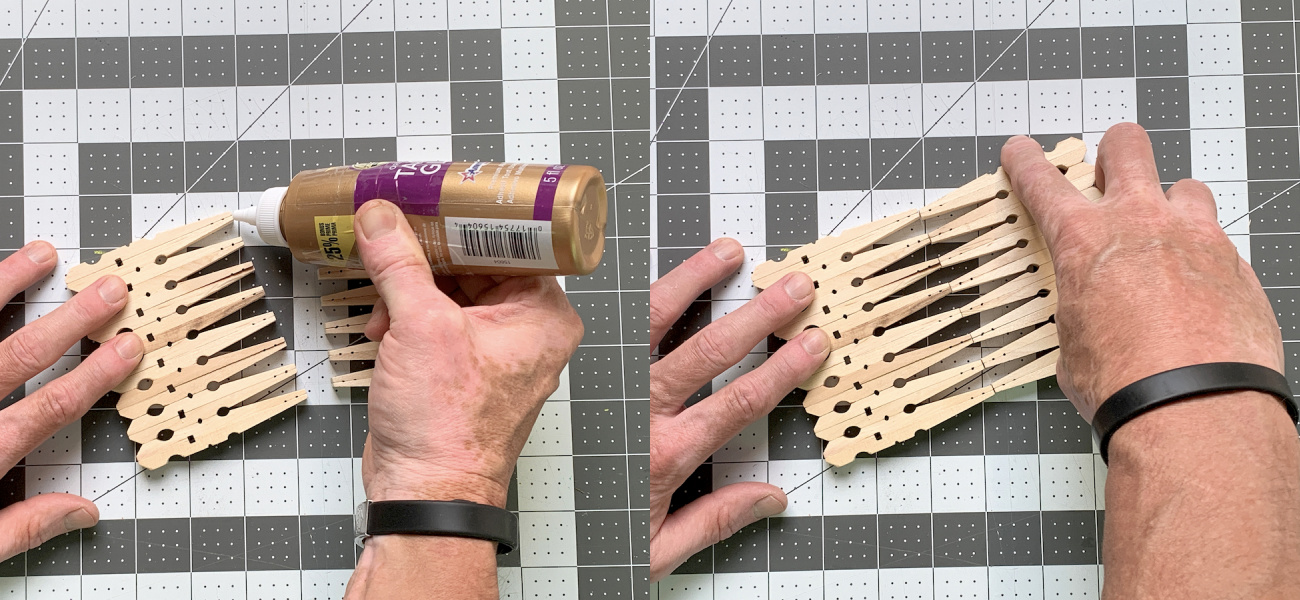 When dry, take two of the pieces and glue them together on the short end. You'll want to hold the pins in place until secured. Then let dry.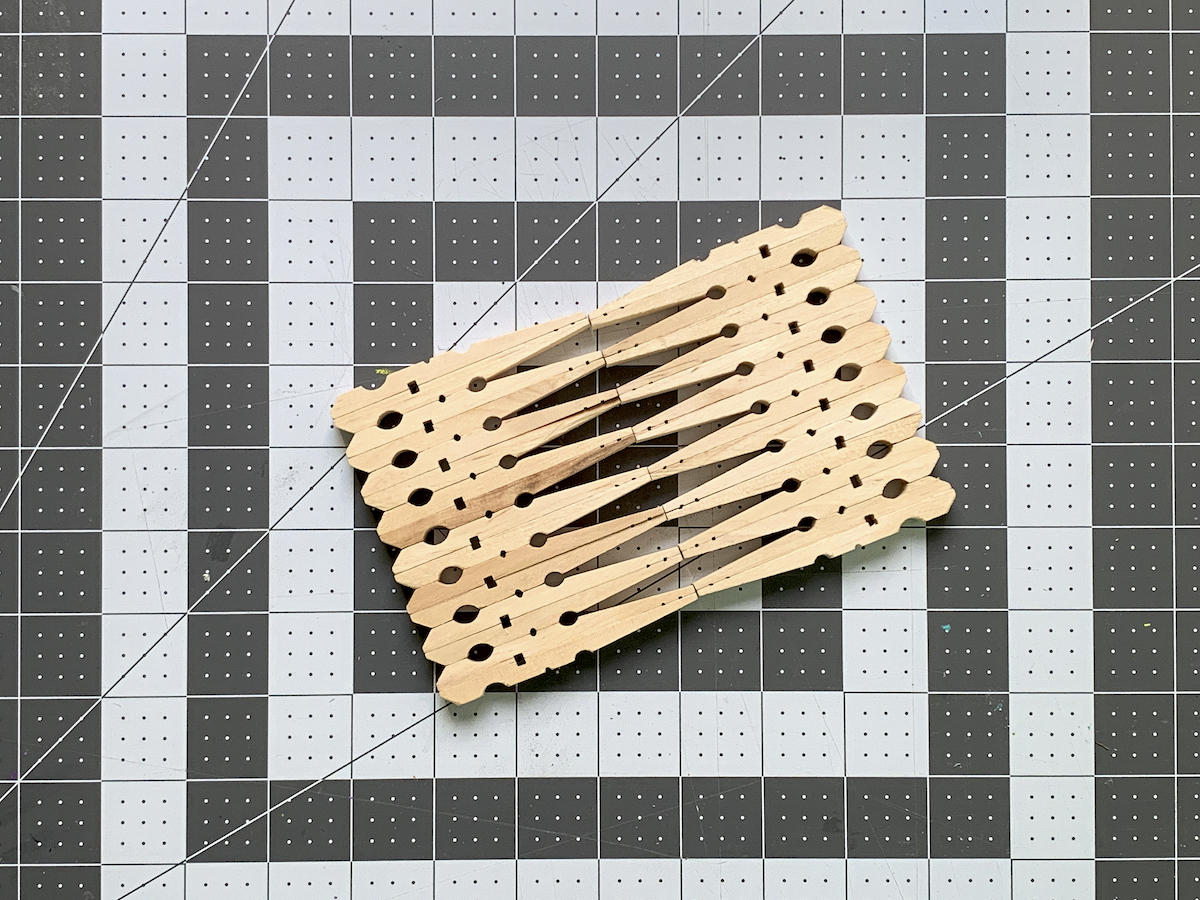 Here's one side, glued and drying. Make another one just like this. You should have 8 pairs of clothespins left.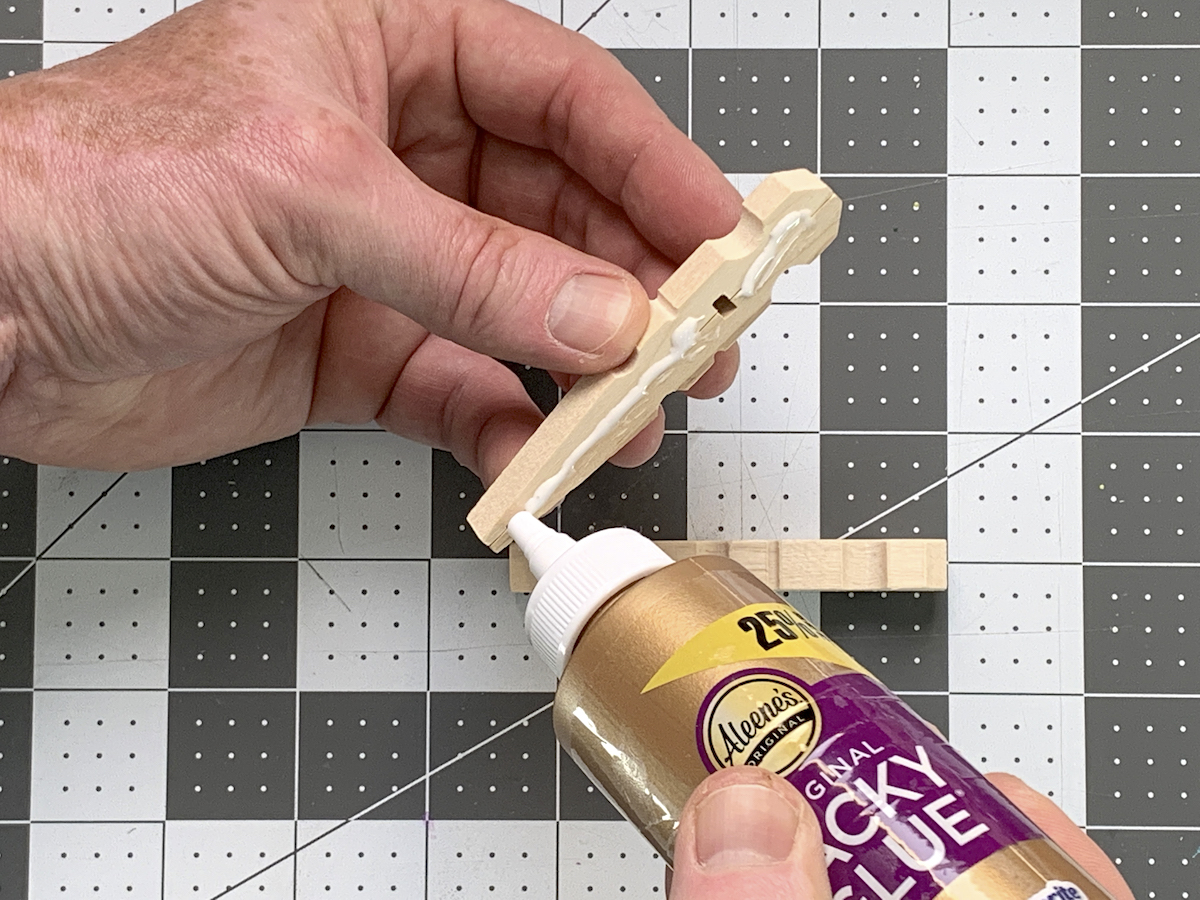 While those are drying, make the base of your napkin holder with the remaining 8 pieces. Place glue on the side . . .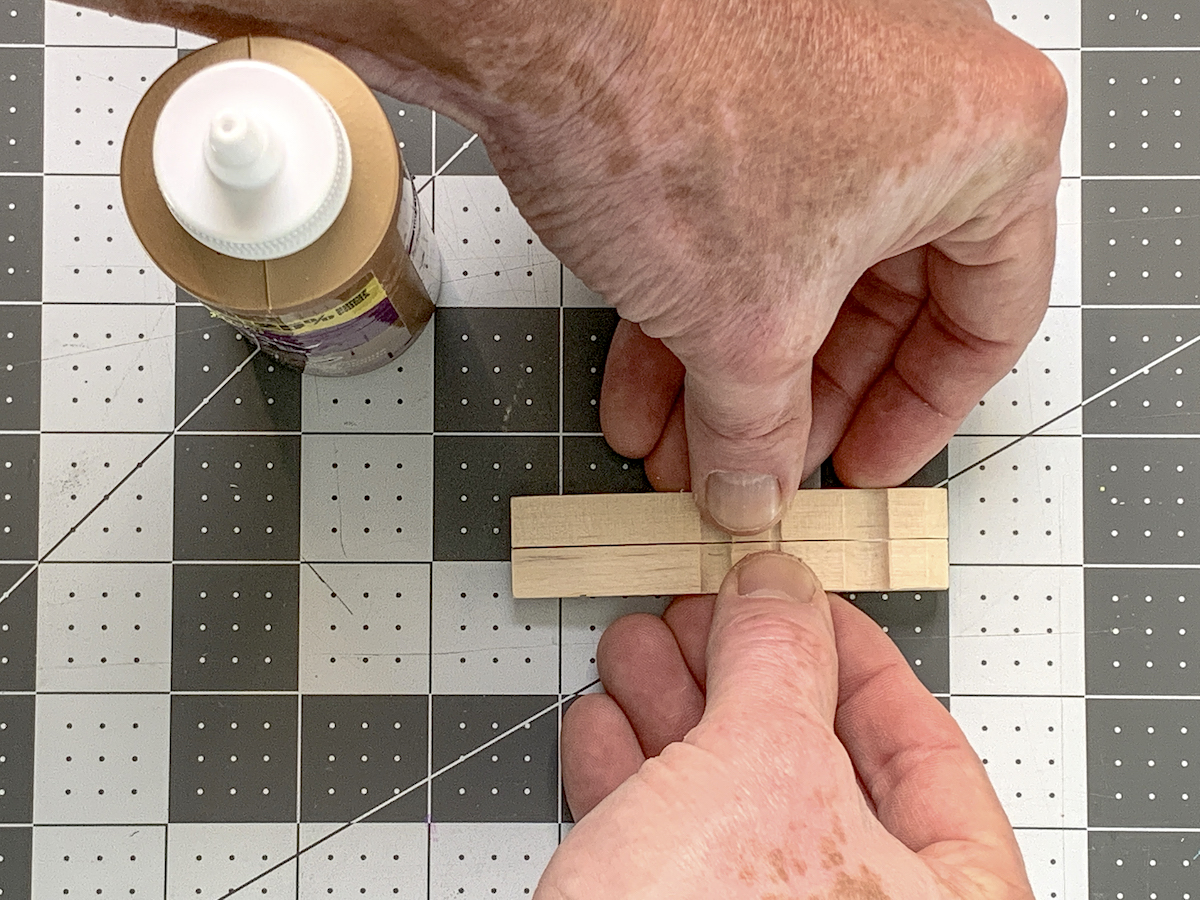 Then press two pins together.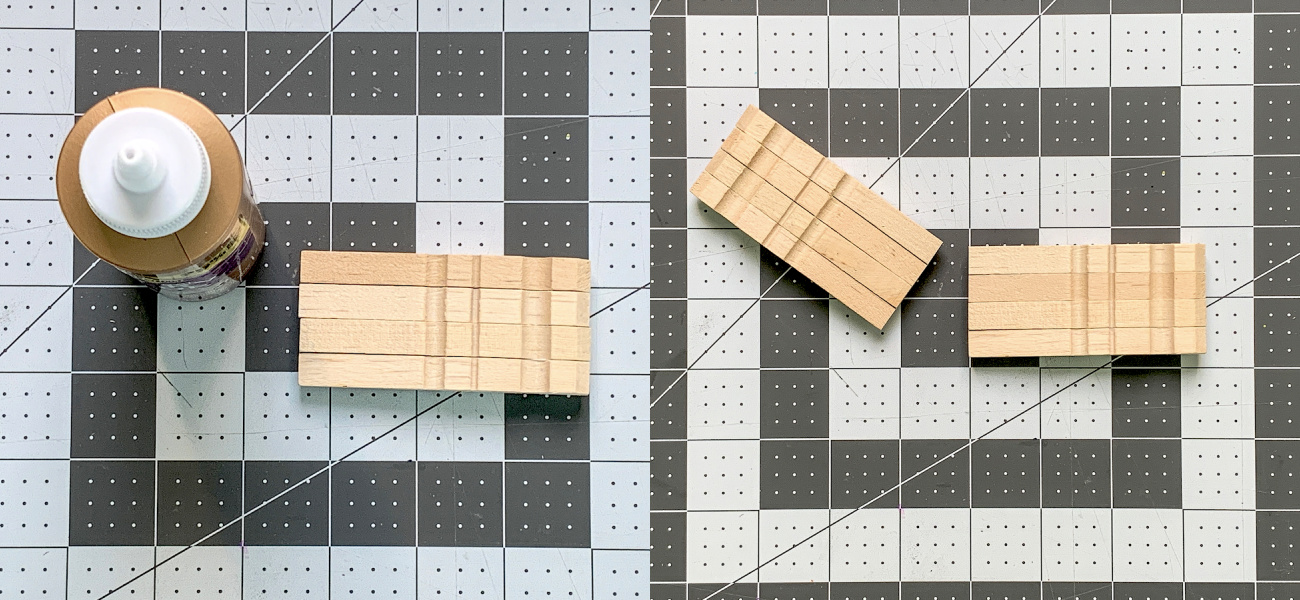 Do this with four, then the other four, then let dry. You'll have two pieces as shown above.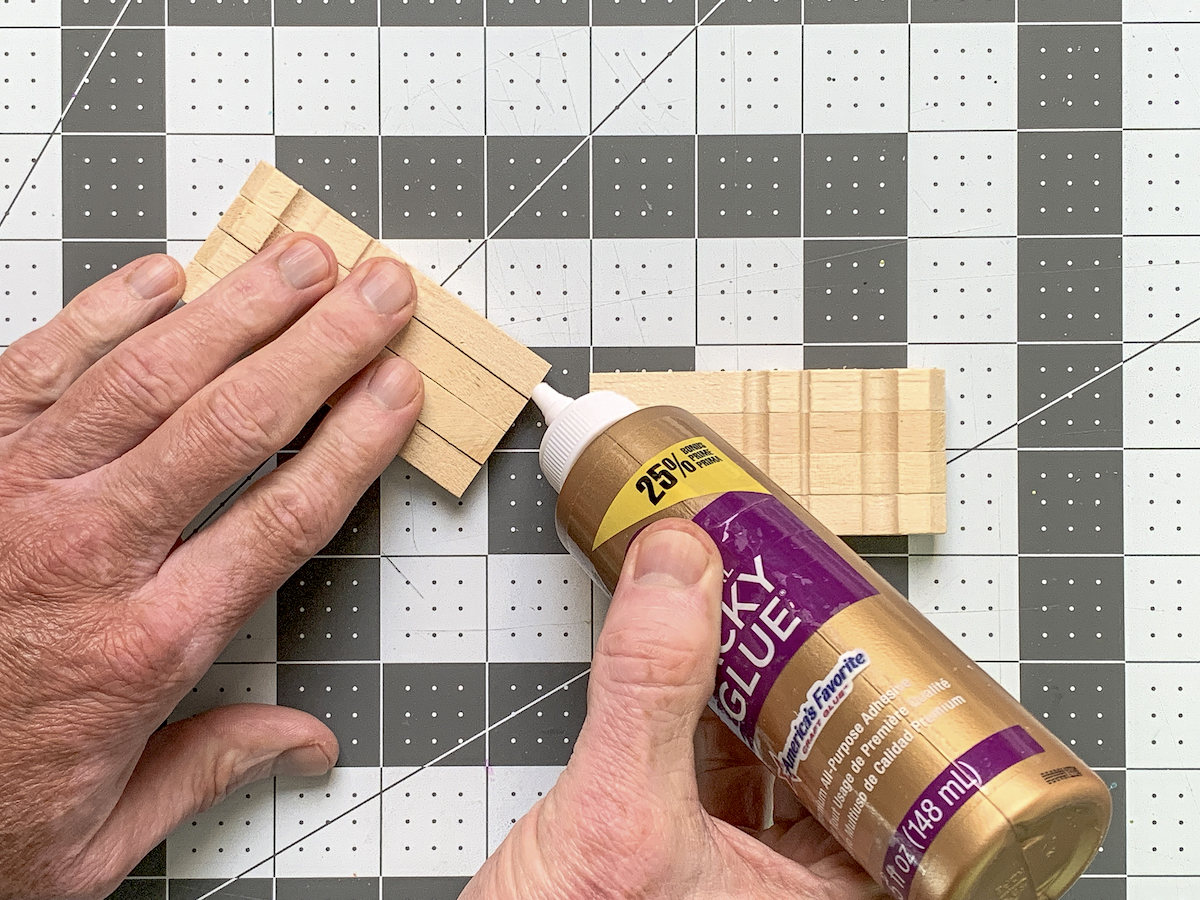 On the thin end of one of the bottom pieces, place glue.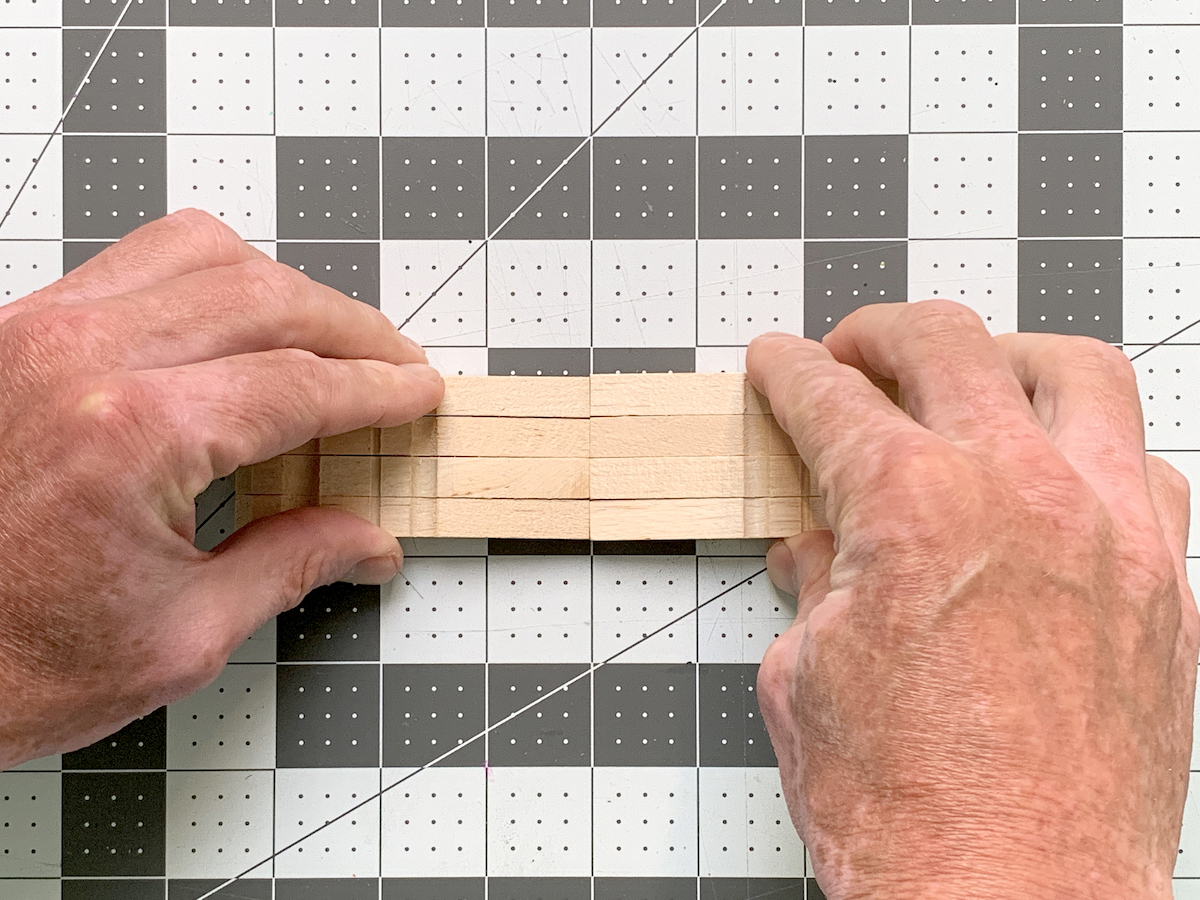 Then hold those two pieces together to form the base – you will let them dry. Your DIY napkin holder is almost complete!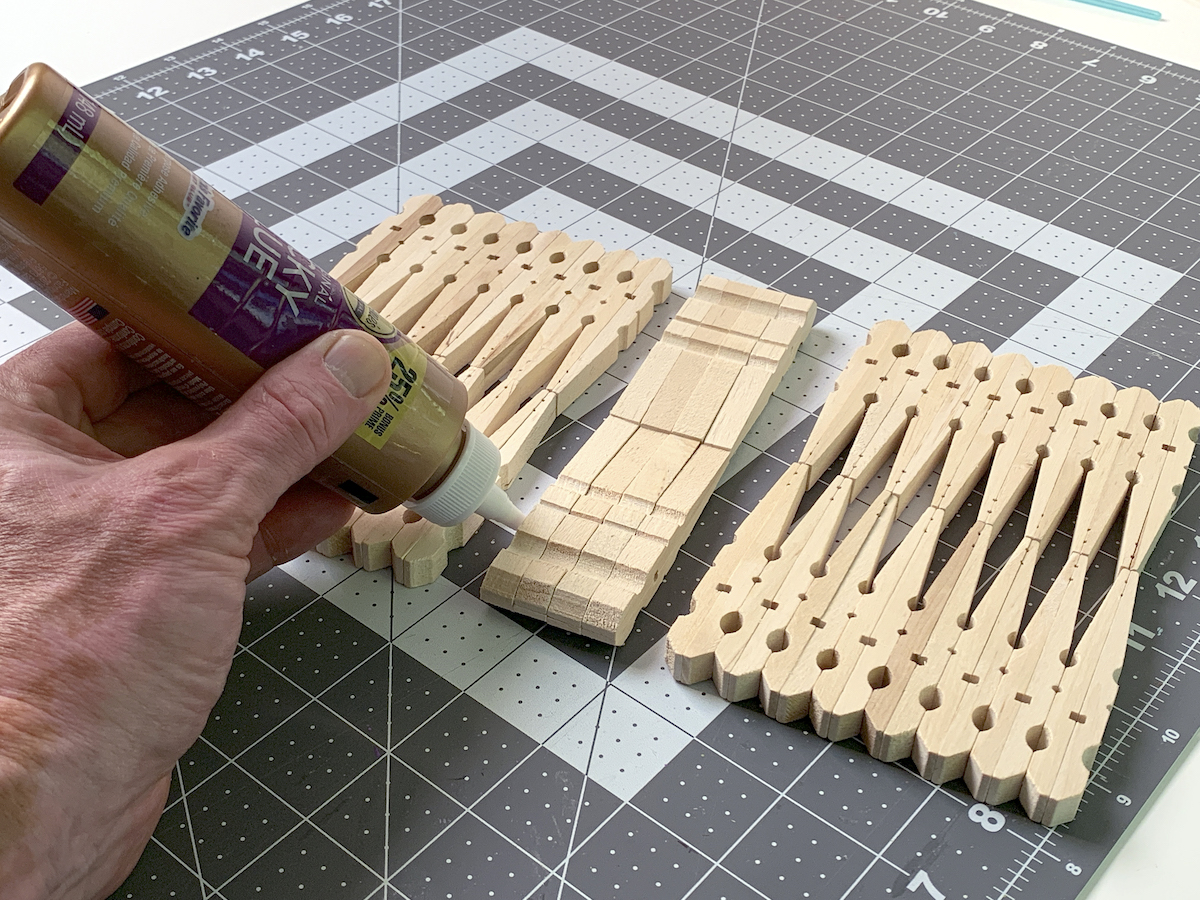 You just have a few more steps! Glue the sides to the base by placing glue on the base, one side first.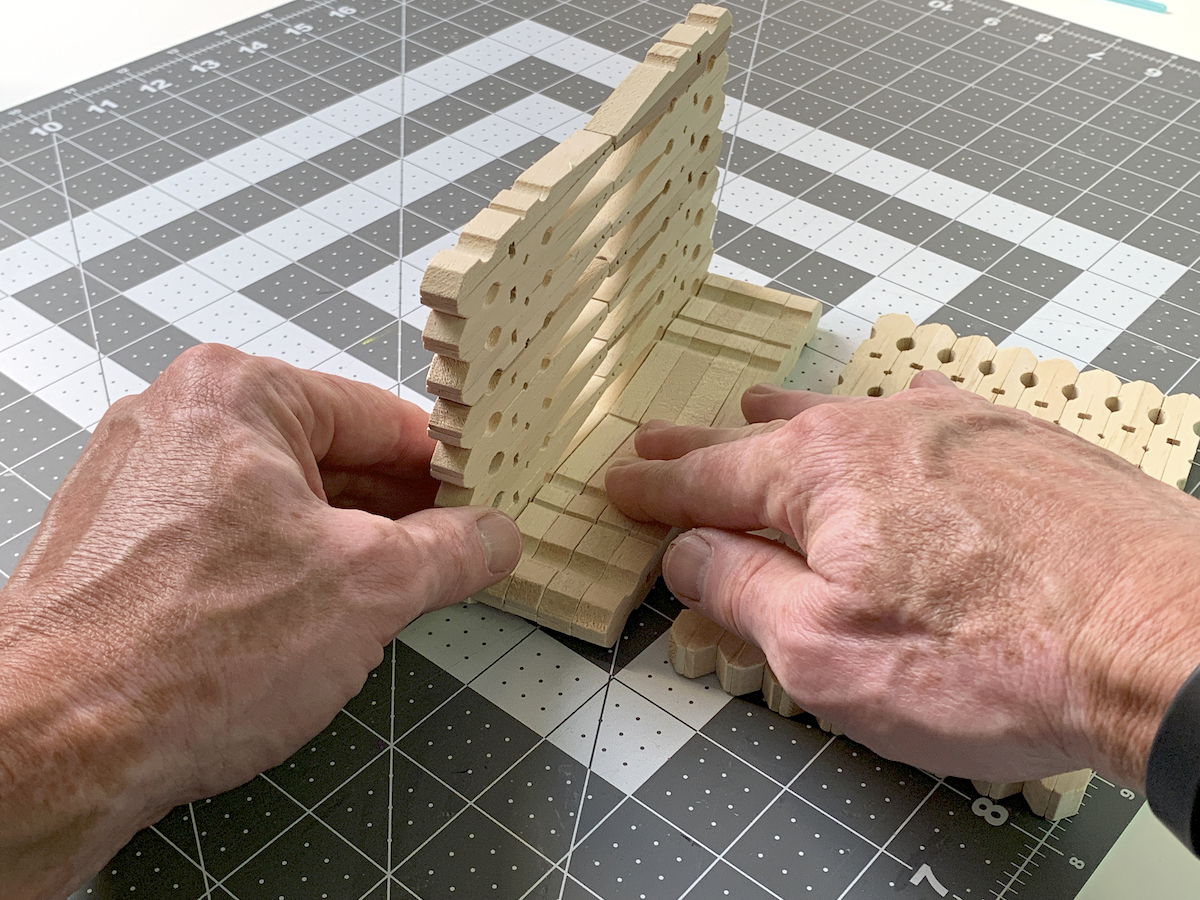 Hold the side to the base. Let dry. If you need, turn on the side and let dry.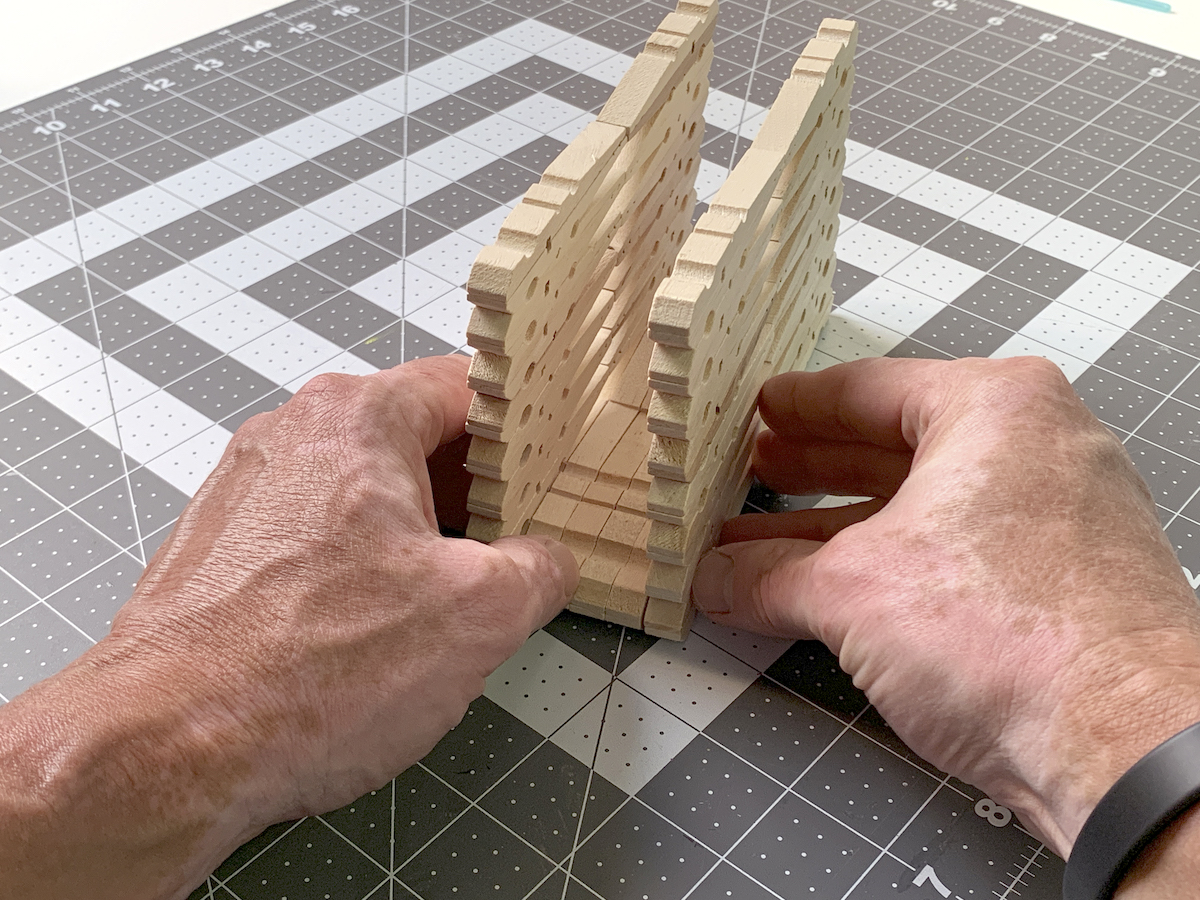 Repeat with the other side. Let dry completely and make sure it's secure and stable before moving onto the next step.
Spray Painting the Napkin Holder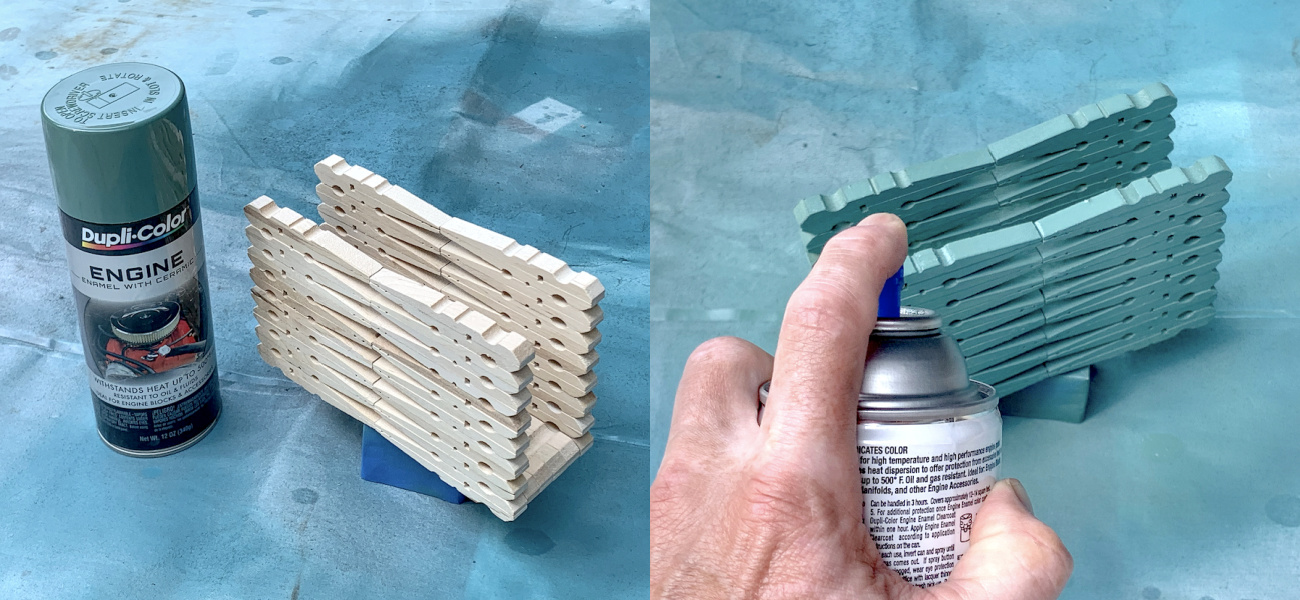 In a clean area outside, spray paint your napkin holder. Give several light coats as opposed to a few heavy coats. Yes, you can use acrylic paint, but it is more difficult to paint that way due to all of the nooks and crannies.
Let dry completely before using.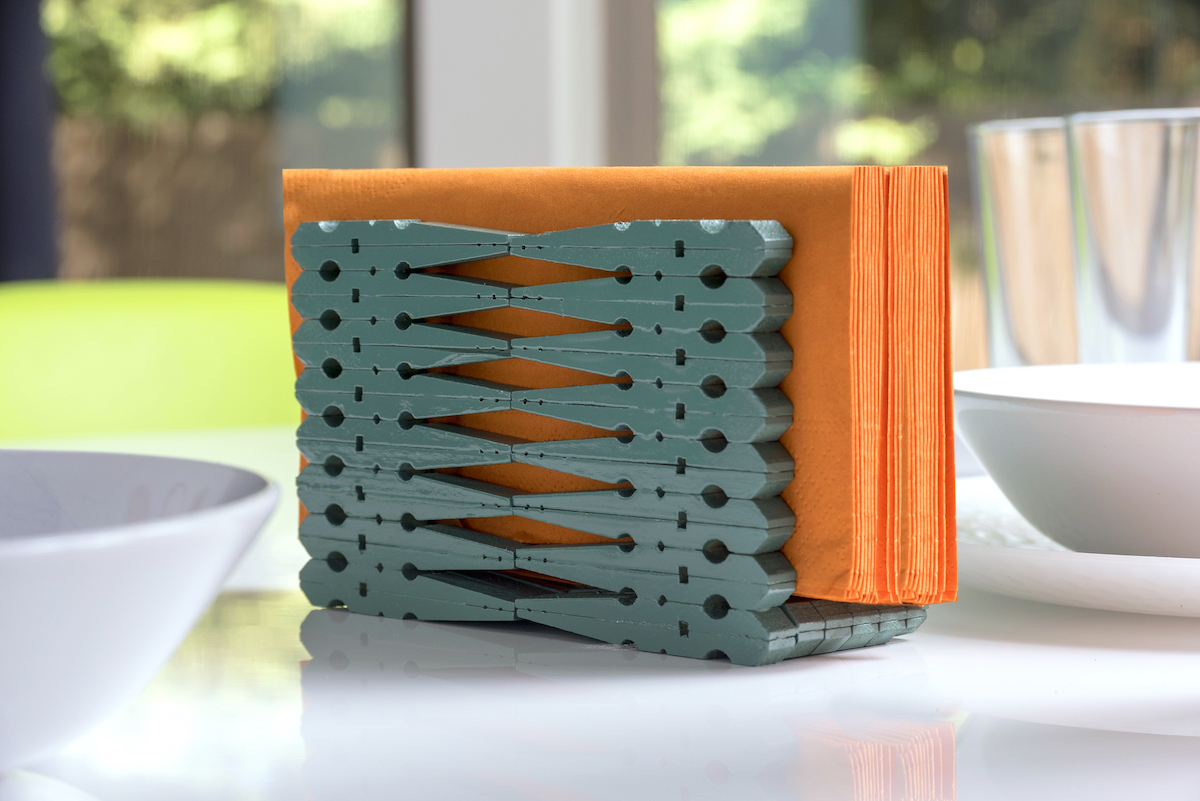 Once your napkin holder is dry, you can place napkins in it! It's so handy to have the napkins right on the table where you need them when eating. Bon appetite!
---
Now that you know how to make a napkin holder, check out these other craft ideas I think you might like: