Jazz up a plain t-shirt with gold foil circles – this polka dot t-shirt project is so easy to do and adds sparkle to your wardrobe!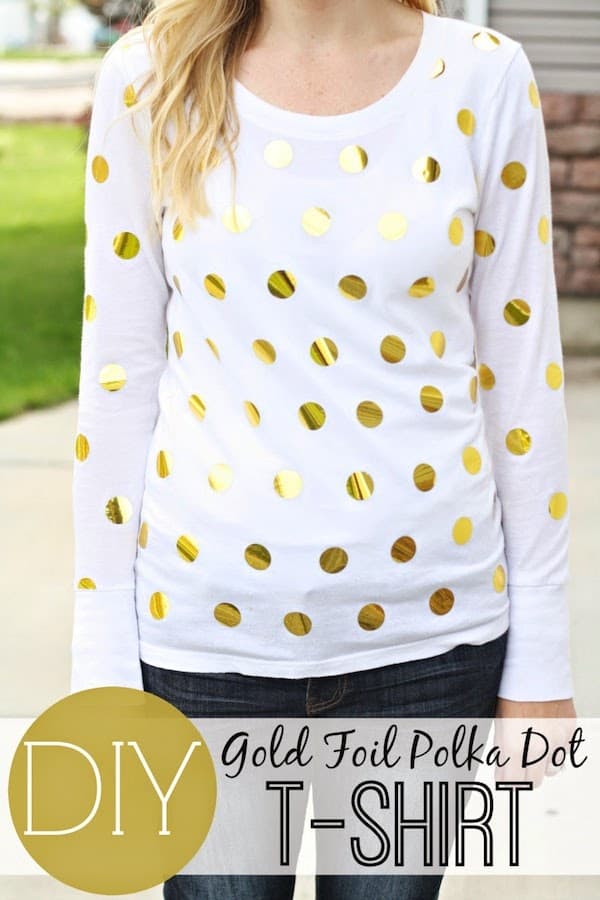 I have been seeing gold foil shirts all over Pinterest lately and I LOVE THEM. This one in particular really inspired me, and I had to replicate because gold AND polka dots. It's like the shirt of my dreams.
Lucky for me, I just got a new Silhouette Portrait which I had been dying to use, and this was just the project I was looking for.
But wait! Before you close this post because you don't have a cutting machine like a Silhouette, this DIY could easily be done with a circle cutter or large hole punch from the craft store.
DIY Polka Dot T-Shirt
What you need:
Gold foil iron on paper // I got mine here
Cutting machine, circle cutter, or large hole punch
T-Shirt
Iron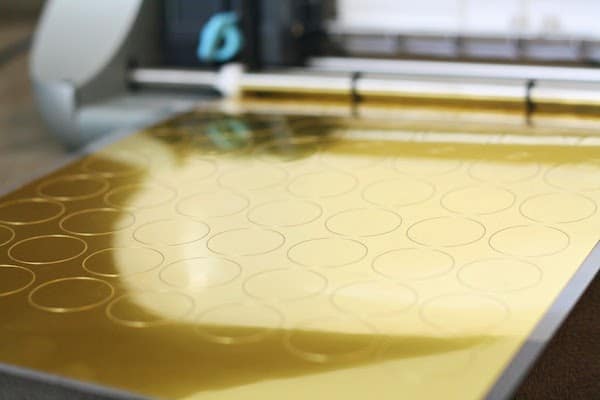 Steps:
1. Cut your circles using your cutting machine, circle cutter, or hole punch.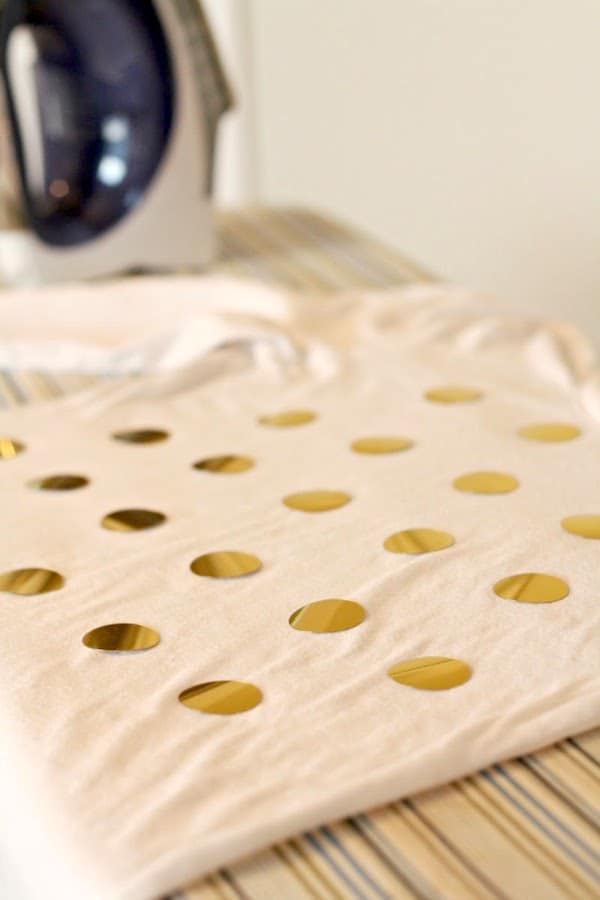 2. Arrange your circles on your shirt.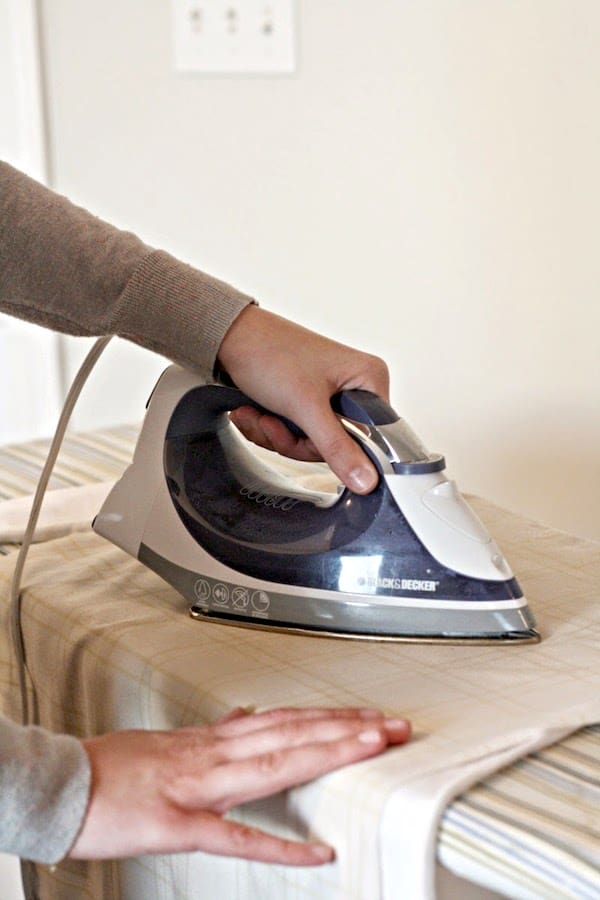 3. Iron the circles on your shirt.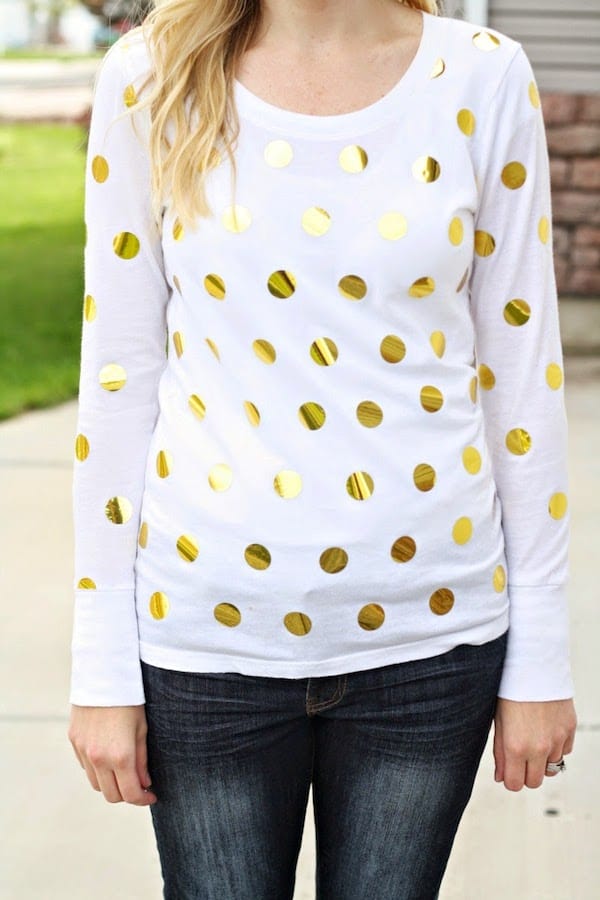 4. Wear your new shirt and look and feel sparkly!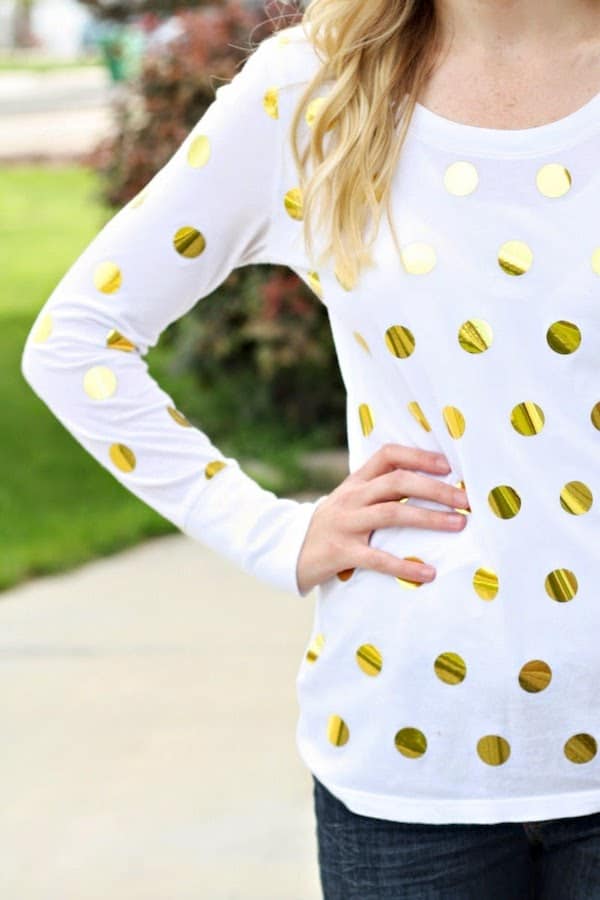 Easy, peasy. And be sure to come and visit my sister and me as we blog about style, food, and the things we love over at The Pretty Life Girls. You can also find us on Instagram, Facebook, Pinterest, and Twitter!
xo, Sam