Need some ideas for napkin rings for your next get together, but don't want to spend a ton of money? Here are 20+ DIY napkin rings that won't break the bank.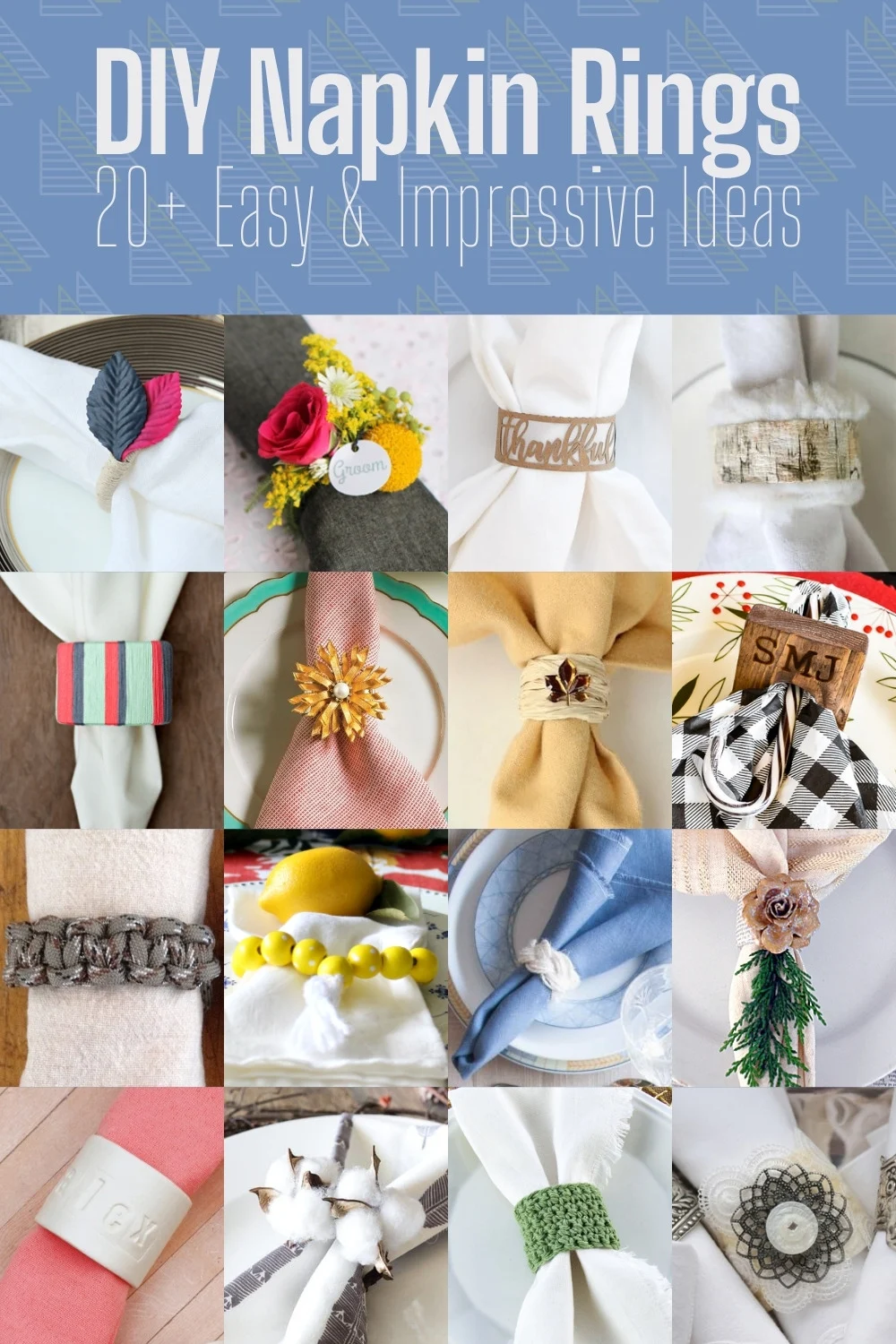 I really love napkin rings. That might be kind of a funny thing to say, but I'm not much of a party person, so napkin rings are a quick way to dress up a table (and look like you know what you are doing).
And along those same lines, have you seen the prices on napkin rings? With inflation, it's not great out there. Stuff is expensive.
Last time I went shopping to look for some, they were $5 – $10 a piece. That's way more of an investment than I'm willing to make! So DIY napkin rings it is – and it turns out you can make some that look way better than store bought.
When making your own rings, I really encourage you to think outside the box. Check the recycling bin, your craft stash, and everything available to you to make them.
Napkin rings are only about 1 3/4 – 2″ on average, so you don't need much to make something cute for your table.
I found 20+ DIY napkin rings that I know you'll love. Just scroll down to see them!
DIY Napkin Rings
Why pay for something you can easily make on your own? Spice up your next dinner party with one of these DIY napkin rings and impress your friends and family!
---
If you enjoyed these projects, I'd love for you to check out these other fun posts that relate to entertaining: