You don't need painting skills to create these beautiful abstract painted zipper pouches – with a custom DIY gem charm that you can make!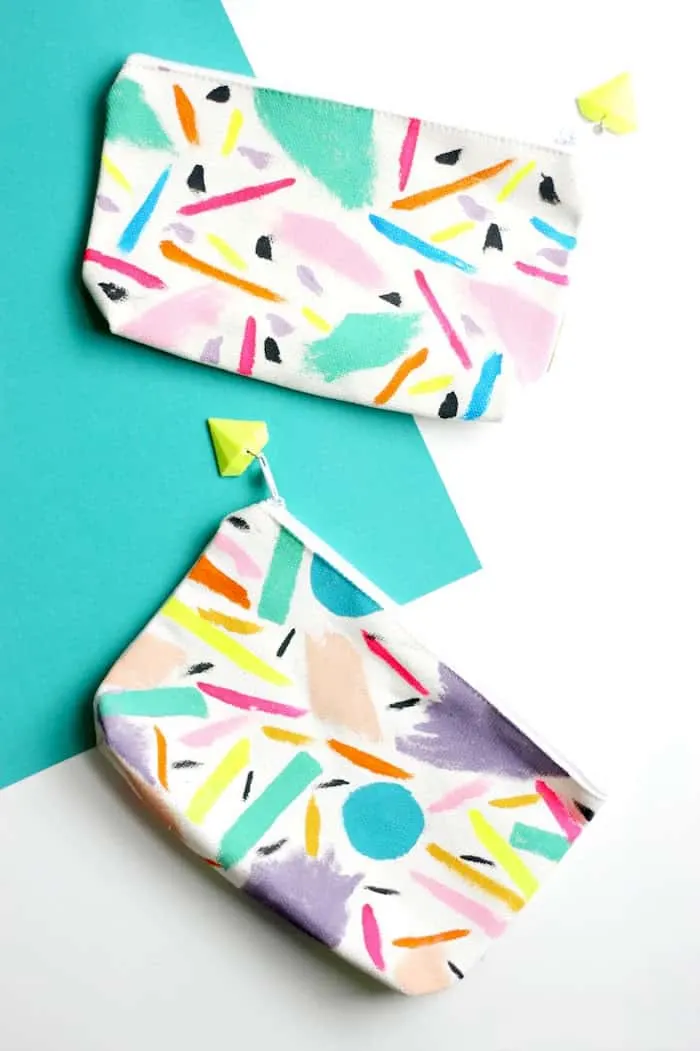 School is starting soon, and that always draws me to the school supply aisle like a moth to a flame. Pencils! Folders! Notebooks! I love everything back to school, all even though I am not a student myself.
There is something so fun to me about lots of fresh papers and pens and learning supplies. So when I came across these little plain zipper cases they spoke to me in that new-school-supplies way and I had to have them and make them my own.
I have absolutely no official "artistic" skills, but I had the best time slapping paint on these babies. Plus, they are perfect for school or makeup or just sitting in your purse looking cute.
They also make great gifts for teachers! You could give with a gift card and printable inside. Here's how I made them: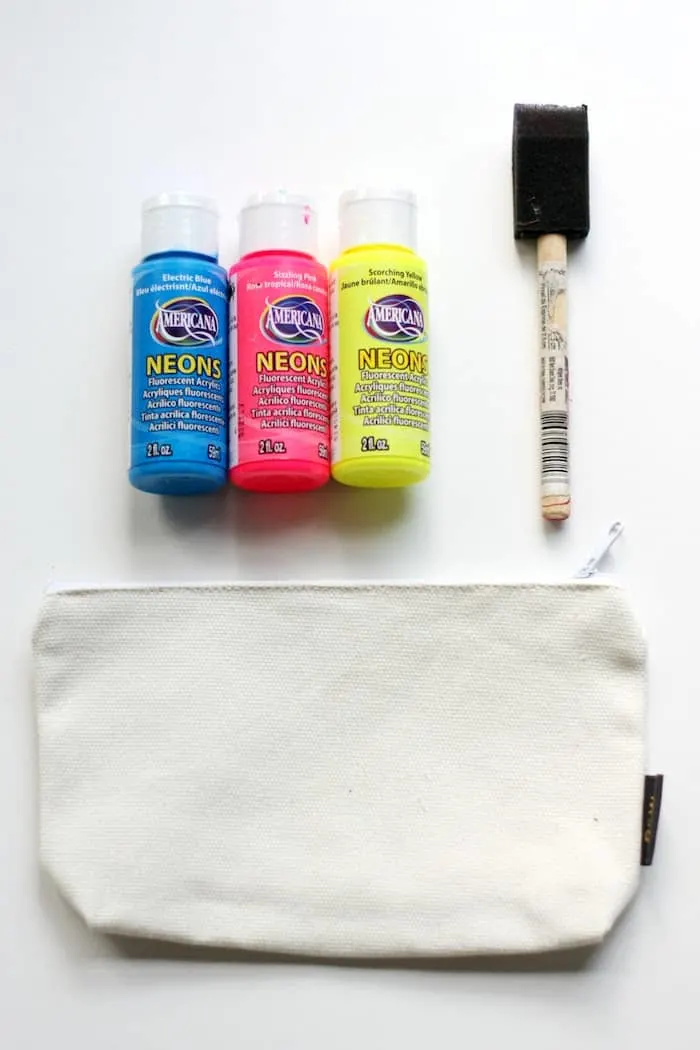 Abstract Painting on Canvas Pouches
Gather These Supplies
Craft paint
Brush
Plain zipper pouch (I found mine on Etsy)
Hot glue gun and glue sticks (optional)
Silicone mold (optional)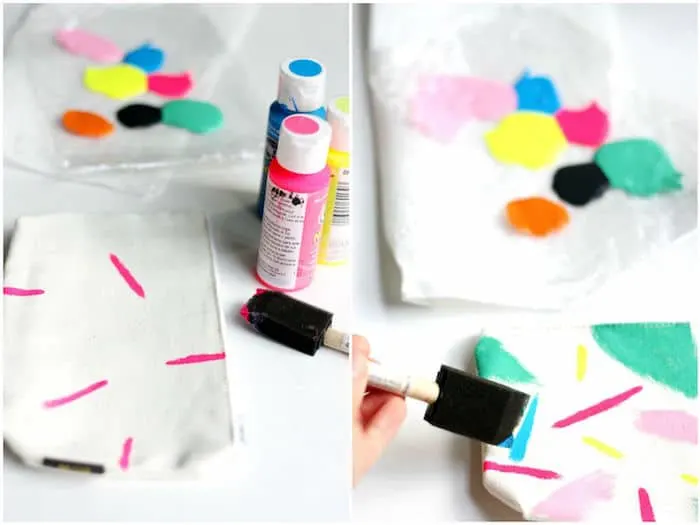 1. Paint your pouches! I searched around for some abstract patterns I liked on Pinterest and used them as inspiration. (Tip: Stick a piece up paper inside the pouches while you are painting them so they don't bleed through.)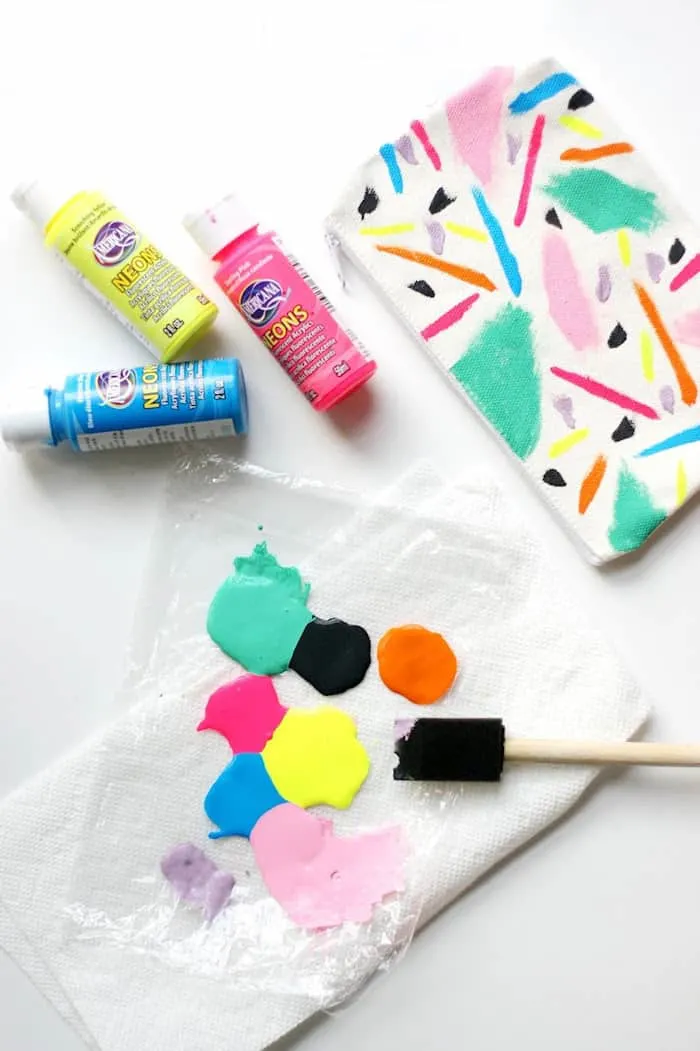 2. To add a fun touch I decided to make charms to hook on to the zipper. To do this I used a hot glue gun and glue sticks along with a silicone mold. These are so fun!
You just stick the glue sticks in your glue gun, fill up your mold, let dry and then pop them out! Then you can trim the shapes with scissors and add a hole with a small drill.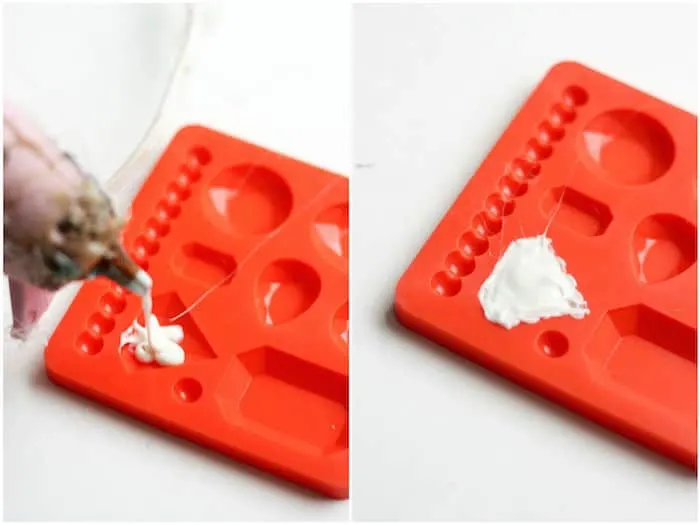 3. You can buy glue sticks in colors, but I used white so I could paint mine to match my pouches. After painting, let dry completely, then poke a hole in the charm and connect to the zipper with a ring.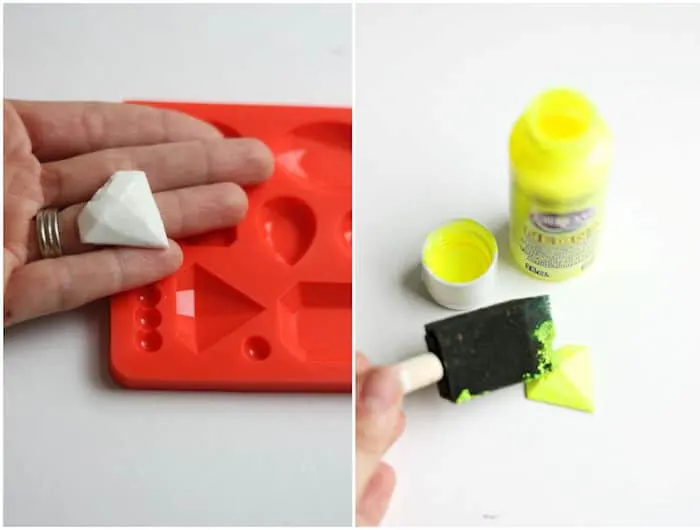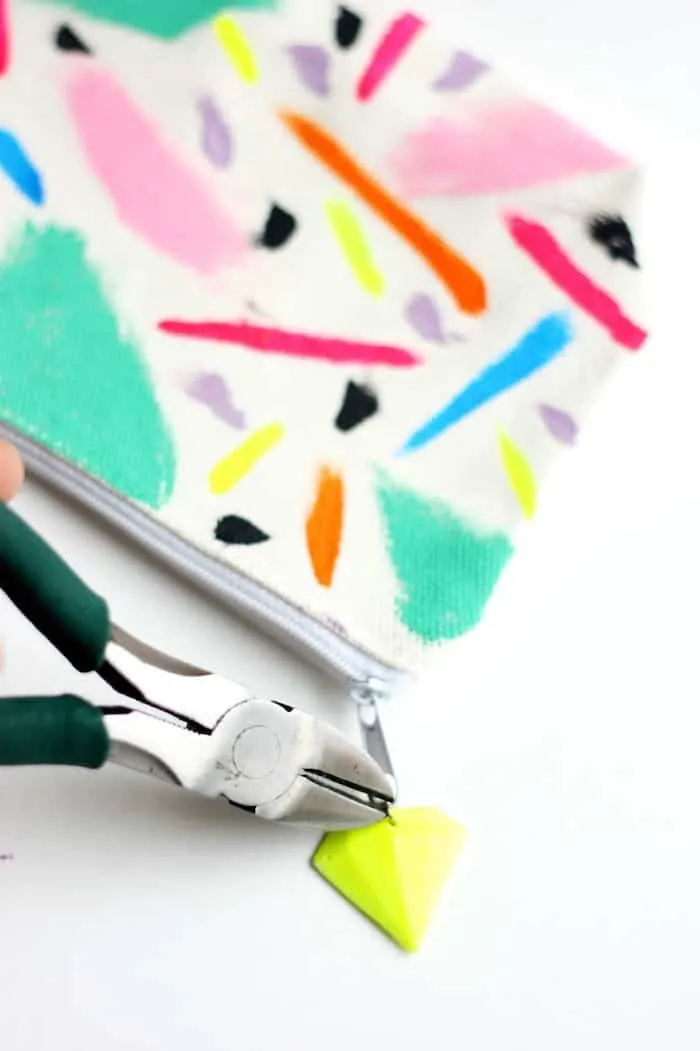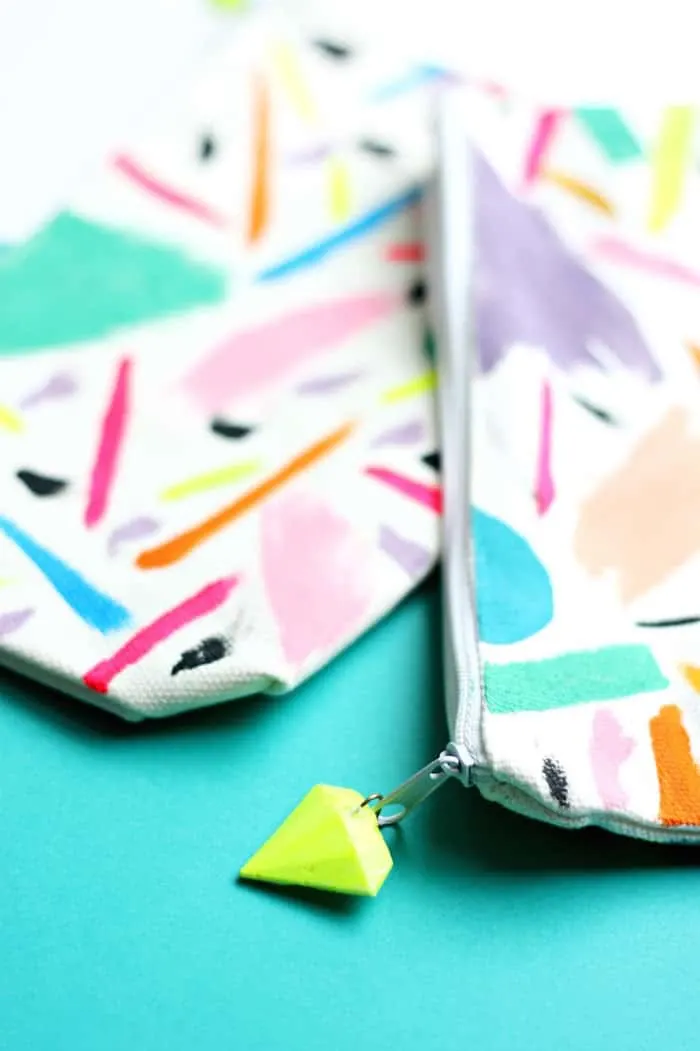 Aren't they cute? One-of-a-kind and they have SO many uses.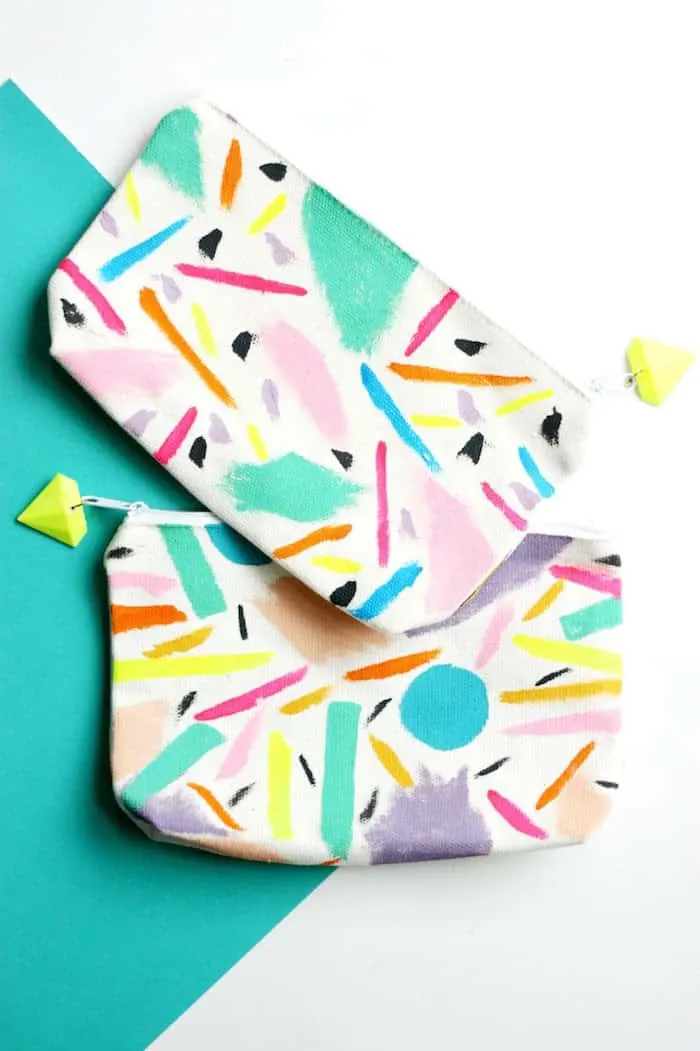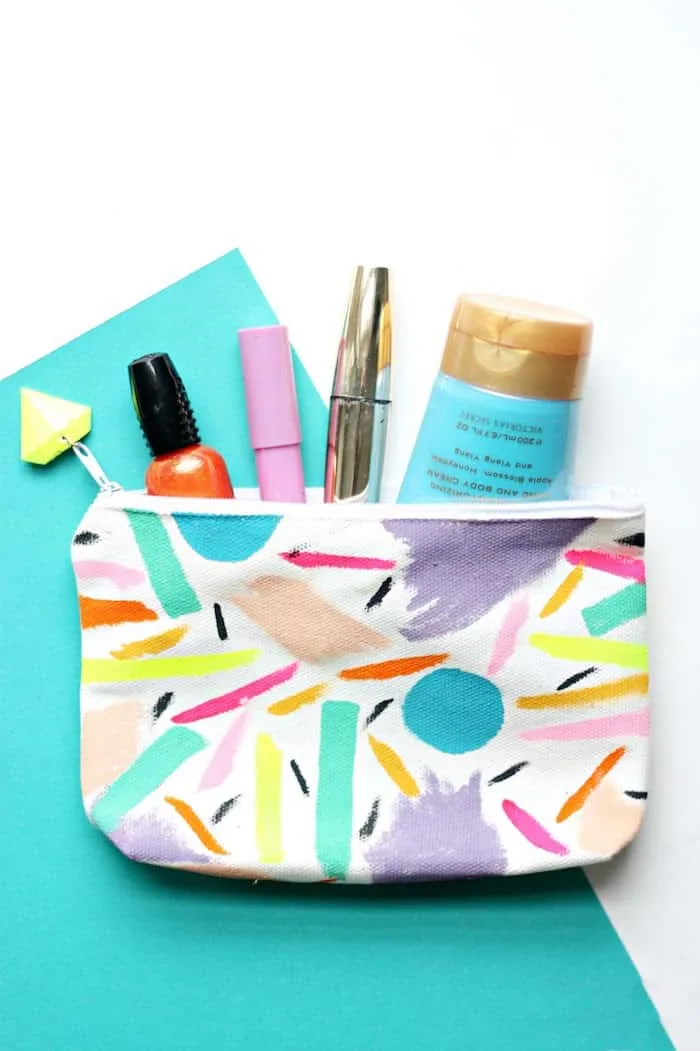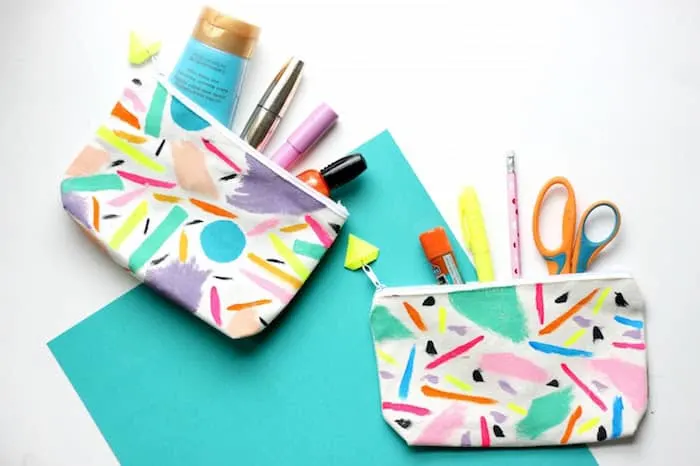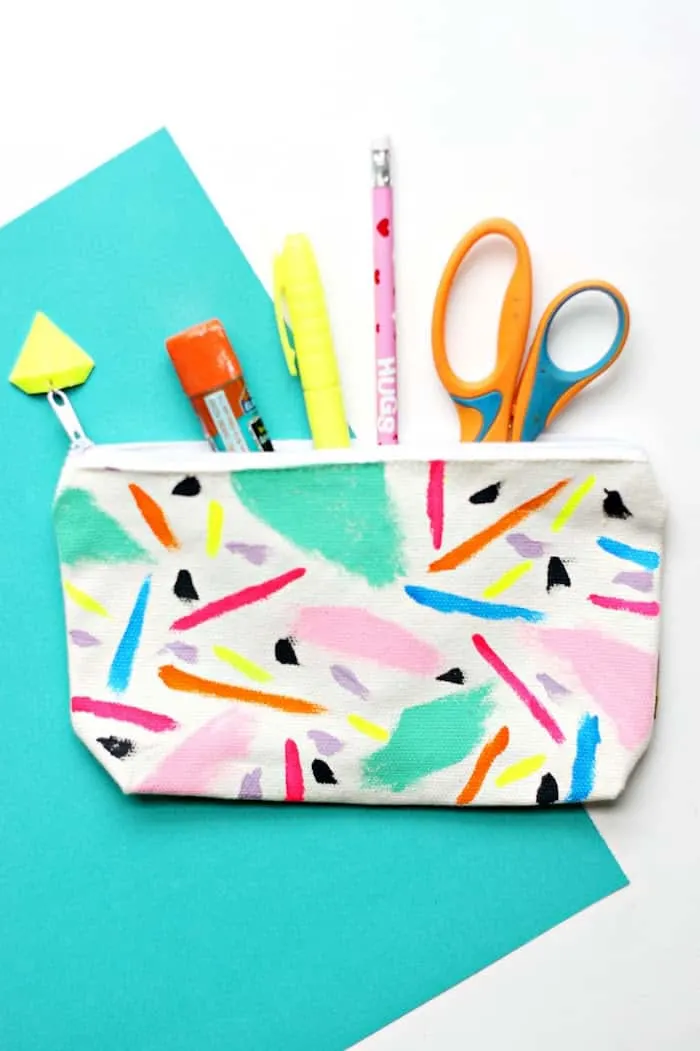 What are your favorite supplies in the school aisle? Be sure to let us know and be sure to come visit my sister and me as we blog about style, food, and the things we love over at The Pretty Life Girls.
For more easy craft ideas, check out these other projects: