Create your own DIY hair accessories with Mod Melts and Molds! You'll love these rainbow "gems" – you can make a ton of them at once. They make great gifts!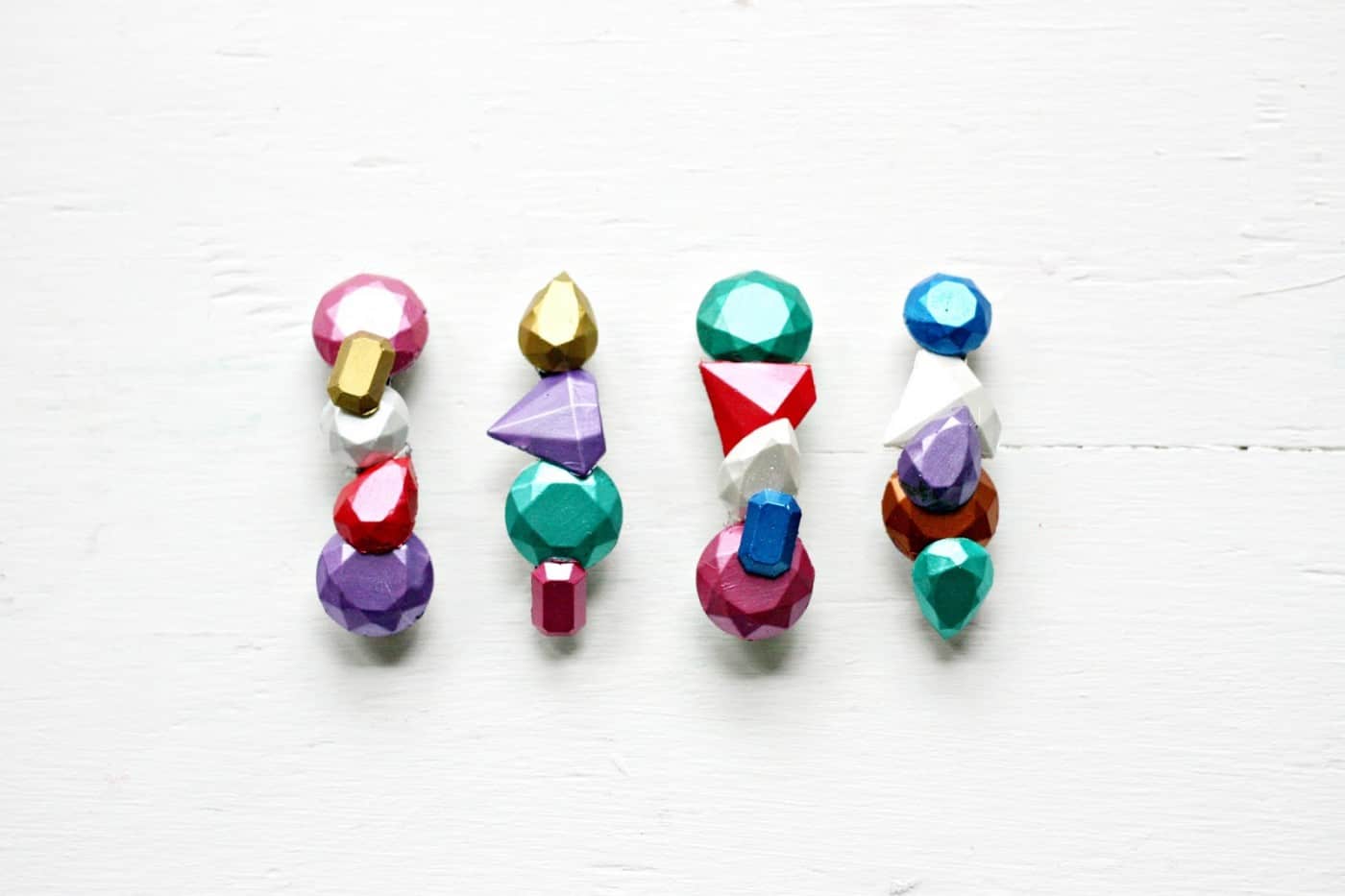 Do you love making your own hair accessories? Recently I got my hands on the super cool Mod Melter from Plaid Crafts and it has busted my crafting wide open.
With this sucker you can make your own plastic shapes using the molds in the line and make everything from seashells to birds to aztec decals!
For today's project I used the gem mold to make some one-of-a-kind barrettes with a little metallic paint, and I am obsessed with the outcome. Shiny things! My favorite.
DIY Hair Accessories
Here's how you make them: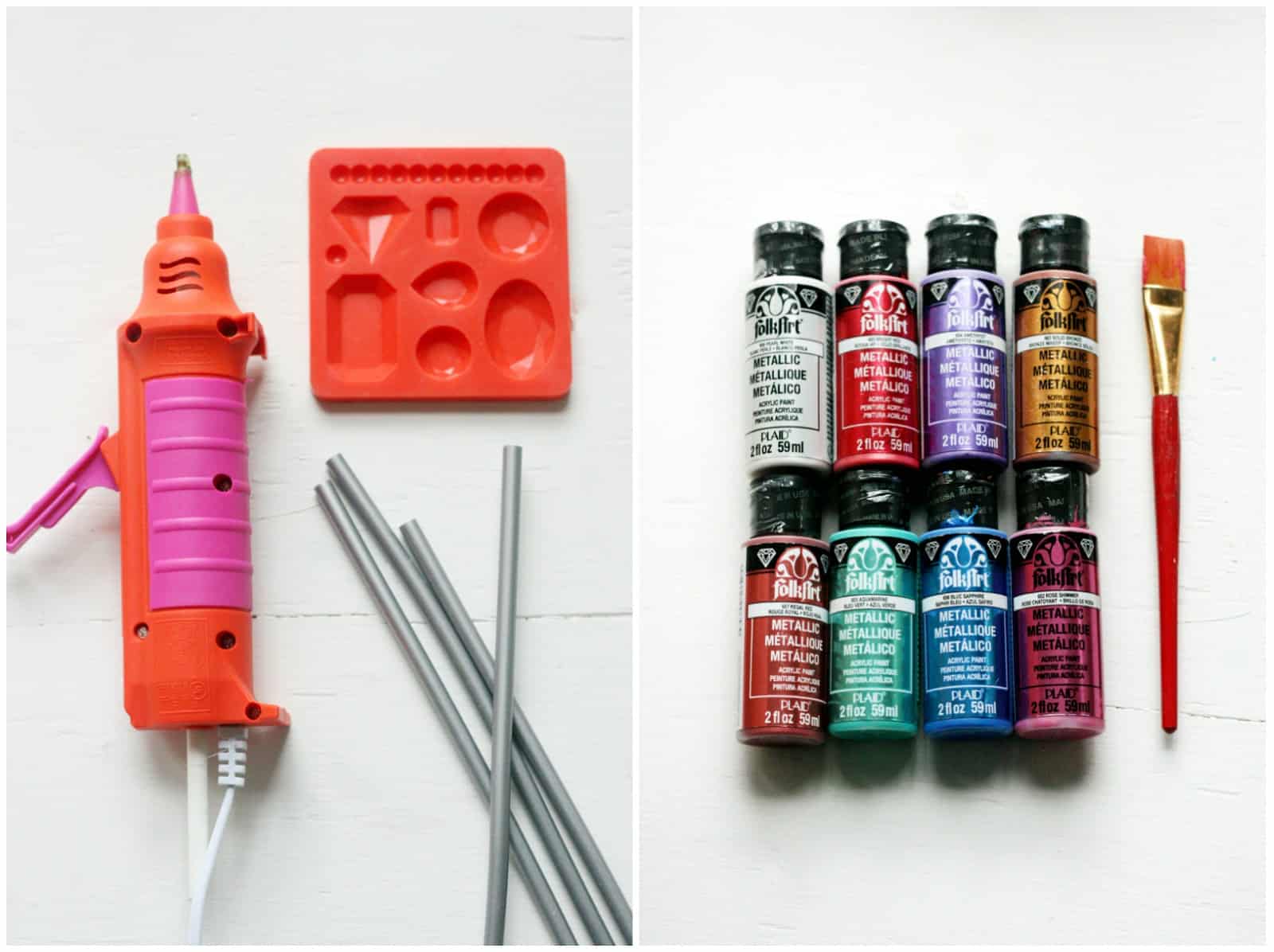 Supplies:
Mod Podge Mod Melter (or hot glue gun)
Hot glue sticks and silicone molds (baking section of the craft store; you could also buy gems in the jewelry section and paint them to get the colors you want!)
Metallic Paint (I used Folk Art Metallics and the colors are GORG)
Metal Barrette clips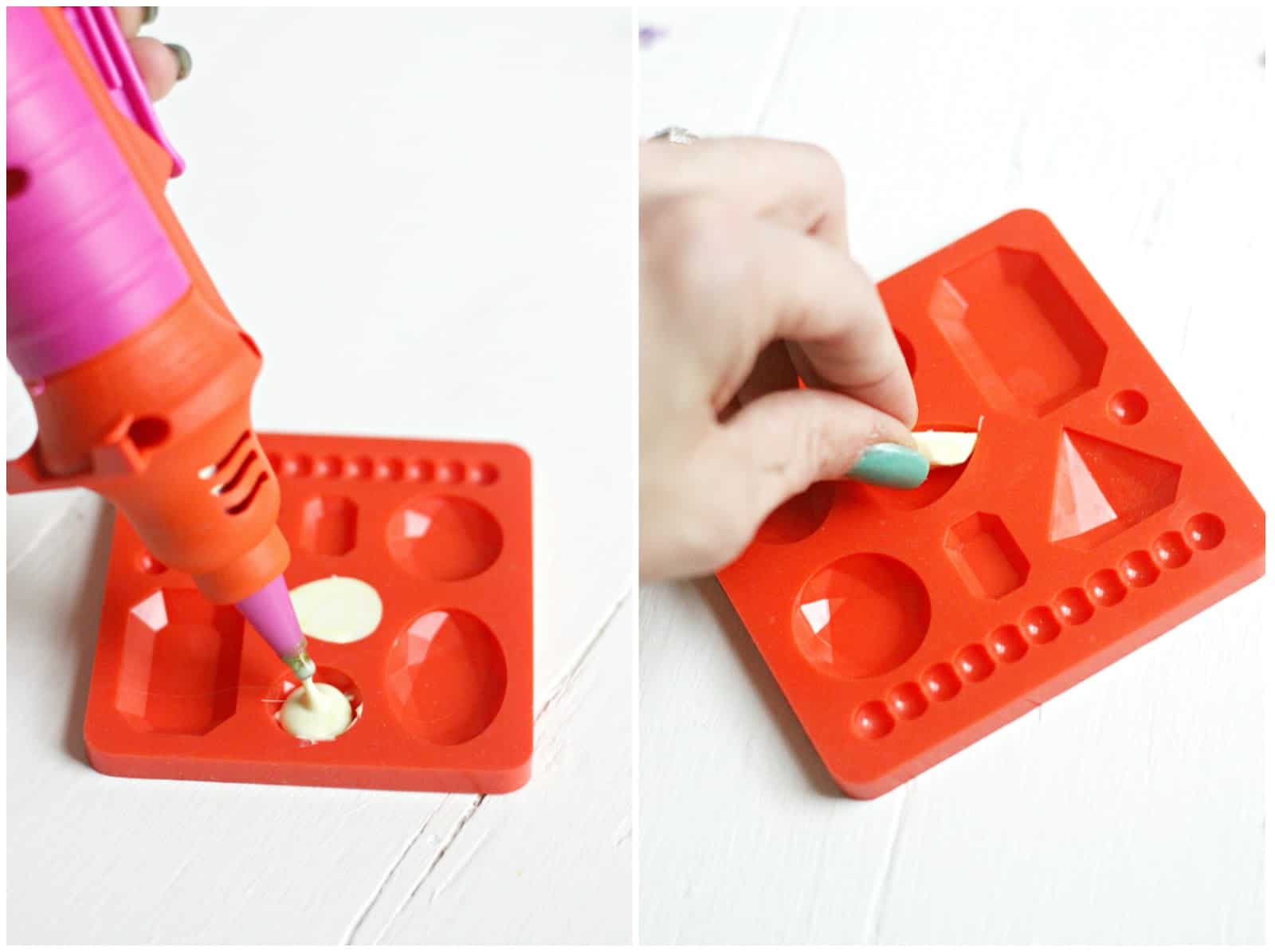 1. Plug in your Mod Melter, turn on and insert a Mod Melt stick. Wait 5-7 minutes to heat up. Direct the tip of the Mod Melter in the center of the mold and squeeze the trigger directing the melted Mod Melt until the entire mold is filled. Wait until the gem is completely cooled, then pop out of mold.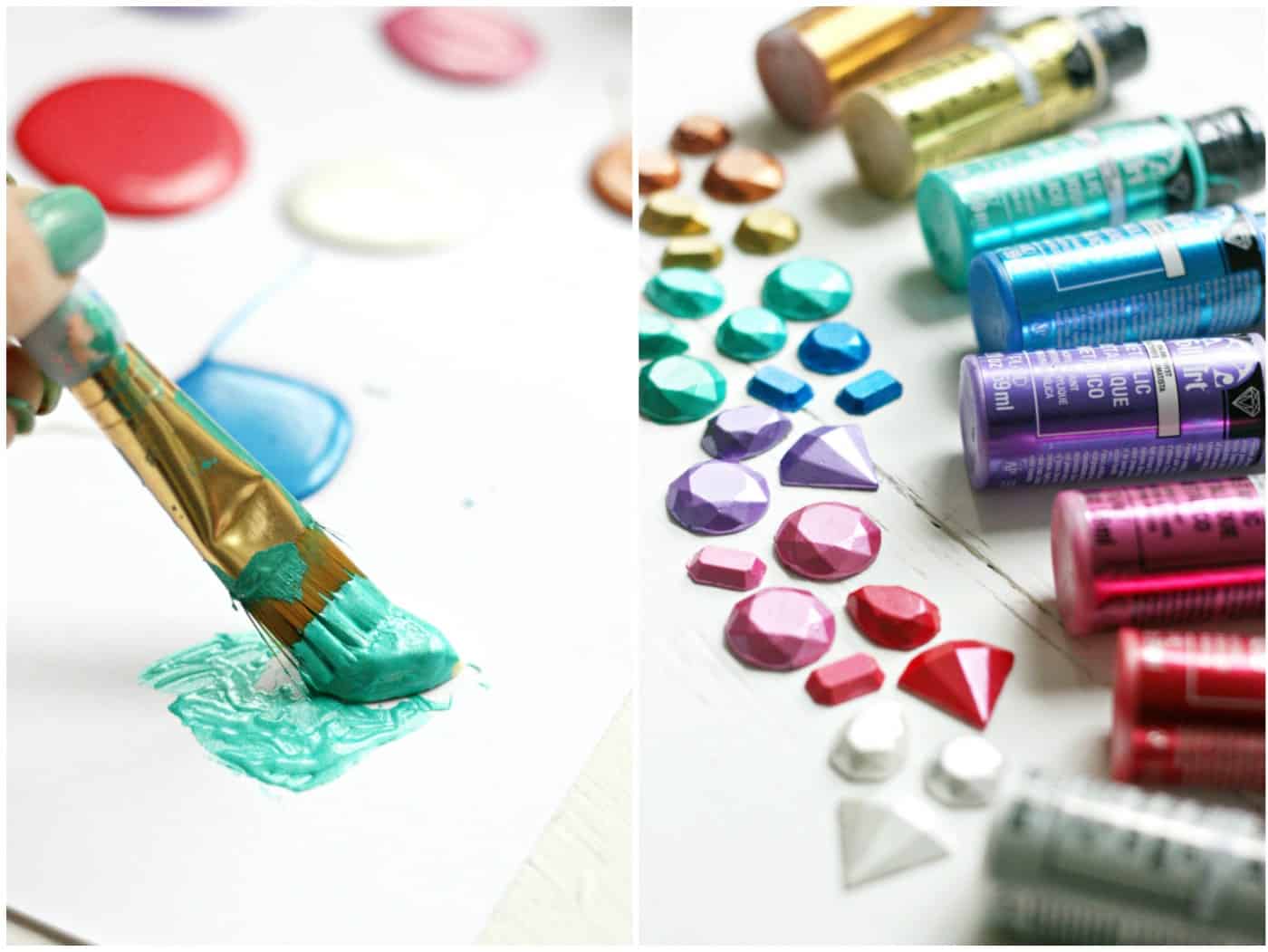 2. Paint your gems! It took me about 3 coats on each to get the color intensity and coverage that I wanted.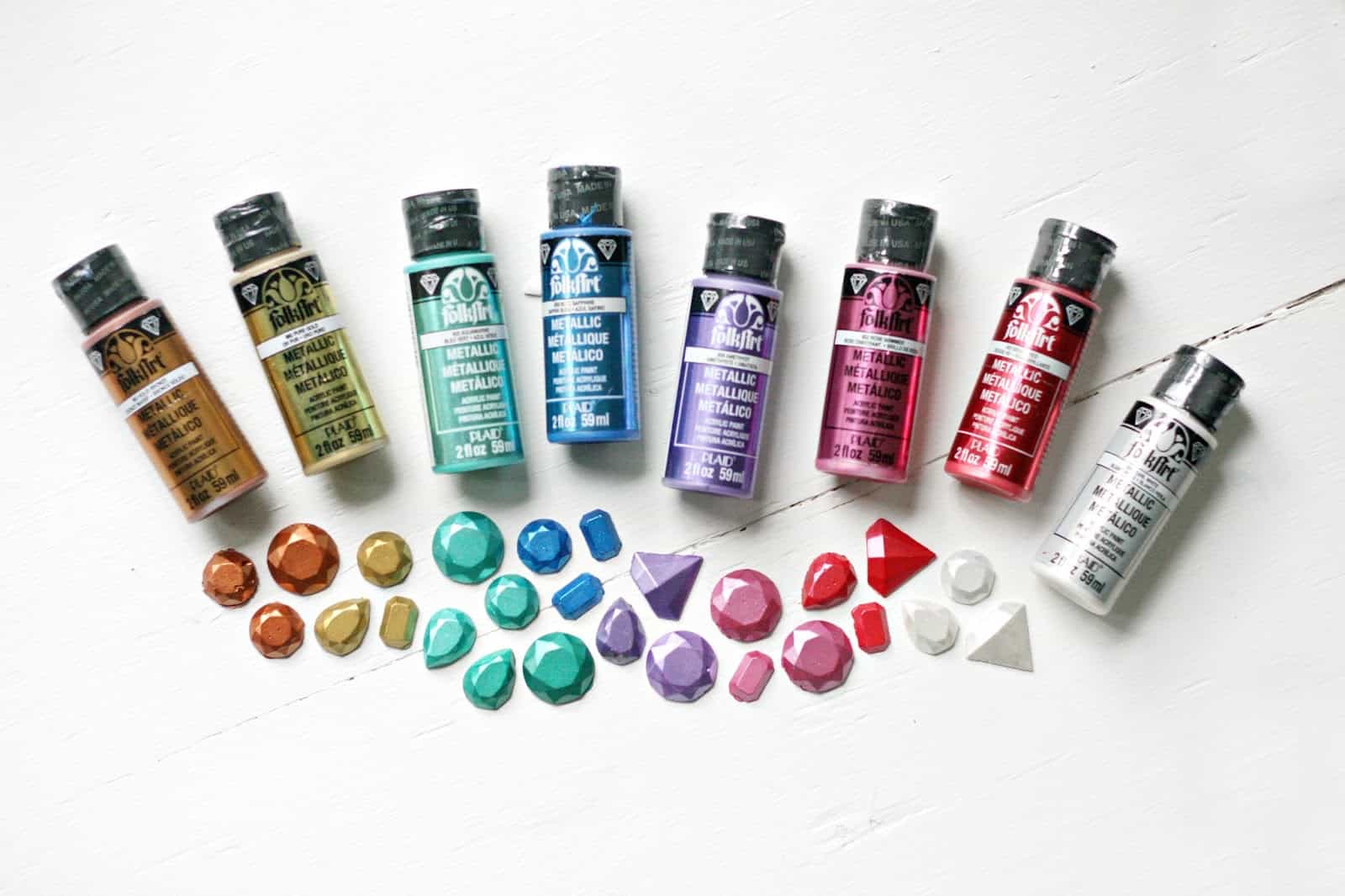 Aren't these metallic colors little stunners? I could look at this rainbow of gems all day.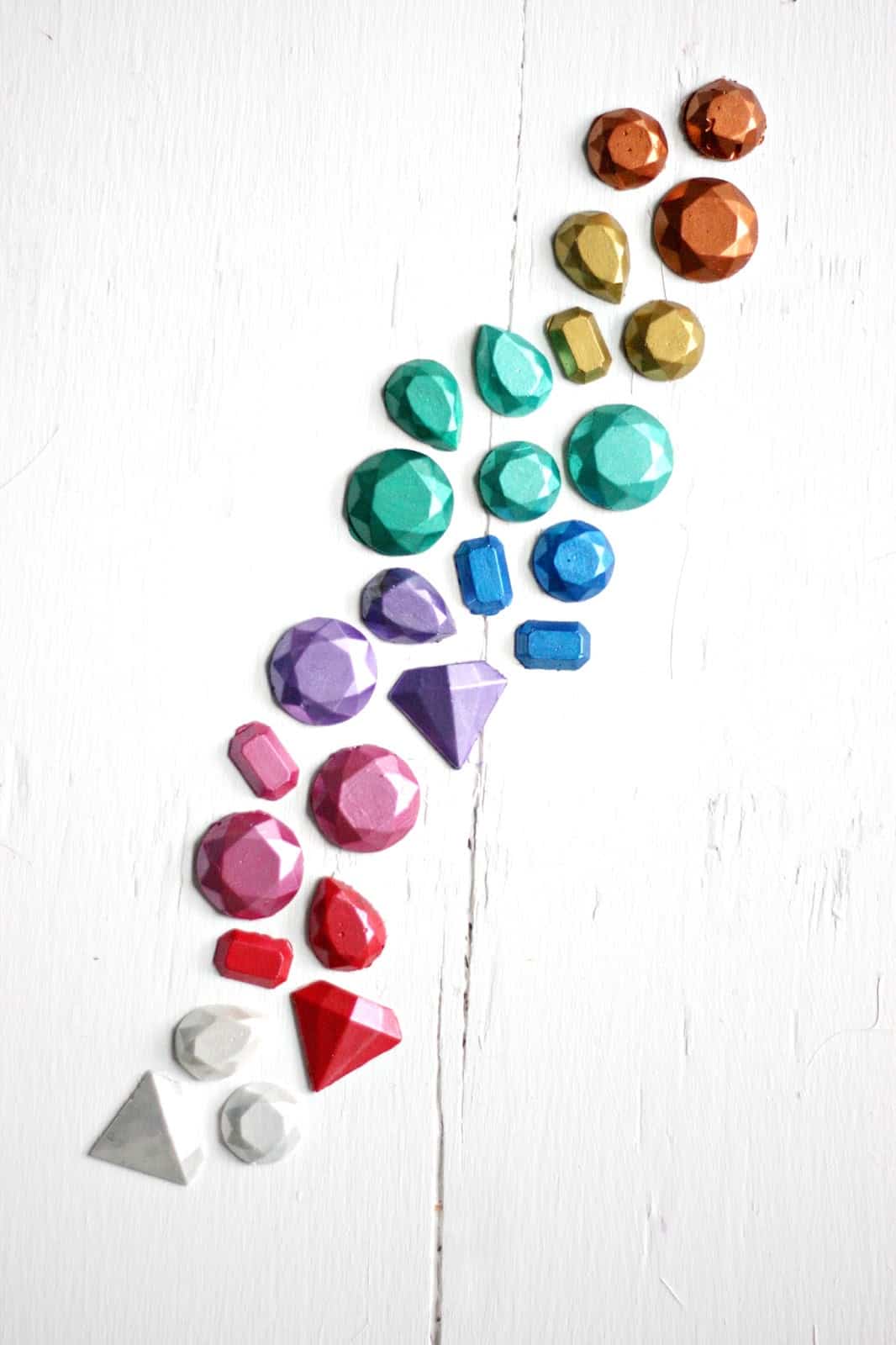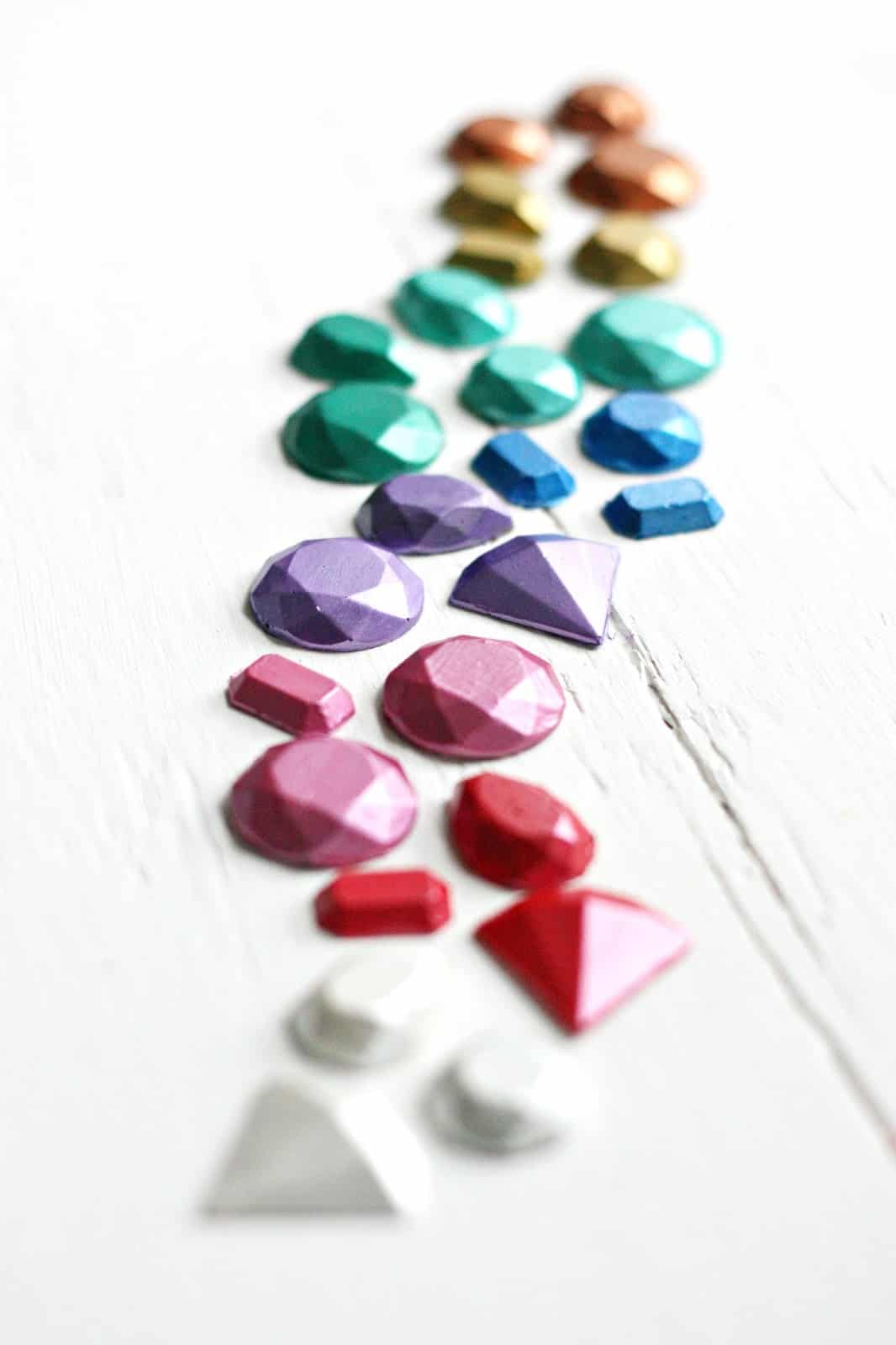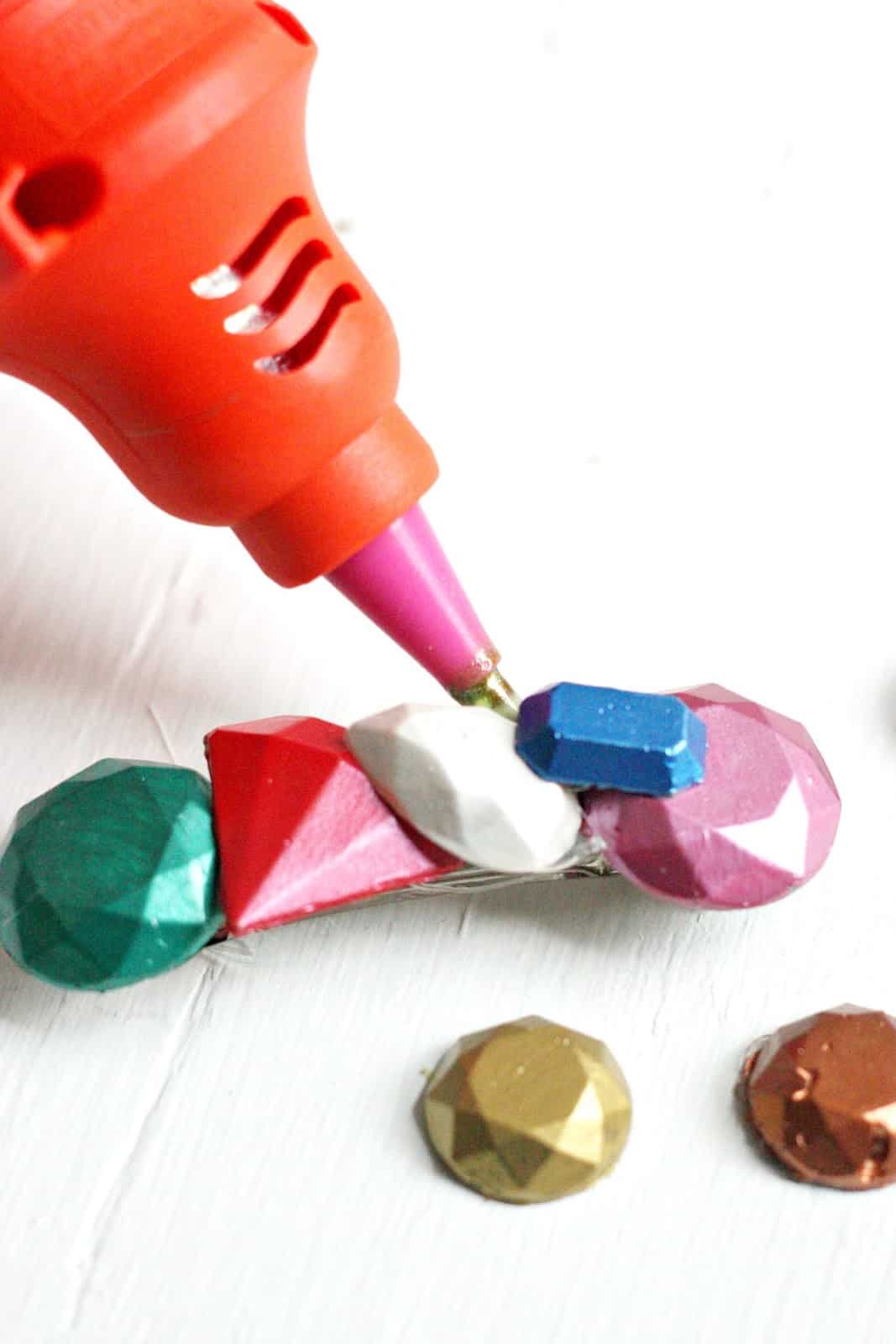 3. Using your Mod Melter, glue the gems to your barrette clip, let cool, and go be gorgeous!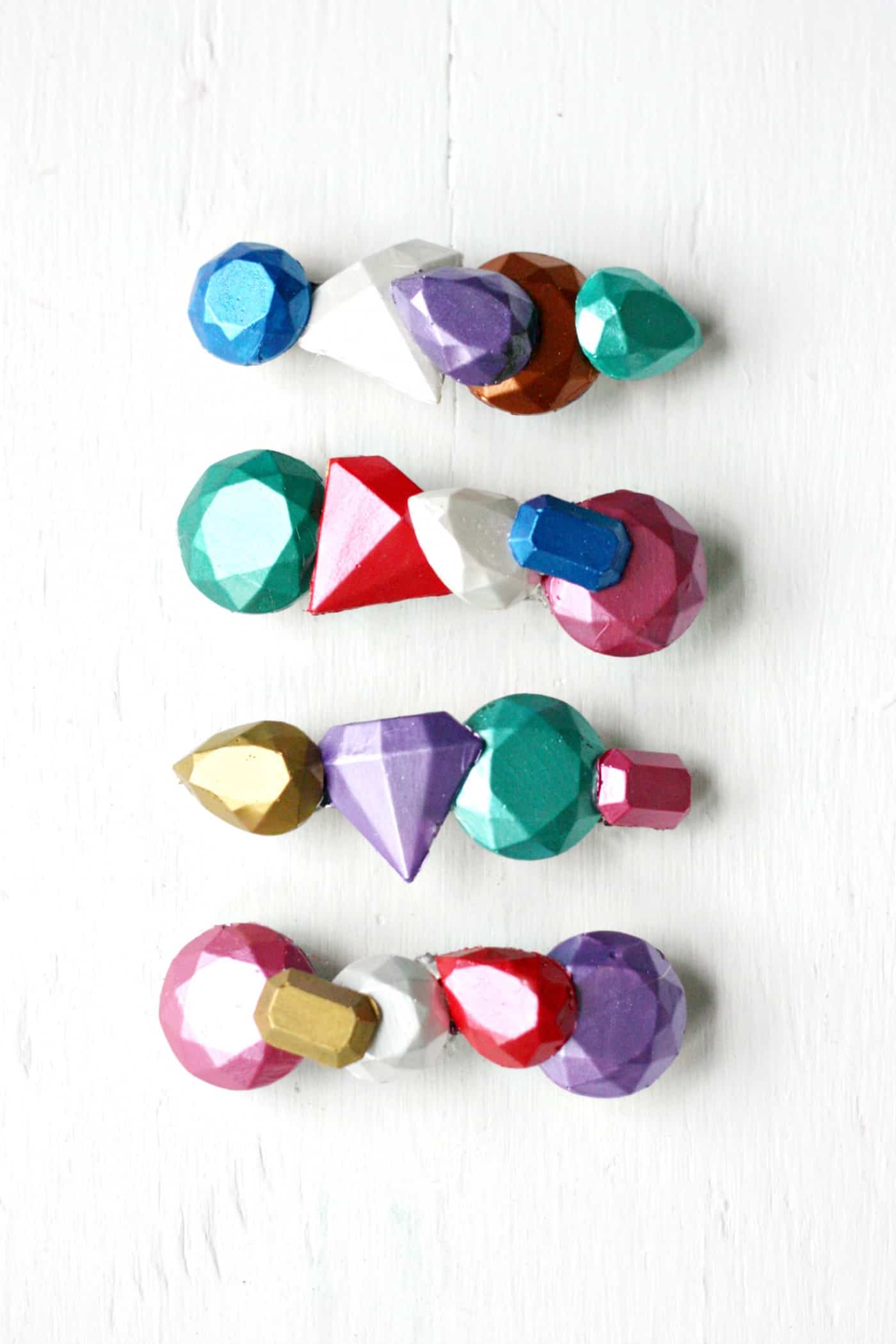 It's so fun to use the Mod Molds to create a bunch of different shapes and paint them to make something that is extra unique! Clip these little beauties in your hair and you'll be BLINGIN.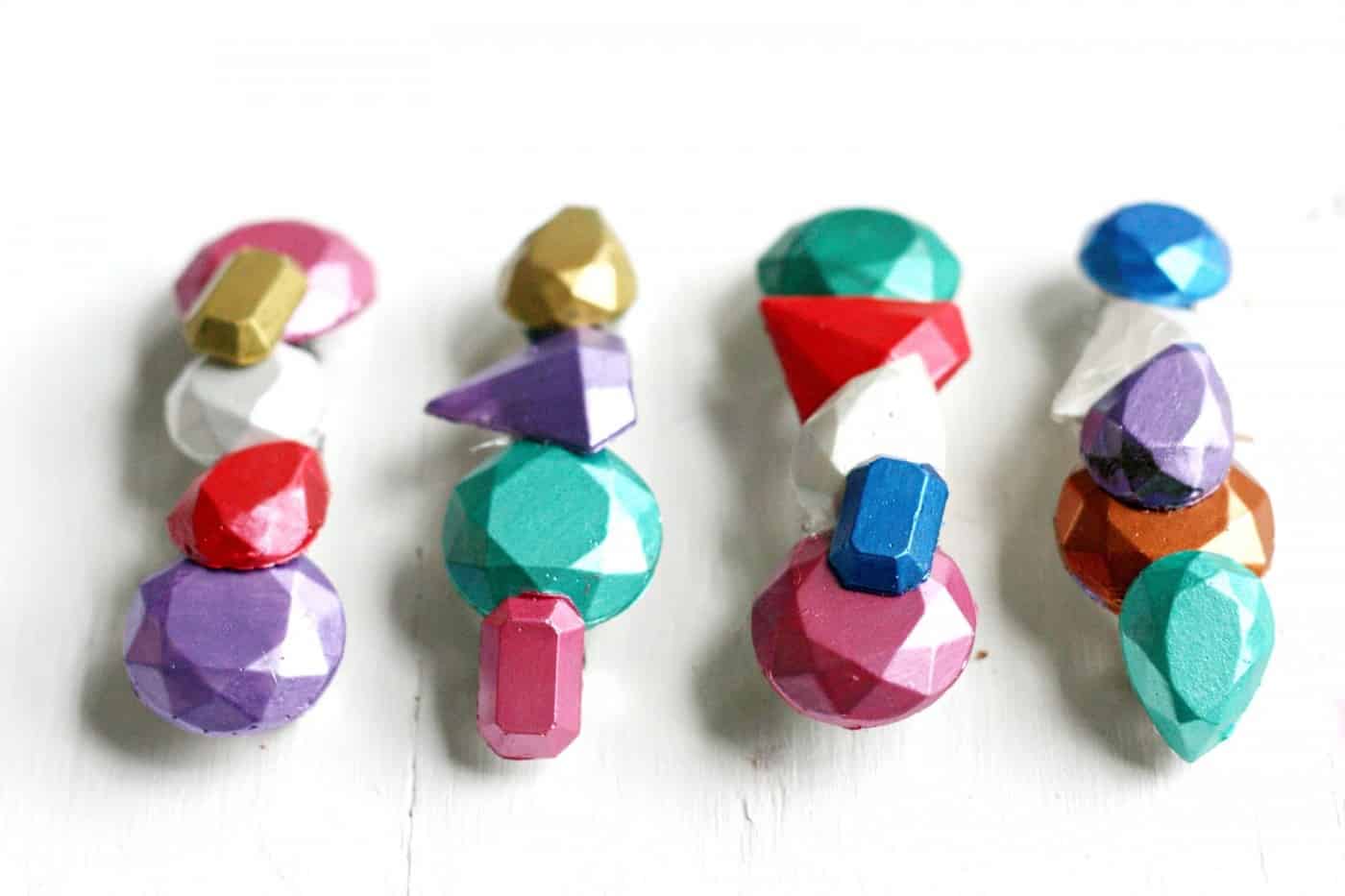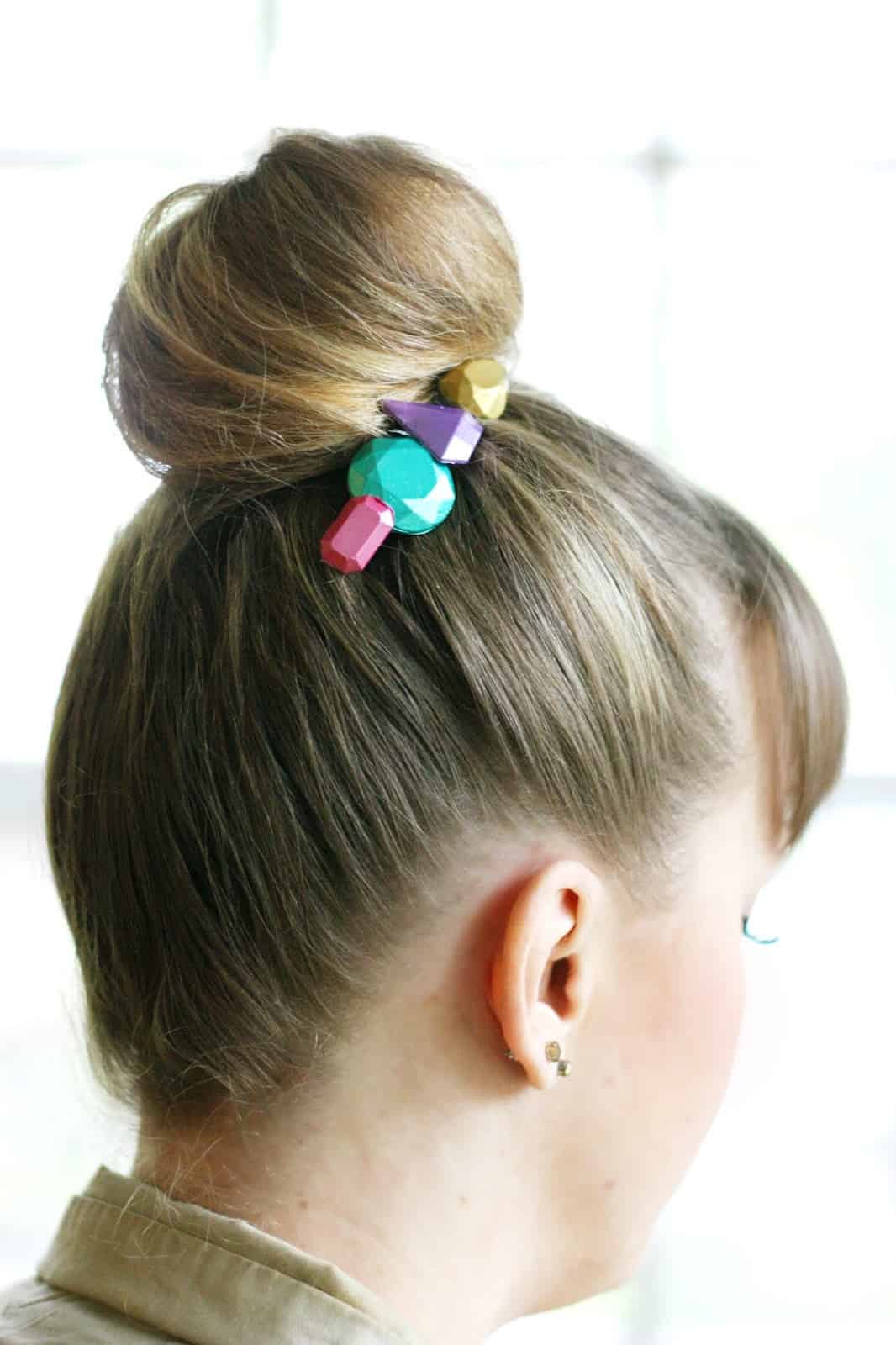 I love my new hair accessories! Such a fun little DIY to add a little glam to your wardrobe! Let us know if you make your own! And be sure to visit us as we blog about style, food, and the things we love over at the Pretty Life Girls.