Whether you need a variety of appetizers for a party or are looking for one great idea to bring to your next get together, you will definitely find some winners on this list of 25 toothpick appetizers!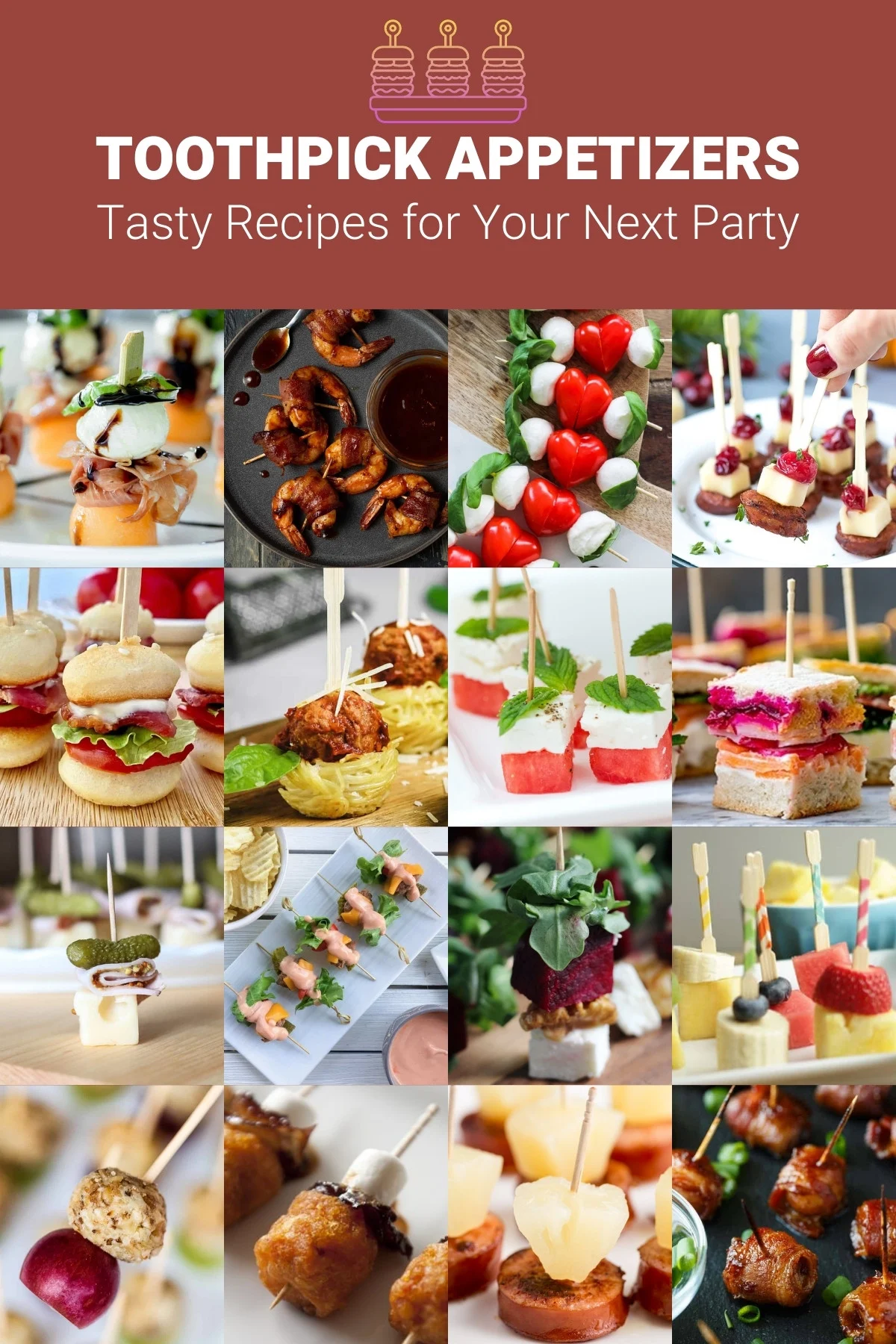 In my opinion, you aren't celebrating something unless there is food. Imagine a Super Bowl party with no wings or chips and dip, or a Thanksgiving get together with no turkey or pumpkin pie. It just wouldn't be the same, right?
At the very least, any shindig you put together should have some appetizers. More specifically, you should have a few toothpick appetizers. Why? Check out these benefits:
They are easy to eat with only one hand. Everyone loves bite size desserts for the same reason.
Guests won't have messy hands leaving stains all over your house because they don't have to touch the food.
You don't need to provide additional utensils.
Any appetizer that fits on a toothpick is obviously going to be small. This means that your guests can eat a variety of apps without filling up before the main meal.
Now that you are on the toothpick appetizer bandwagon, check out all of the delectable and fun recipes you can make…
Toothpick Appetizers
Impress your friends and family with these 25 delicious toothpick appetizers perfect for your next party!
---
Did you like these toothpick appetizers? I'd love it if you could share this post using the buttons below. Then check out these other popular appetizer posts: