These sports car inspired painted mugs make great gifts for guys! They are very easy to paint and very inexpensive to make – you just need a few supplies.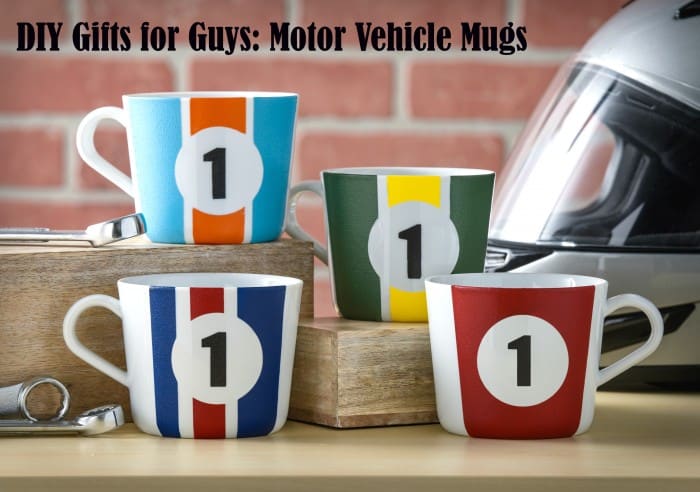 Recently I was informed by my significant other that there is no one better to think of gifts for guys than another guy. I can see his point.
So when I asked him what a good DIY Father's Day gift would be that isn't socks or underwear, he told me he would come up with something. And then he did! And I have to admit . . . I love the results.
He decorated plain white mugs from IKEA to be the color schemes of vintage sports cars and motor vehicle accessories – like Ferrari, Porsche, Lotus, etc. It's a cool idea that you can adapt to a variety of surfaces, not just mugs.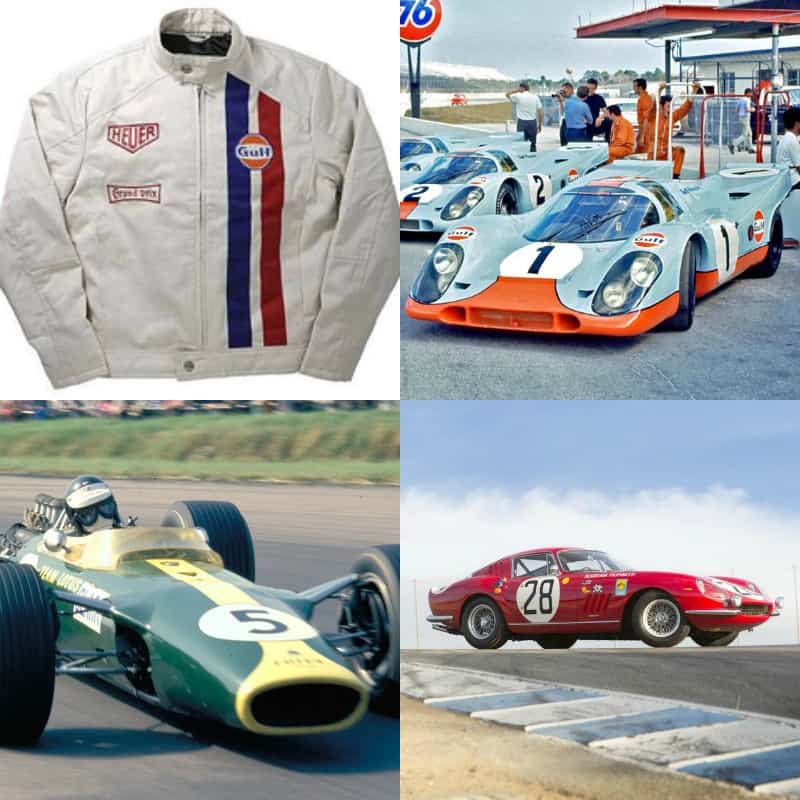 Here are some of the images to show you what Steve was inspired by. If your guy loves cars or motorcycles, these painted mugs could be the perfect project to make for him! Here's how this homemade gift was done.
DIY Painted Mugs
Gather These Supplies
White ceramic mugs (ours are from IKEA)
FolkArt Enamel Paint – in the colors of your choice to match the autos/motos he loves
Stencil tape – 3/4″ and 1/4″
2-inch circle punch
Painter's tape
Cardstock or wax paper – something you can punch through with the tape on
Ruler
Craft knife and mat
Computer with printer (for the number)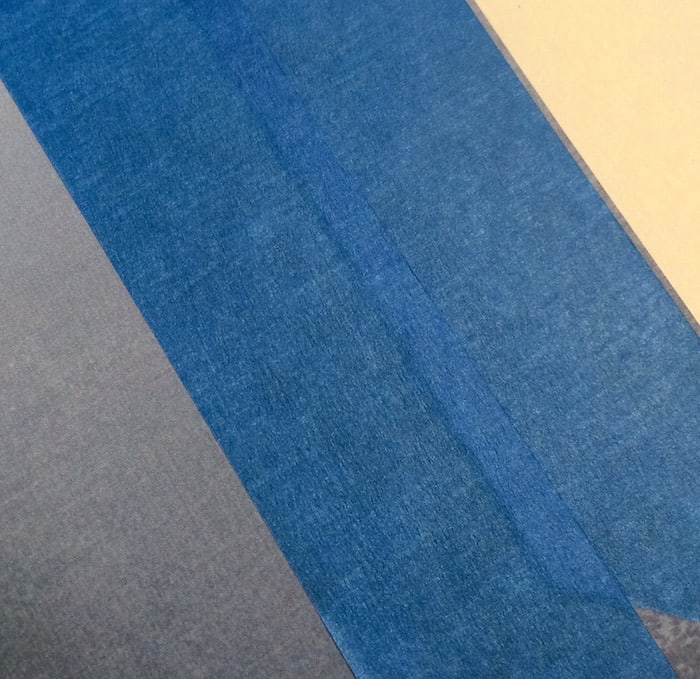 Place some painter's tape (overlapping) down on cardstock. Wax paper could work too; you just need something that is stiff enough to punch through.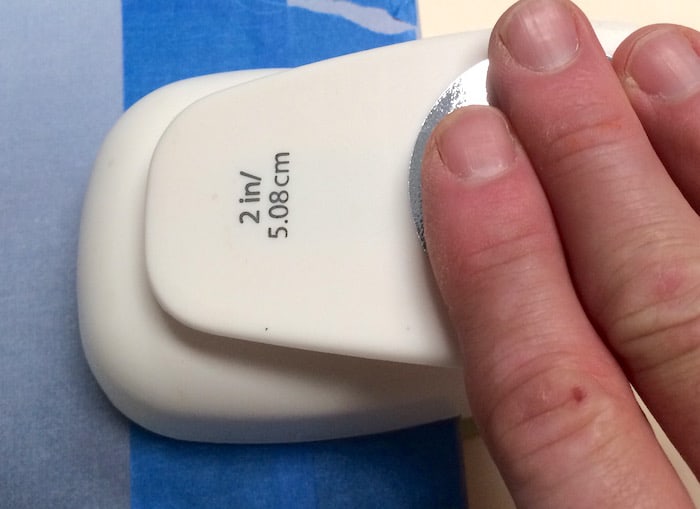 Use the 2 inch punch to punch a circle out of the cardstock, through the painter's tape.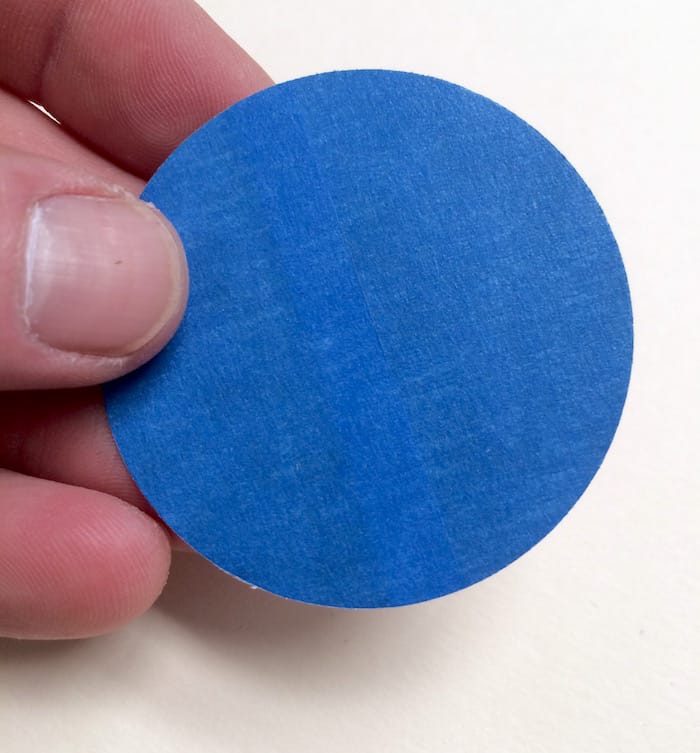 Here's the circle.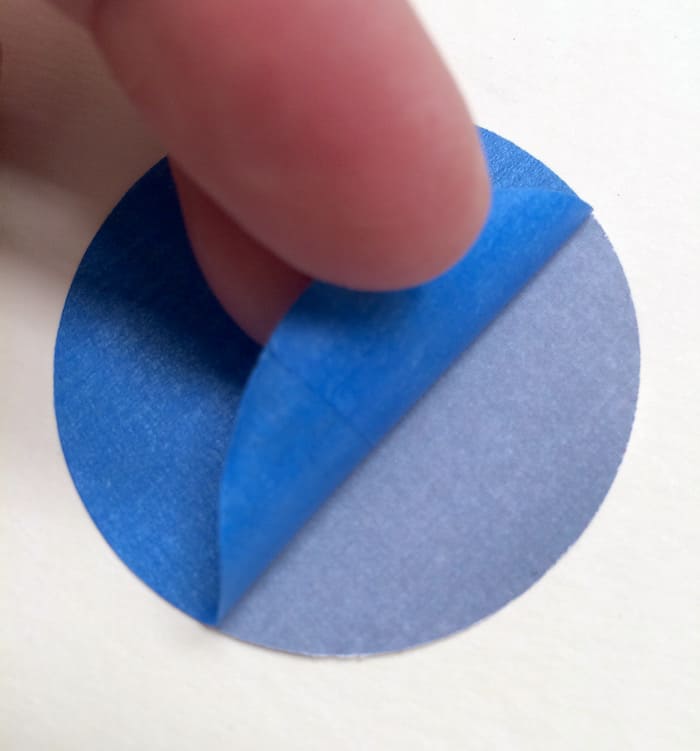 Peel the painter's tape circle off of the cardstock. I might seem like it's not going to come off of the cardstock, but I promise you that it will.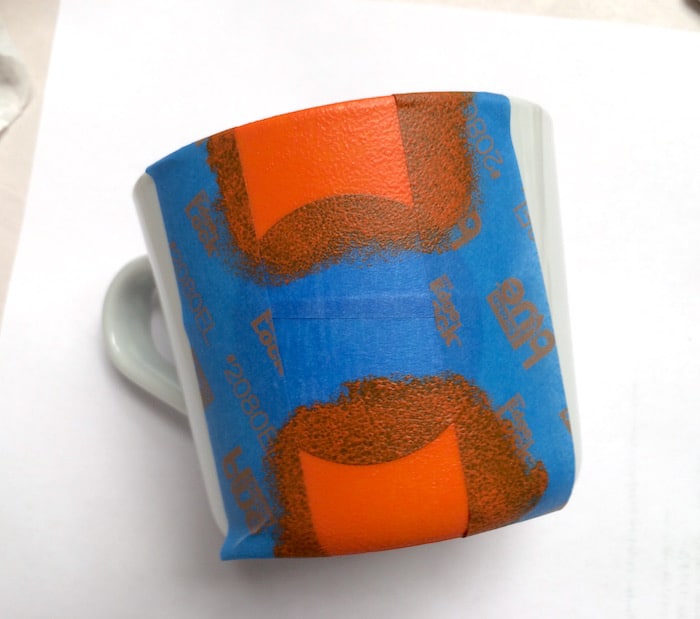 Place the tape circle down in the center of the mug. Then place painter's tape stripes down either side of the circle.
Use a spouncer to apply the paint to the mug in the open spaces as shown. The nice thing about the multisurface paint is that you can put it on multiple surfaces (hence the name) including ceramic. You just have to follow the curing instructions on the back of the bottle.
Once properly cured, glass and ceramic projects are top-shelf dishwasher-safe, and fabric projects are safe for the gentle cycle.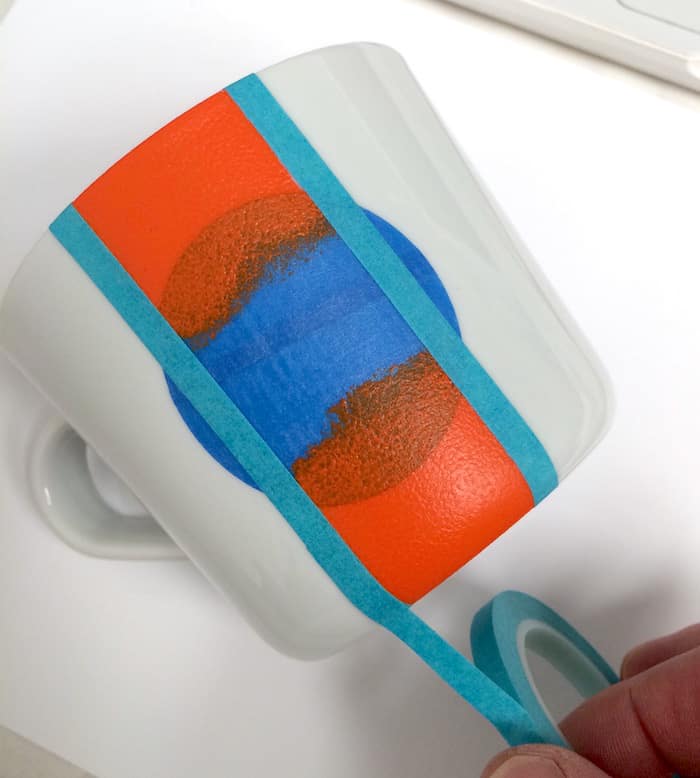 Remove the painter's tape stripes . . . and add the 1/4″ inch tape down the side of the first color (orange). Be careful not to tape on top of the paint . . . you'll peel it off as you peel up the tape.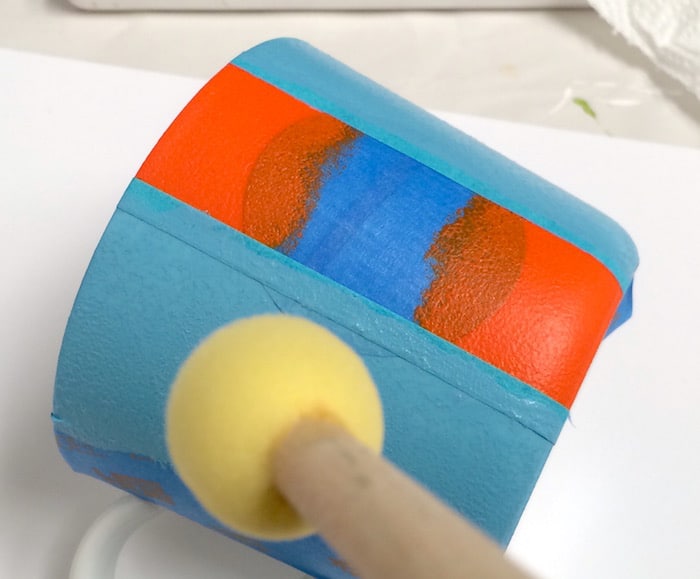 Put painter's tape on the outside to make your second stripe. Use your spouncer to apply the second color.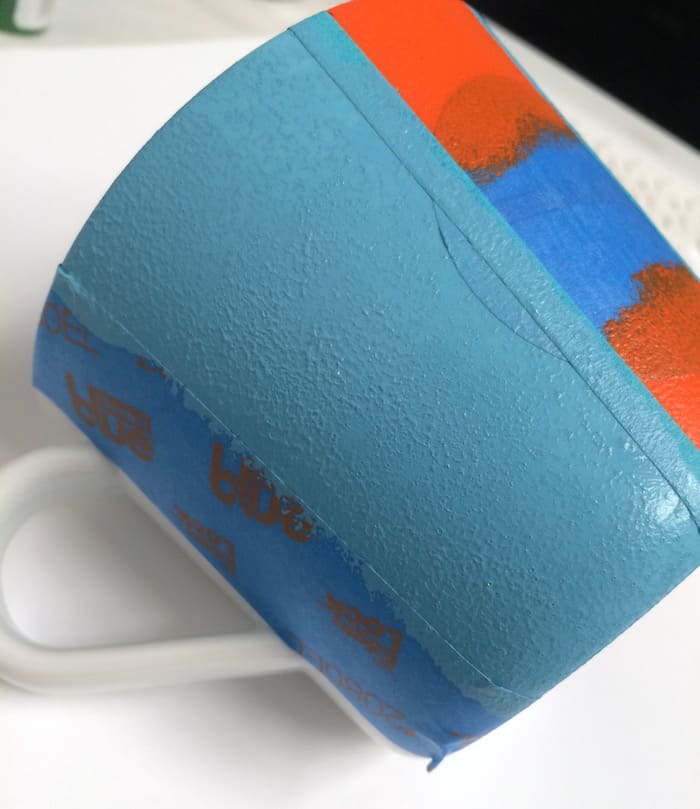 You're going to see texture in your paint from the spouncer. That's okay.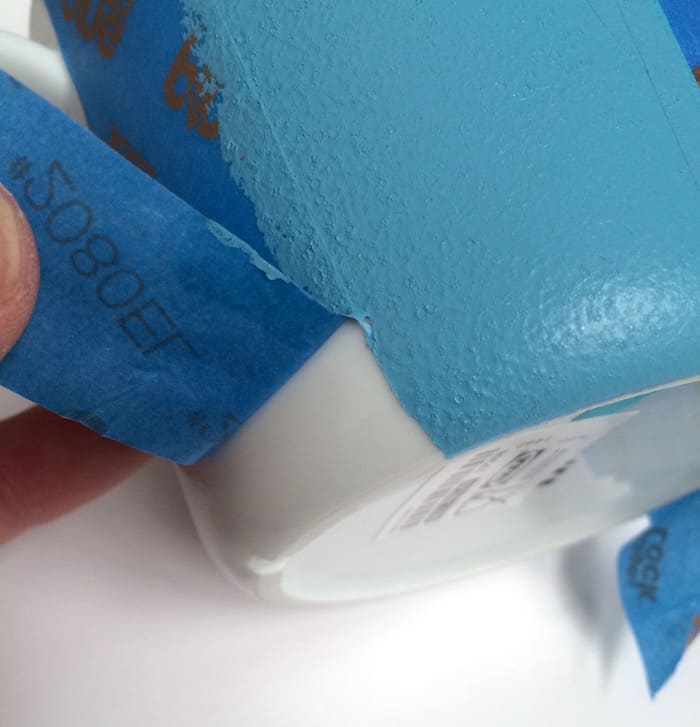 Carefully peel up the tape. If you need to, run a craft knife down the side of the painter's tape to split the paint and tape from each other.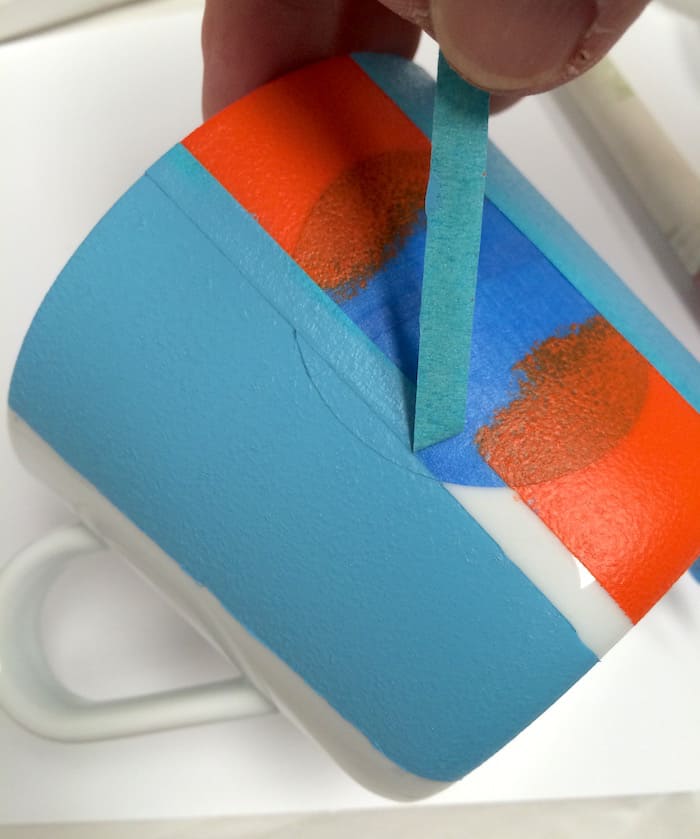 Remove the smaller stripe and the circle.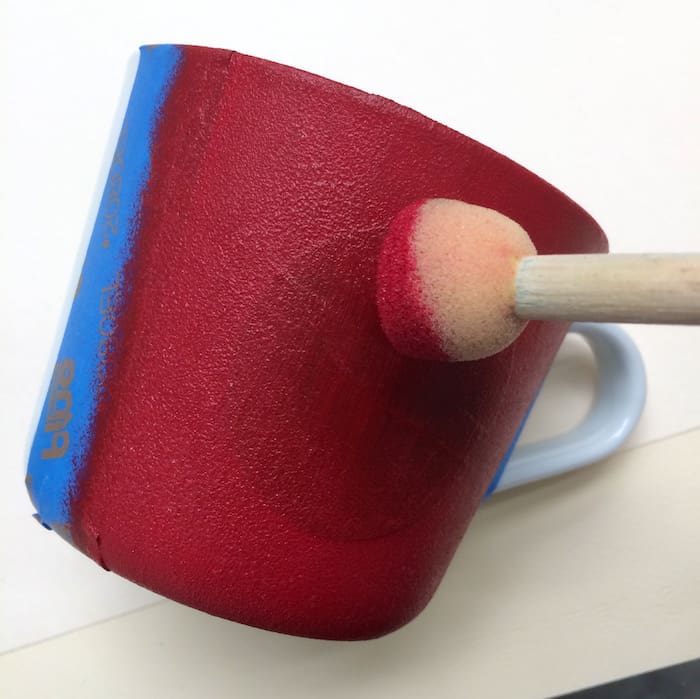 A solid color mug is even easier to do – because you don't need a second stripe!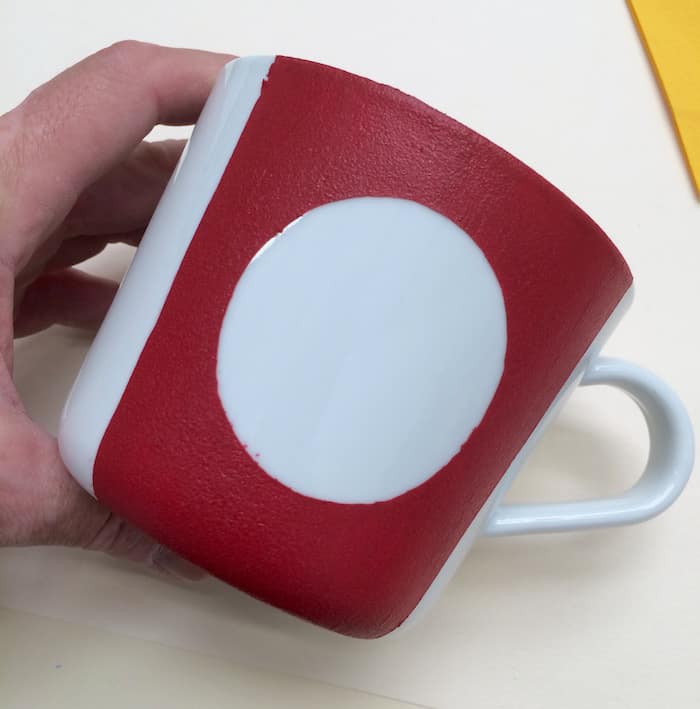 And this is how your mug should look with all the tape removed. Now you're going to add a number.
Oh, I nearly forgot a tip! Remove any errant paint with your craft knife! Just kinda chip it away, after it dries, but before it's fully cured (so do it right away).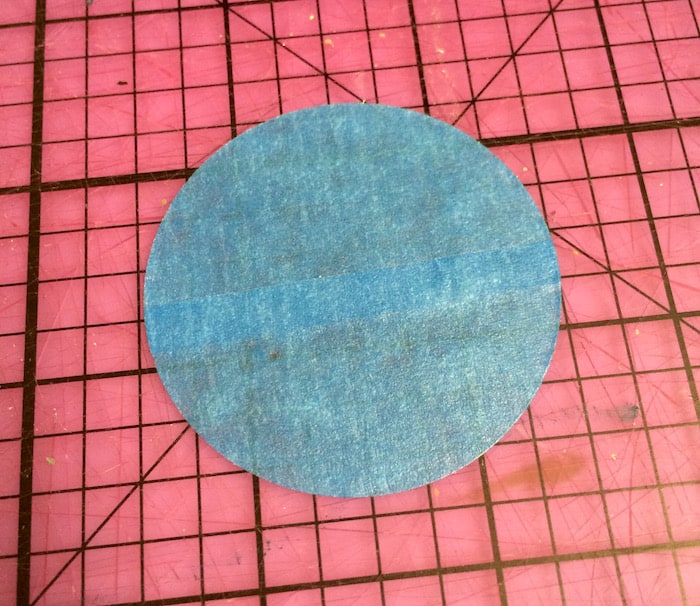 To make your stencil for your number, punch out another circle as you did before, peel it up, and place it on a cutting mat.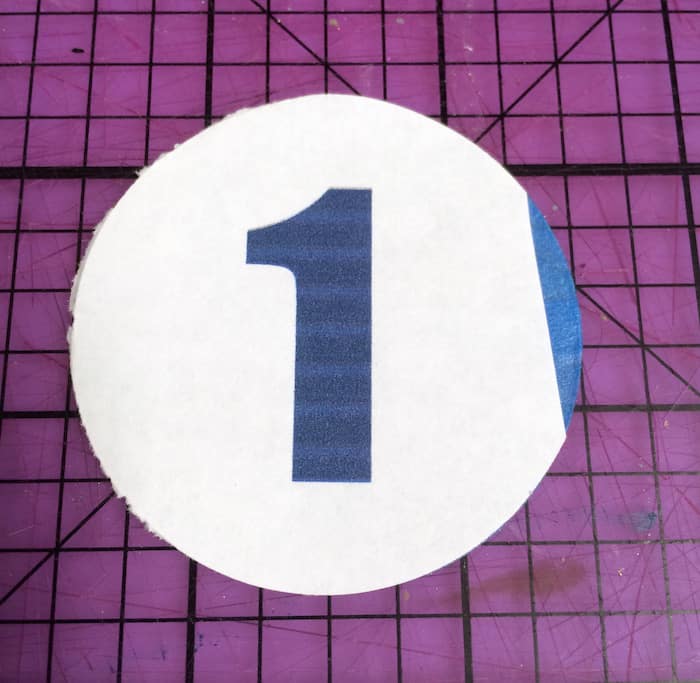 Print out a number "1" and punch it with the circle punch too, so that you know it fits right on top of your painter's tape circle.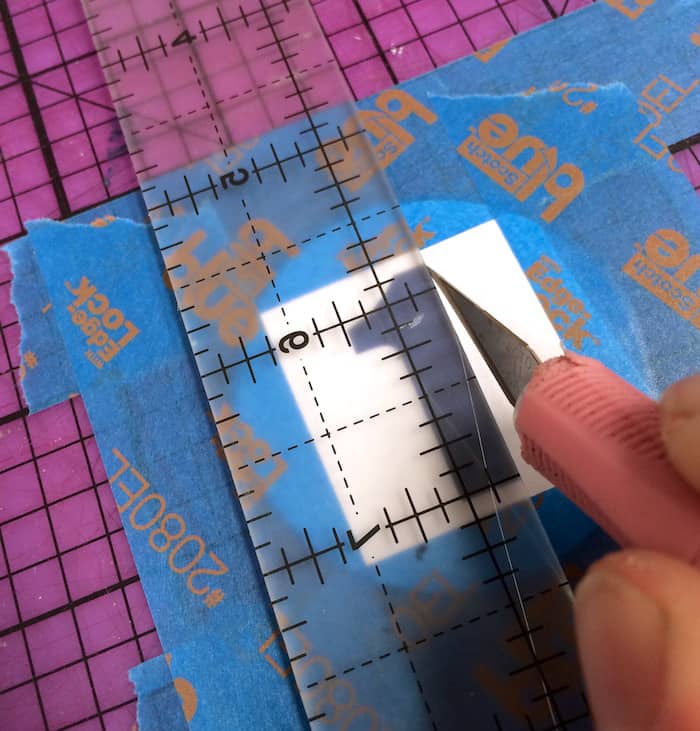 Tape down your number and use a craft knife to cut it out.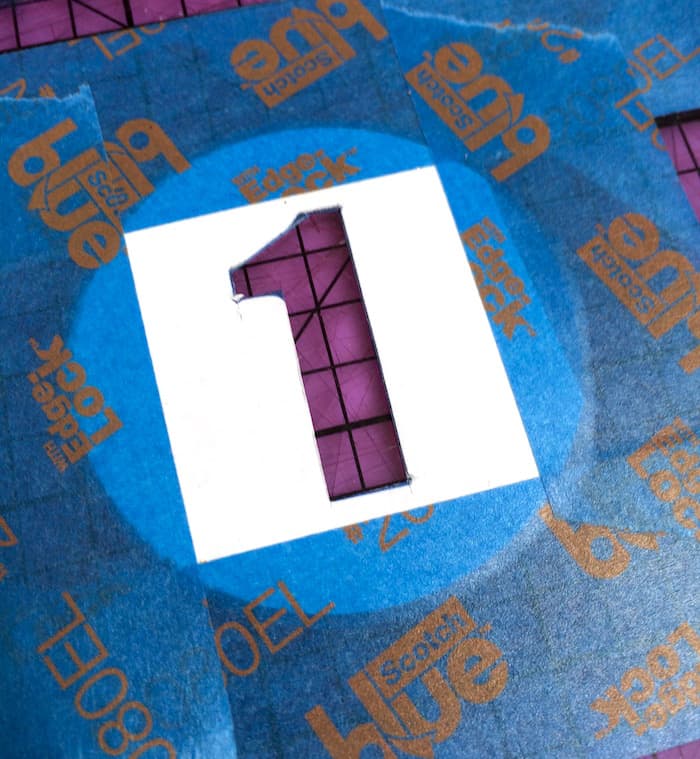 You now have a stencil! And an adhesive one at that.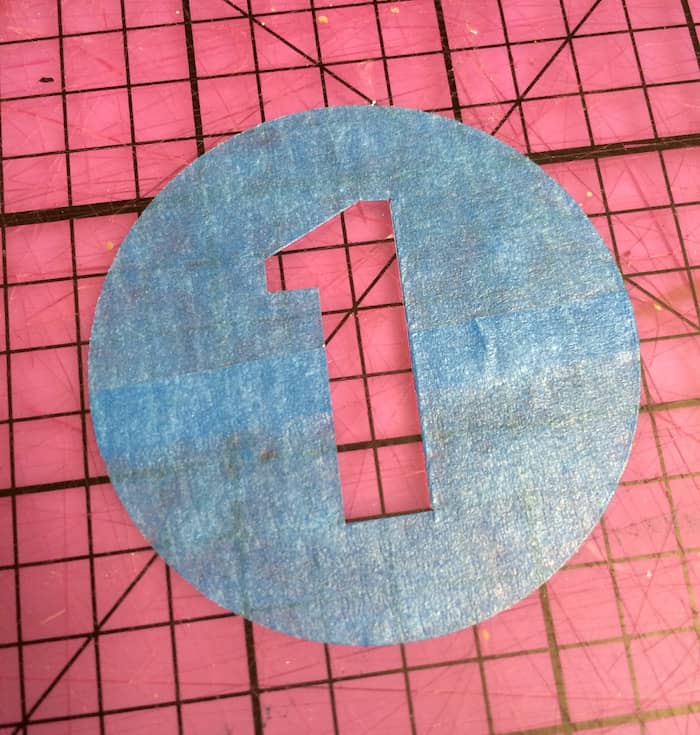 Peel it up off of the craft mat . . .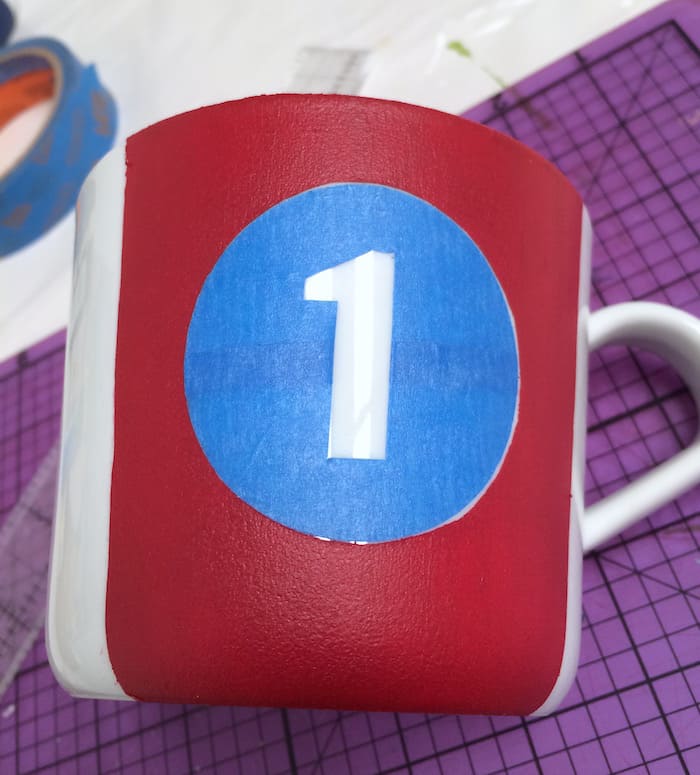 And place your stencil inside the circle. Again, be careful not to get the painter's tape on the paint.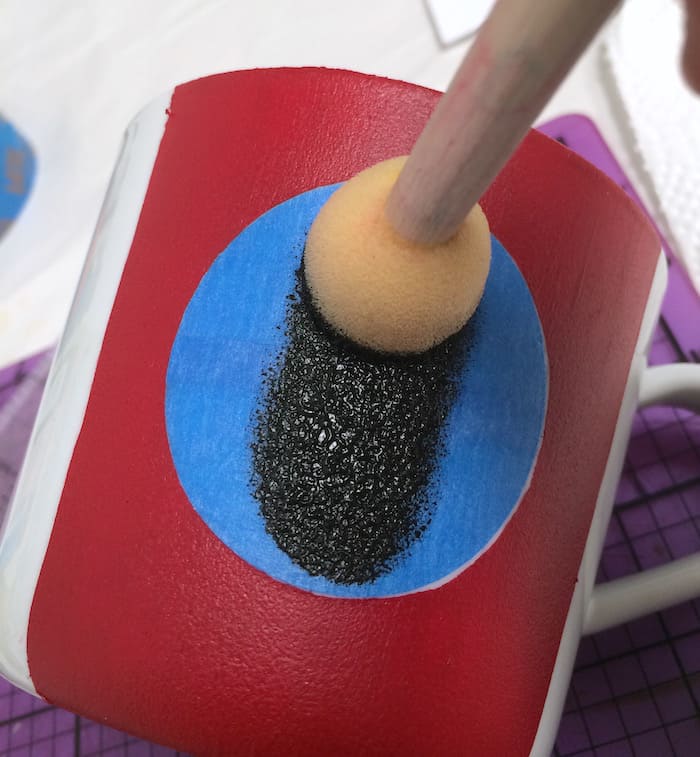 Spounce the black paint down on the stencil, then pull the painter's tape up before the paint dries (use the craft knife again to score if you need to).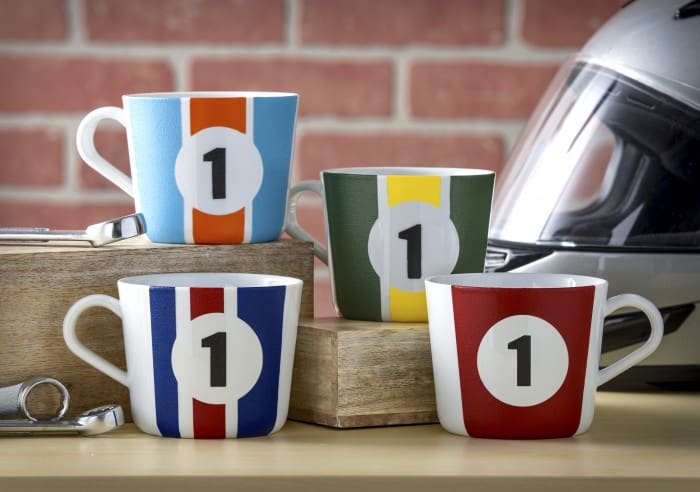 Your painted mugs are finished! Make a bunch of different varieties. Let me know what dad thinks when you present him with his sports car themed mugs . . .
---
If you need a DIY gift for your man, here are some other options you might be interested in: