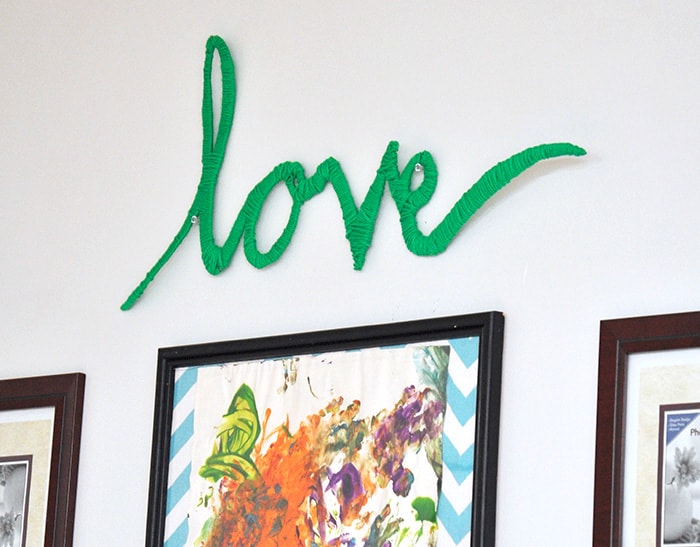 If you are looking for a fun project to do while sitting on the sofa, this is it. After stenciling and cutting, turn on the tube and start wrapping it with some pretty yarn. Keep in mind that you can make any word that you like!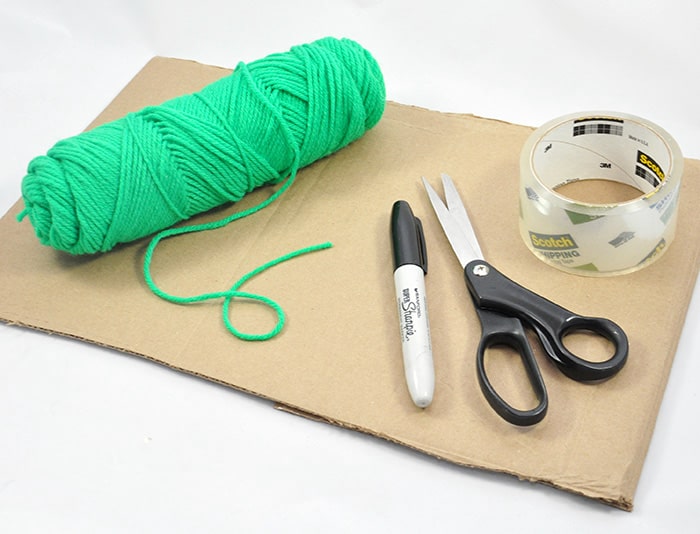 Here's what you'll need for this "love" DIY wall art:
Piece of cardboard
Scissors/X-Acto knife
Marker
Tape
Yarn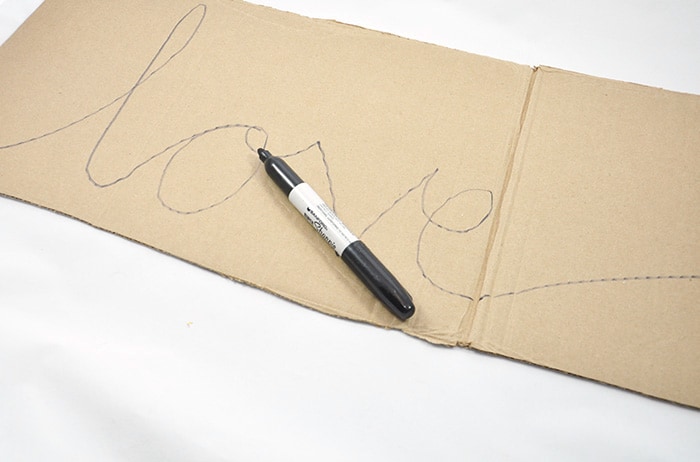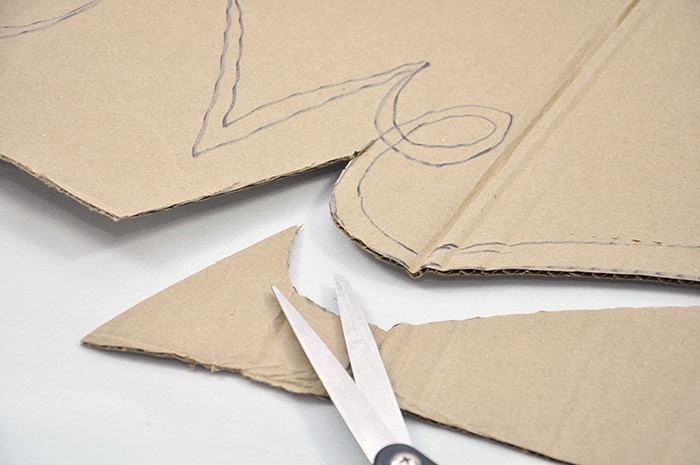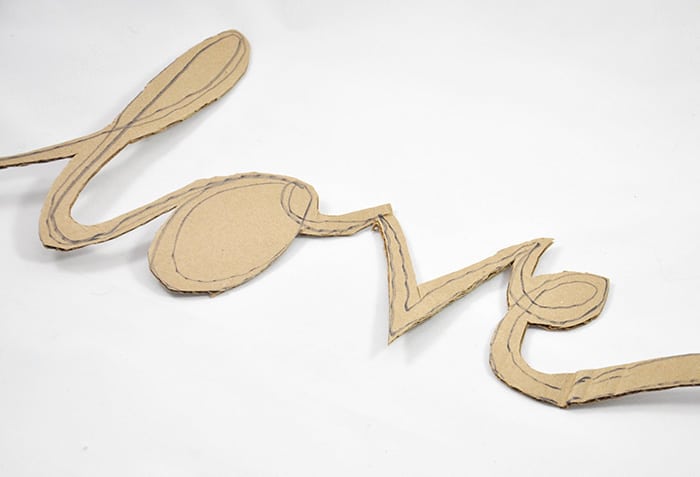 Take the cardboard piece and use a marker to script the word of choice. Then go back and thicken the letters by making a second line. Cut out the word with scissors.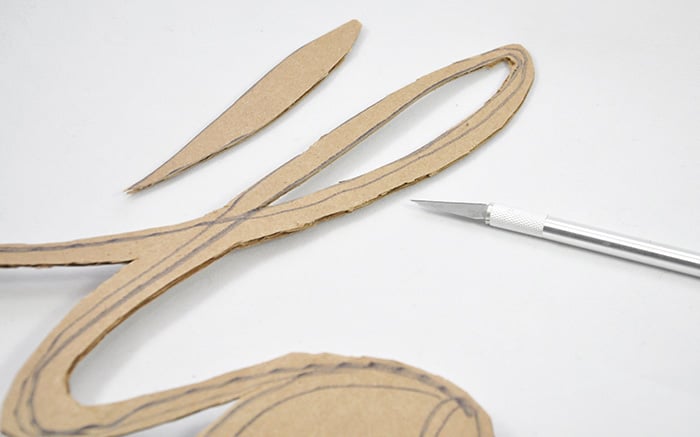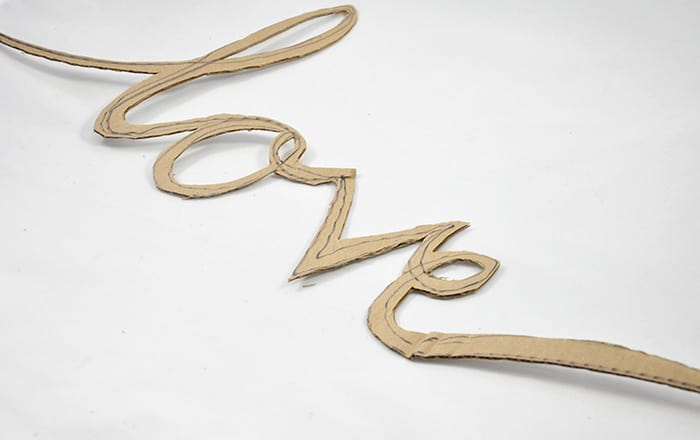 Use an X-Acto knife to cut out the middle spaces of any letters that have them.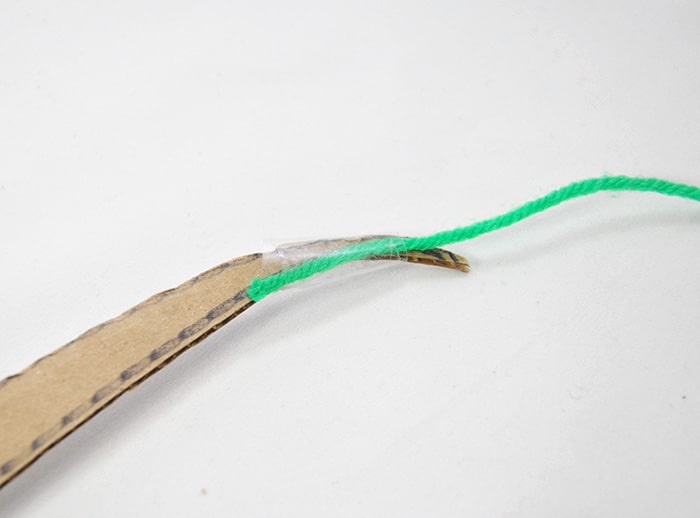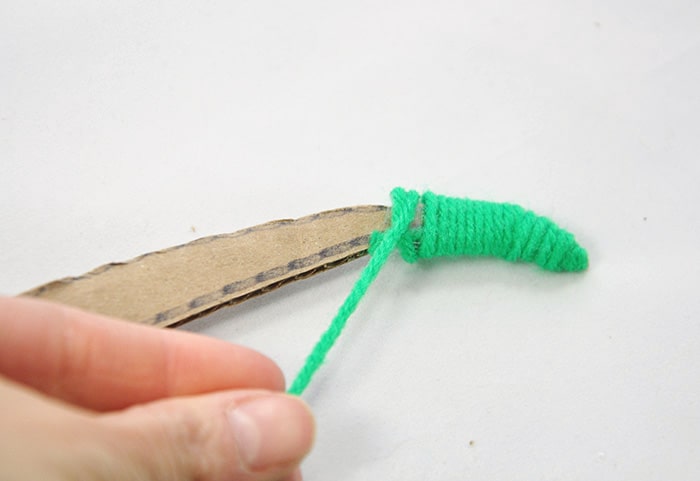 Take the end of the yarn and tape it to one end of the word. Start wrapping the yarn around the cardboard, covering the tape. This is when you can take your project over to a couch and sit for a bit. Wrap the yarn around the letters, covering the cardboard. Depending on the word, this step might take a few minutes to about an hour.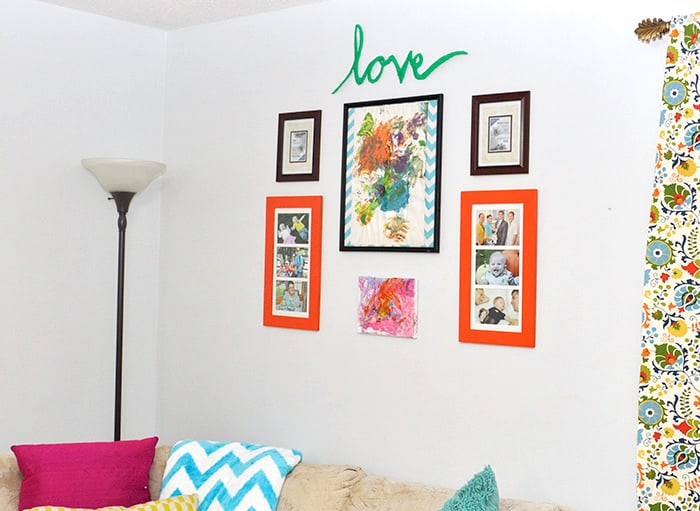 The end result is totally worth the time spent and it makes a great conversation piece when company comes over.
Come visit my online shop filled with handmade goodies! Also connect with me on Twitter and Instagram.
Want to see a video of how to make this project? Check it out: