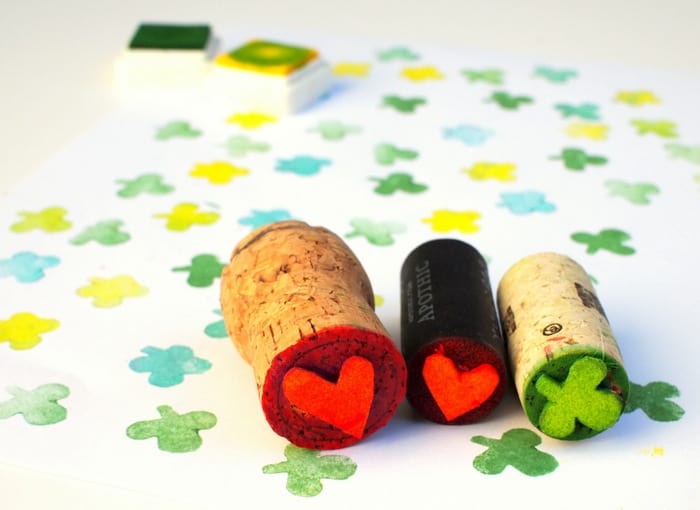 Ever need more stamps? With all the holidays coming up, I really wanted to get some heart and clover shaped stamps for my son to use. But instead of purchasing them at the store, I saved a couple of bucks and just made my own. Hi! I'm Leslie from Pink Stripey Socks. Today I'm going to share this really simple tutorial to make your own inexpensive stamps from old wine corks.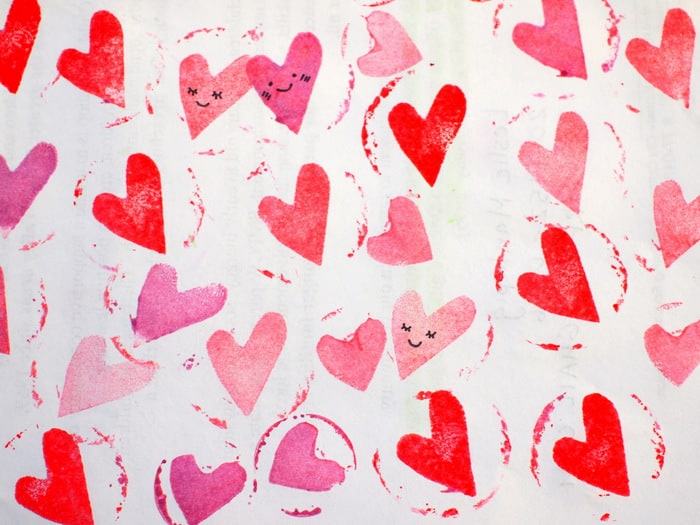 Here are the materials you'll need:
Wine Corks
Craft Foam
Scissors
Paper
Pen/Pencil
Hot Glue
Ink Pads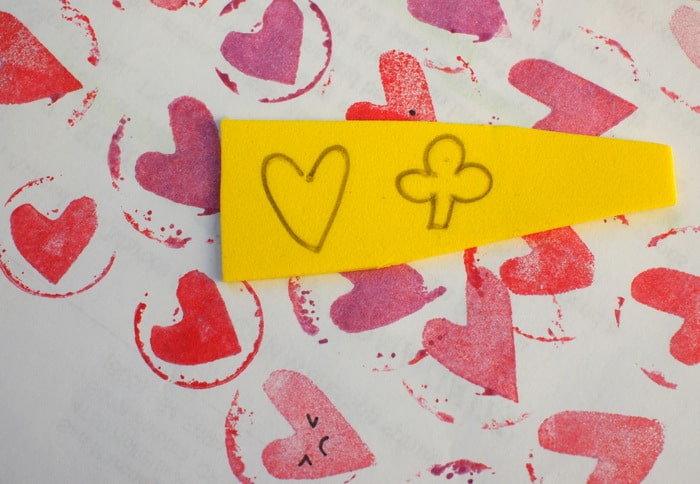 Here's how you make your wine cork stamps:
Trace your wine corks onto a piece of paper. Draw your images inside the circles.
Cut out your shapes and trace them onto a piece of craft foam.
Hot glue your craft foam shapes onto your wine corks.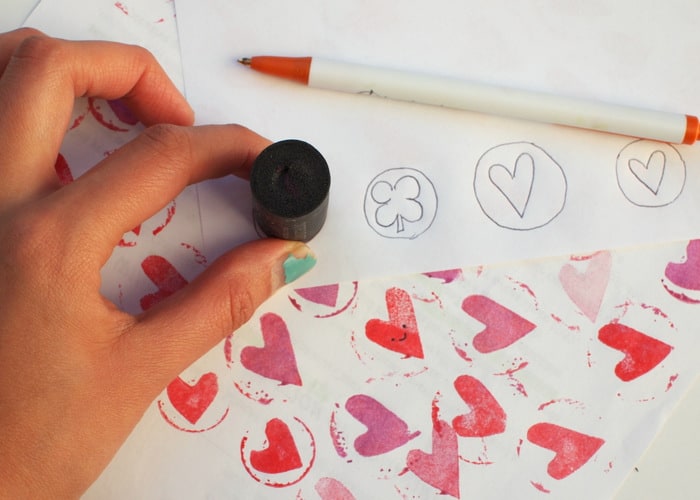 That's it. Now you're all set to stamp!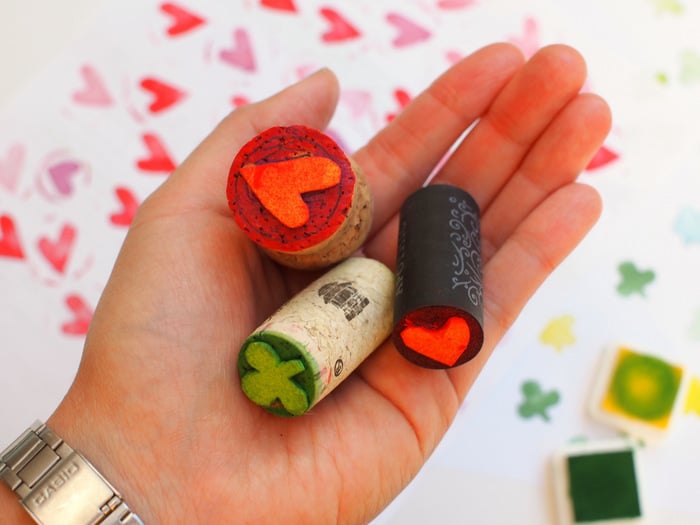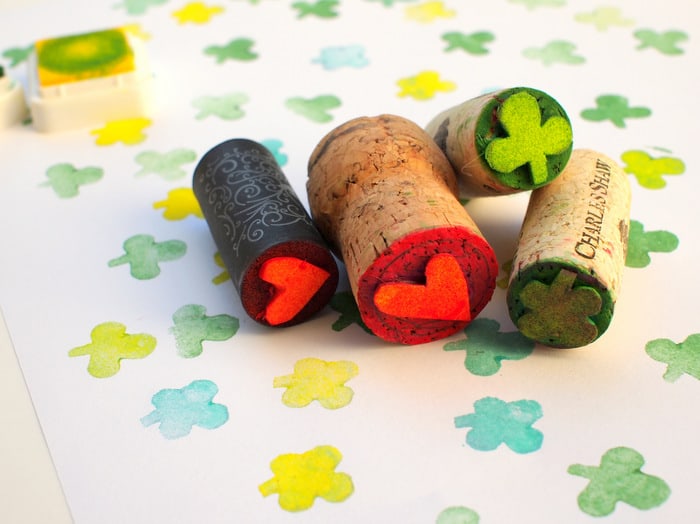 Hope you have fun making stamps of your own. To find other fun, inexpensive, and kid-friendly crafts, visit my blog Pink Stripey Socks