Welcome mats are so fun for the holidays! Make a simple and fun DIY Halloween doormat for your home with spray paint. Free templates are provided.
Skills Required: Beginner. You should have experience with spray paint for this project. Use several light coats instead of thick coats for best results.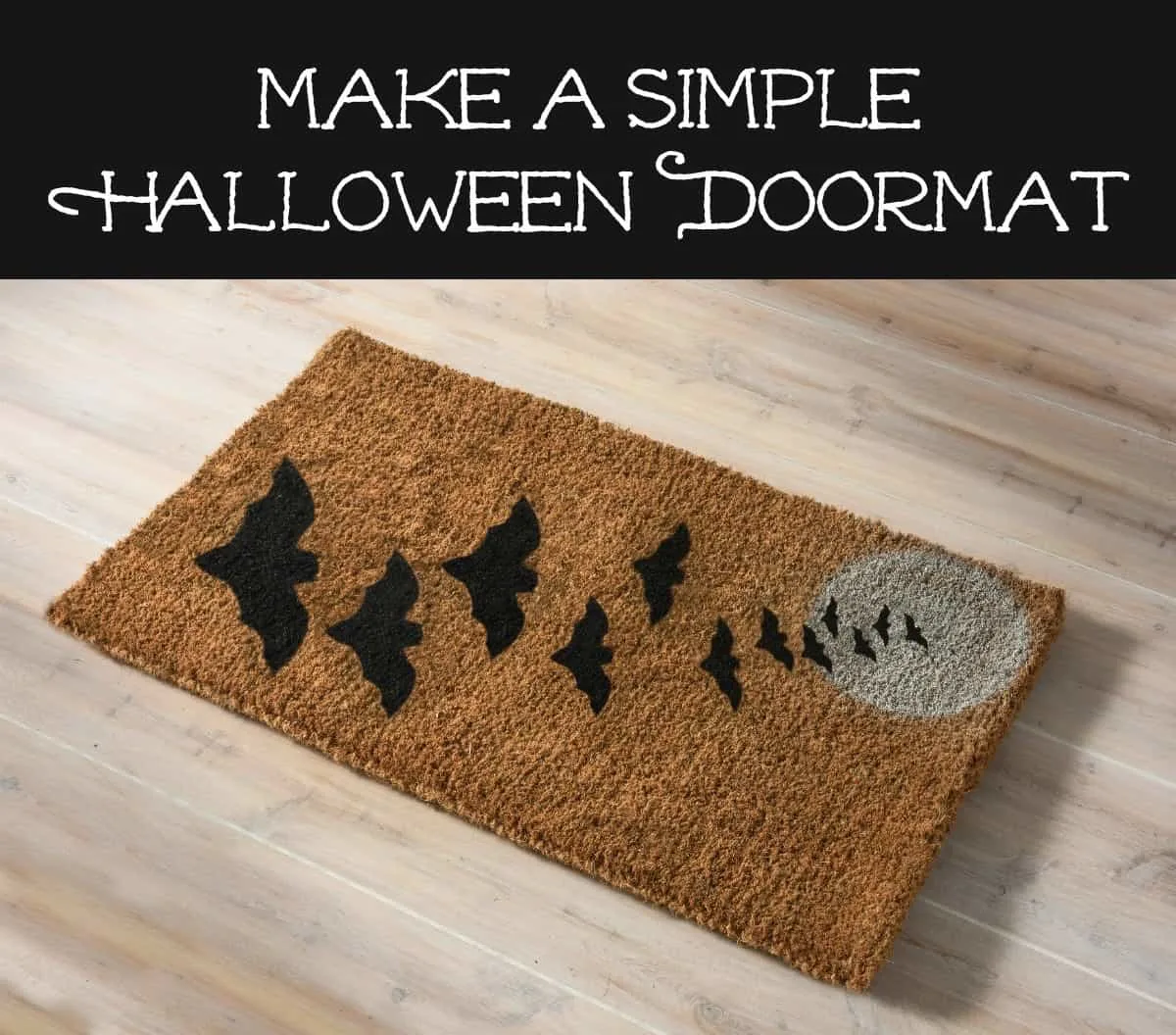 Halloween is my favorite holiday, and I love decorating for it. But many times my eyes are larger than my proverbial craft stomach, so there are only so many crafts I can make or decor ideas I can try. Time is limited my friends, and that's why I'm sharing this Halloween doormat with you.
I already had white and black spray paint in my arsenal (maybe you do too?) and so all I needed to do was grab an inexpensive, plain doormat to make the magic happen.
"Yes but what about the bat shapes?" you ask. Well, we have a template for you. You'll just have to print that up, cut it out, and then this Halloween doormat can be yours. Learn how to make this Halloween decor below!
(see all of our Halloween craft ideas here!)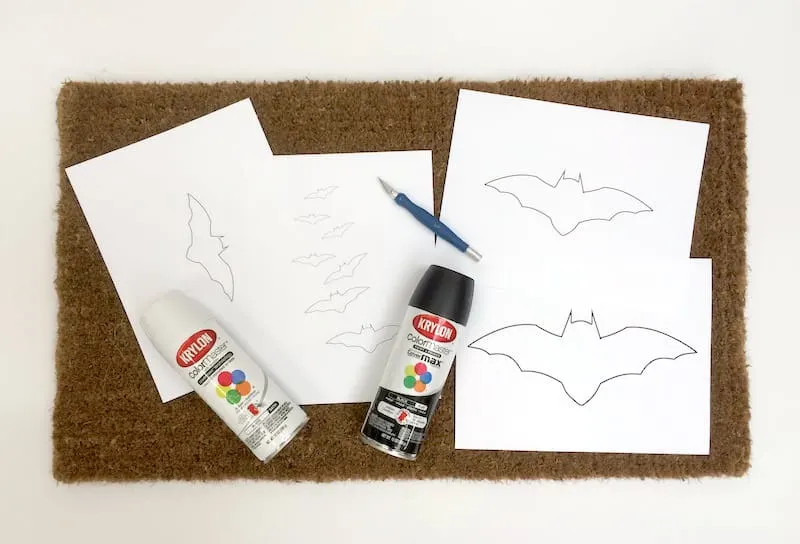 Halloween Doormat DIY
Gather These Supplies
Doormat – you'll want a natural doormat like this one
Printer and cardstock or thicker printer paper
Spray paint – white and black
Craft knife
Mat
Painter's tape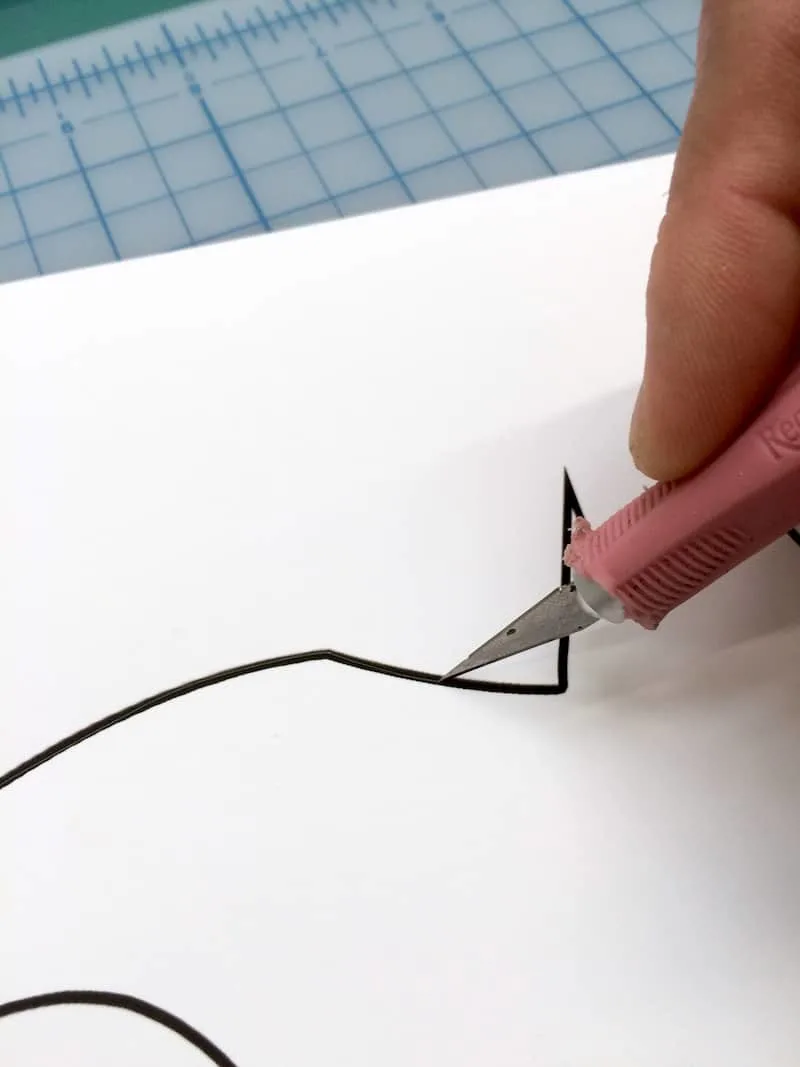 You'll want to print your free templates out on thicker paper. If you use regular printer paper, the paint will just soak through.
I recommend going with cardstock from the scrapbook section of the craft store (you can trim the single 12 x 12″ pieces down to fit your printer if needed). You can also buy brochure paper at the office supply store.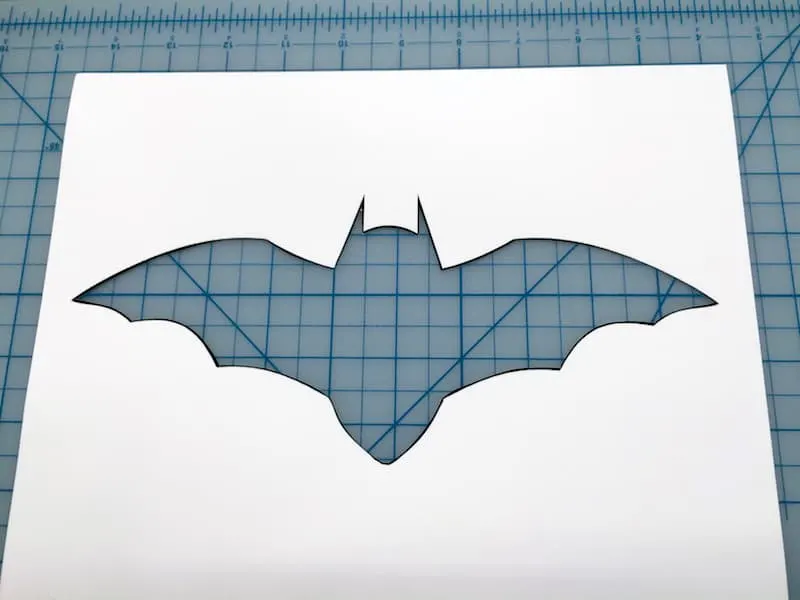 Print your templates out and cut with a craft knife.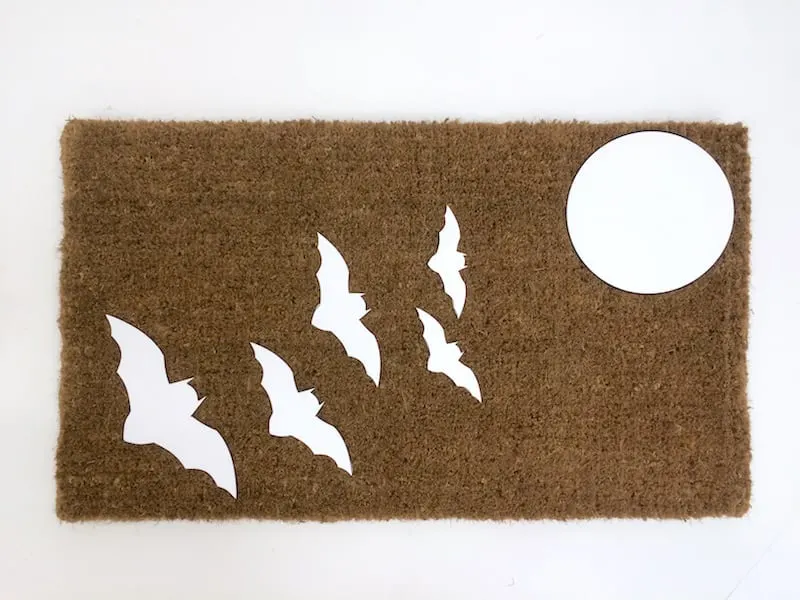 We used the inside of the stencil (the "hanging chad"?) to plan out our design. The doormat size we used was 18″ x 30″, just for reference.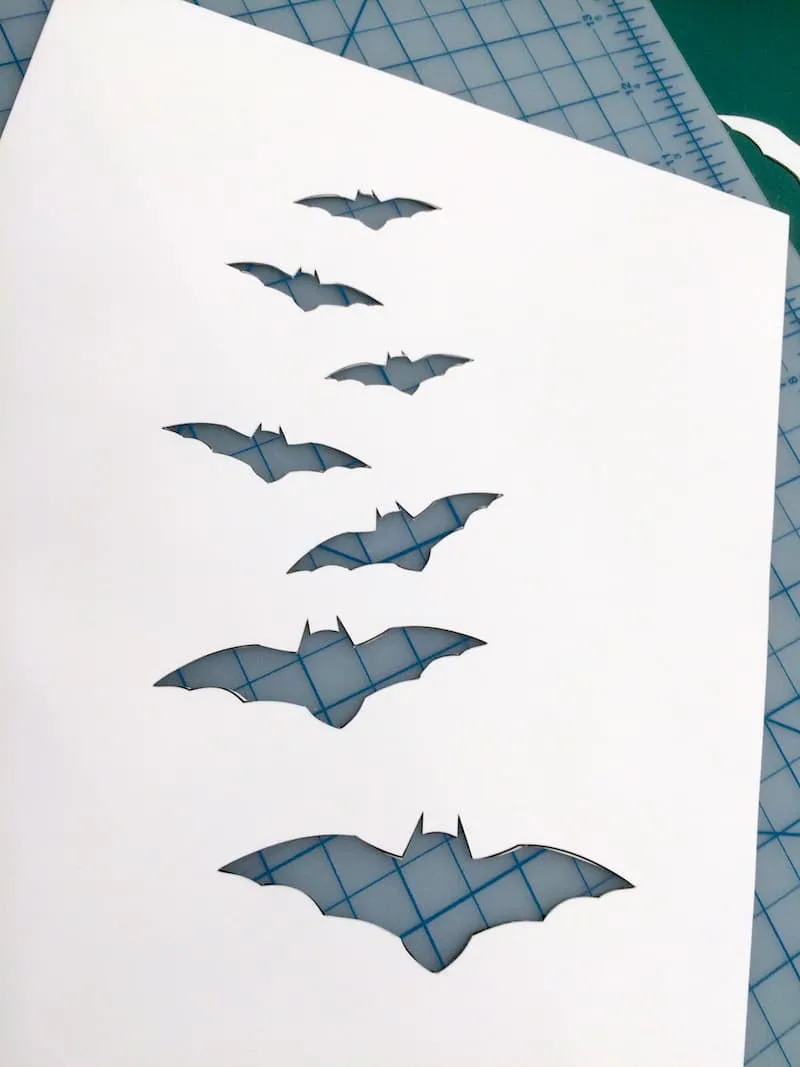 You'll want to cut out the small bats too – these are going to overlap the moon.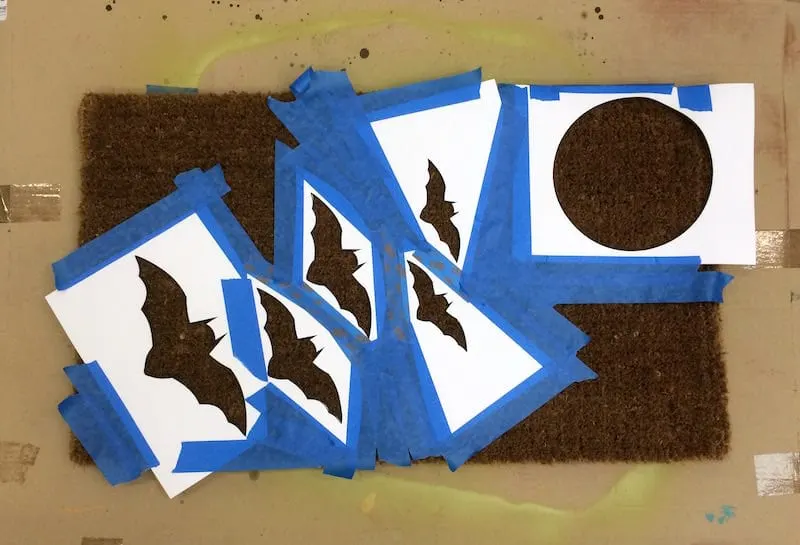 Start with the large bats and attach them to the mat with painter's tape. Attach the moon to one of the corners.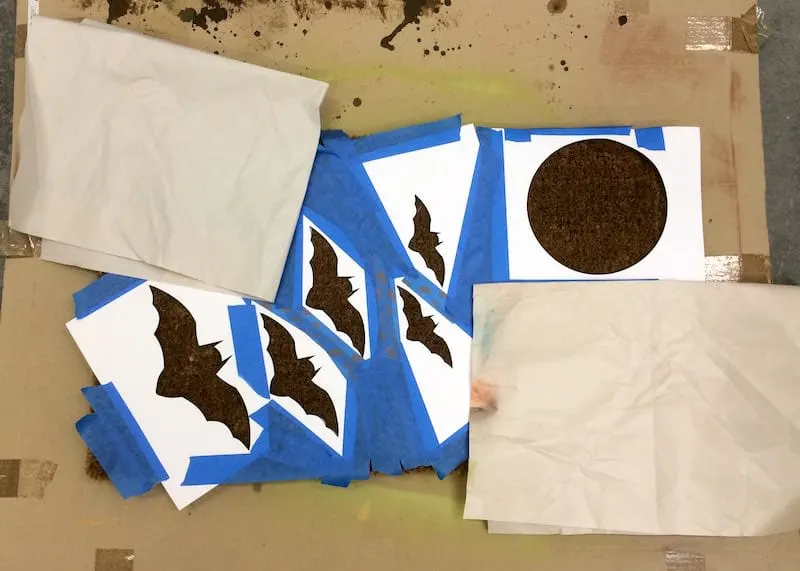 Place your mat down on a spray paint friendly surface and then block off the areas you don't want to get blasted.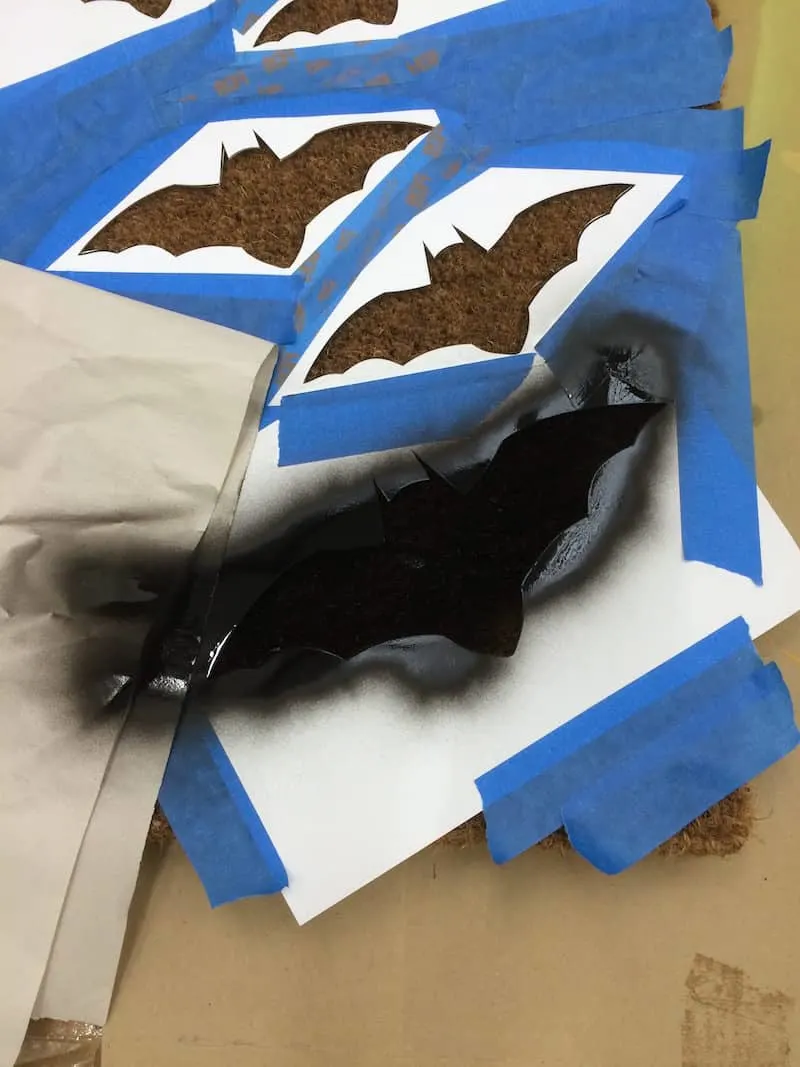 Spray paint your bats black and your moon white. Here's a tip: spray several LIGHT coats. Don't soak the doormat, or you risk bleeding. Let dry between coats.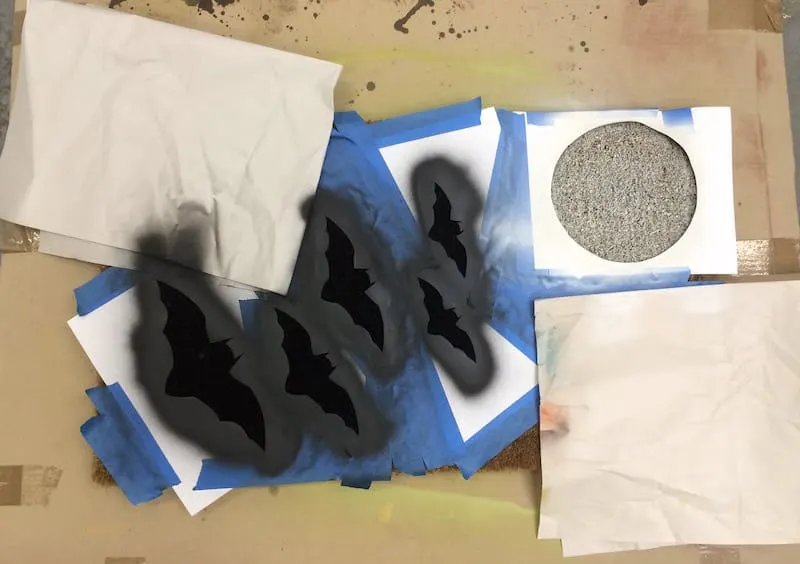 Keep going over them areas until you get full coverage. Remove the stencils and let dry.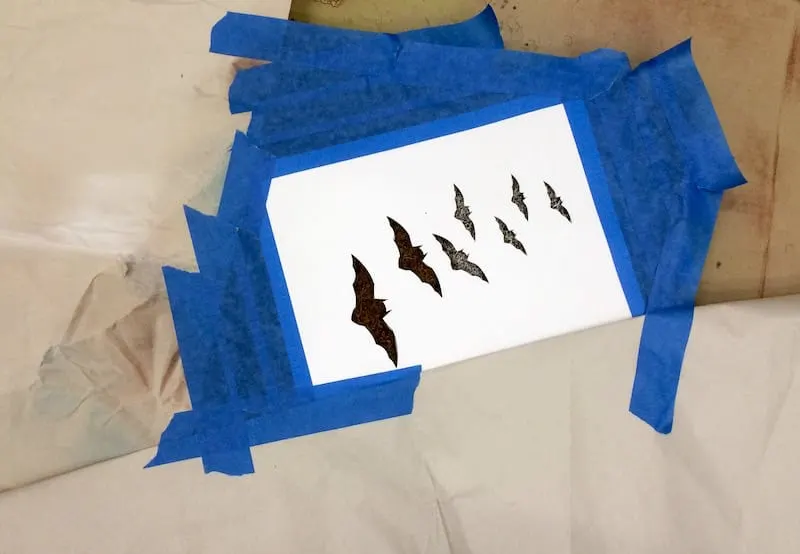 Add your small bat stencil to the top corner where the moon is, overlapping. Do the same thing you did before with blocking off so you don't get any paint where you don't want it on your Halloween doormat. Spray light coats again and let dry. Remove the stencil.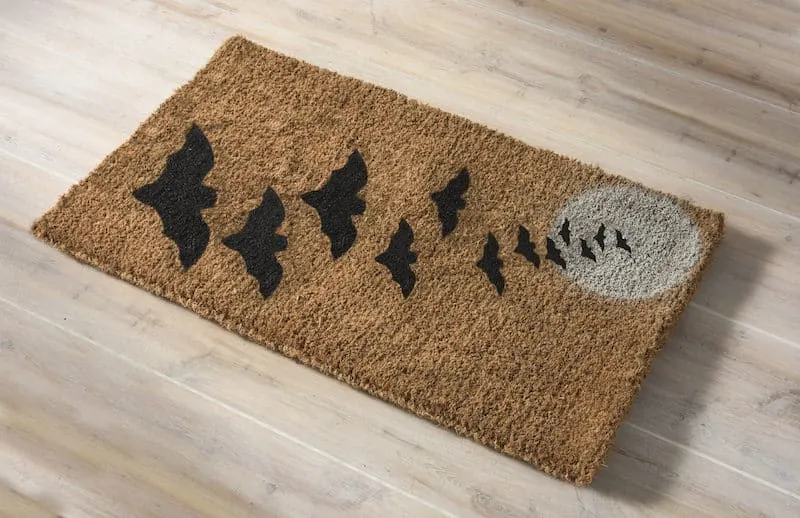 Your DIY Halloween doormat is ready to put on display!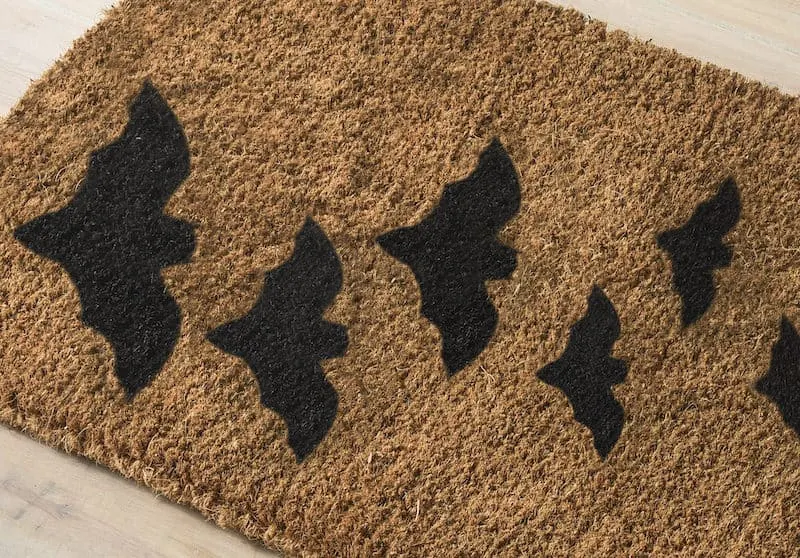 And it was SO easy, don't you think? If you try this Halloween DIY, let me know in the comments! I'd also love for you to check out these related projects: