If you have a favorite song, this easy felt song lyric art allows you to display the words on your wall – a very unique home decor project!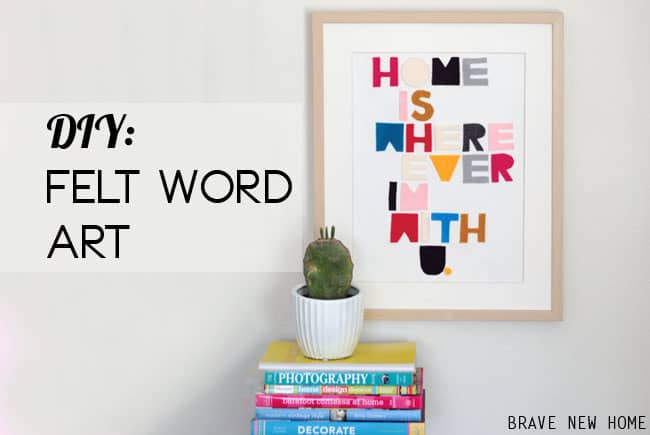 Hi again!  Jennifer of Brave New Home here to share another great DIY project that uses one of my favorite crafts supplies: felt.
I blog about home design, decorating and create lots of fun DIY projects in the process. Feel free to stop on by for a visit!
I wanted to create some fun art for a picture frame that had its glass broken in a recent move. Unlike paper, felt has some thickness to it so it would have been harder to make room for it behind a sheet of glass.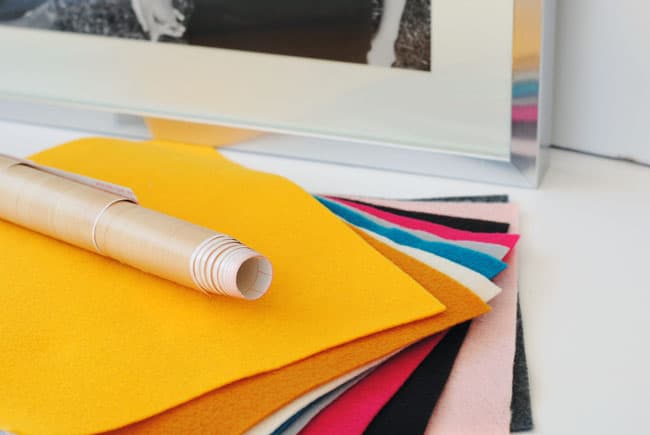 Song Lyric Art
For this easy felt wall art, you'll need:
Felt in various colors
Frame
Poster board
I applied wood grain contact paper on my metallic frame for a different look but you could obviously use any frame finish.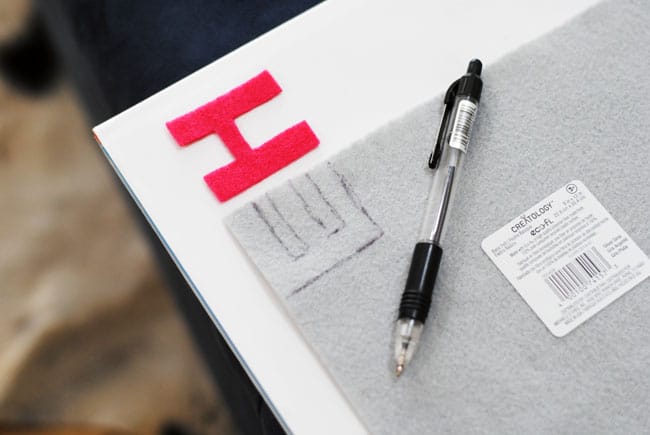 I drew out the letters and cut them out of felt. I drew them on backwards so I could flip them over to avoid showing any pen marks. Once you have a few letters done you can use them as templates.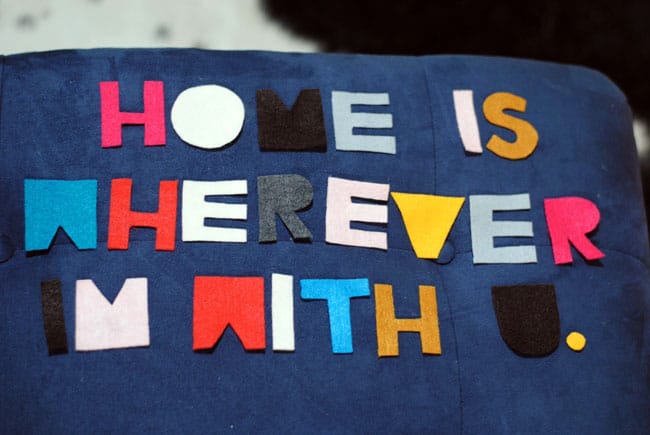 I chose this line from one of my favorite songs.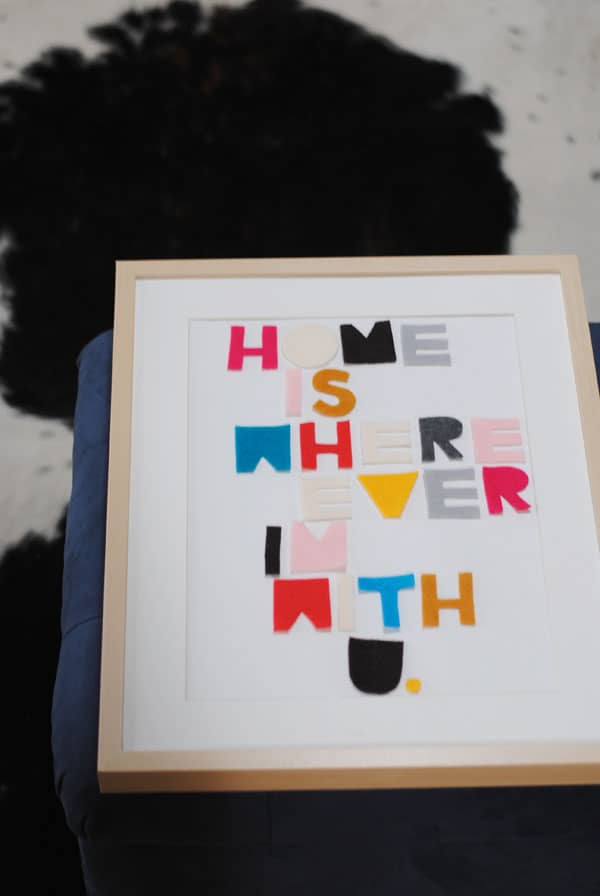 I added white poster board to my frame then arranged my letters. I used some creative license to make all the words fit and to be a bit more interesting.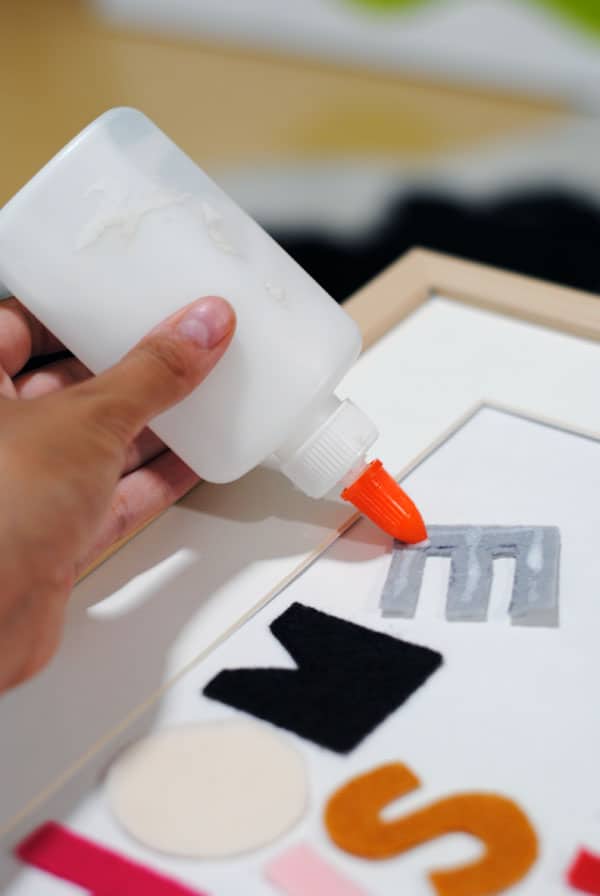 Then I used white school glue to attach my letters to the poster board. For projects like this, white school glue works perfectly and doesn't add any extra depth to your project.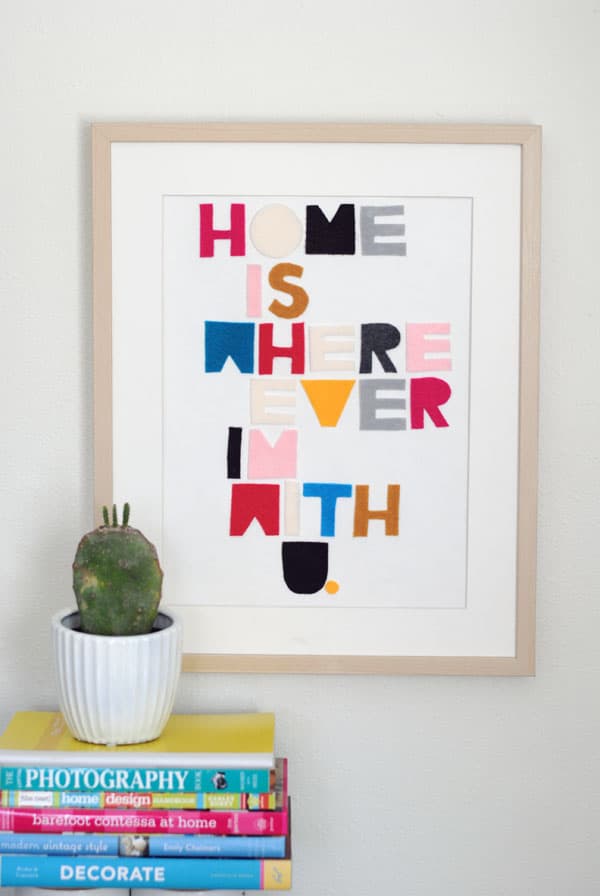 Since all I had to buy for this project was a poster board and felt as I had the other supplies already on hand, I was able to create some medium sized original art for less than $2.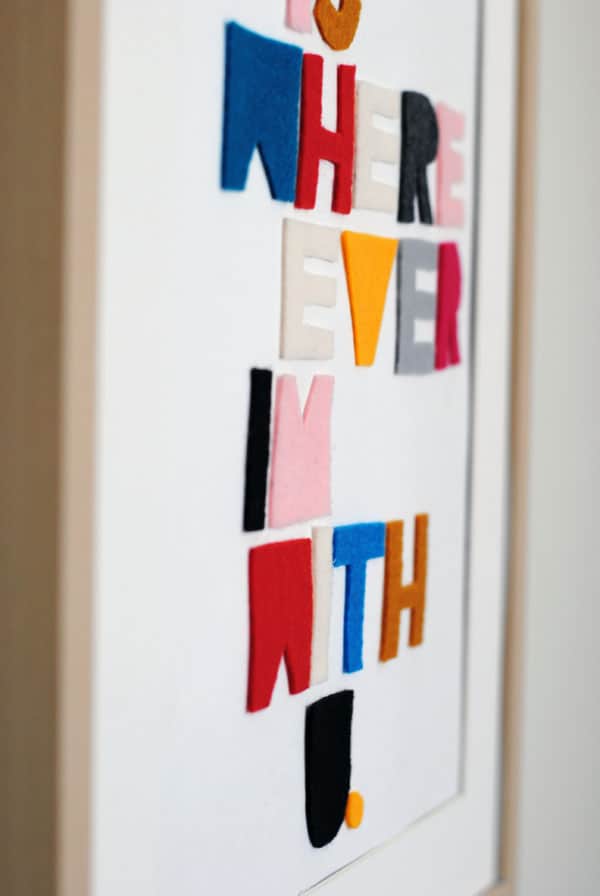 I like how some of the felts are denser than other and some more fuzzy.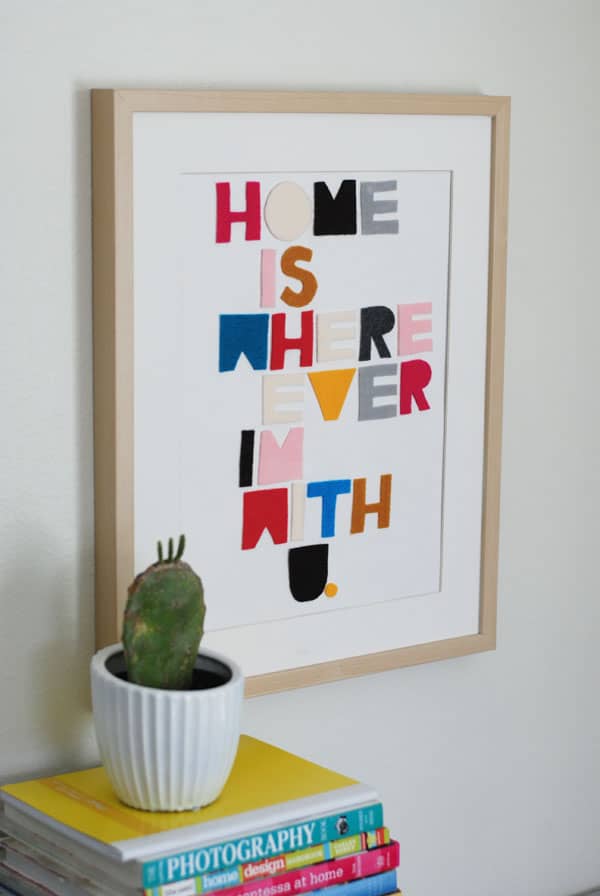 It was easy cutting the letters out of the felt. I may try a lyric from a holiday song for the holidays.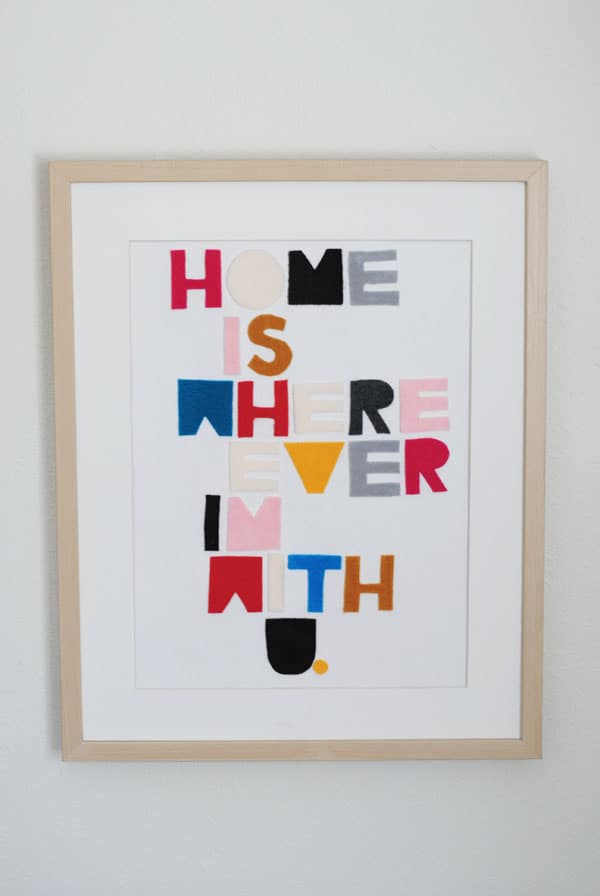 I have a few gallery walls in process and think this song lyric art piece might makes it way in. If you're looking for some fun, low-cost art, don't forget felt!