This pinecone turkey craft is a perfect kids craft idea for Thanksgiving! It's so easy anyone can do it, and the materials are cheap.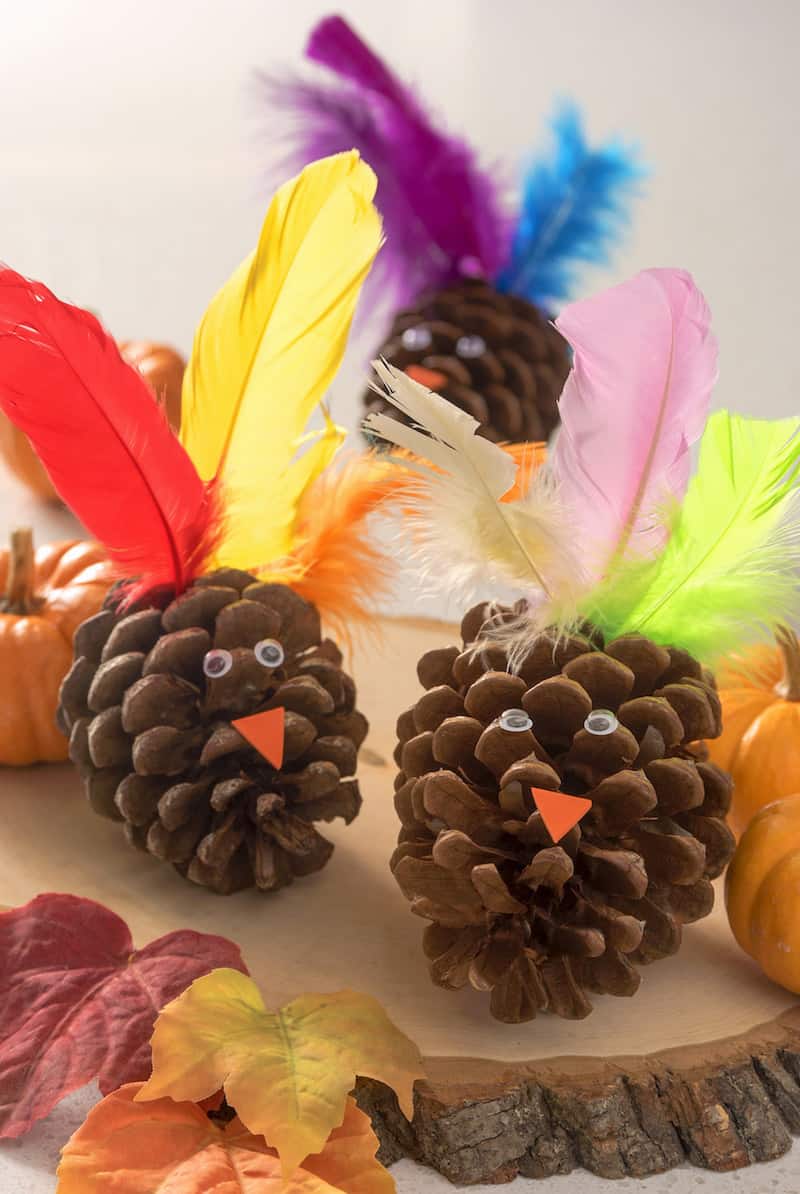 I'll never forget a little pinecone turkey craft I made in the second grade. Not only did we make the turkeys as part of art class, but we also made houses for them out of tissue paper boxes. I named mine Elliot and saved him for years, and I even added to his house regularly.
He had a bed, chair, and all sorts of items in his kleenex box house . . . I believe he even had a picture of family members I made on the wall. I guess it's not a big surprise that over 30 years later I'm a craft blogger!
These pinecone turkeys are SO easy to make and I love that kids can participate in Thanksgiving crafts with this fun idea.
It's fun to collect the pinecones and then choose the feather colors . . . then put it all together using items you have in your pantry. I love that you can make a "glue" with sugar and use it in kids' crafts! Here's how to do it.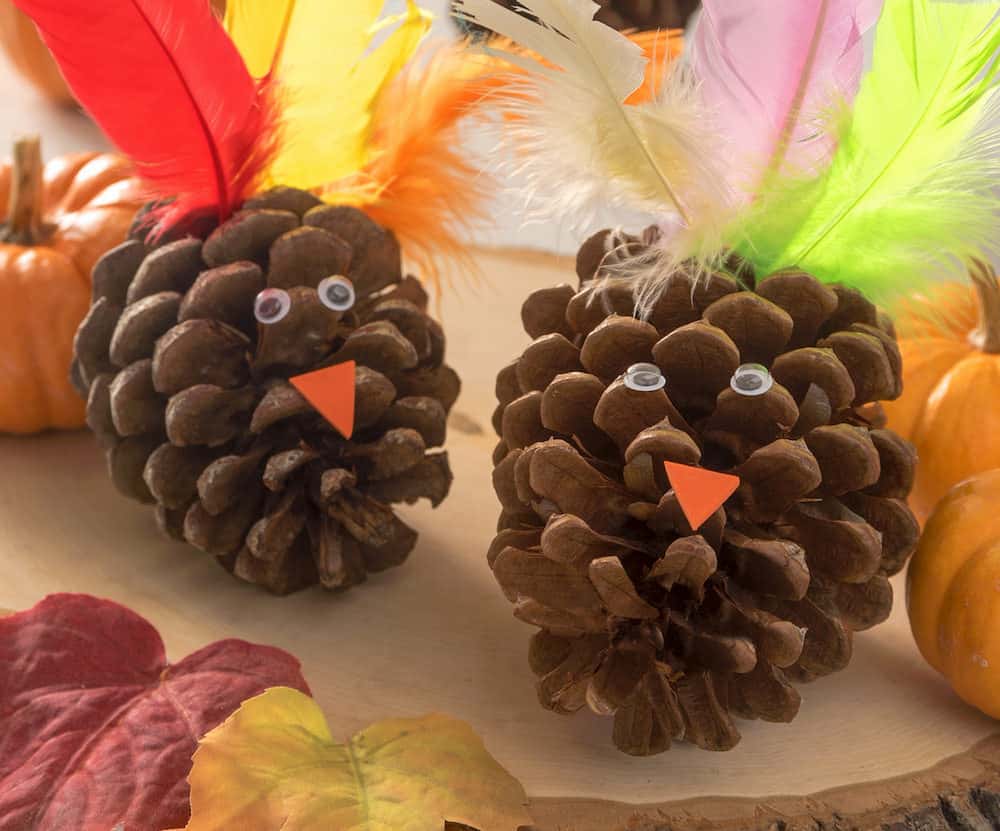 Pinecone Turkey Craft
Gather These Supplies
1 1/2 cups all-purpose flour
1 teaspoon vegetable oil
1 1/2 cups water
Paint brush
Pinecones (clean and dry)
Colorful feathers
Small piece of orange foam or paper
2 small googly eyes
Make the "glue" by mixing together the first four ingredients.
Get the FULL pinecone turkey craft idea on Dixie Crystals Kids in the Kitchen site HERE!
For more holiday ideas, visit Dixie Crystals' Kids in the Kitchen site – or follow them on Facebook, Pinterest, or Instagram. Now go have a blast and Happy Thanksgiving!
Full Disclosure: Imperial Sugar provided me compensation in exchange for this post. I only feature products on this blog that I have tried and love. All opinions are 100% my own, and honest!