Do you need an idea for unique succulent planter? You're going to love these 20 beautiful DIY projects – customize to match with your decor!
Do you have a succulent planter in every room of your home? Ha! Neither do I, but I love them, and I'm actually going to be using succulents a lot in my holiday decorating. I haven't decided if I'm going to use real succulents or faux succulents, but honestly . . . I love them both.
I've been brainstorming some ideas for succulent planters that involve sand – and a few others with paint – but I'm still not exactly sure what I'm doing.
So recently I looked up some succulent planter inspiration to get my creative juices flowing. I wanted to share my finds with you in the hopes that you'd be inspired, too.
As soon as I come up with my own project idea, I'll definitely be sharing it on the blog. Until then, enjoy my picks below!
20 Succulent Planter Ideas
Looking for some additional inspiration? Visit one of these other related articles below!
Sand art and painted succulent terrariums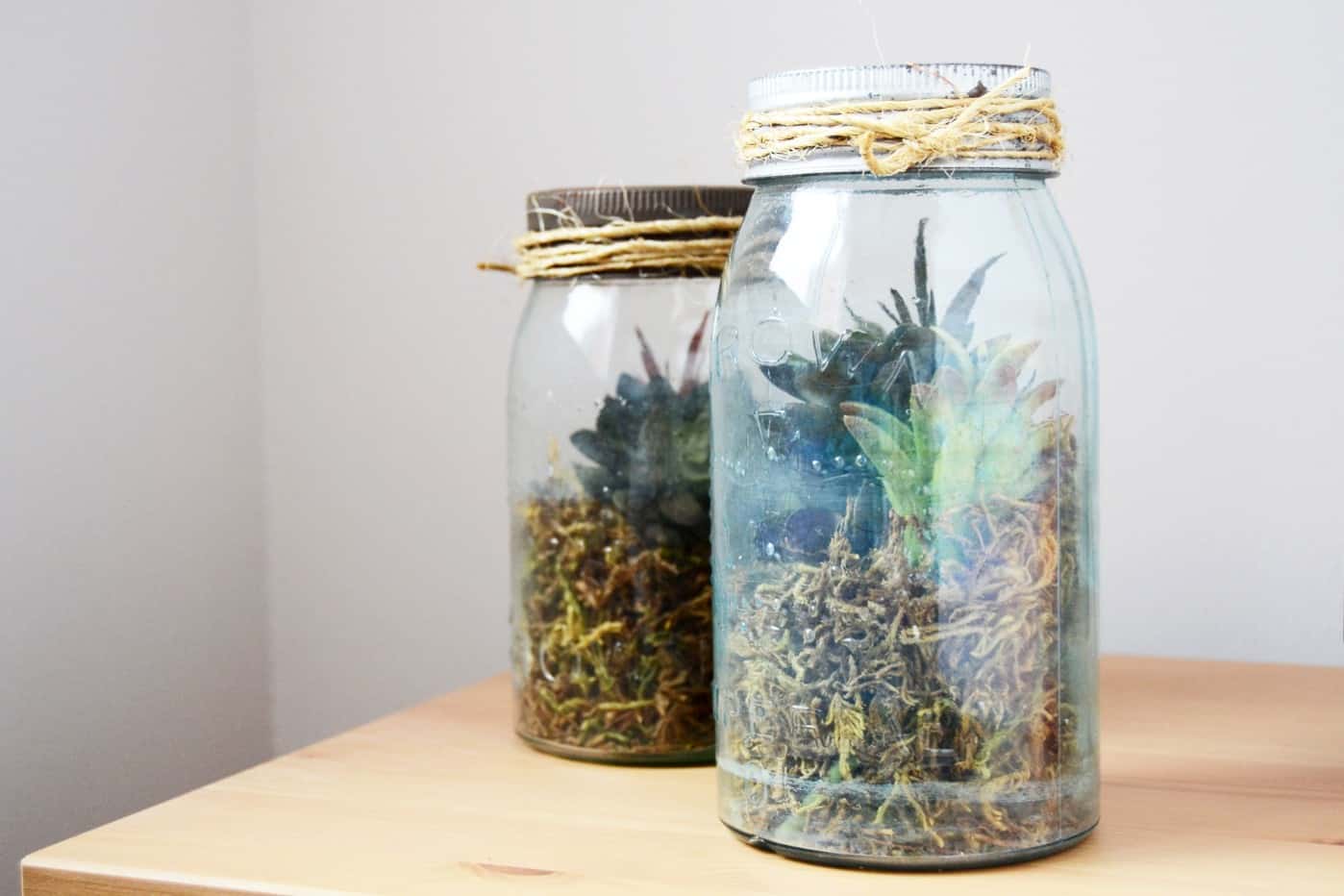 Vintage mason jar DIY terrarium