I love a cool DIY rug project! Check out these 20+ tutorials for awesome floor coverings that you can make yourself. These will definitely brighten up your home!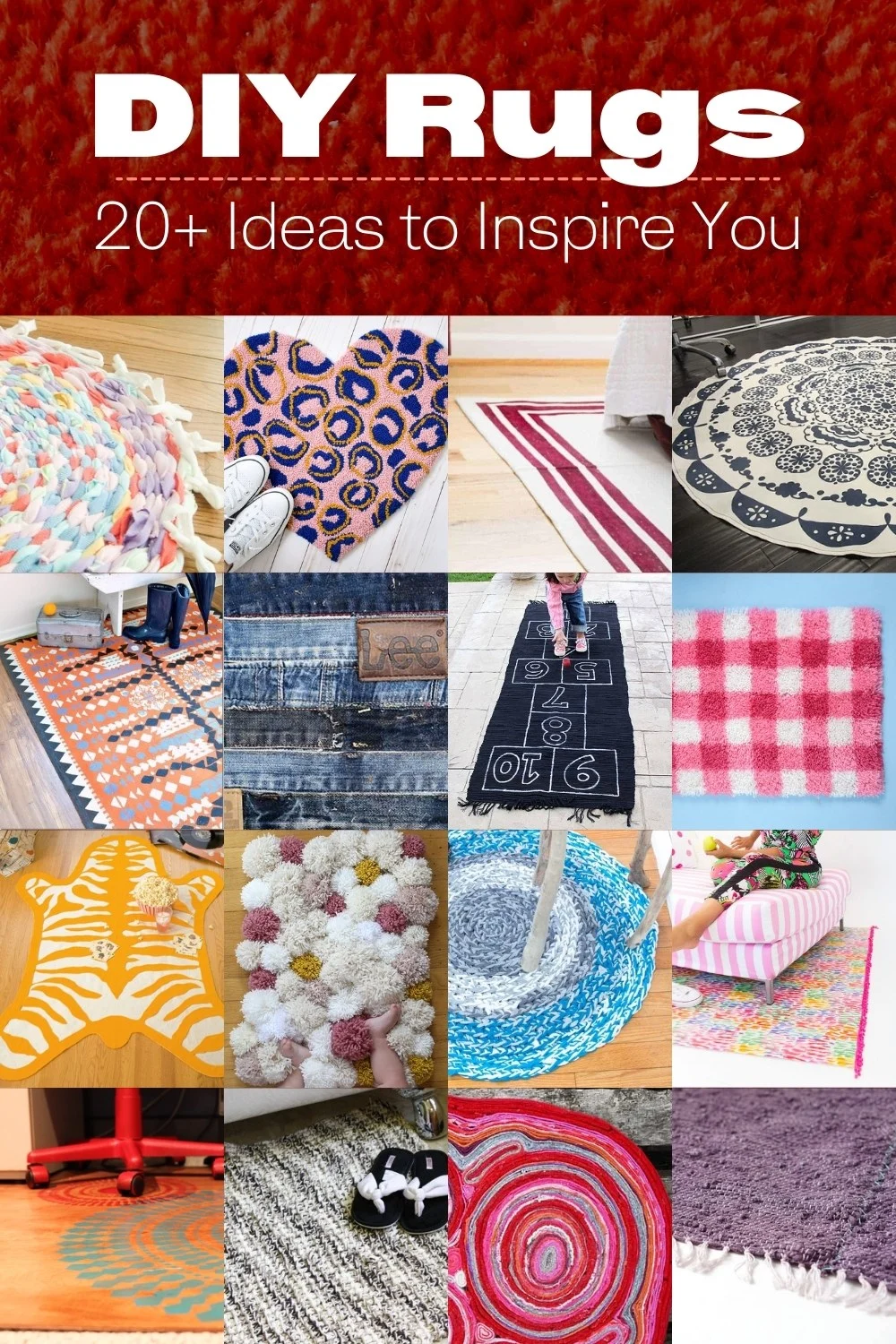 In trying to figure out what floor covering I wanted in my studio, I realized that I could make one myself! Funny, because I'm always making projects . . . but sometimes it escapes my mind that I can DIY it, especially when it comes to tackling a rug.
But it's much easier than I thought . . . at least that's the way these rug tutorials make it seem. And you know what? I do think I can do it myself! I'm really in love with the potholder rug for my studio, but I'm not sure quite yet. Still considering all the options.
I'm considering some of the other options for various parts of my home as well. If you want to make DIY rugs, scroll down to see 24 ideas I picked out!
DIY Rugs
Can't find the perfect rug for your home decor at the perfect price? Why not make your own? Here are over 20 DIY rugs to inspire you.
---
If you enjoyed these handmade floor coverings, I think you'll enjoy these other posts: