Clothespins are a cheap and easy-to-find DIY supply – so use them to make one of these 20 great clothespin crafts. Tons of fun ideas!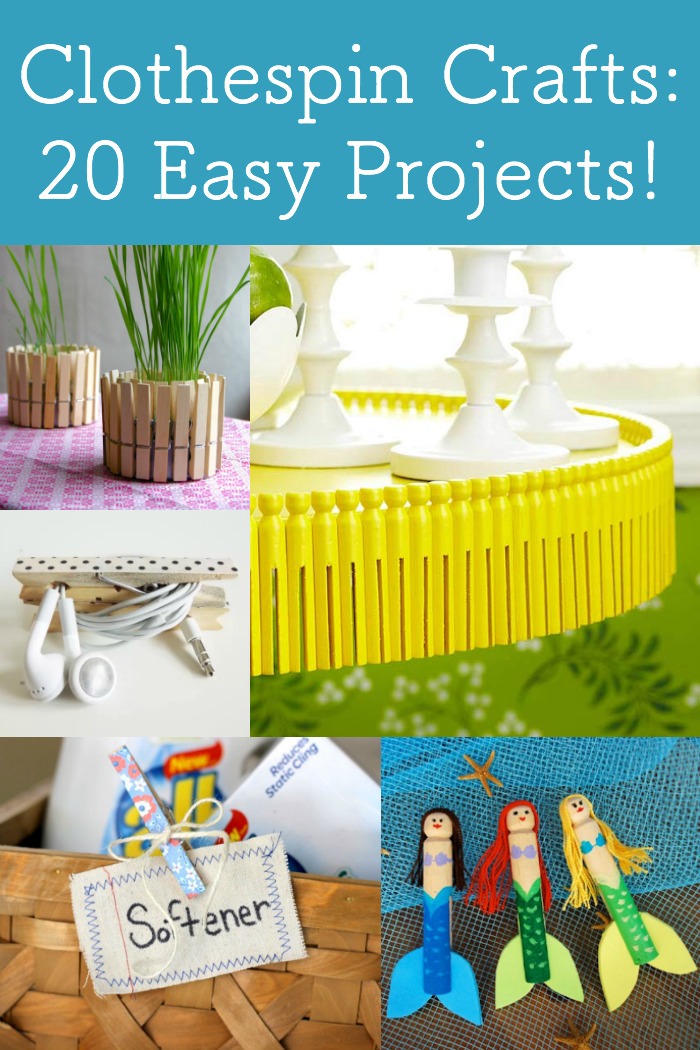 I never realized that clothespins were so readily available. Did you know that you can get them at Target – and even the grocery store? Yes, my Kroger has them! And the budget friendly wood ones, too.
In addition to their availability, the price is also right at about $3 – $5 for a . . . boatload. As far as I'm concerned, this makes them the perfect craft supply! But once you buy them, what do you do?
Well, here's a collection of 20 fun and easy clothespin crafts to get you started. You'll be surprised at how awesome clothespins can look! Just scroll down to see all of the ideas.
Clothespin Crafts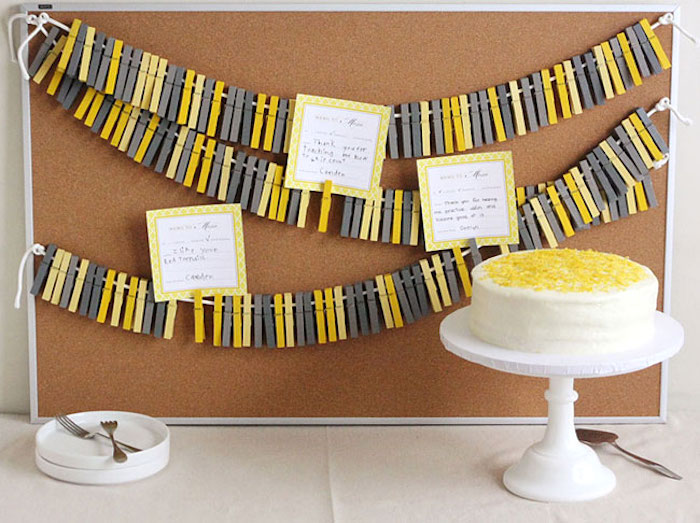 Make a party banner with clothespins using your favorite spray paint colors. Great home decor for kids' rooms and nurseries as well!
Clothespin backdrop at Chickabug Blog
Table Trimming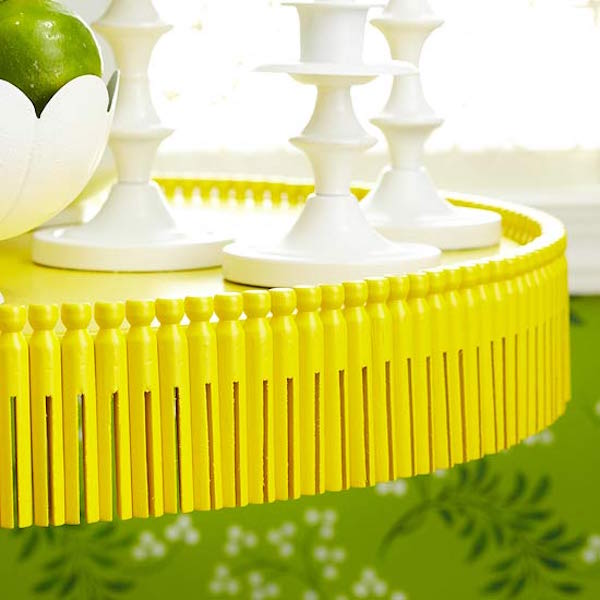 Embellish an accent table with decorative trim made from old-fashioned wooden clothespins.
Arrange them around the table edge, using a dab of wood glue and a pneumatic pin nailer to attach them (these cost about $100 to buy and $20 to rent for a half day). When dry, spray the table with primer and paint.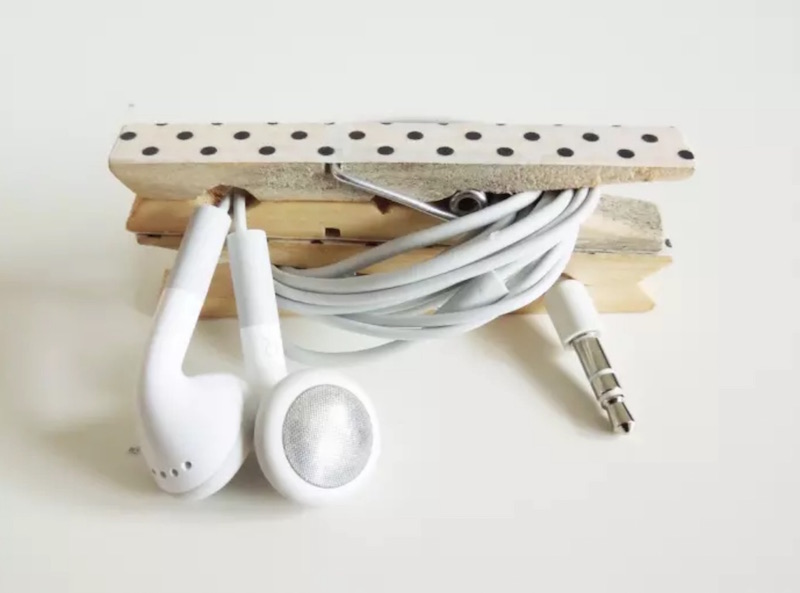 The most brilliant cord keeper ever, and you can make a few of them for nothing at all. This clothespin craft is a simple but effective system for headphone cables.
To make it you'll need two wooden clothes pegs, all-purpose glue, washi tape in colors or patterns of your choice, and your earbuds.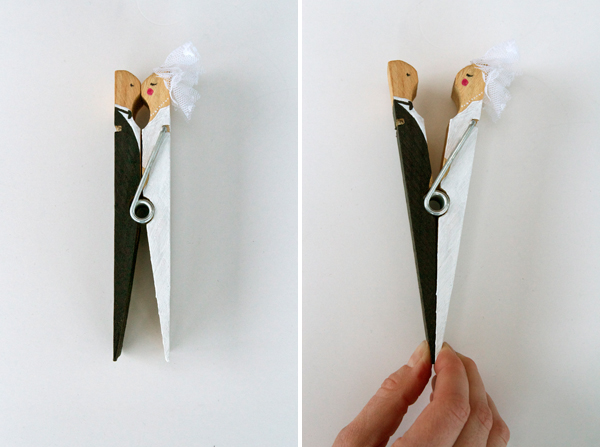 This clothespin cake topper of a kissing bride and groom is one of the cutest things ever! I recommend getting larger wood clothespins for a craft like this.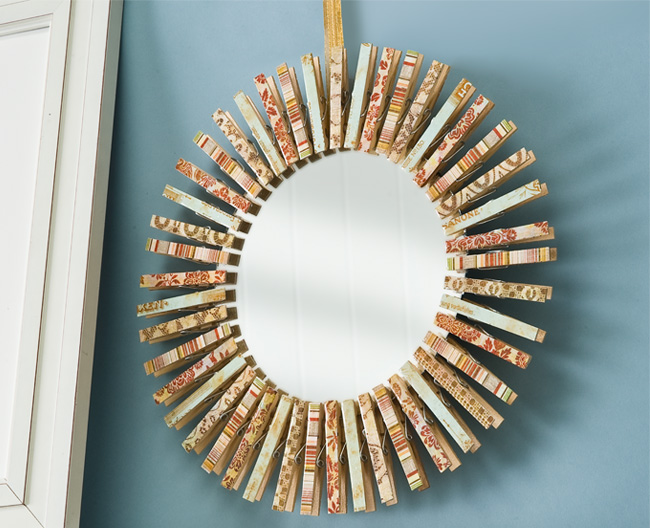 This will be one of the easiest decoupage crafts you'll ever do – learn how to make a clothespin wreath mirror using Mod Podge and your favorite papers.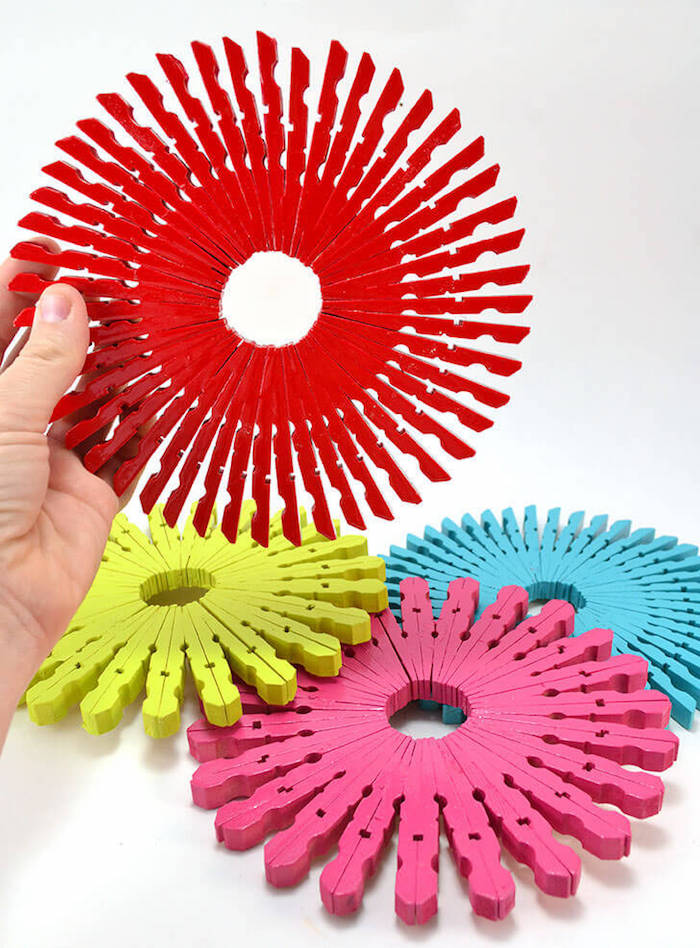 Turn regular clothespins into the coolest trivets ever! I love the bright colors . . . and am thinking this might be neat as wall art, too.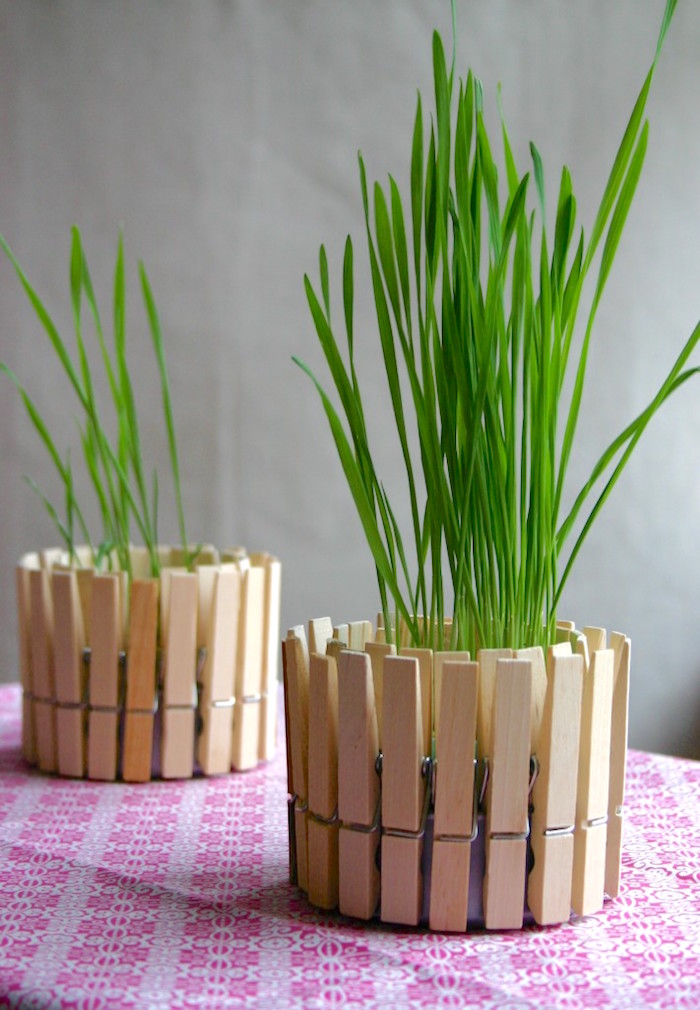 If you're looking for simple clothespin crafts, this is such a cute idea – so easy that even a kid could make it! Turn cans into planters using this method, or you can even make it a votive holder.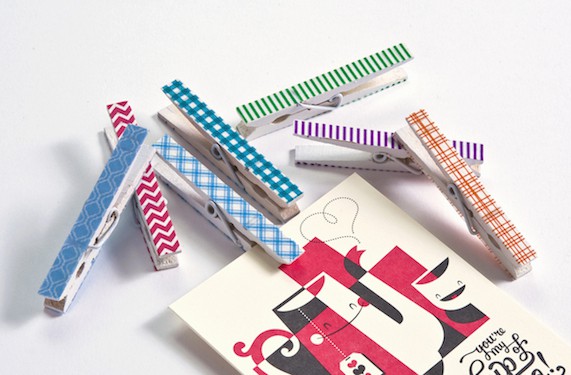 One of the easiest ways to decorate clothespins is using washi tape. These are perfect for use in the kitchen, office, or to top off gifts.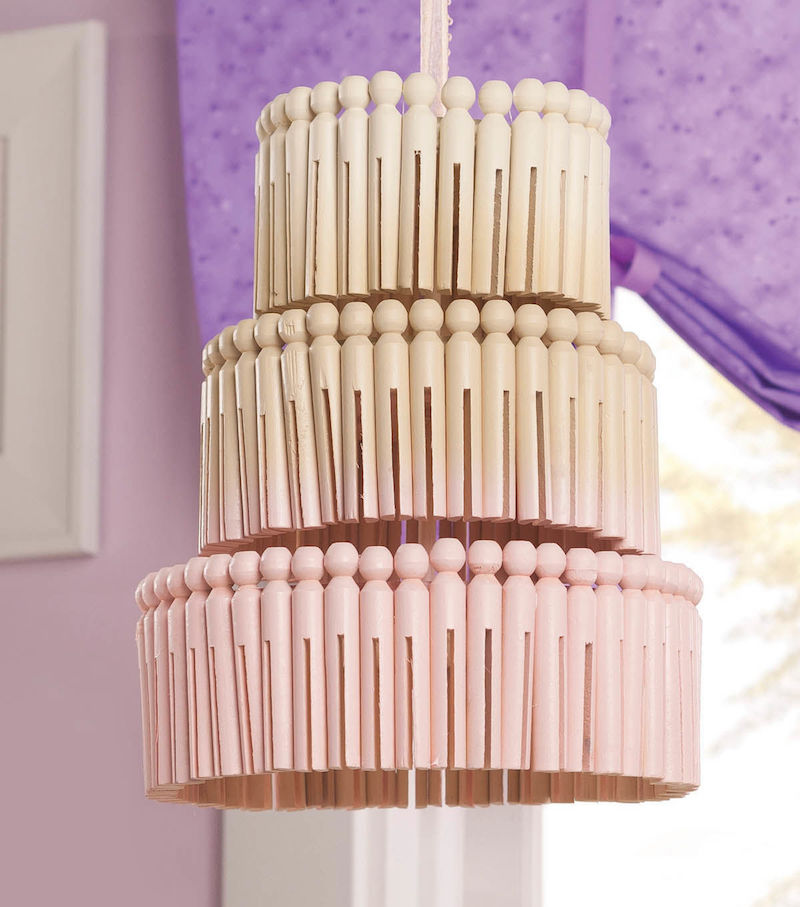 Getting your nursery ready for baby? Try this darling clothespin chandelier! I love the ombre effect!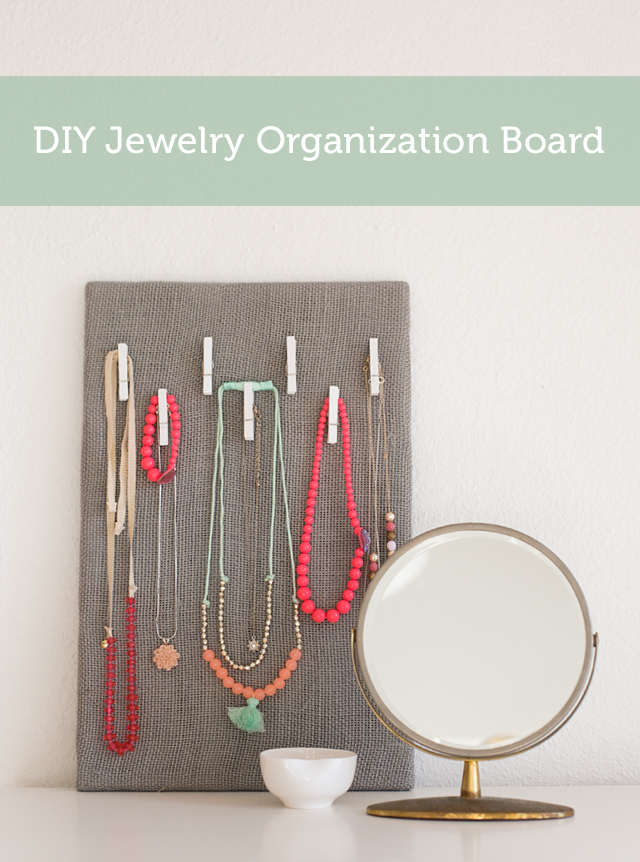 In addition to being helpful in managing any growing collections of personal accessories, this jewelry board is also extremely easy to make and the materials cost less than $15.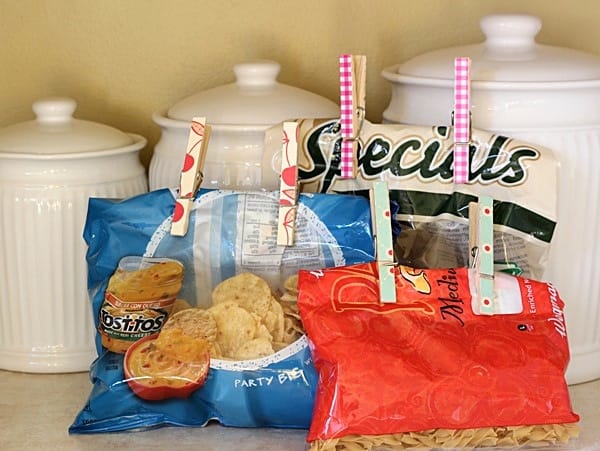 Learn how to turn clothespins into chip clips! This DIY project is SO easy that even a kid can do it. Budget friendly and customizable.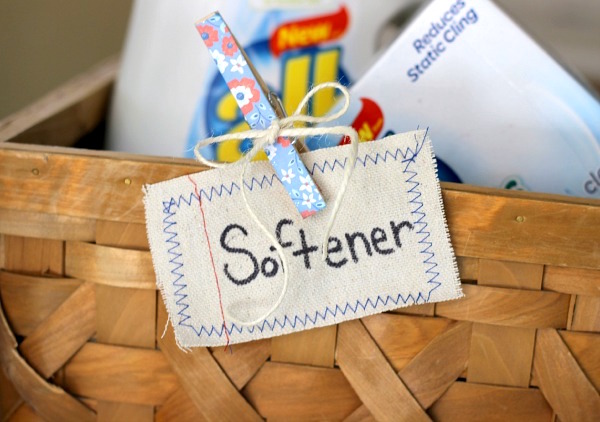 DIY drop cloth laundry room tags are a simple Spring organization project that you can most likely make with supplies you already have around your house like scrap pieces of canvas and clothespins.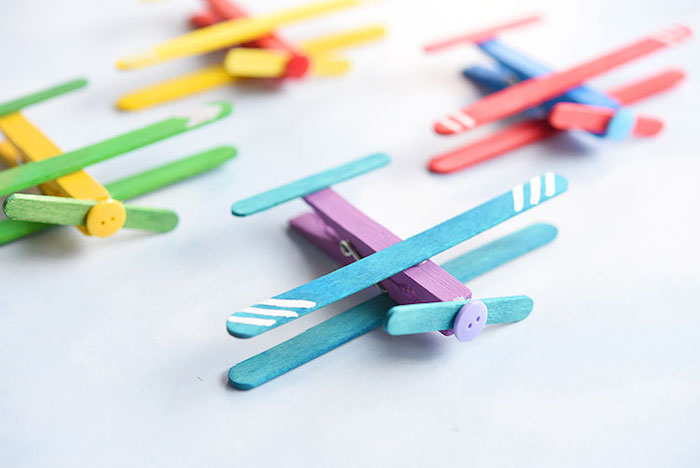 These clothespin airplanes are incredibly adorable! Kids will love making them, and I guarantee adults will have their fair share of fun as well.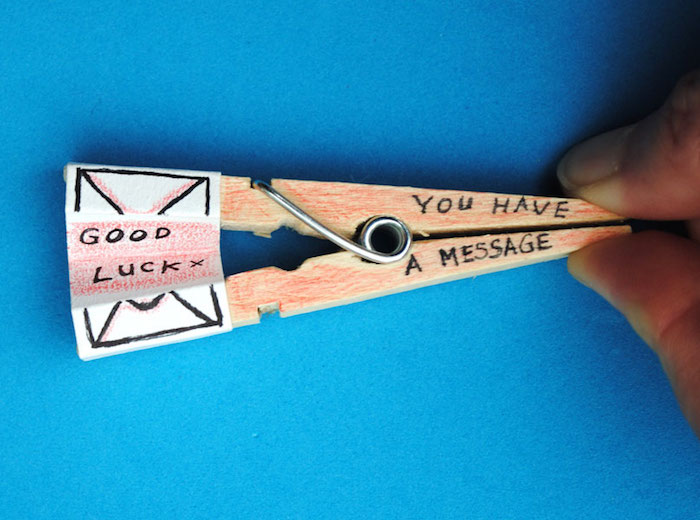 Such a cool way to give a sweet message to someone! I much prefer this over a text. You can do this as a kids' craft or add to gifts. Sweet for Valentine's Day too.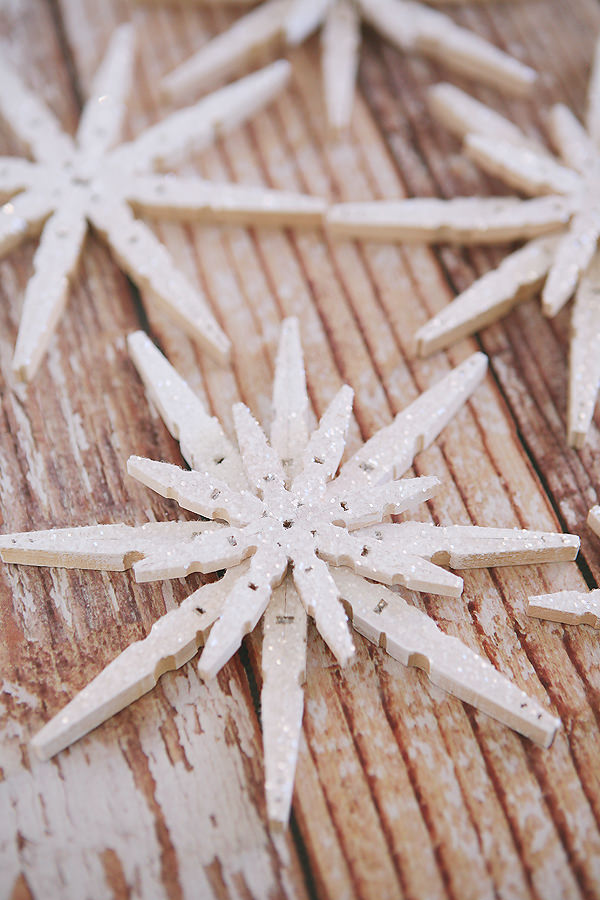 If you're looking for a way to make large, pretty snowflakes for home decor, these clothespin snowflakes are amazing! Add a bit of glitter to make them seasonally appropriate.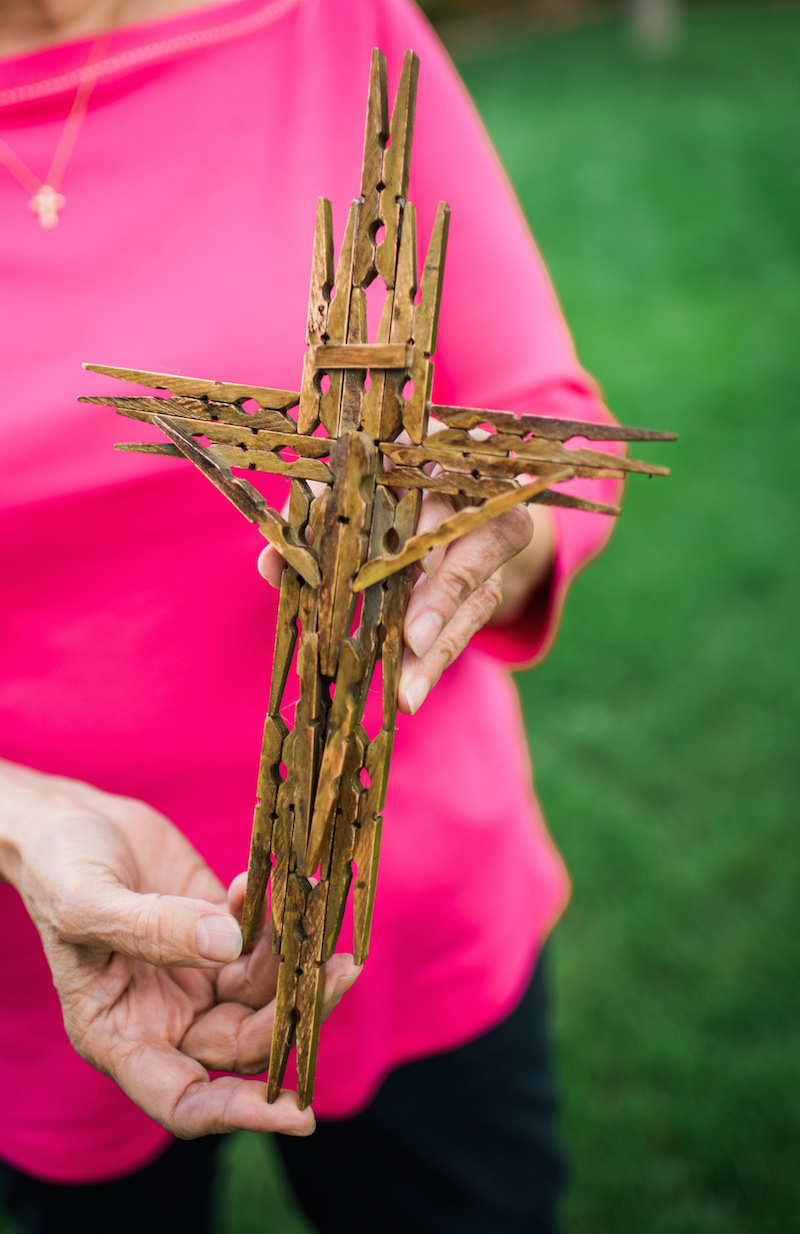 If you enjoy sacred or religious art, you might like this idea! This wooden clothespin cross looks really cool when it's finished; you can choose to add the body of Jesus or not.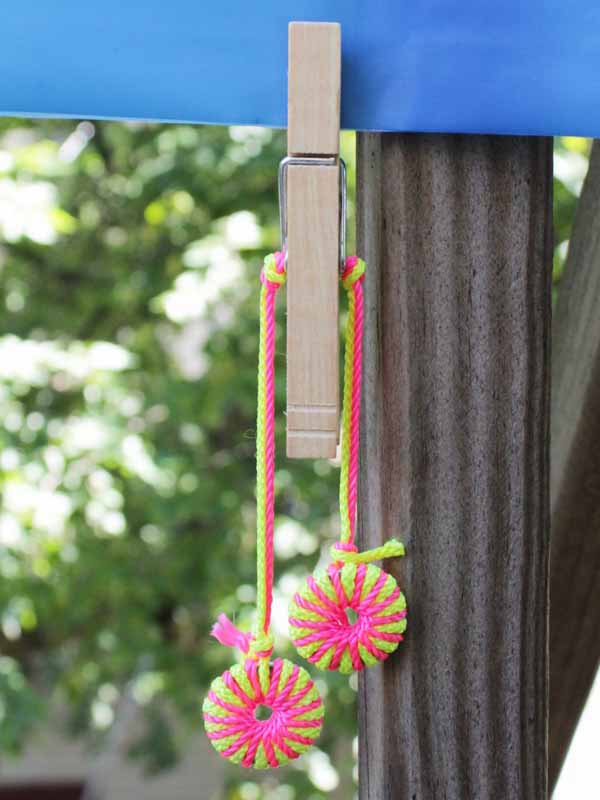 Use neon cords and washers along with your clothespins to make unique tablecloth weights! Heidi came up with this idea in only one hour, and I think it's pretty smart.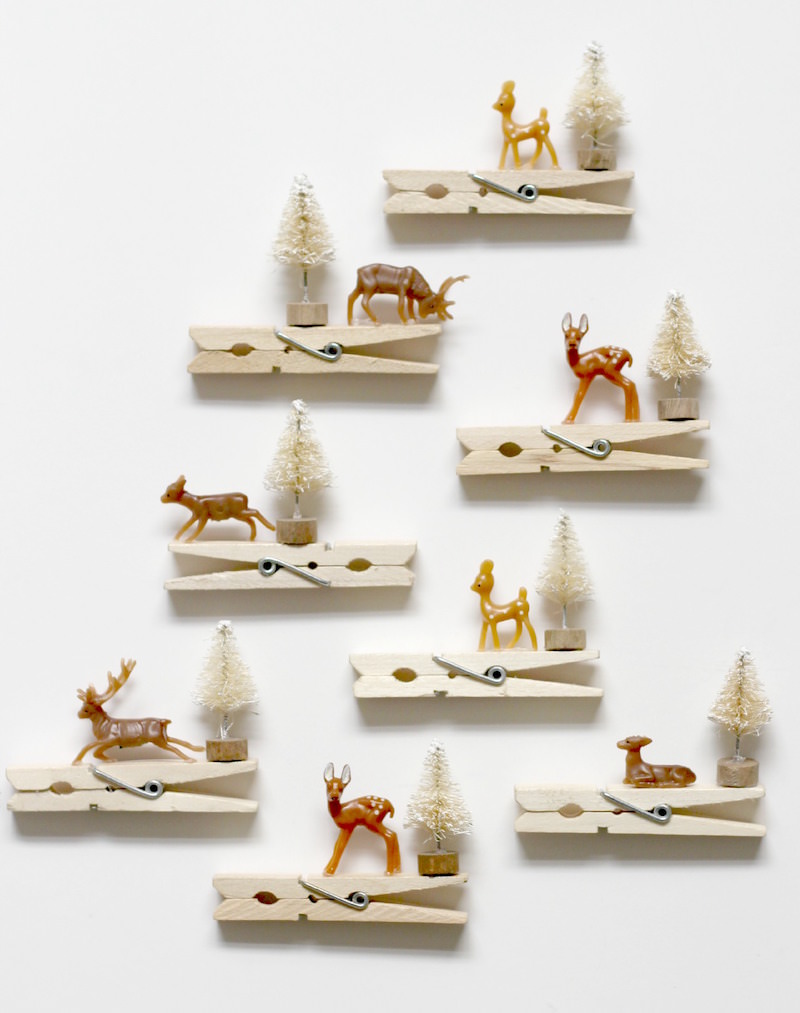 It's never to early to start on Christmas projects especially since these reindeer clothespin ornaments only take 15 minutes to make. Who can resist mini reindeer? You can use them as gift toppers too.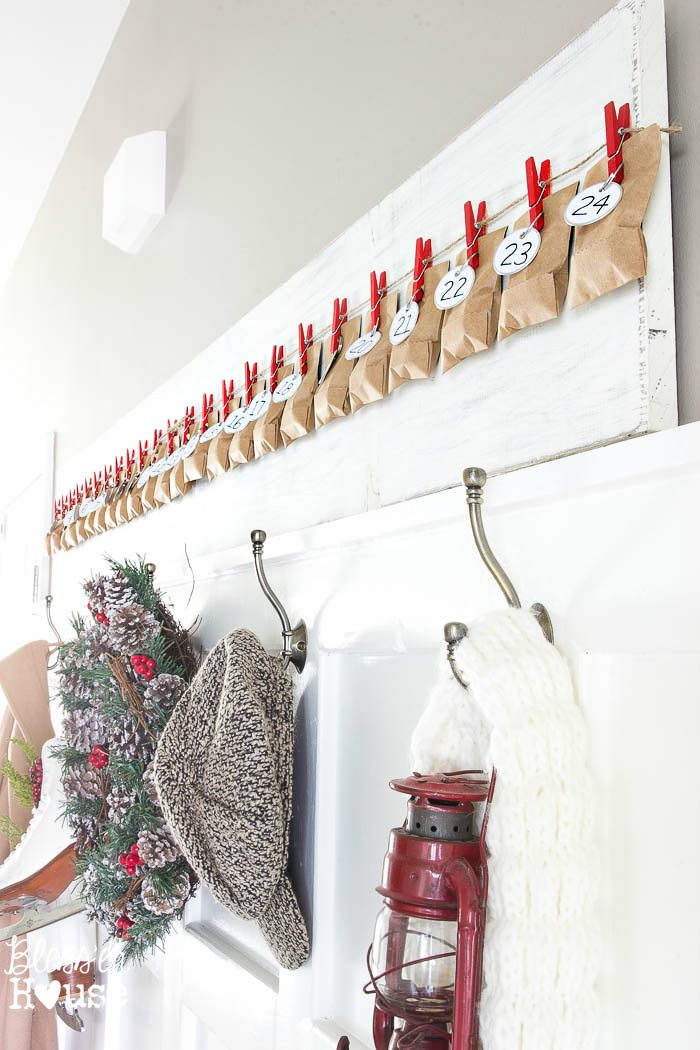 There's nothing like the magic of counting down to Christmas! After sharing the clothespin ornaments, I figured another holiday craft might be in order. I really love this cute DIY advent calendar!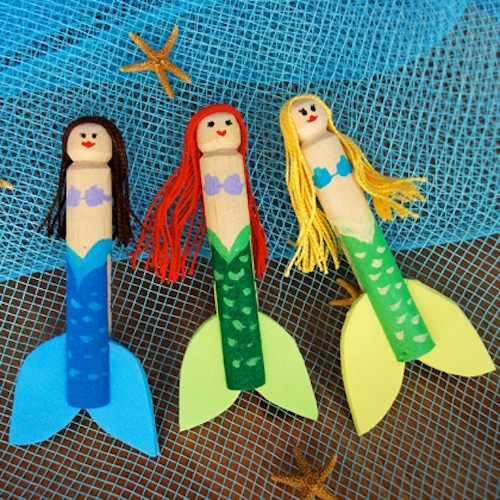 Little girls will flip for the chance to play with their favorite mermaid. Wooden clothespins are painted to look like Ariel and her mermaid friends (you can use various types of wooden pins too!). Give each mermaid a craft foam fin and lovely locks using embroidery floss.
---
Which of these clothespin crafts is your favorite? I'd love to hear in the comments! I'd also love for you to check out some of these other crafty roundups I think you might enjoy: