Are you a fan of mini desserts? Here are 40+ bite size desserts that are fun to make for parties, bake sales, baby showers, picnics, weddings, and those late night munchies.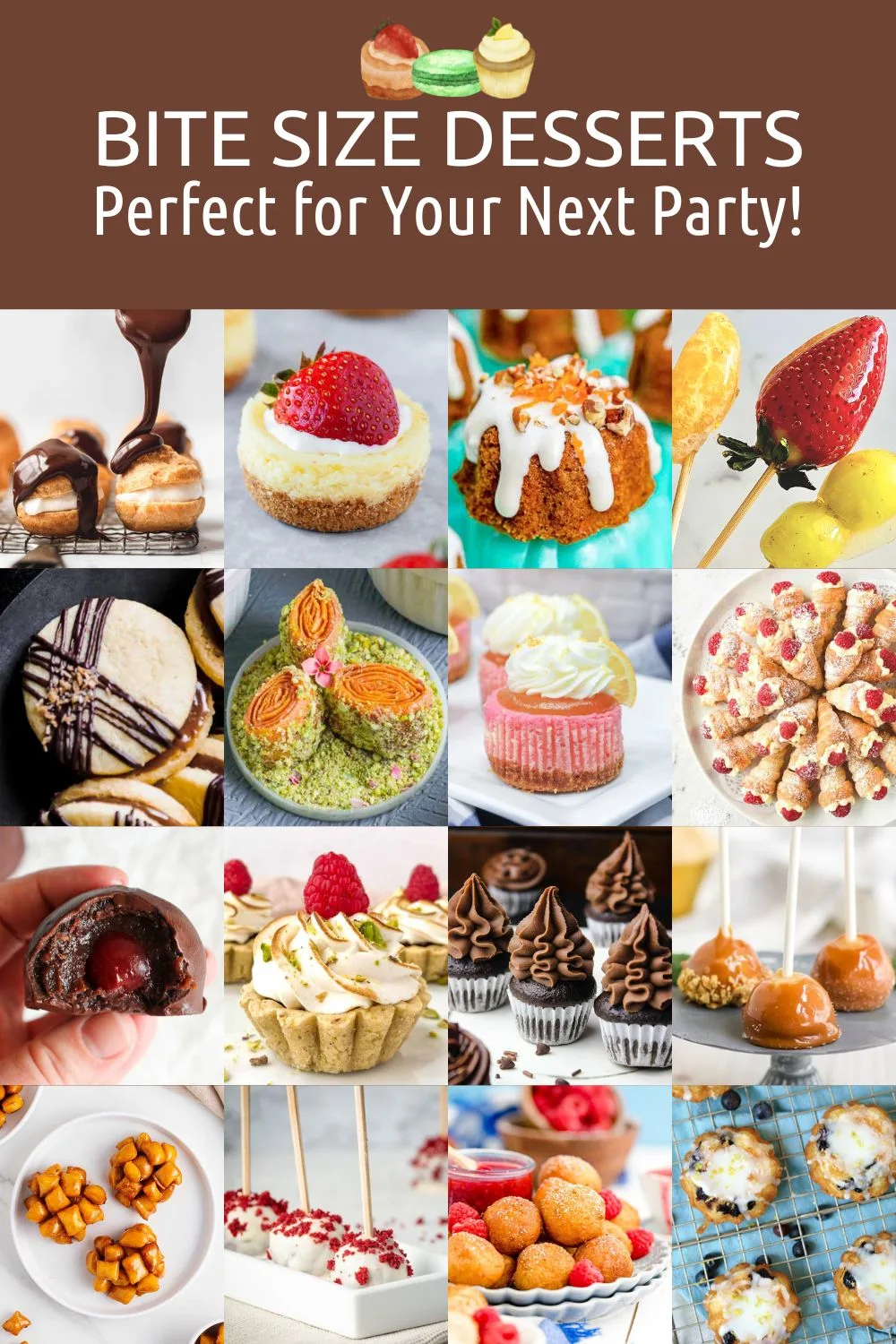 I have been thrilled to see that many restaurants are putting mini versions of their desserts on the menu. I am a huge fan of bite size desserts because they satisfy my sweet tooth without overindulging.
They are also great for when you have a bunch of people at your table. You can order all of the mini desserts and you get to try them all out!
Another place you can usually enjoy mini desserts is at a celebration. The next time you have a party, make sure to fill your dessert table with bite size options. They are easy to pick up and eat in one or two bites and everyone gets to enjoy more than one dessert.
When are mini desserts appropriate?
So far I've mentioned that you can find tiny desserts at restaurants and parties, but there are so many other times you may want to whip up some of these cuties. Personally, I like to have them around the house for those times when I get the munchies and my sweet tooth is aching.
You can also use them for gifts, bake sales, weddings, showers, picnics, potlucks, barbecues and even in cookie exchanges — people will enjoy the variety!
Note: one thing I love about making recipes this small is that a lot of them are quick or no-bake. Meaning, in less than 30 minutes you can be done. Just a nice bonus!
Anyhoo, I've gathered over 40 bite size dessert recipes you are going to love! Just scroll down and enjoy, then let me know what you try in the comments.
Bite Size Desserts
Are you a fan of mini desserts? Here are 40+ tiny desserts that are fun to make for gatherings, celebrations, holidays, or juse you want something small and sweet.
---
Did you like these bite size desserts? Then you will also enjoy these other popular ideas for mini sweets: