Use tags and twine from the craft store to make a pretty Valentine's Day garland in minutes! This method works for any holiday – no skills required.
While in the craft store the other day, I found a display of metal rimmed tags, and couldn't get over the different colors and sizes you could now find them in. Obviously, they're perfect for gift giving, but I couldn't help but be able to picture them as a fun Valentine's Day DIY garland!
DIY Valentine's Day Garland
Materials:
Metal-Rimmed Tags (easily found at any craft store)
Baker's Twine
Alphabet Stickers
Scissors
Step 1: Take your alphabet stickers, decide on the word you'd like to spell out, and place your stickers on your tags.
Step 2: Start attaching your tags to your twine. For a little more interest, I tied on my tags using a contrasting color of twine, but you can easily just string your tags on a single piece of twine (I tried it both ways to show you the difference).
When you're done, attach to a mantle, frame, or anywhere else you want a dose of Valentine's Day decor!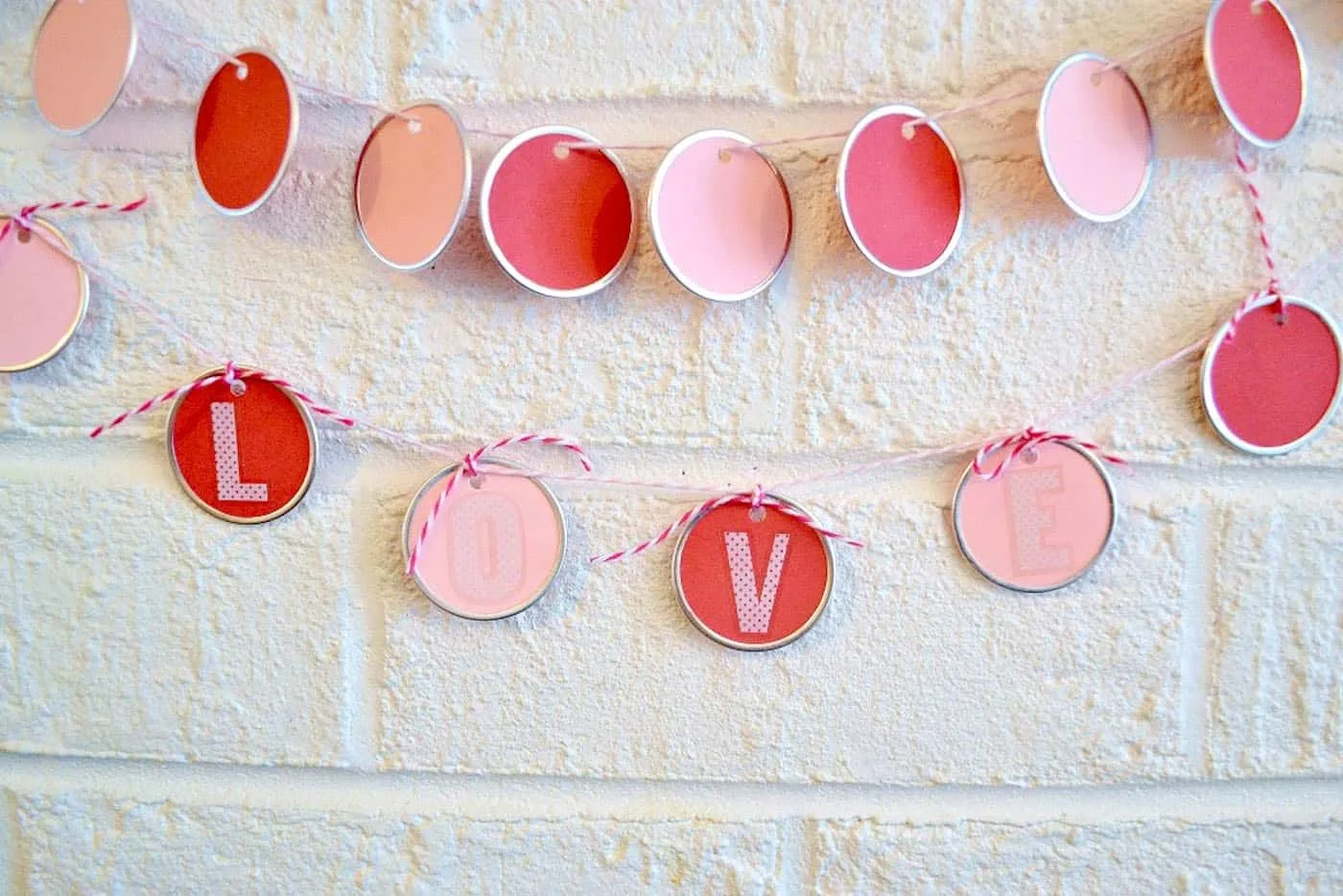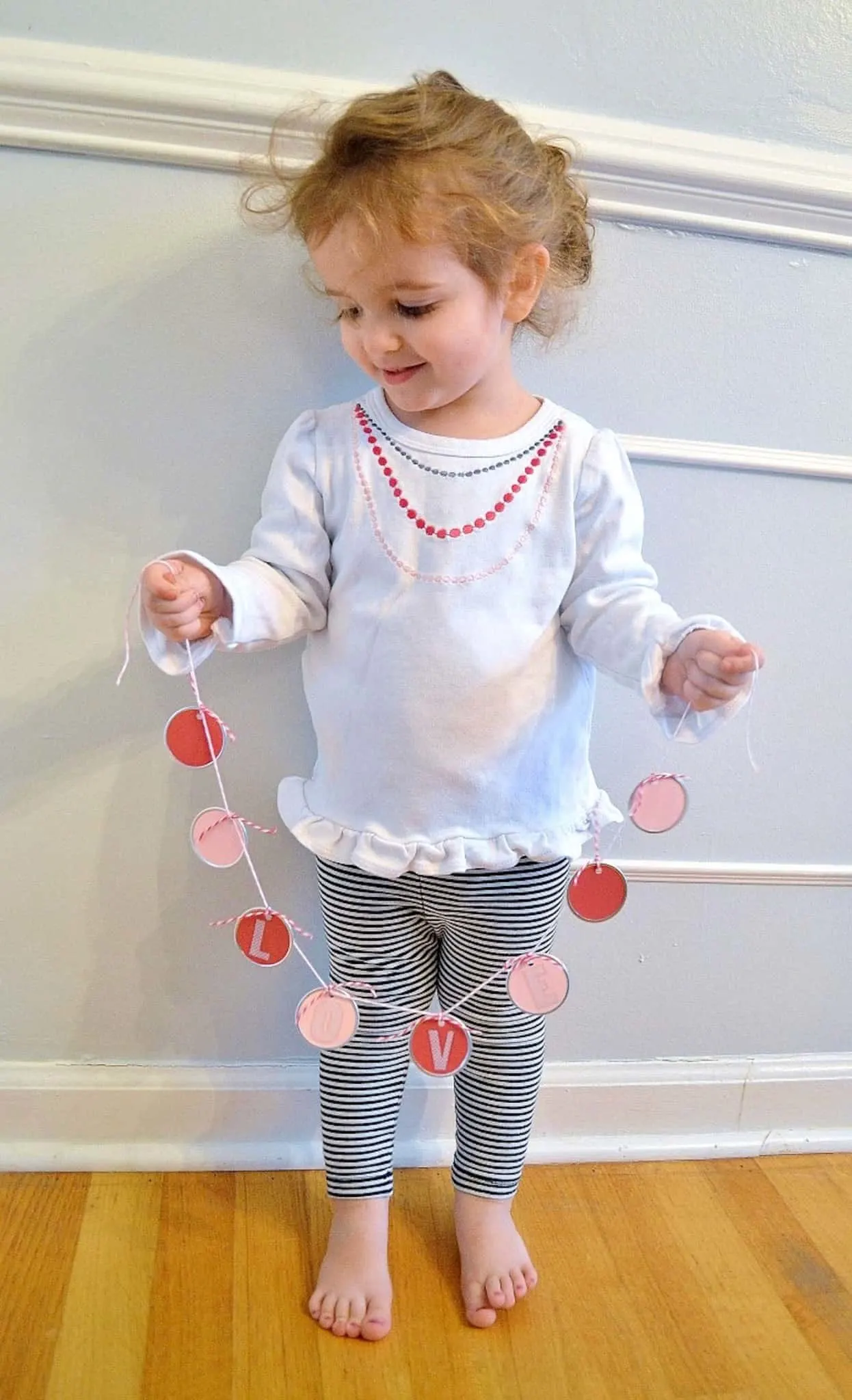 Thank you so much for letting me share my Valentine's Day garland with you today. You can find other inspiration in the links below. Have a lovely day!