If you love candy cane decorations, this Christmas vase is going to be right up your alley! It's SO easy to make and only takes a few supplies.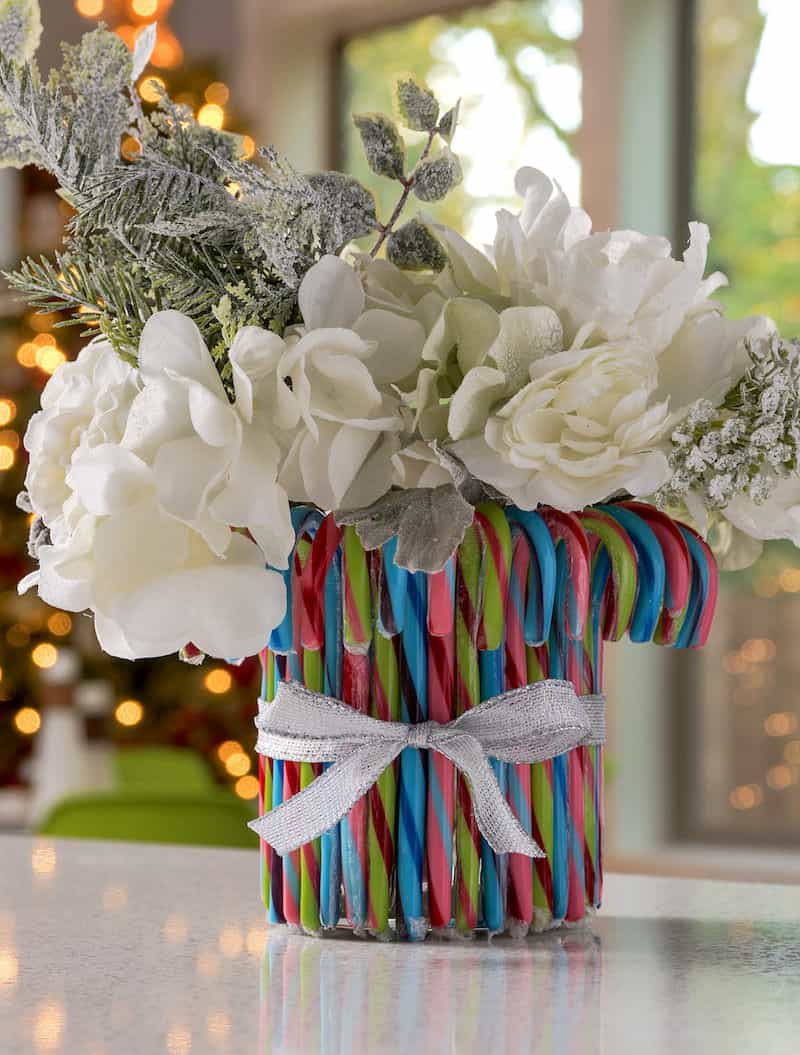 I've always been obsessed with candy canes. Those little shepherd hooks of sugar were always hanging on our Christmas tree!
In terms of decor I like any kind including peppermint, however to eat I like any flavor but peppermint. I know, I'm weird. I really prefer crafting with candy canes over eating them, and I love making candy cane decorations!
One of the easiest ways to make crafts with candy canes is to glue them to a surface. So we tried this fun idea from Dixie Crystals Kids in the Kitchen.
I grabbed one of those clear glasses vases from the dollar store and then some colorful candy canes. I really like the "Candyland" style Christmas decor with lots of bright colors, so these Jelly Belly candy canes fit the bill.
This candy cane decoration was really easy to make and kids will love to help. This is a project that is good for elementary age kids to help with since you'll be using a hot glue gun!
Candy Cane Christmas Decor
Gather These Supplies
Several boxes of candy canes (number needed depends on size of your vase; I used 3)
Clear, smooth round or square glass vase from the dollar store
Ribbon for decoration – enough to fit around the vase and tie into a bow
Directions:
With a hot glue gun, attach wrapped candy canes to your vase one-by-one.
Add ribbon around the center and tie into a bow.
Fill with your favorite flowers or ornaments.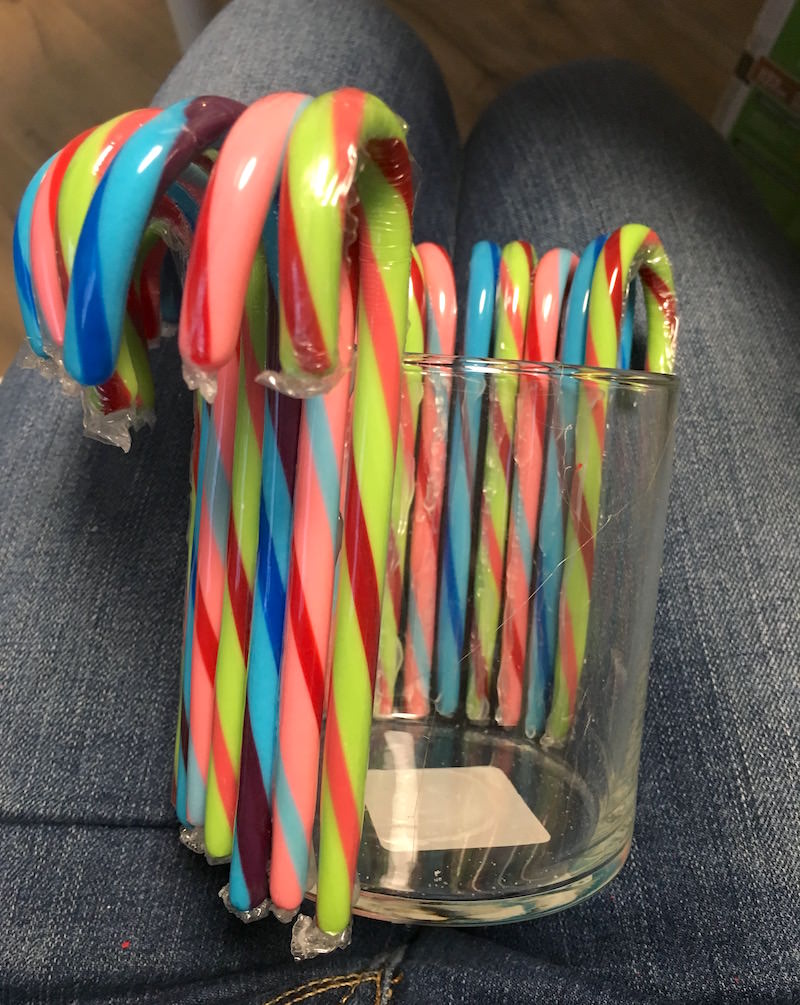 Note: Candy canes vary in size, even within the same box. Try to even them up either at the bottom or the top of the vase with a pair of scissors or a craft knife, but don't worry too much about getting everything perfect. The end-result looks great even if they aren't perfectly straight.
Tip: If your vase is taller than your candy canes, glue a ribbon the width of the extra space around the top or bottom.
Full Disclosure: Imperial Sugar provided me compensation in exchange for this post. I only feature products on this blog that I have tried and love. All opinions are 100% my own, and honest!