Four cookie cutters out of the dollar bins is quite a deal – use paper and glue to turn them into DIY cookie cutter ornaments. So easy!
I mentioned on my other blog Washi Tape Crafts that I had gone diving in the Target dollar bins recently. Well, glitter tape wasn't the only thing that I bought. A four-pack of plastic cookie cutters also caught my eye.
And not because I wanted to make cookies (although now that sounds delicious) – I bought them to make ornaments! And what makes that fantastic is that I already had everything else on hand, so the ornaments were only $.25 a piece for me.
This is a great kids craft or group Christmas craft . . . it's not hard and everyone can join in. Read on to see how I made these DIY cookie cutter ornaments.
(if you love handmade ornaments, check out these 20 DIY Christmas ornaments to make or these easy DIY Christmas ornaments for kids!)
DIY Cookie Cutter Ornaments
Gather These Supplies
Cookie cutters – mine were plastic, four for $1
Christmas scrapbook paper
Coordinating ribbon
Pencil
Drill or nail and hammer (something to create a hole)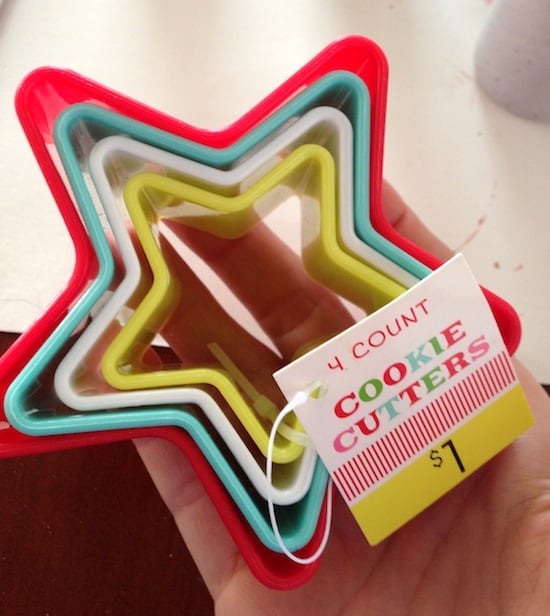 Here's my four pack of cookie cutters. No big surprise I couldn't resist, right?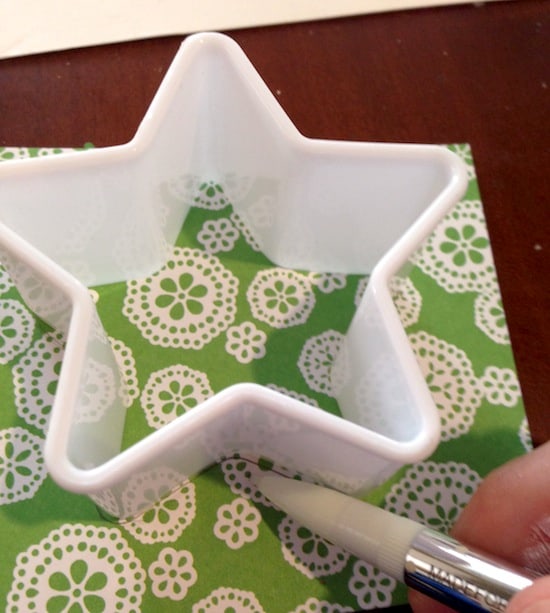 Trace each cookie cutter onto the back of the scrapbook paper of your choice. It can be Christmas themed but it doesn't have to be.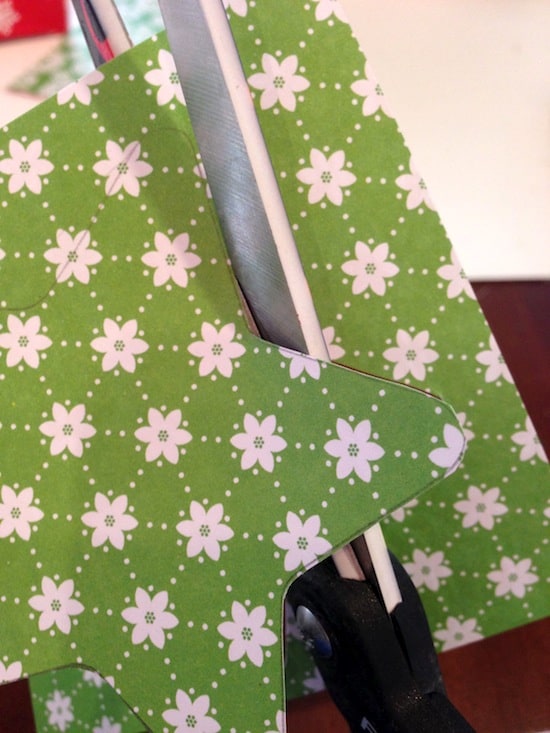 Cut out your shapes. I recommend going *slightly* inside the line.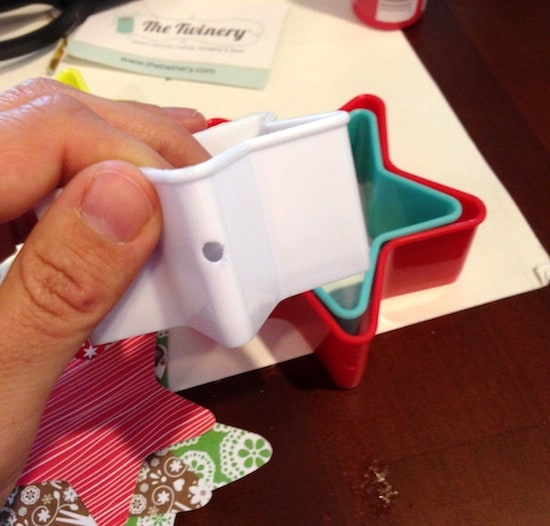 Next you are going to make sure that each of your shapes has a hole at the top. You can do this by drilling, but if you are good with a hammer and nail you can do it that way, too. Just please be careful! Plastic can break easily (so can fingers).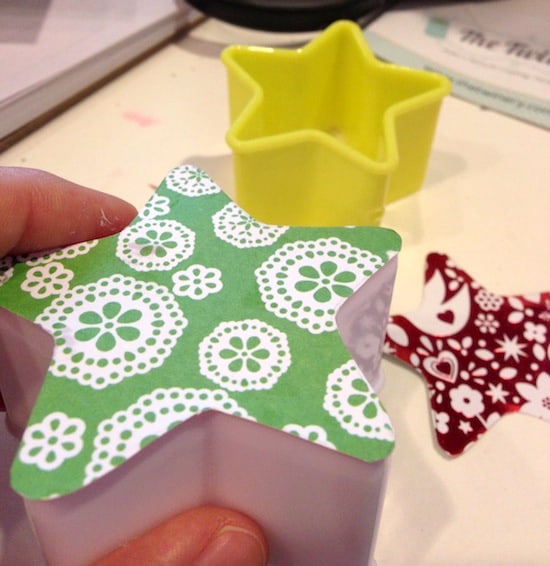 Add glue to the edge of the cookie cutter and press down onto the paper. Wipe away excess glue. Let it dry for several hours. If the paper goes over the edges of the cookie cutter, no big deal. You can trim it away later – or not.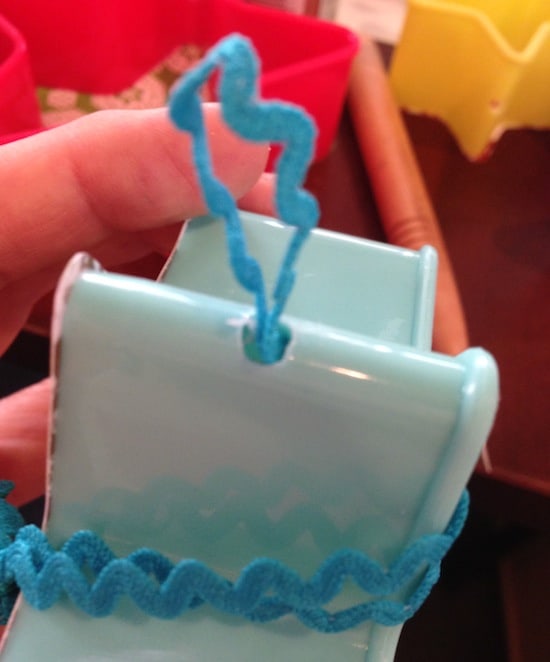 Pick your fancy ribbon (meaning, dig through your stash) and grab some. Tie a knot in one end and pull through the hole. I also put a dab of glue there as well. Let that dry before hanging them up.
What do you think about my DIY cookie cutter ornaments? Not too shabby for a last minute purchase and $.25 each, right? These were pretty fun to make. I've also now crafted with cookie cutters, which means my life is complete!
These metallic key Christmas ornaments were made from the dollar bin as well. Get the tutorial: