Make these colorful origami Christmas ornaments using bright and cheery paper! These are so easy, and teach children basic folding skills.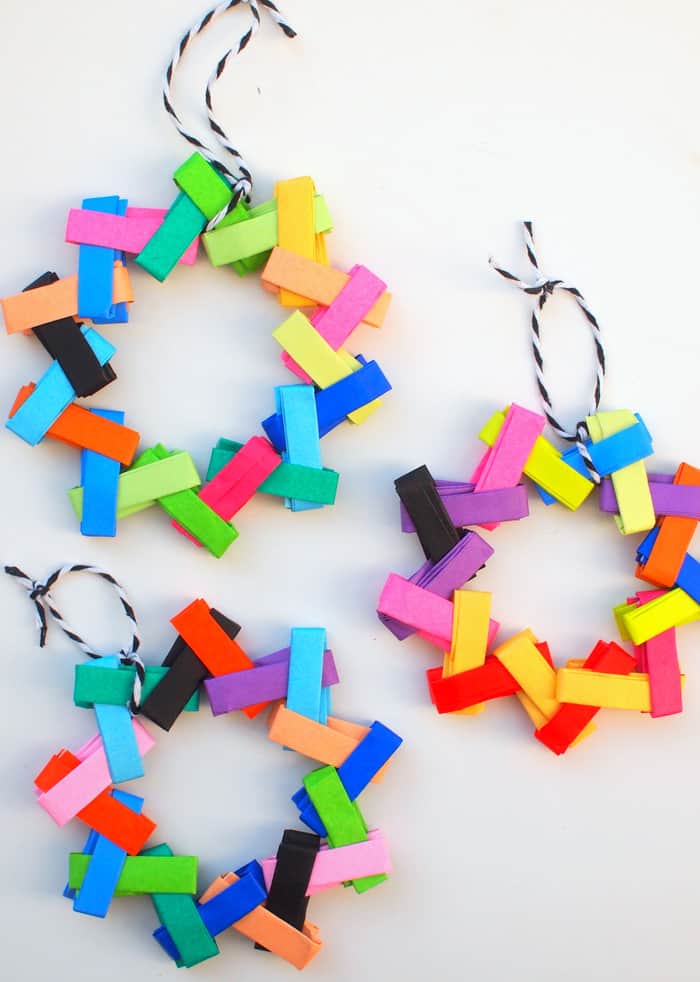 Looking for a fun way to decorate the tree this year? Why not try your hand at making this Origami Wrapper Chain Ornament? Hi! It's Leslie from Pink Stripey Socks. Today I'm sharing a new spin on gum wrapper chains.
Instead of candy wrappers, we're using origami paper to put a modern and colorful twist on this classic craft. So turn up the Christmas carols, grab a pack of Origami paper, and let's get making some unique origami Christmas ornaments!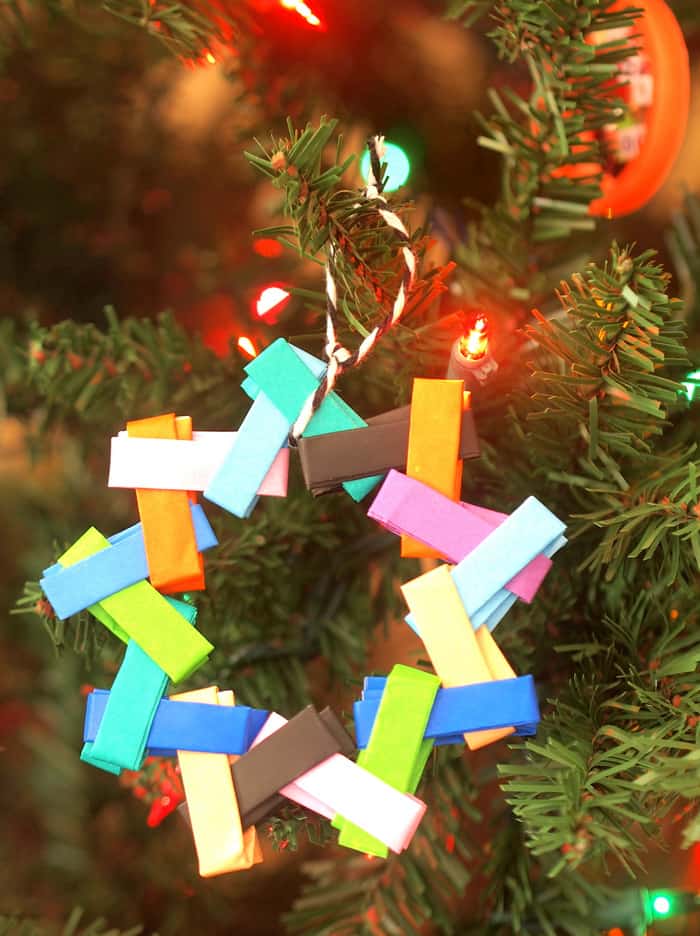 Origami Christmas Ornaments
Materials Needed:
Origami Paper in various colors
Scissors
String
Glue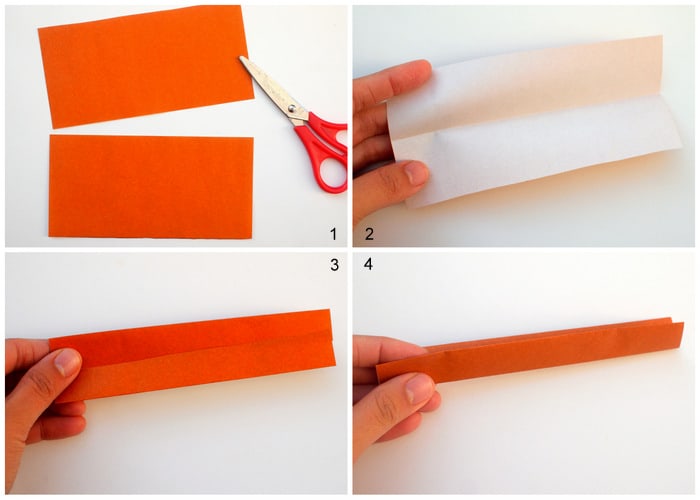 Step 1: Fold a sheet of origami paper in half. Cut it in half.
Step 2: Take one half sheet. Place it color side down. Fold it in half and open it up.
Step 3: Fold up both sides so that they touch in the middle (at the crease made in step 2.)
Step 4: Fold your sheet of paper in half (using the crease made in step 2.)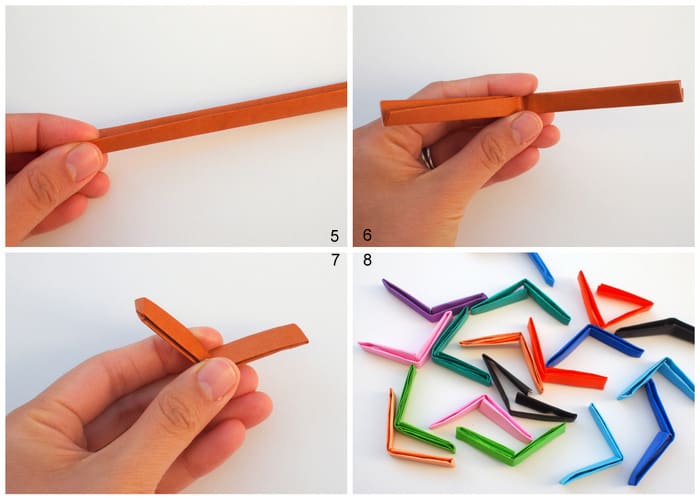 Step 5: Fold it in half again.
Step 6: Now fold your very thin paper in half again and open it up.
Step 7: Fold both left and right sides of the paper to meet in the middle (at the crease made in step 6)
Step 8: Repeat this several times. (My paper was 5.9" x5.9", so I made about 18 of these to create a full wreath. You may need more or fewer depending on your papers' size and your preference for ornament size.)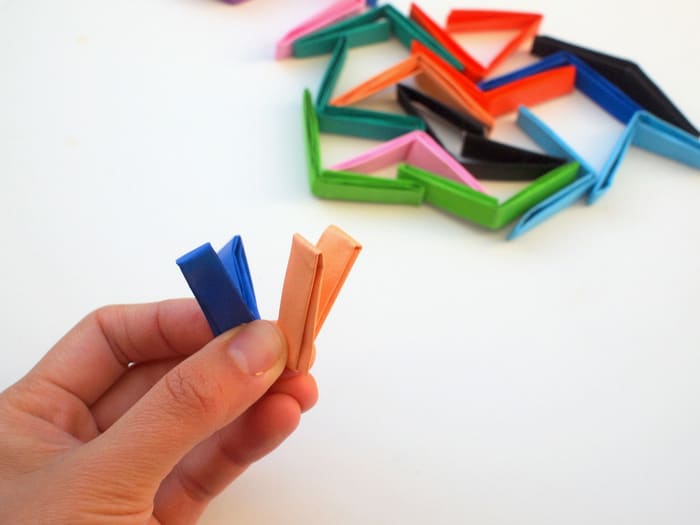 Step 9: Take two of your folded sheets. See how they resemble V's?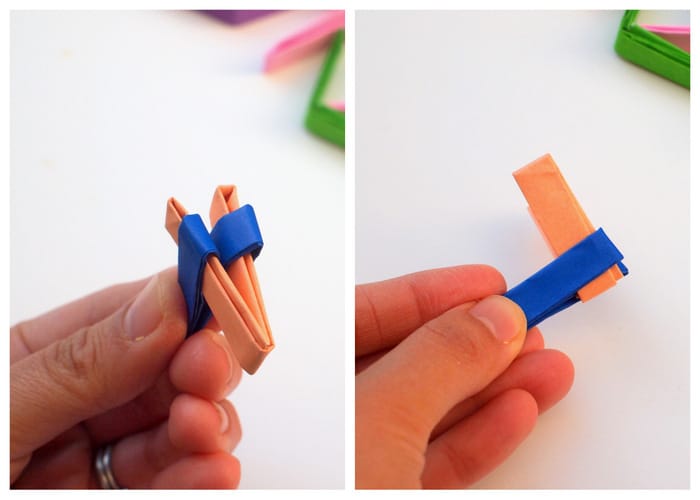 Step 10: Slide the top portion of one V into the top portion of another V. Then slide your folded paper through so that it catches. (The bottom portion of the peach V is inside the top portion of the blue V.)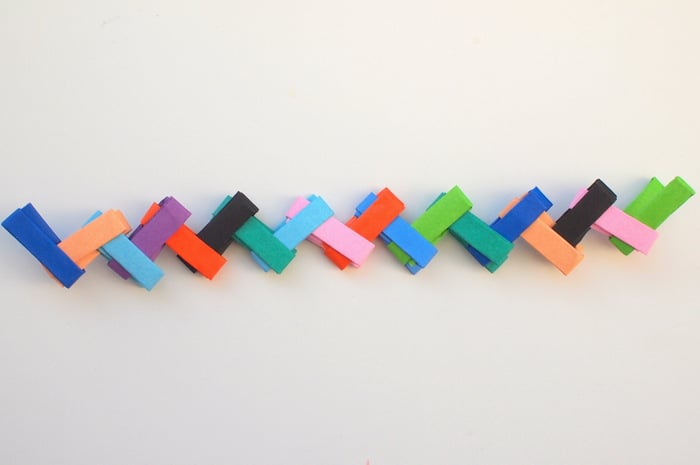 Step 11: Keep sticking the V's together in the same way as step 10. They should alternate and look like this chain.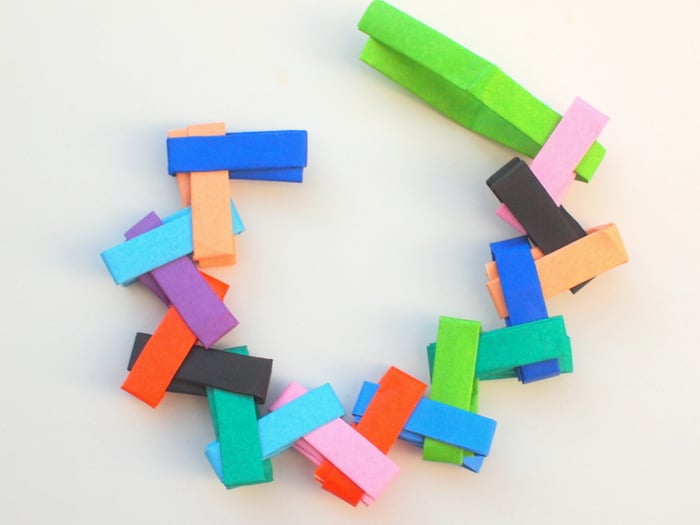 Step 12: When you have enough Vs to complete a wreath, pull out the folded arms of your last V.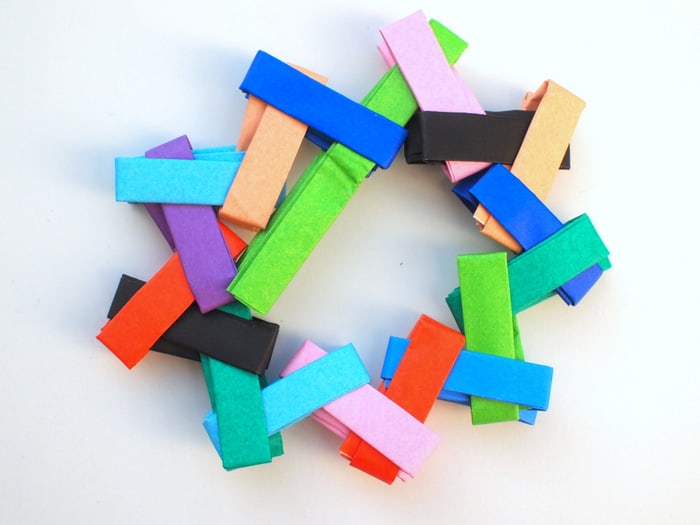 Step 13: Stick the two unfolded portions through your first V. (The green one is stuck through the blue one.)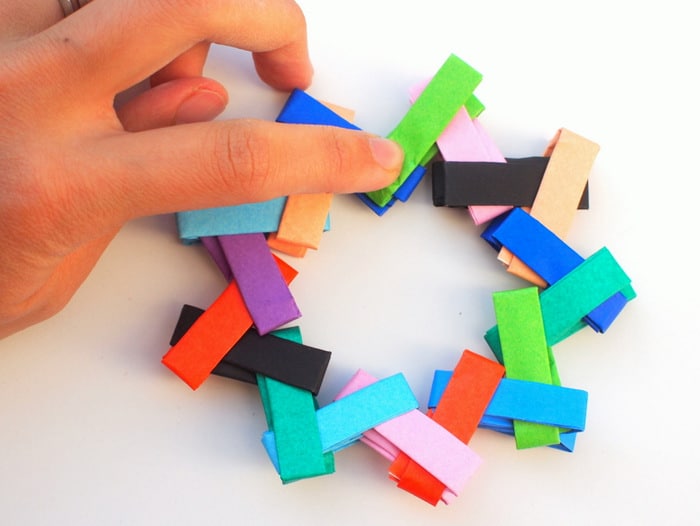 Step 14: Now fold up your two unfolded arms.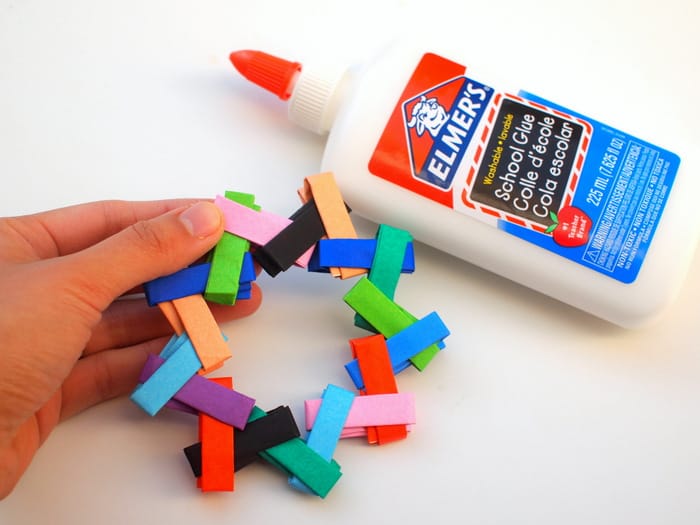 Step 15: Stick them under a previous V and glue them to secure them in place. (The green bits are now under the pink V.)
Step 16: Tie on a string and you're done!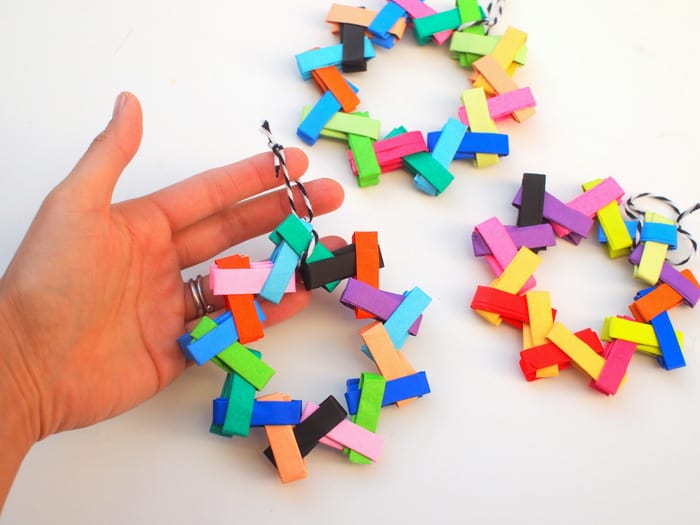 Hope you have a fun time whipping up these colorful origami Christmas ornaments with family or friends!
Visit my blog Pink Stripey Socks for more fun Christmas Crafts. Or, you can find more inspiration on my Facebook, Instagram, and Pinterest accounts too. Happy making, friends!
For more holiday crafts that littles can do, visit these easy DIY Christmas ornaments for kids!