Add a little vintage holiday flair to your decorating with this easy DIY Christmas banner – all you need are a few simple supplies!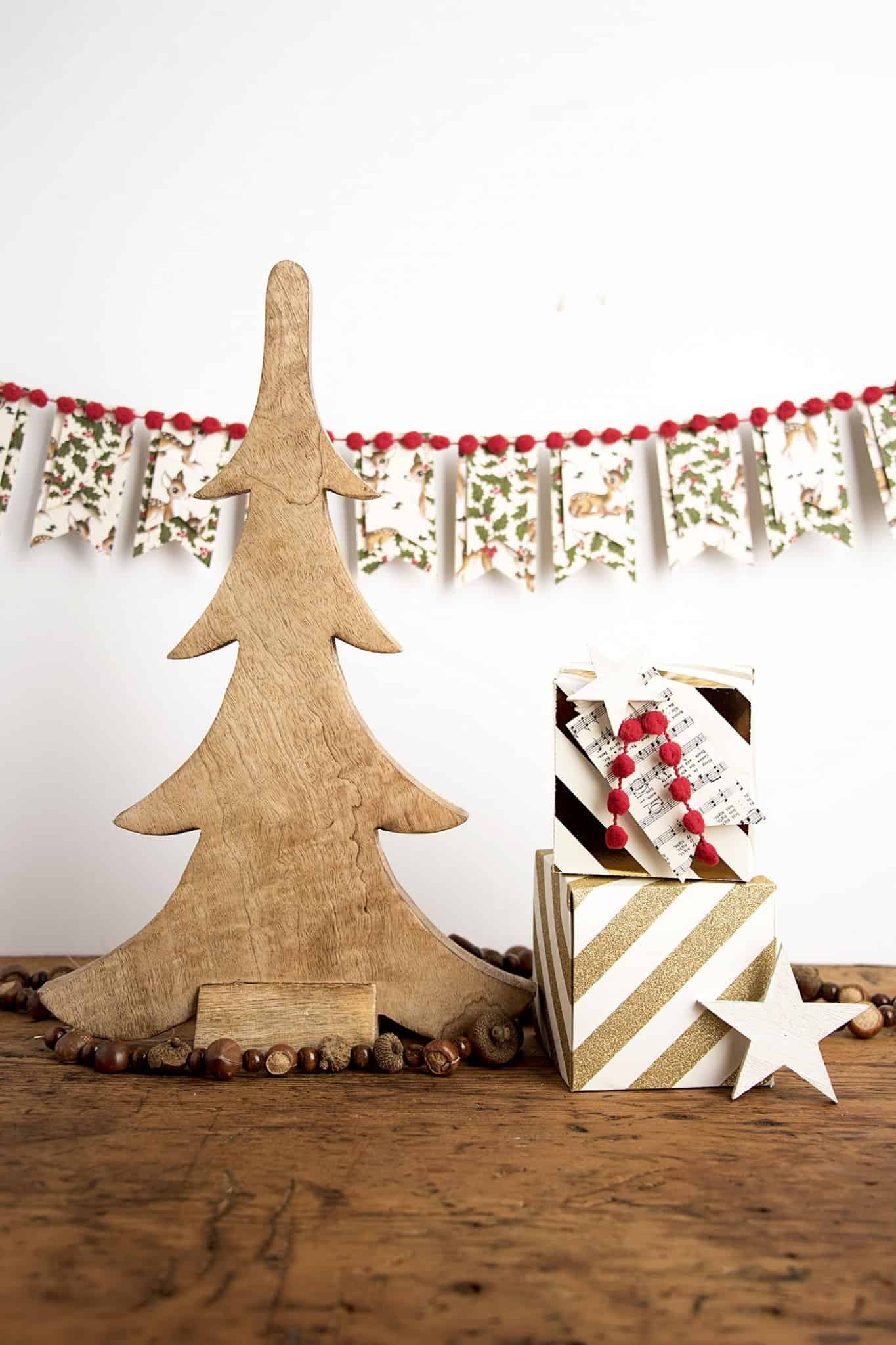 I don't know about you, but every time I walk in any store right now, I get so excited for Christmas! The stores seem to be in full gear, so why not us too, right??
I have been working on some new Christmas decor for my house, and I just had to share this little holiday deer Christmas banner I made for my mantle. I just LOVE how it turned out!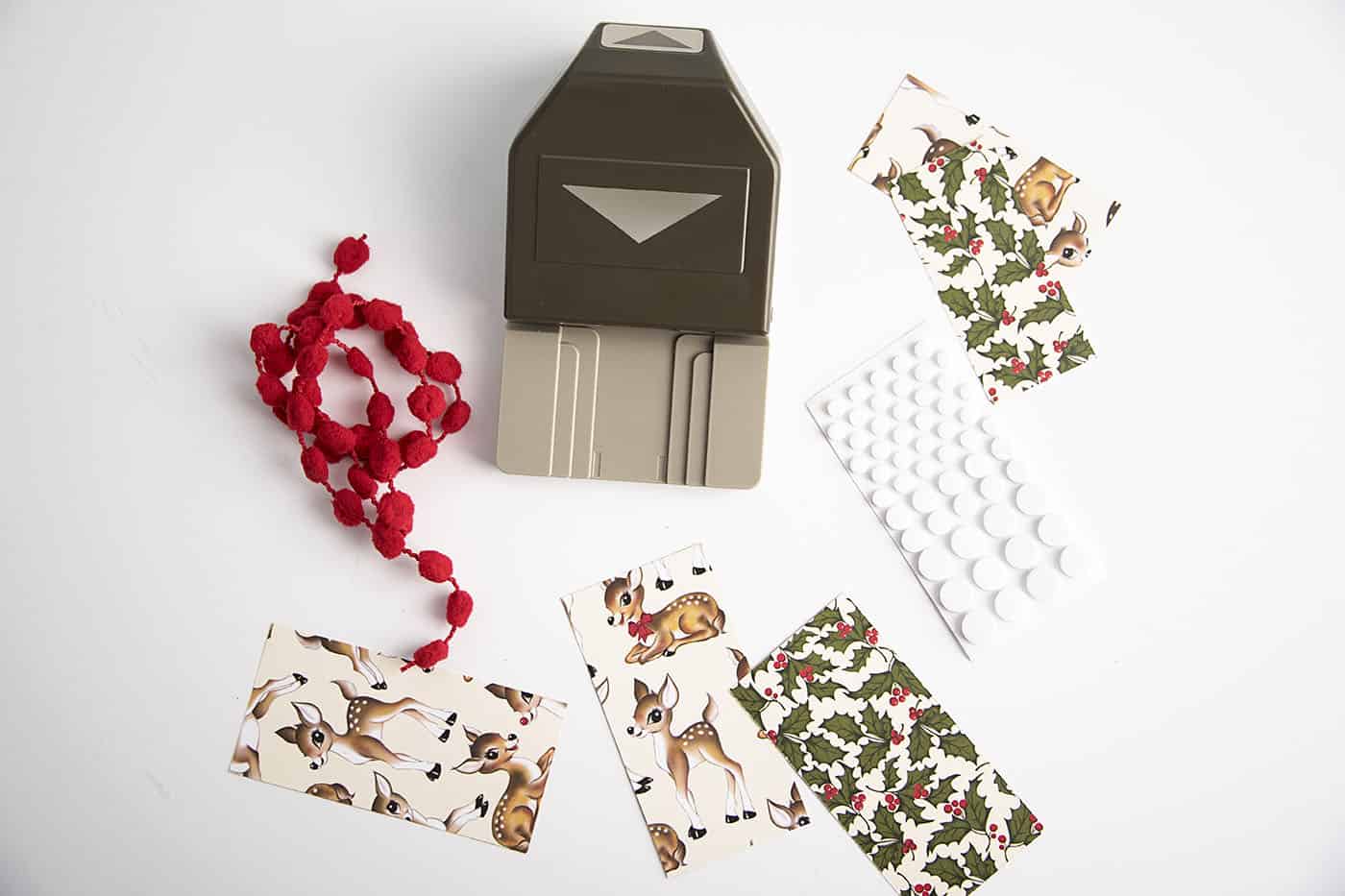 You can easily make this Christmas banner with just a few supplies too. All you need is paper, a glue gun, ribbon, adhesive pop-dots, and a banner punch. If you don't have a banner punch, scissors totally work too!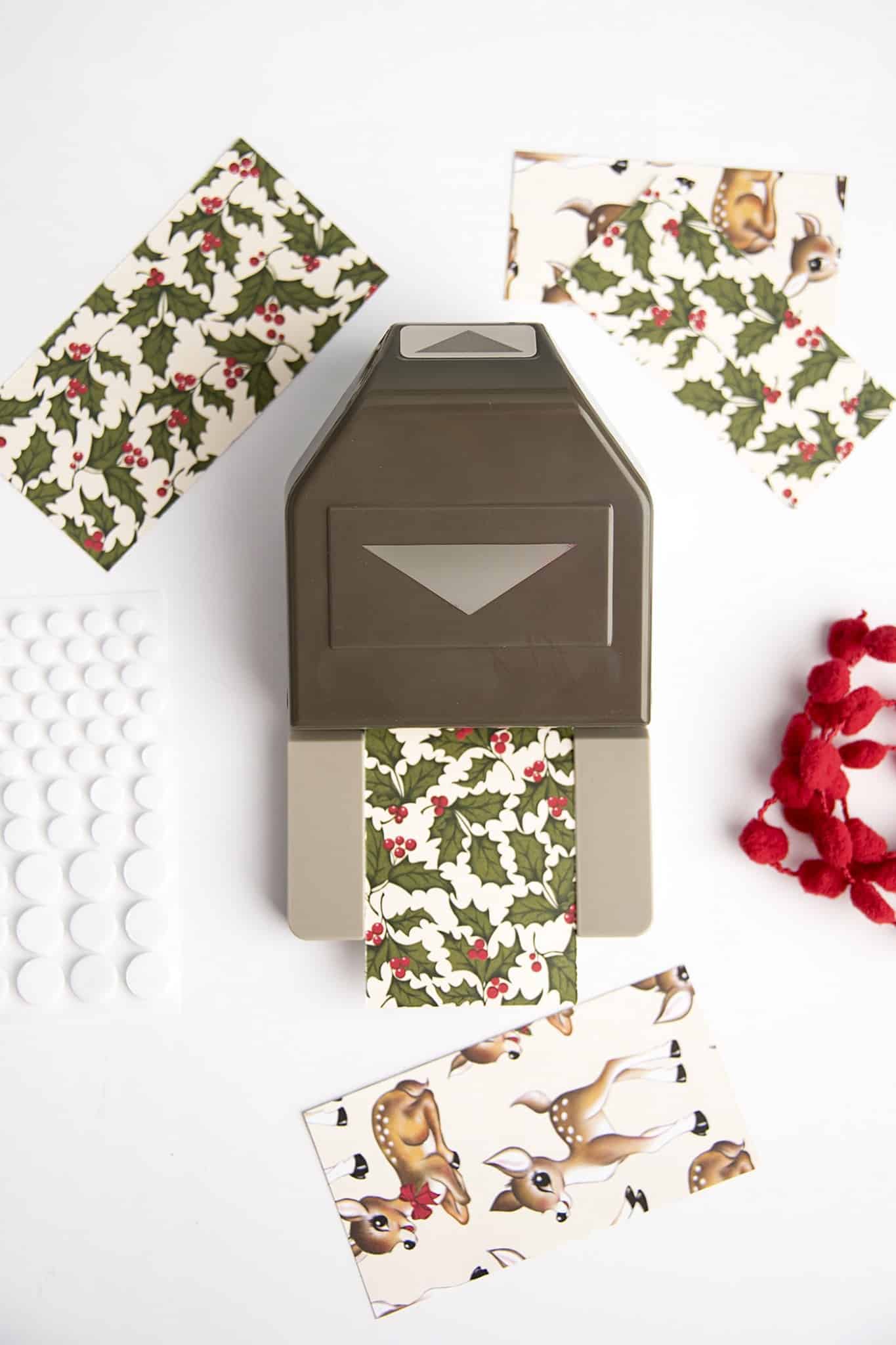 DIY Christmas Banner
To get started, trim two pieces of paper for each pennant. I like to use Christmas paper that coordinates on the front and back, so that I can just flip it back and forth for each banner piece. Each pennant needs a 2″ x 4″ piece, and a 1.5″ x 3.5″ piece. This will allow you to layer them perfectly!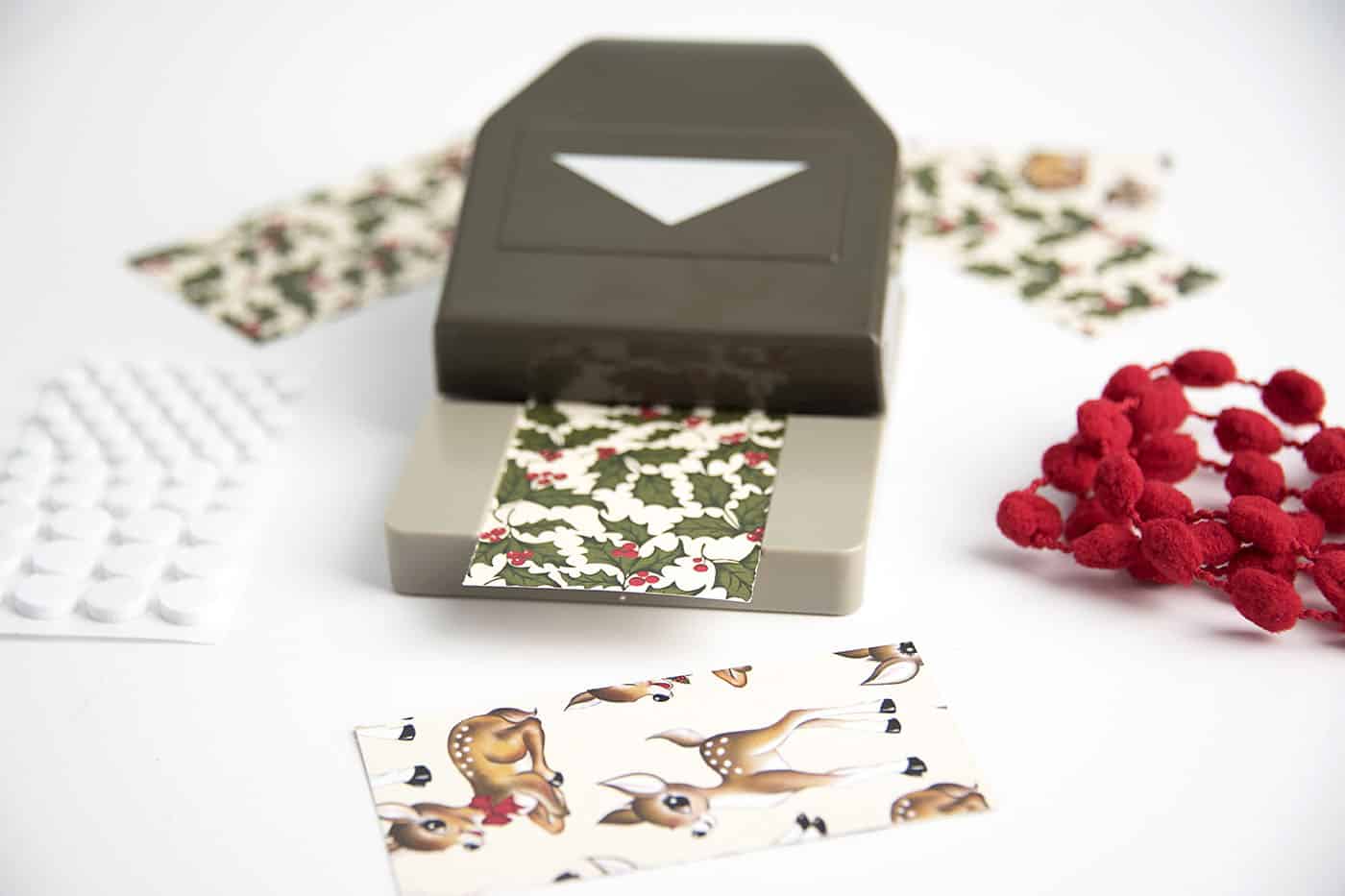 After trimming your paper, punch or cut the pennant bottom with a "v" from each piece. How many pieces you make will depend on how long you want your banner. I did about twenty of each size so that my banner would span my whole mantle. Do as many as you like!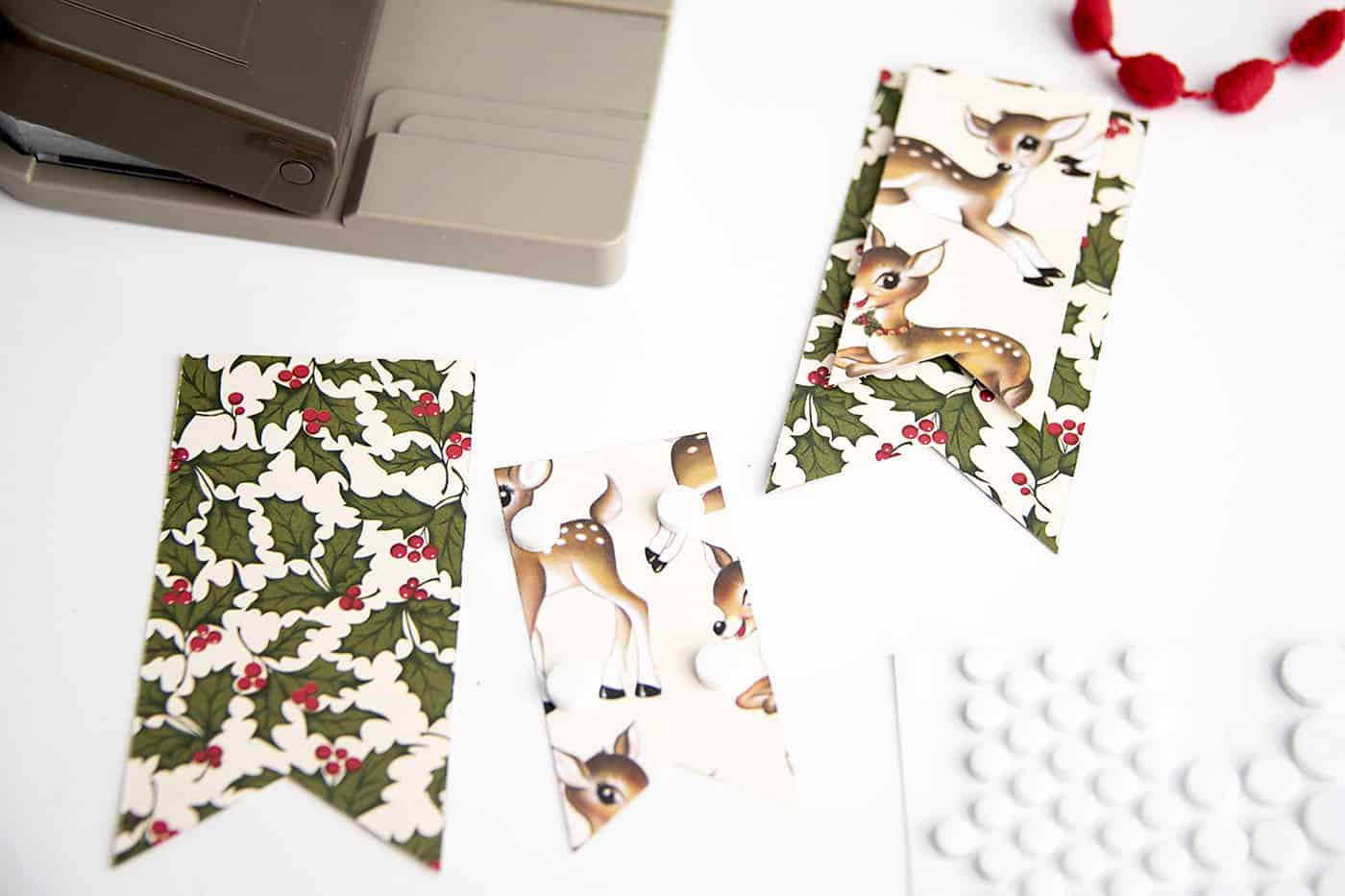 After punching your pieces, use the adhesive pop-dots to layer each pennant piece. Remember to flip them and do both the front and back so you can rotate your patterned pieces!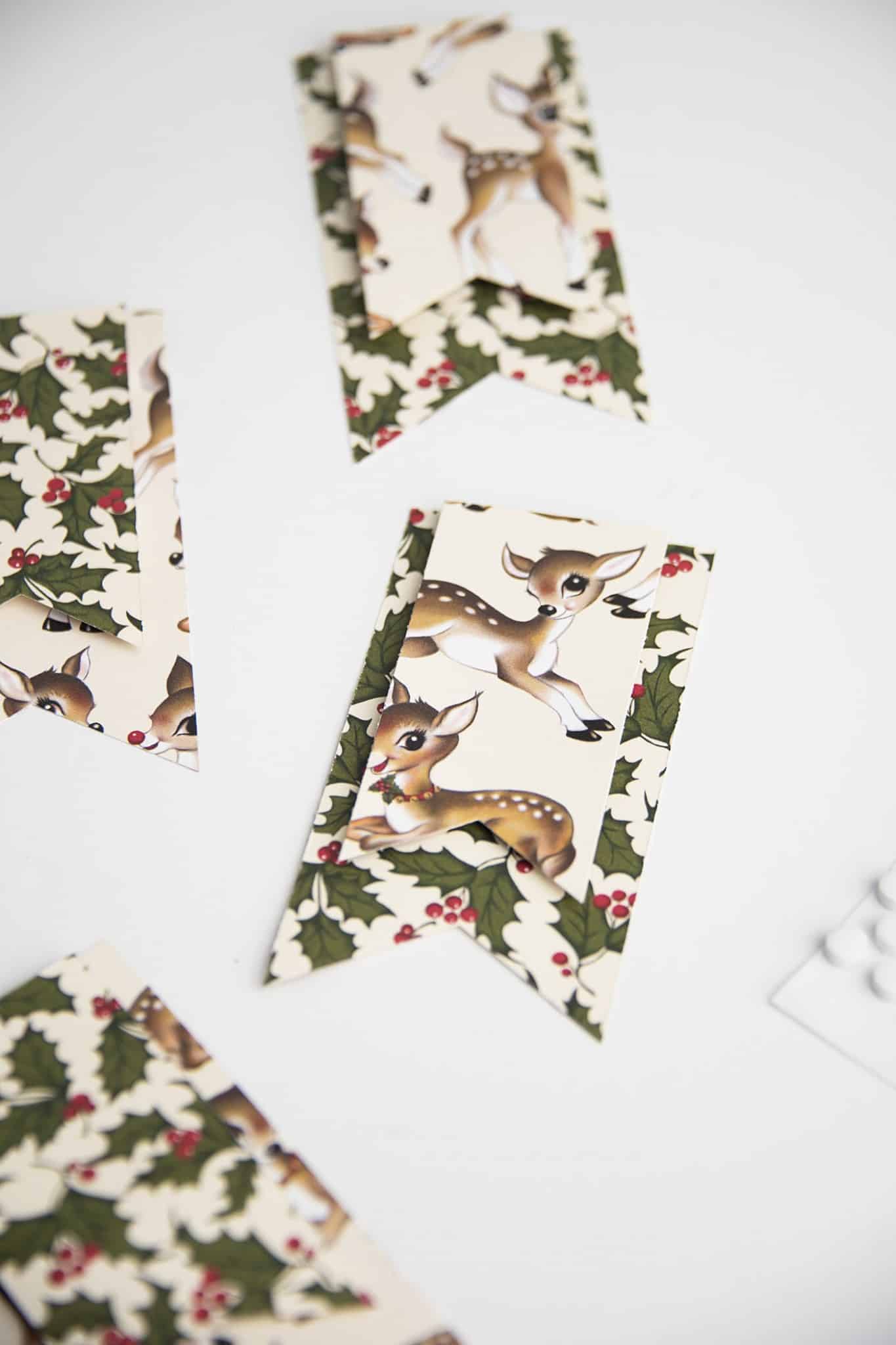 When you are done making your pennant pieces, use glue gun to adhere your pennants to ribbon or twine. This pop-pom ribbon is my favorite! I love how it coordinates with the vintage inspired paper.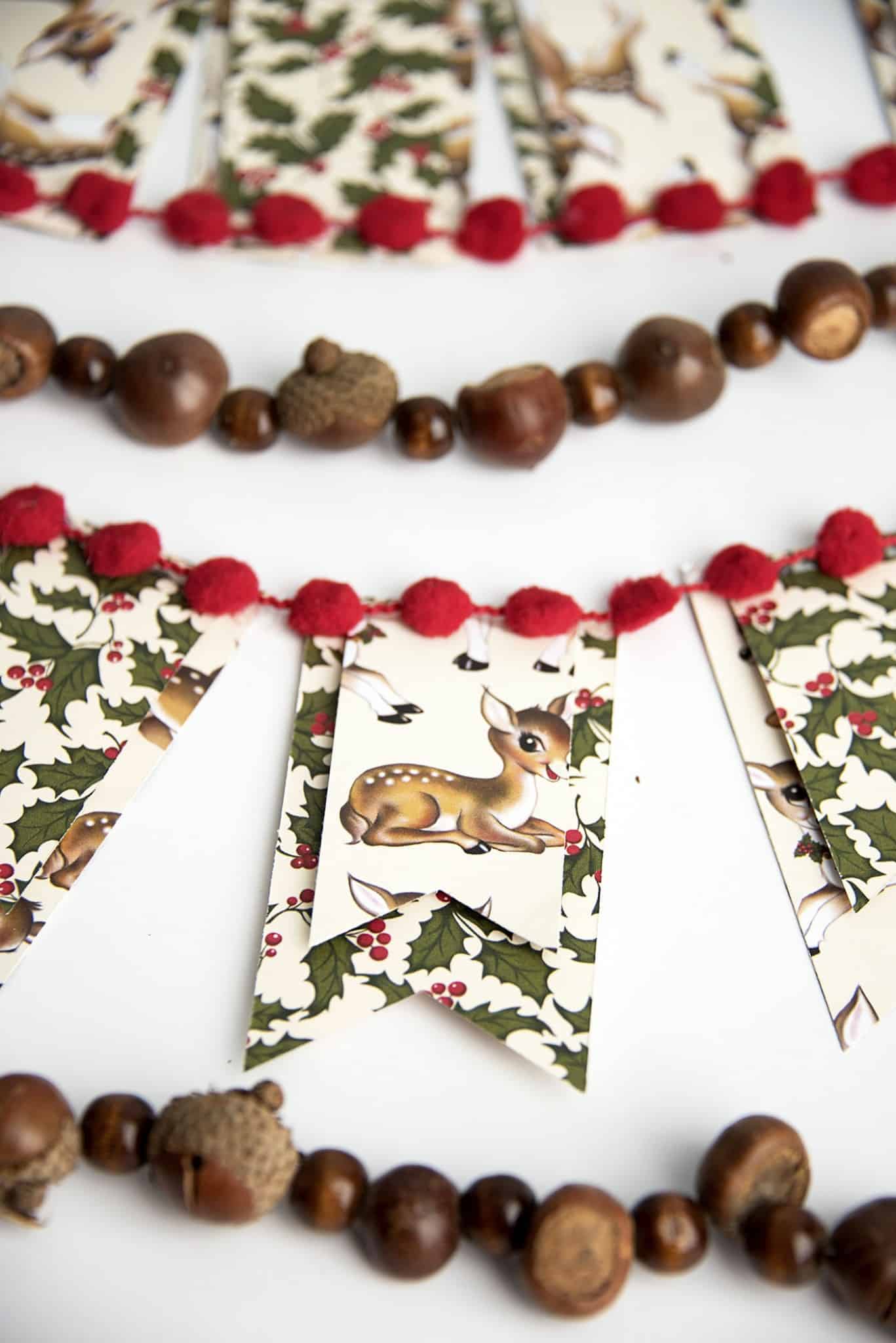 That's it! Now your Christmas banner is ready to hang in your home, or be gifted to a friend!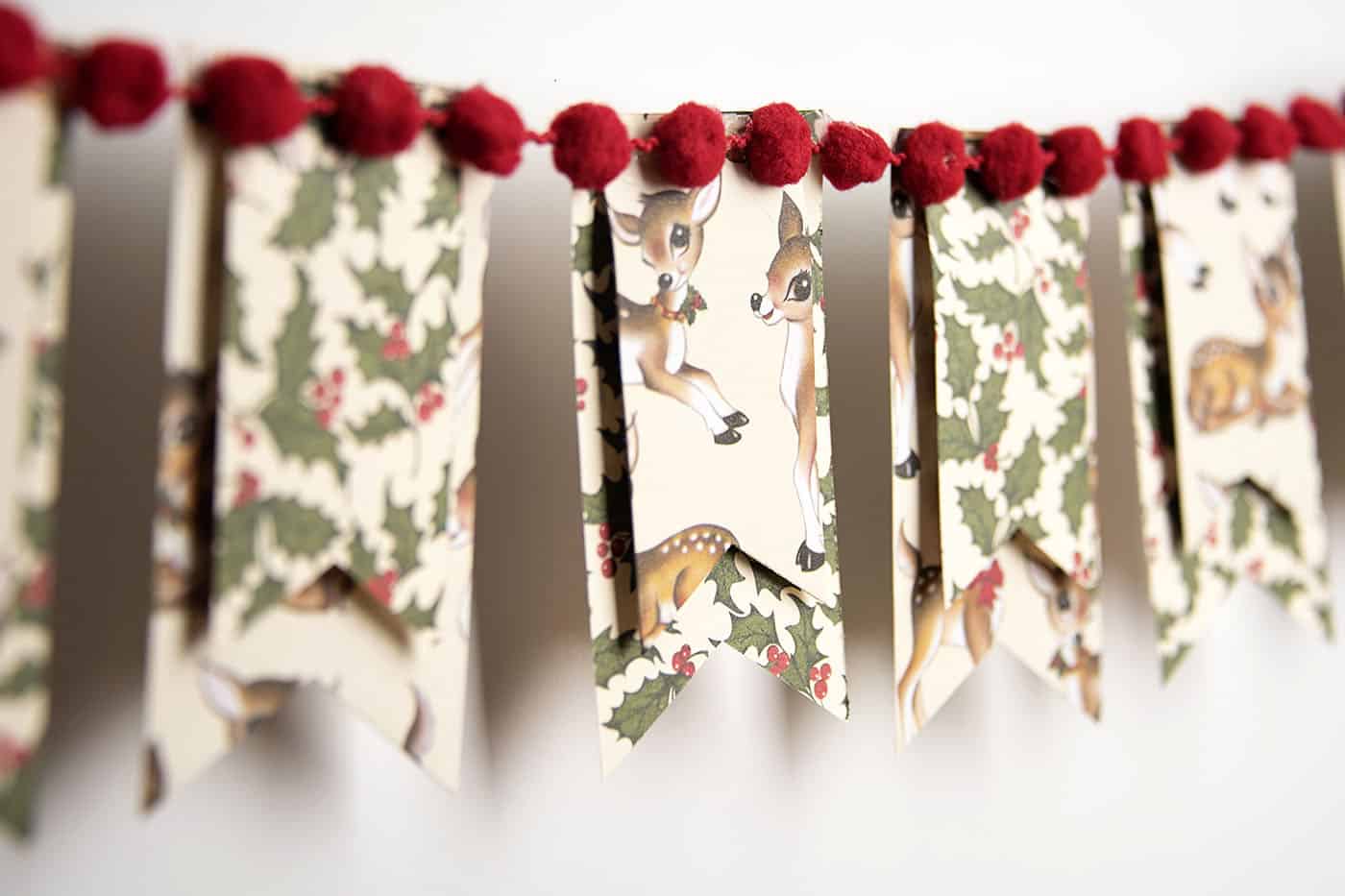 Don't these classic Christmas colors just get you so excited for the holidays?? I think I am going to have to get more vintage Christmas paper. I probably should make a coordinating banner for my kitchen window.
Funny how creating projects, just makes you want to make more and more! Well, I figure that's what the colder season is for. Lots of warm drinks, blankets, and craftin'. 🙂
Happy holidays friends!
XOXOXO,
Nat
If you like this vintage themed Christmas banner, check out these vintage DIY Christmas sweater clips!