Make these candy cane ornaments out of fabric scraps! You can reuse these year after year. So perfect for hanging on the tree or decorating gifts.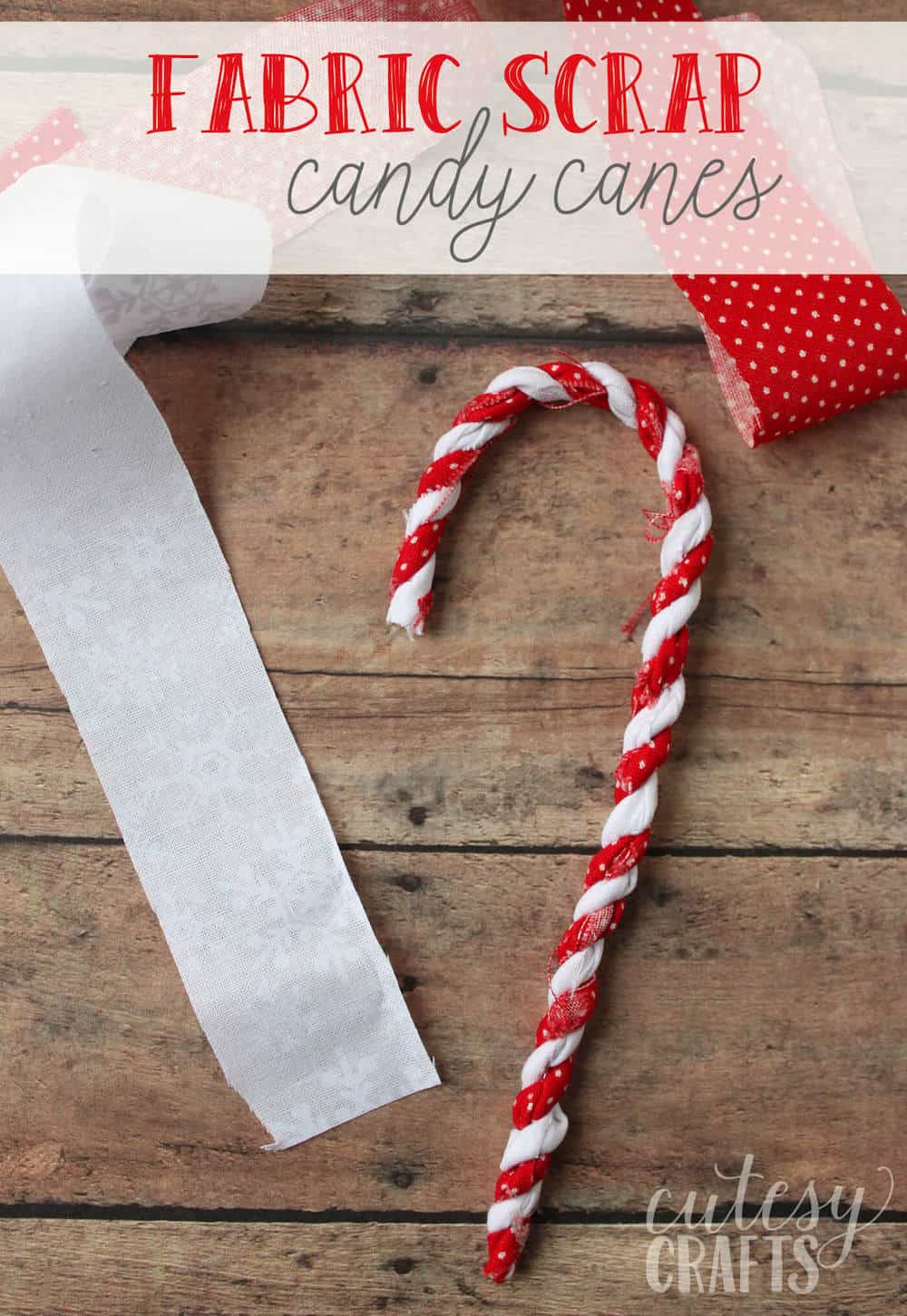 My husband always likes to buy a bunch of candy canes to hang on the tree for Christmas. While that's good and fun, I don't like being stuck with a ton of candy canes every year after Christmas. I'm not really a big fan of them. I think it's the shrink wrap. Haha!
I thought it would be fun to make some out of fabric scraps that I had laying around, and came up with these candy cane ornaments. Don't worry, we still got to put some real ones on the tree too!
Fabric Scrap Candy Cane Ornaments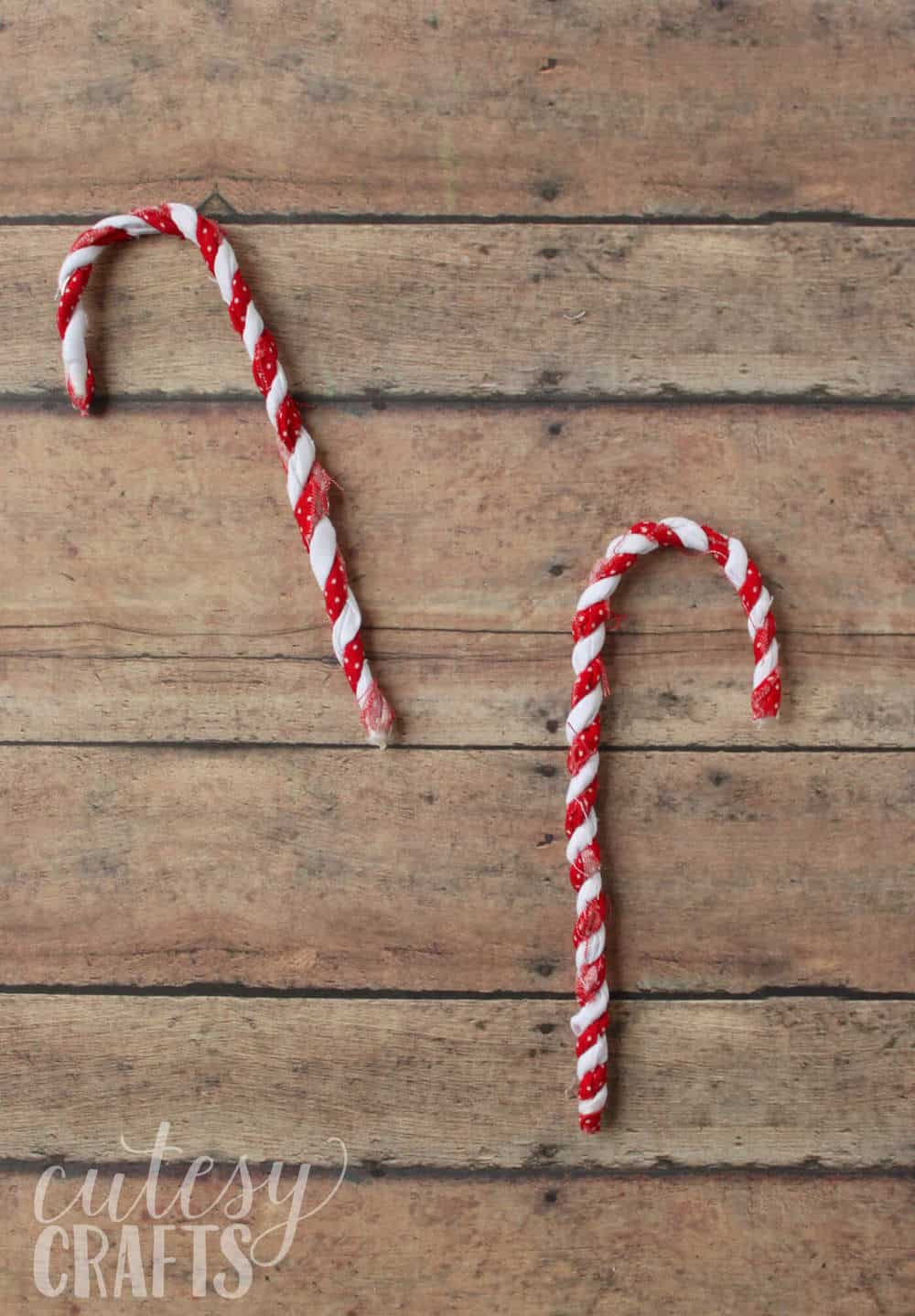 To make your own candy cane ornaments, you'll need:
scraps of red and white fabric cut into 1 x 11 inch strips
jewelry wire
wire cutters
hot glue gun and glue sticks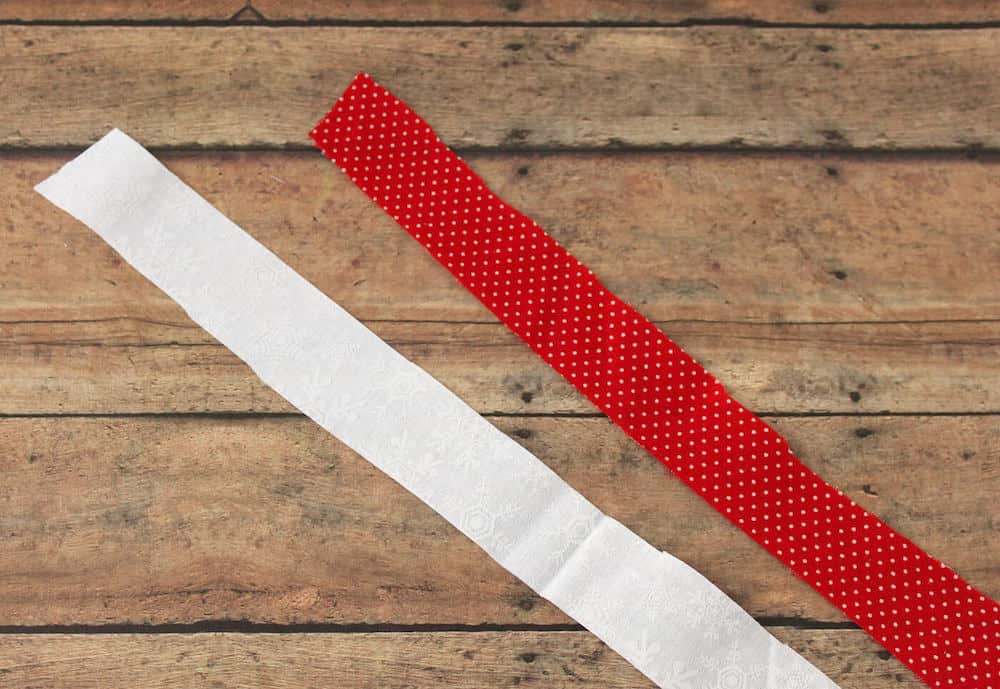 Cut a piece of wire 7 inches long. I'm not sure how thick this wire is since the spools aren't labeled. Just make sure it's something that will hold it's shape being hung on the tree.
Hot glue the ends of a red and white strip of fabric to one end of the wire.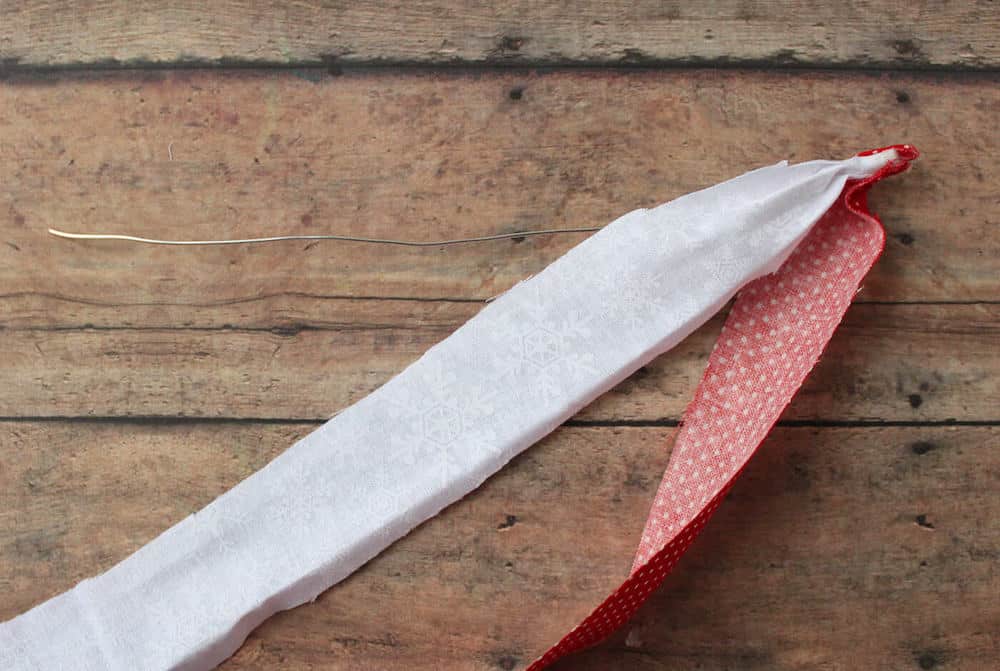 Things will get a little tricky here, but I will do my best to explain. This is basically the same concept as a rope braid, so if you have done one before, you are ahead of the game.
Start by twisting both the red and white fabric AWAY from the wire. In other words, the wire is on top in this photo, so twist down towards the bottom.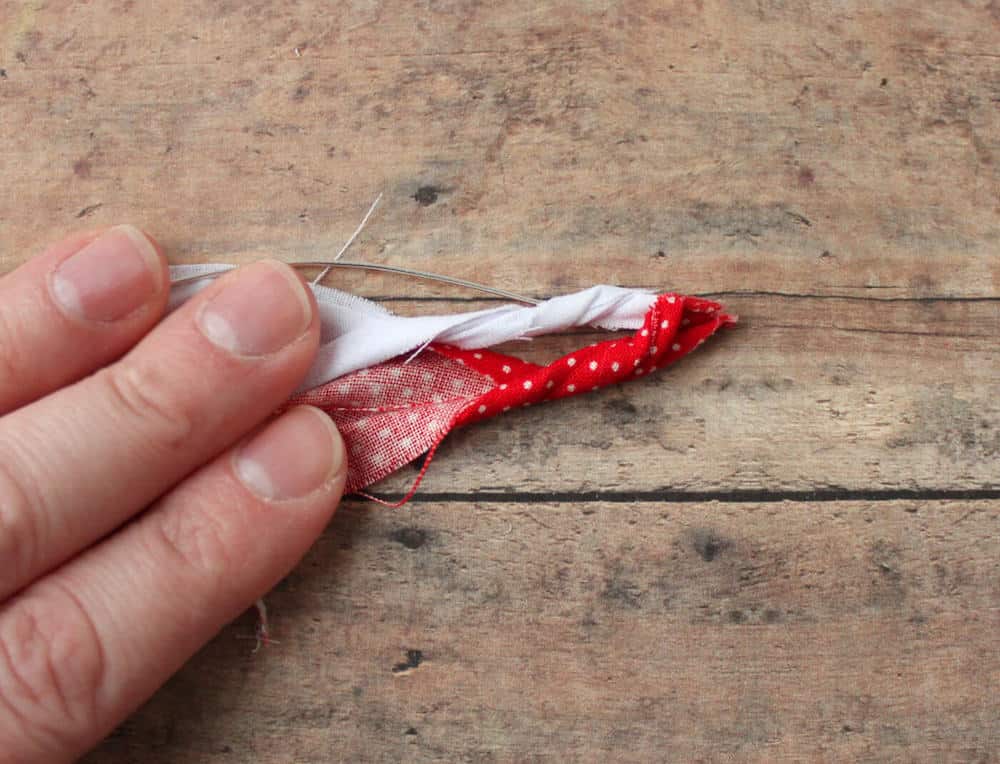 Braiding Steps:
As you do each of these steps, keep twisting the fabric towards the bottom, the same way you did before.
Step 1: Take your red piece of fabric and bring it to the top, over the wire. Next bring your white fabric to the top, over the wire.
Step 2: Bring the red fabric under the wire, to the bottom. Then bring it back over the wire to the top again.
Step 3: Next bring the white fabric under the wire and to the bottom. Then bring the white fabric over the wire, to the top again.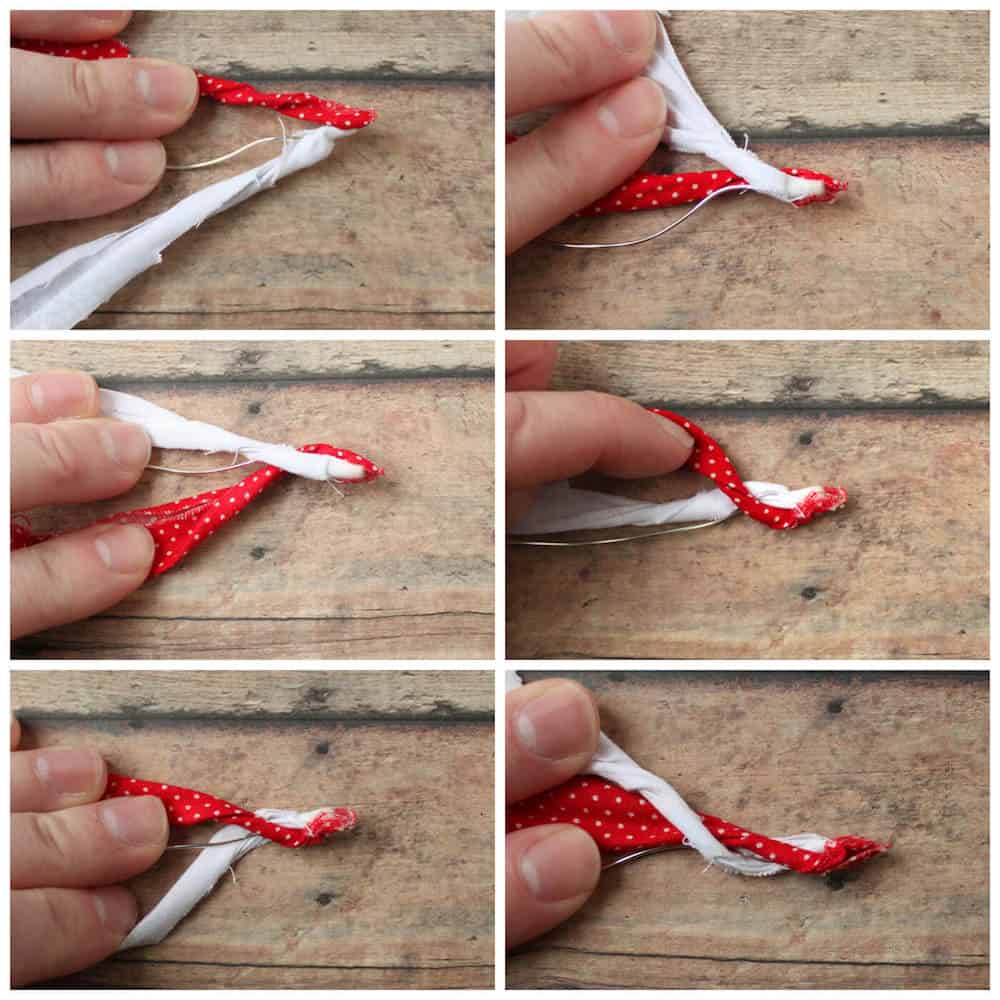 Repeat steps 2 and 3 until you make it to the end of the wire. Trim off the excess fabric, and hot glue the end of the braid to the wire to secure it.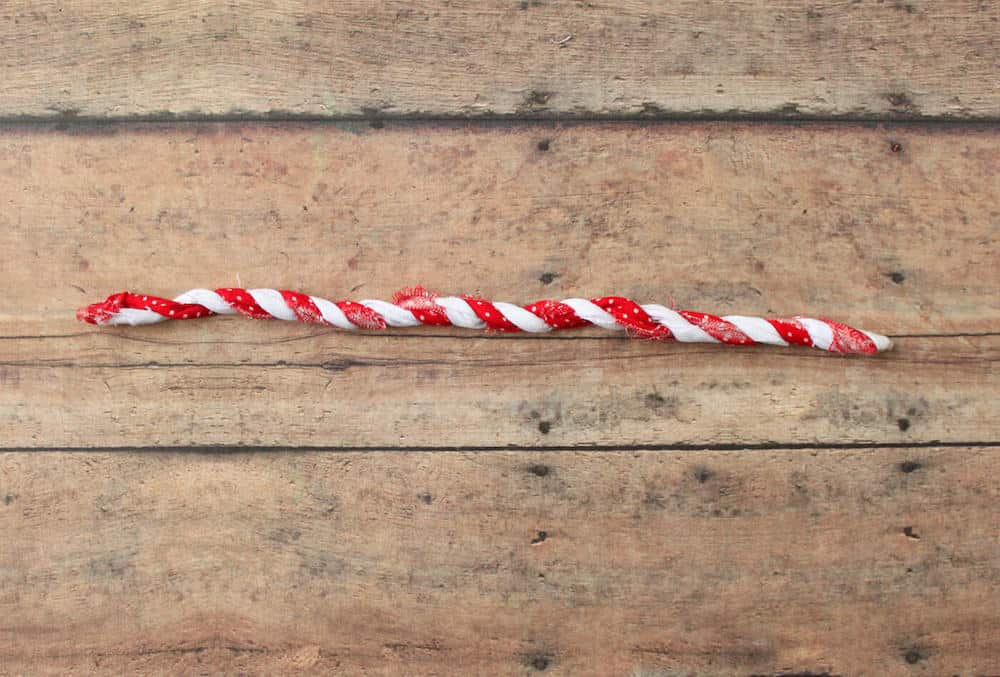 Now, simply bend the top over to make a candy cane shape.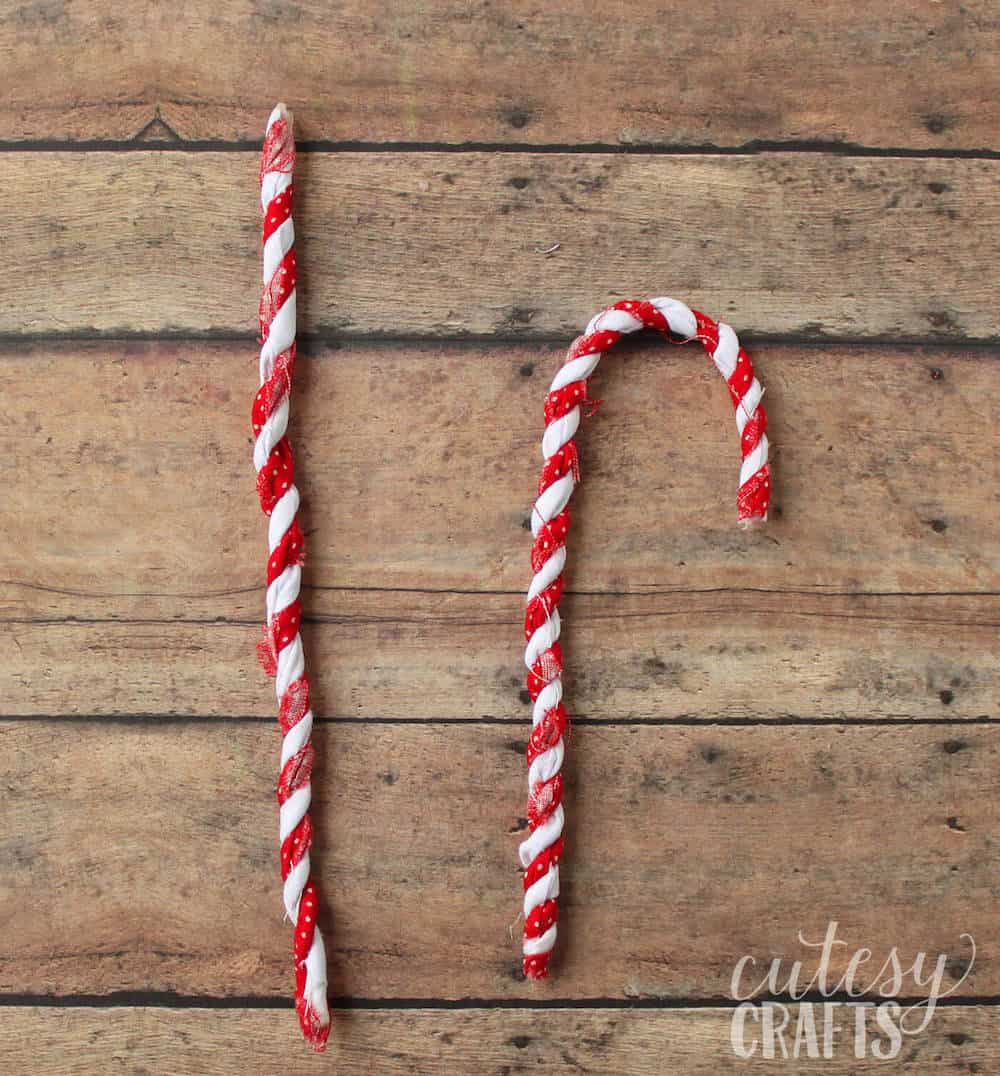 That's it! I'll admit it's a little tricky at first, but once you get a rhythm going, it's easier. I love how they look hanging on the Christmas tree!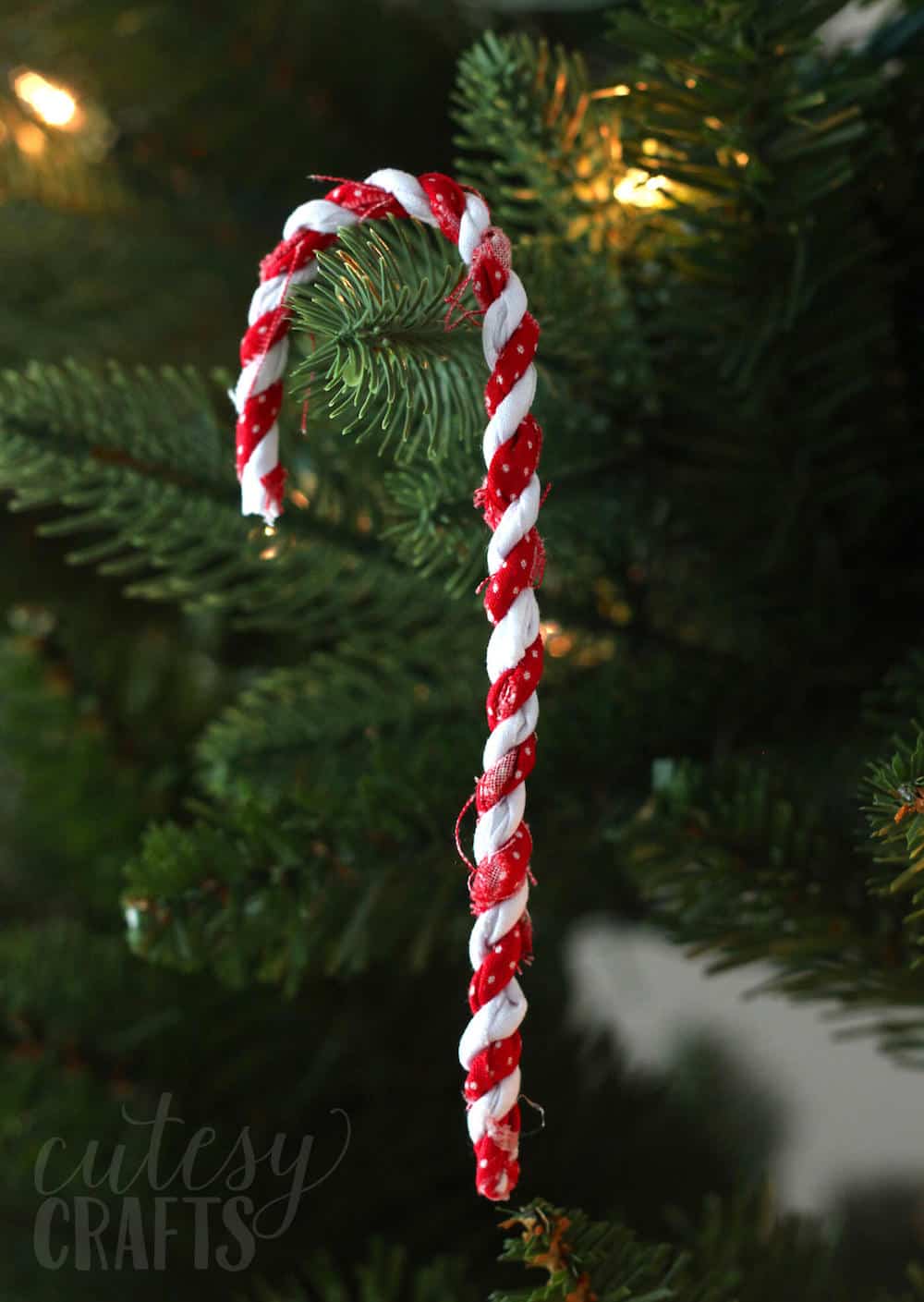 For more fun crafts like this, visit my blog, Cutesy Crafts.
If you love these candy cane ornaments, try these other projects on for size: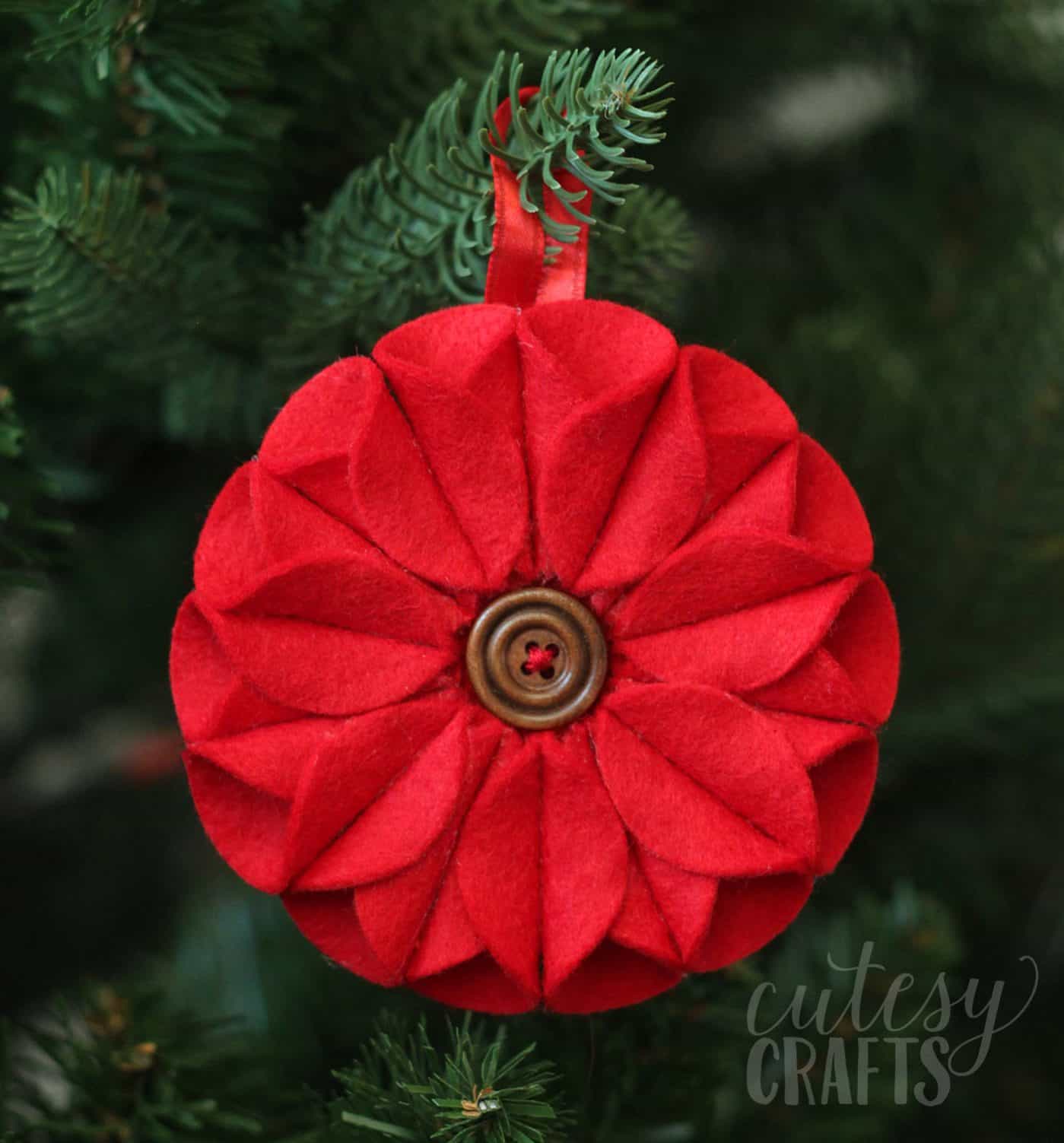 Poinsettia Felt Christmas Ornament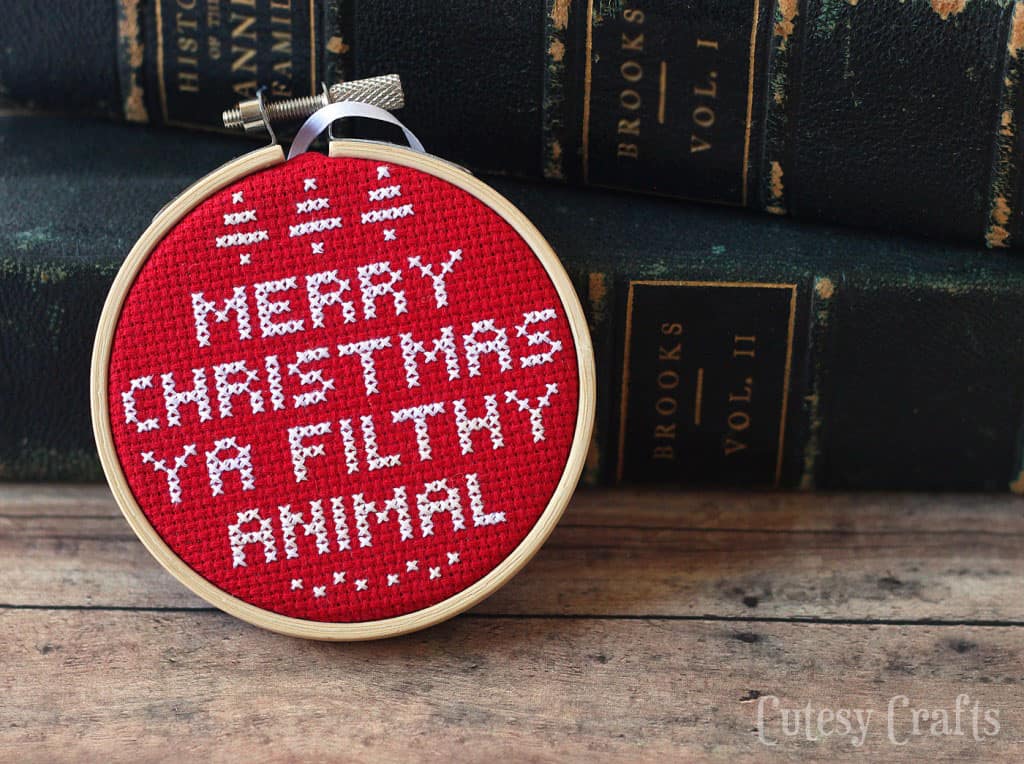 Cross Stitch DIY Christmas Ornament