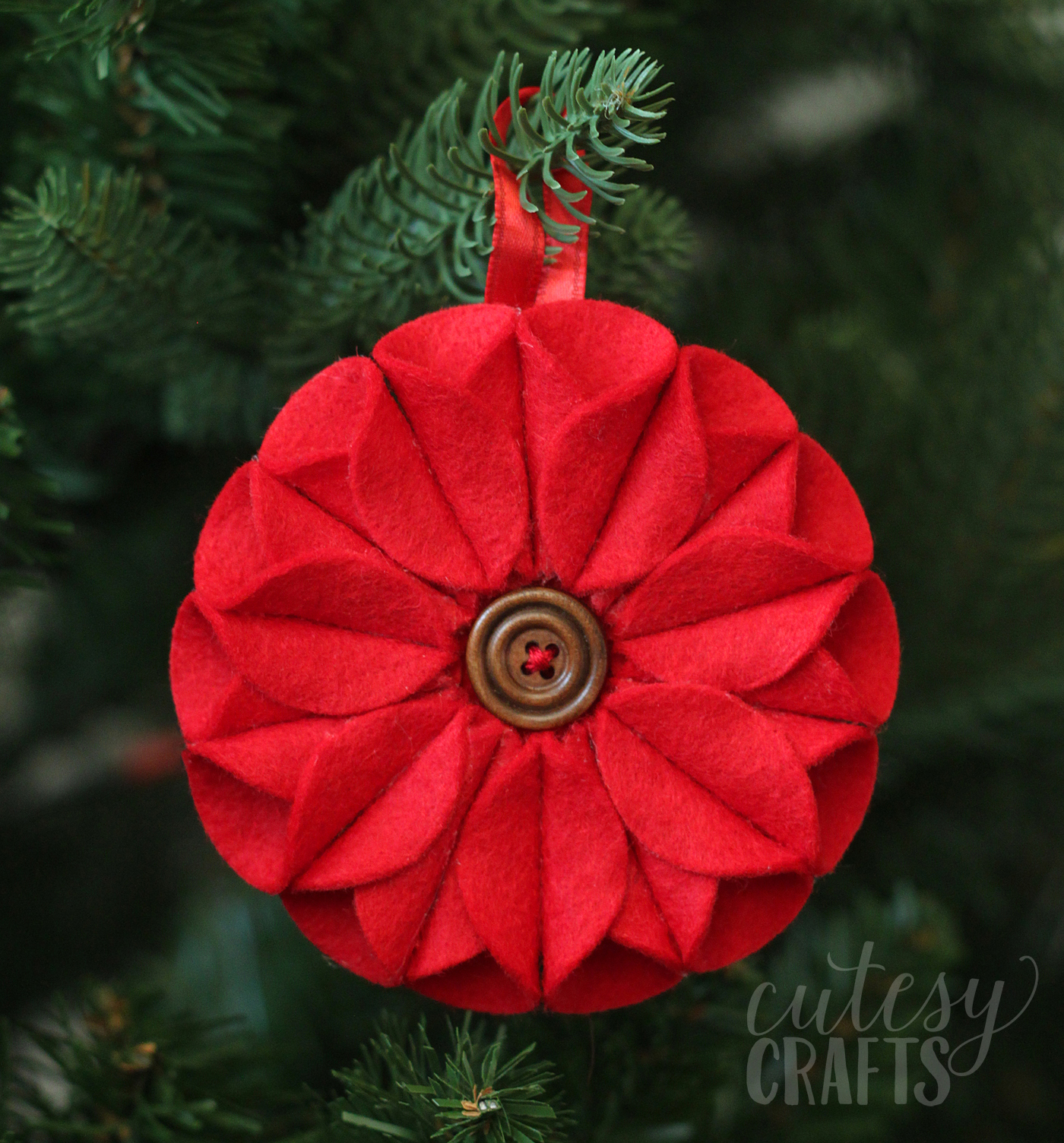 I love making homemade Christmas ornaments to hang on our tree!  This felt Christmas ornament inspired by poinsettias was a lot of fun to make, and it was really easy too. No sewing skills required, unless you want to put a little stitching on the button in the middle. It's really neat because it's mostly made up of little felt circles. The more you look at it, the cooler it gets!
Poinsettia Felt Christmas Ornament
Gather These Supplies
red felt cut into 14 1-1/2″circles and 1 1″ circle (you can use the template here)
hot glue gun and glue sticks
3/4″ or larger button
ribbon for hanging
embroidery floss or thread (optional)
Roll a small circle of felt into a small cone and secure with hot glue. Be VERY sparing with the glue so it doesn't make a mess.  I didn't even squeeze the trigger of my glue gun, and just used the small amount that was dripping out of the front.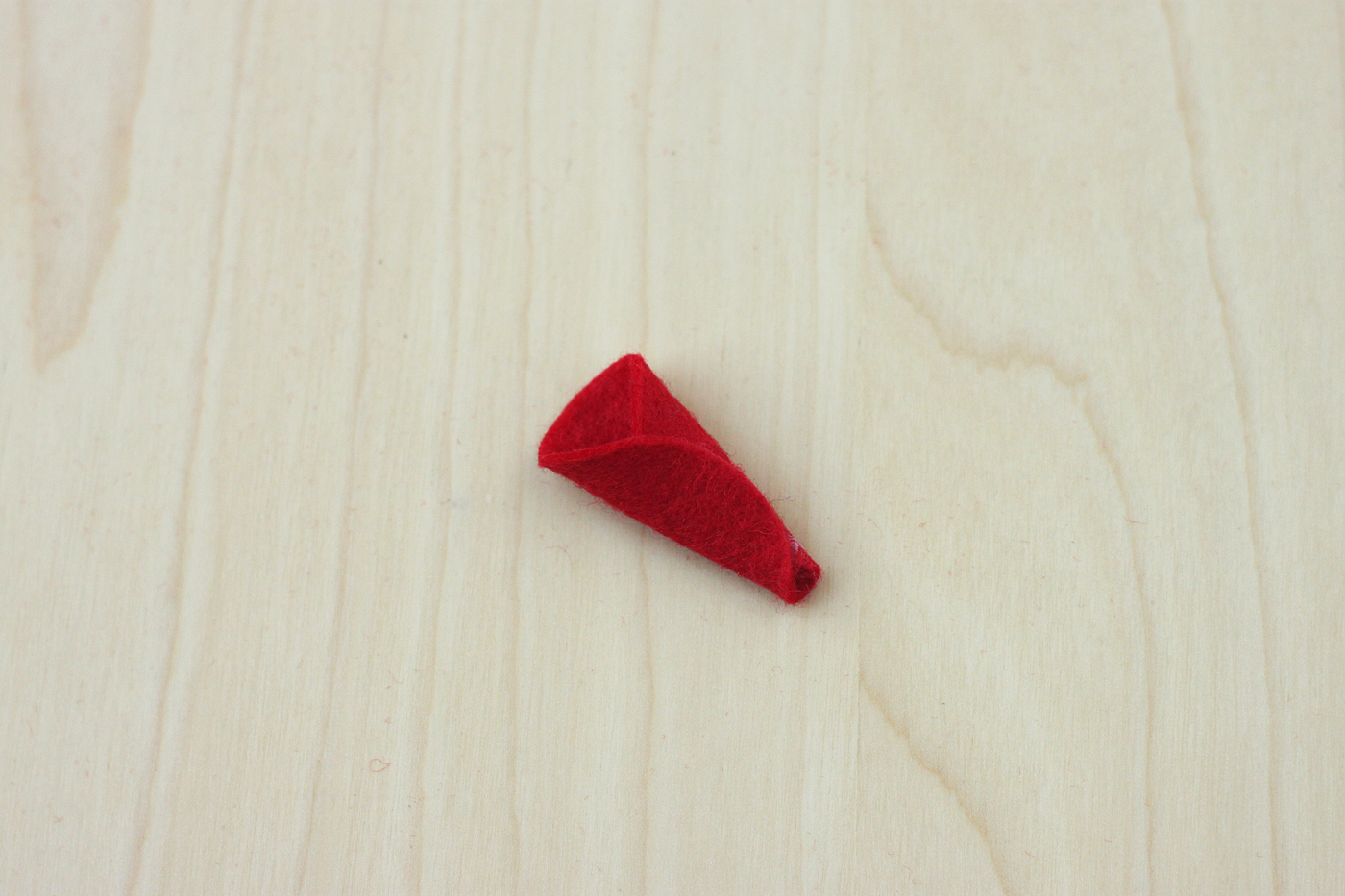 Glue the remaining small circles into cones. Alternate gluing left over right and right over left to make a pattern like the photo below.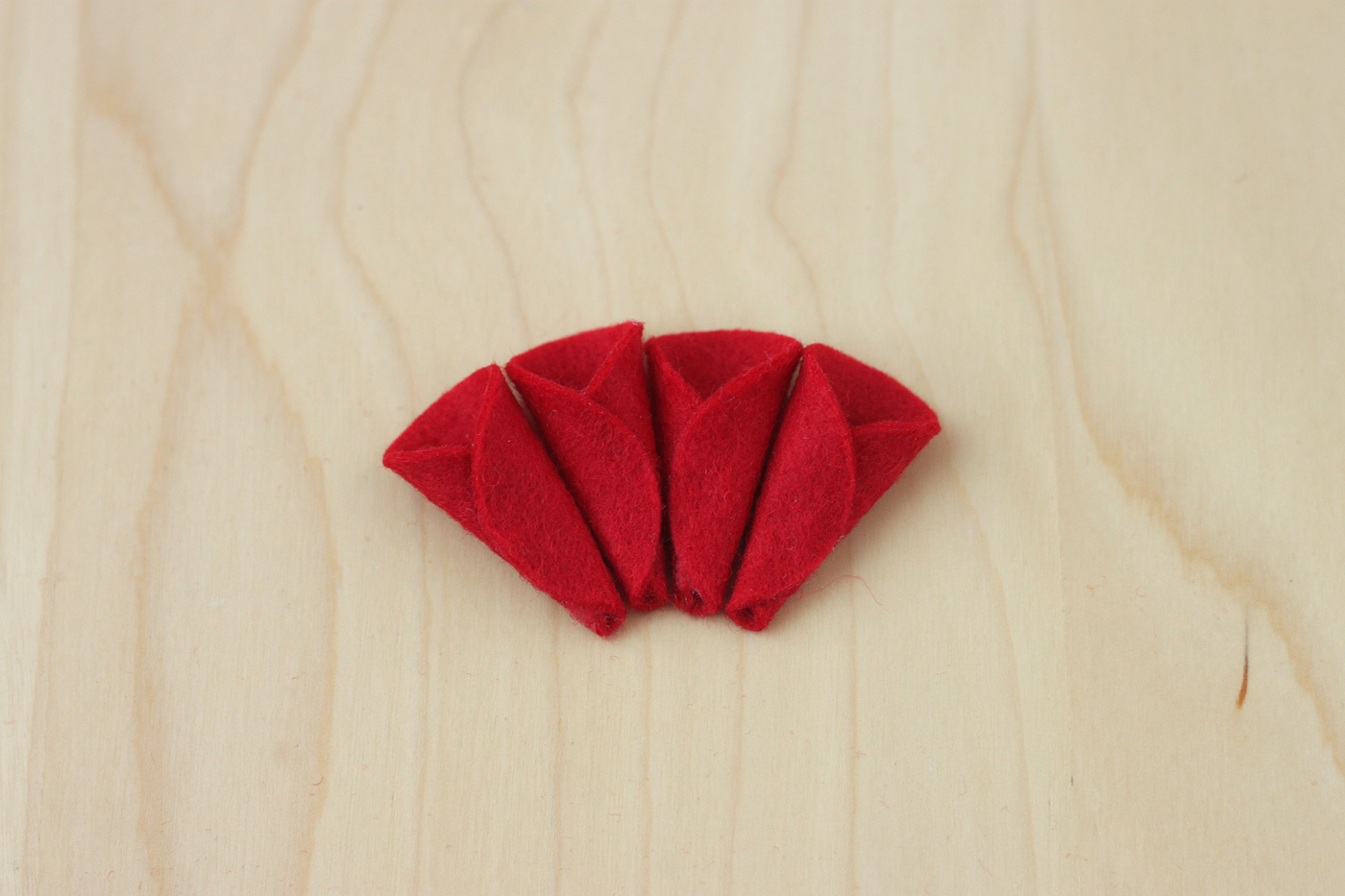 Glue the cones into seven pairs to form the poinsettia petals.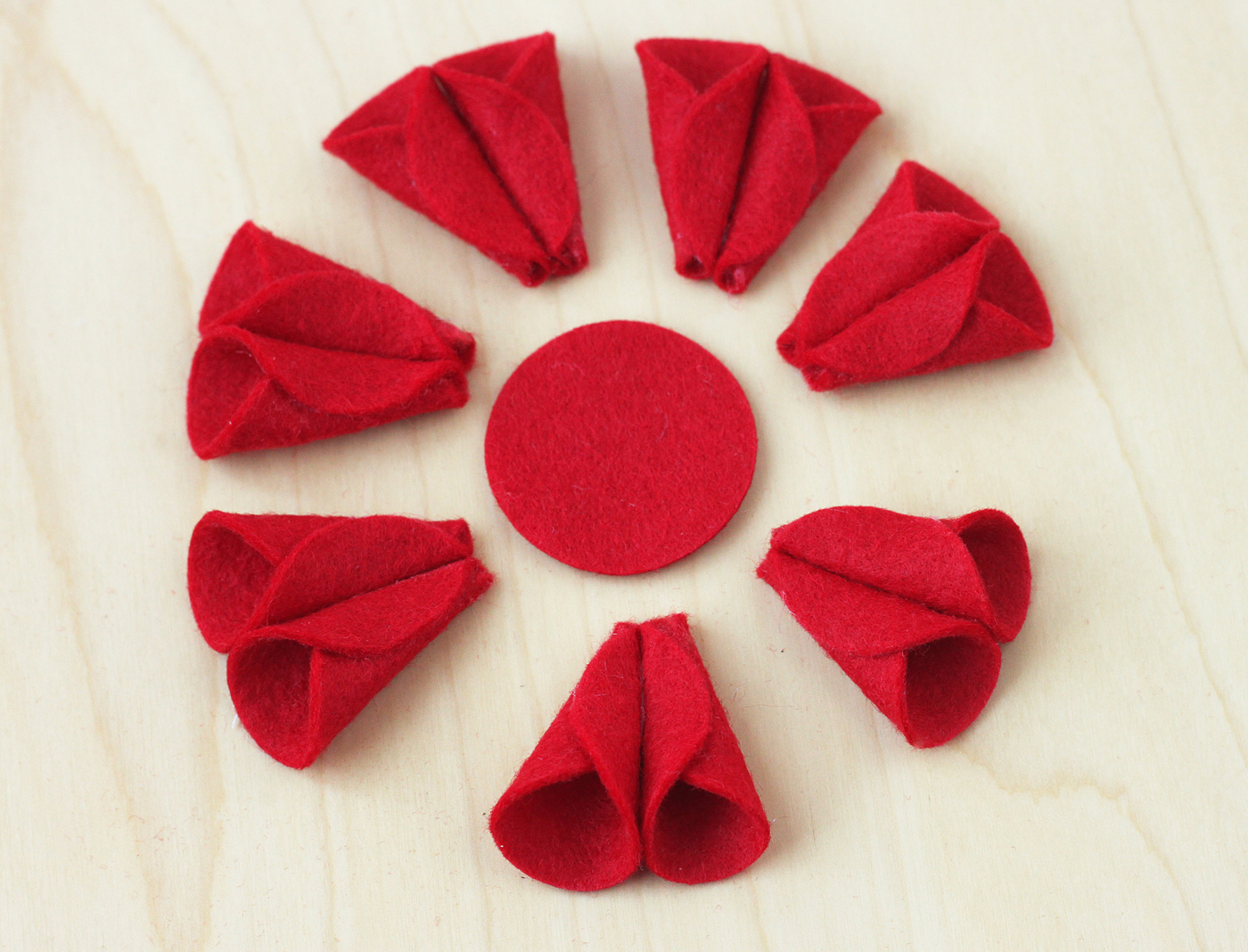 Glue the pairs together to make a big ring.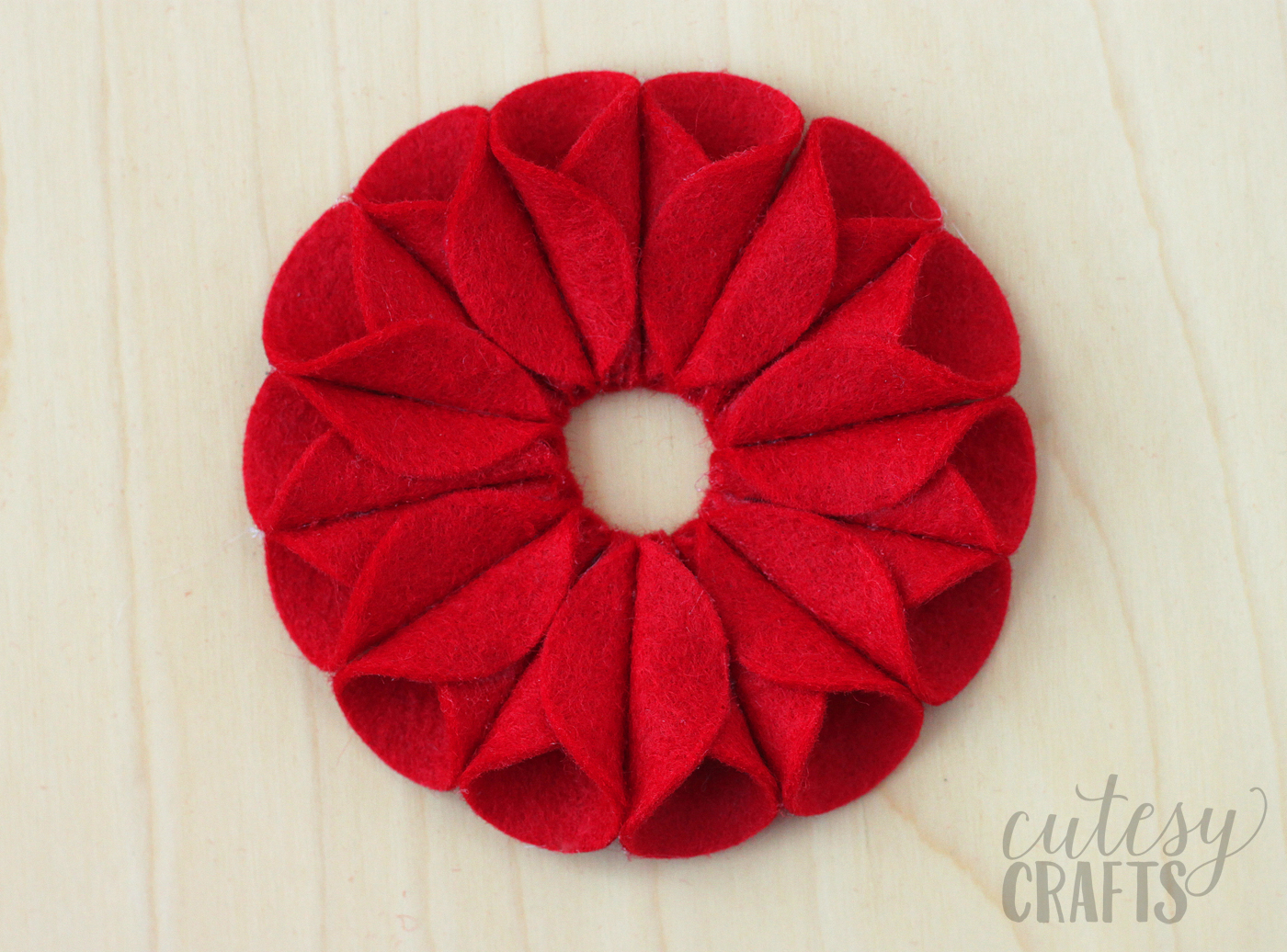 To finish it off, grab your larger circle of felt, your ribbon, your button, and your thread.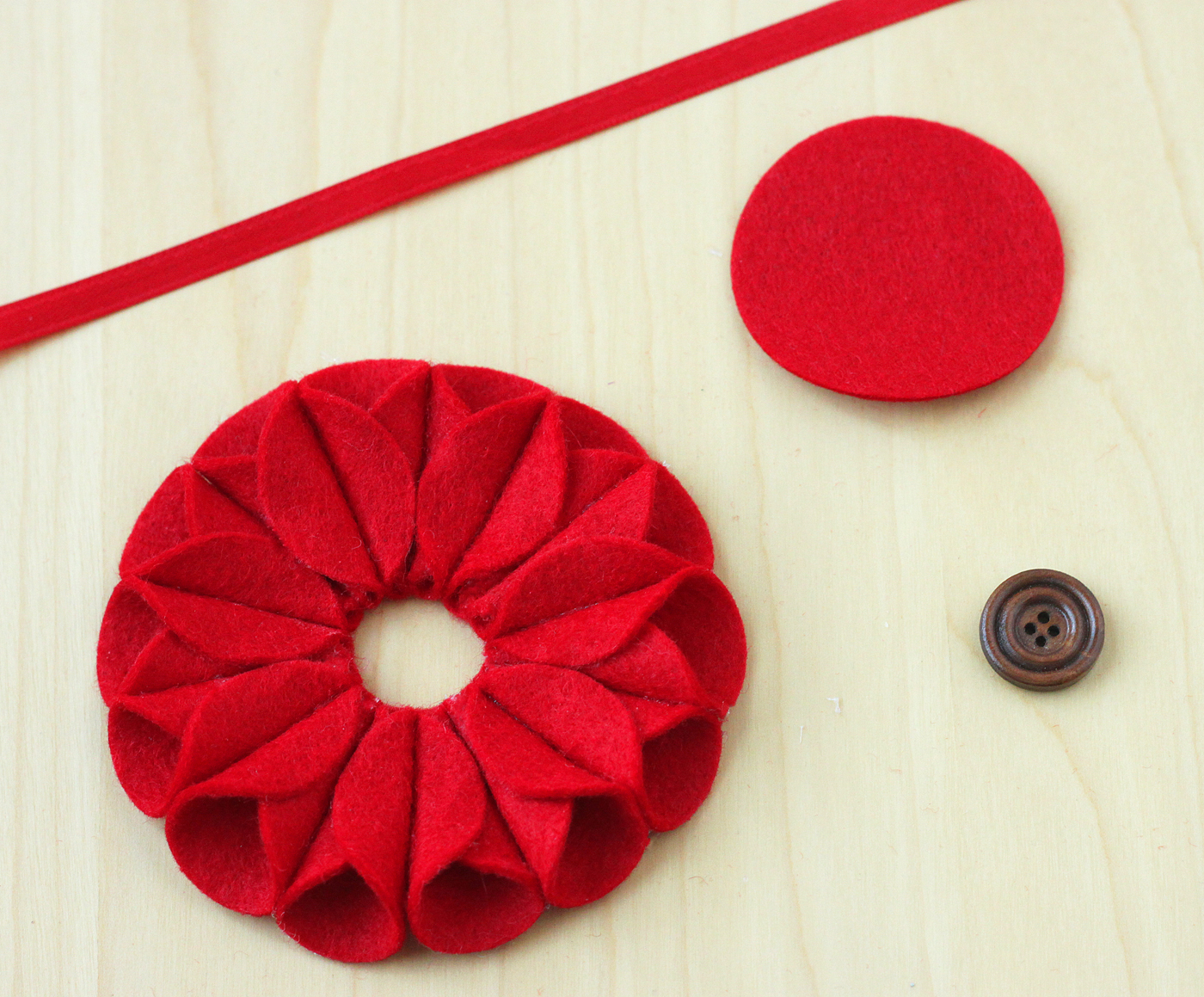 Turn the poinsettia over and glue the large circle on the back, sandwiching the ribbon in between for hanging.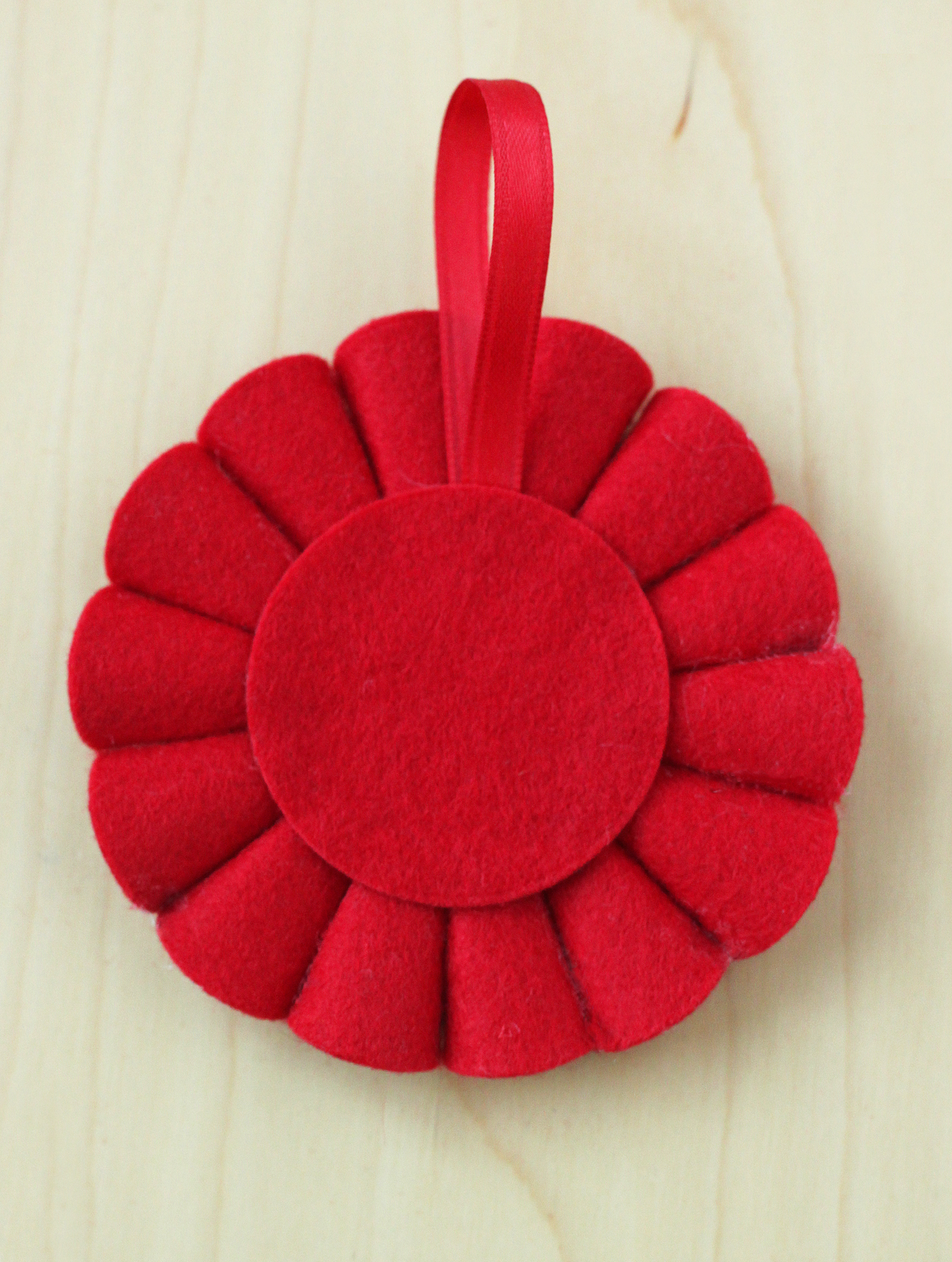 Sew a button in the middle of the flower with a piece of embroidery floss or thread. If you don't feel confident sewing on a button, that's no problem! You can just glue it instead.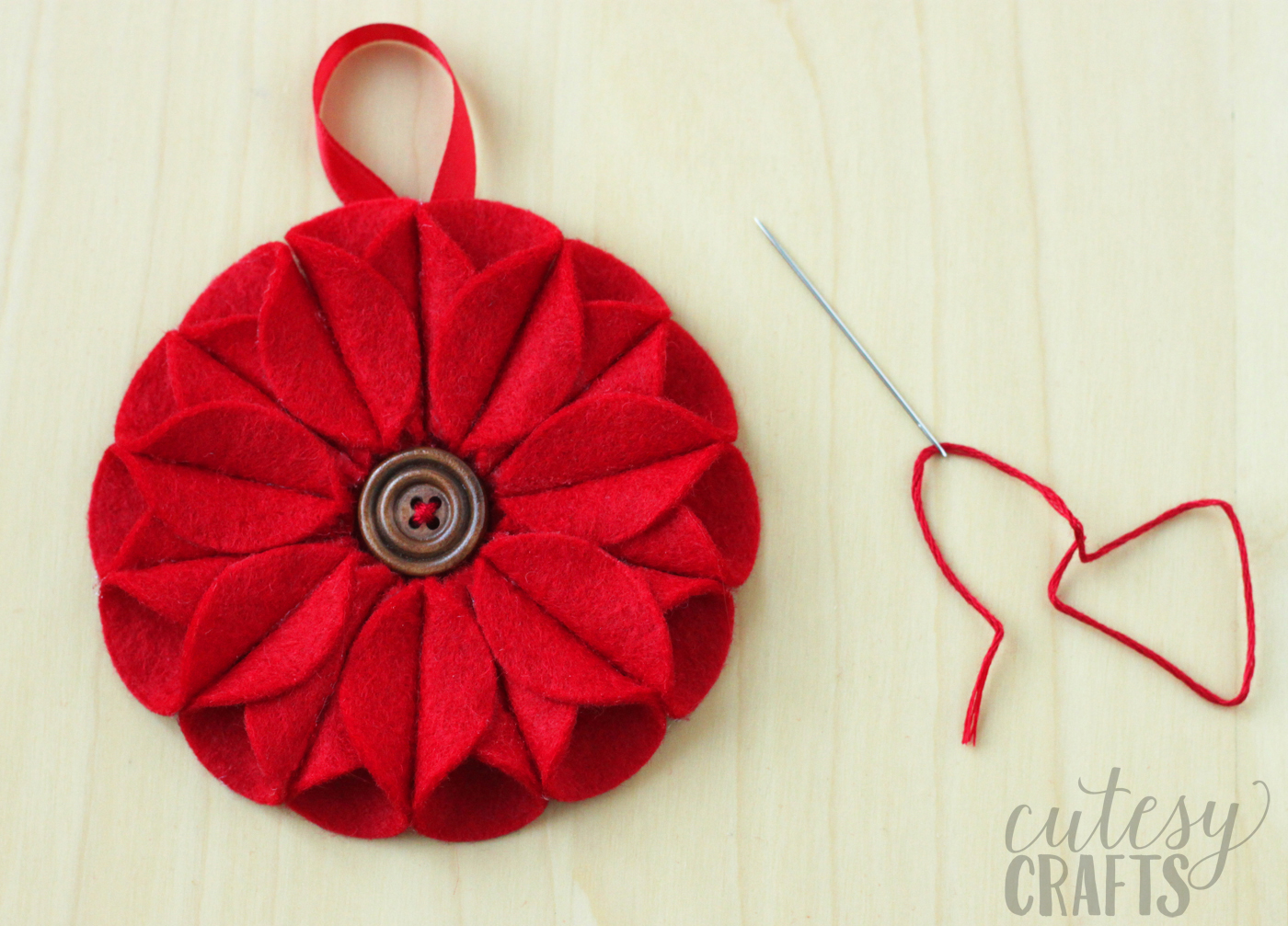 Now you've got a lovely new felt Christmas ornament to hang on your tree!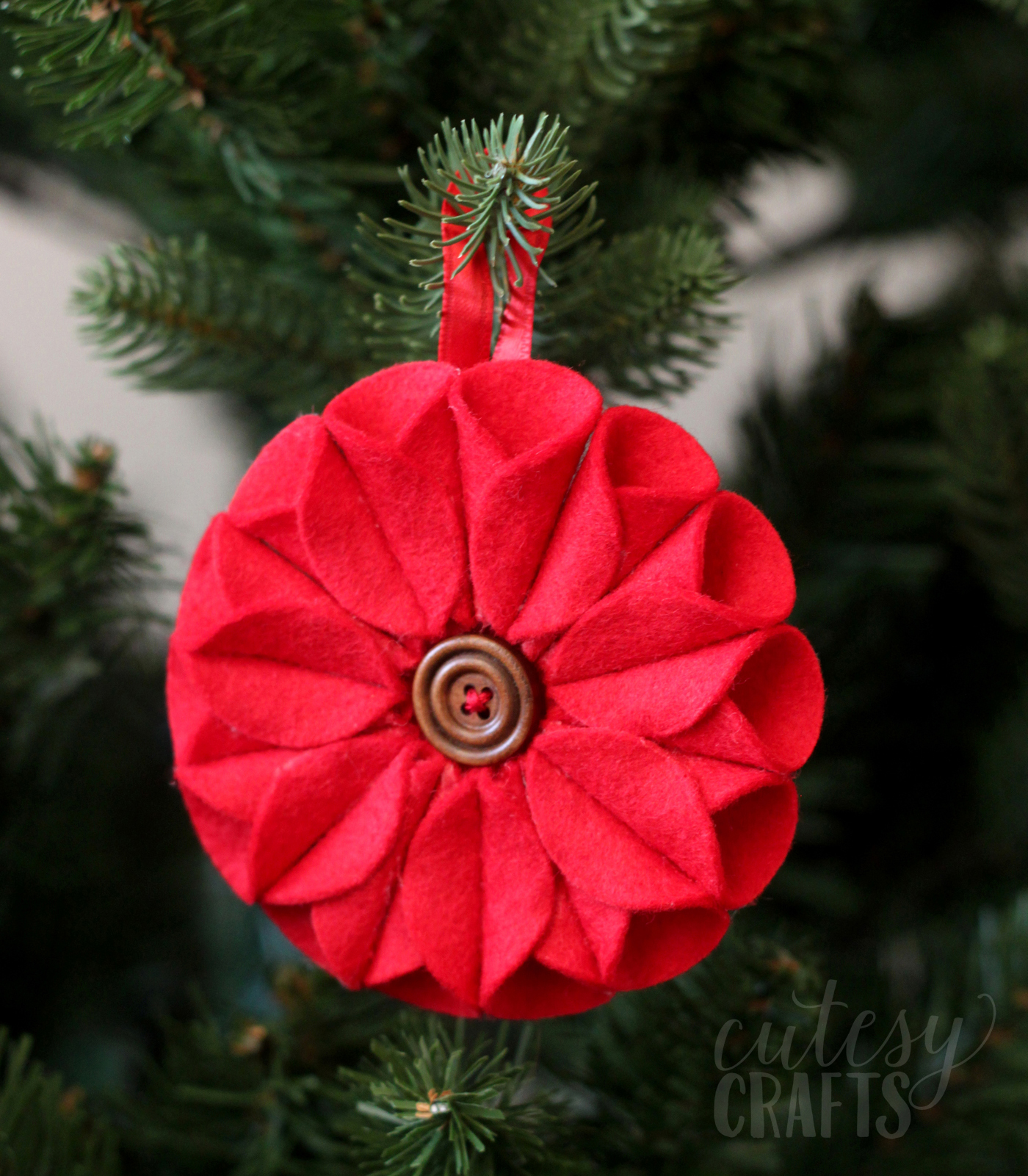 For more fun homemade Christmas ornaments like this, visit my blog, Cutesy Crafts. You can also find me on Facebook, Twitter, Instagram and Pinterest.
If you love making your own Christmas ornaments, this cross stitch DIY Christmas ornament with a Home Alone theme is really easy: