Can't find the perfect coffee table? Why not make one? Get some inspiration with these 20+ DIY coffee tables you can build yourself.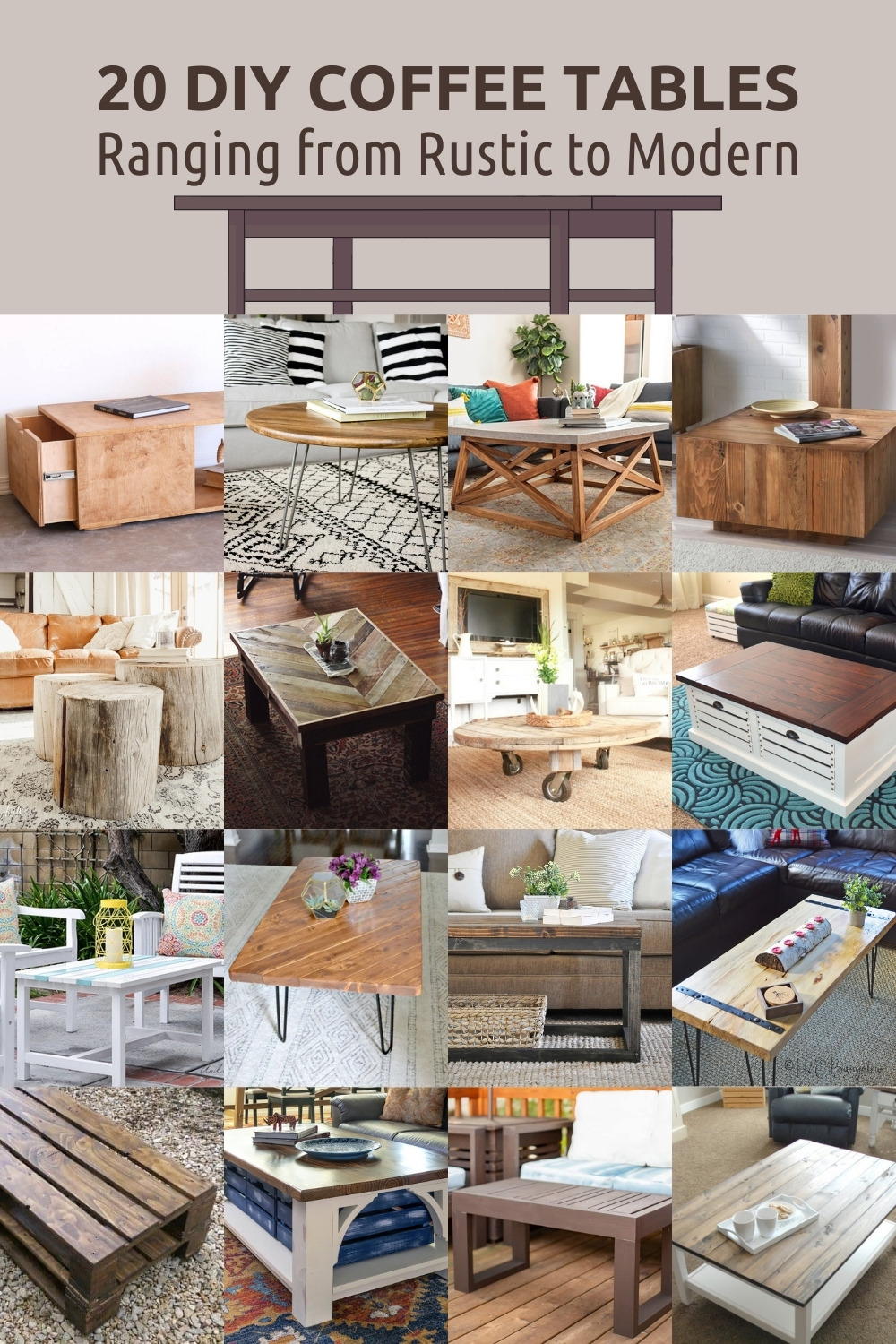 Coffee tables are definitely a piece of furniture that people notice when visiting your home. Too big and they can't get around it to sit down. Too small and they can't reach it to put down a drink. Too bulky and it takes over the room.
They also end up having multiple uses in the room:
a place for interesting books or magazines
a storage space for blankets, pillows, and toys
an ottoman for putting feet up
a surface for coasters and drinks
a table for kids coloring or play
Sometimes they get a little bit more wear and tear! Depending on the age of your kids. There are a variety of things to think about when grabbing yourself a place to put your drinks in front of the TV.
DIY Coffee Table Ideas
For these reasons, it can be difficult to find exactly what works for your room in a store or when browsing online. That is why coffee tables are a great DIY project.
You can make exactly what you are looking for in the size you want. If you aren't sure if you are ready for making a coffee table from scratch, check out this list of IKEA coffee table hacks to help you get the table of your dreams.
Are you ready to get started? Take some measurements of the space available and make a list of what uses you want the coffee table to have. Then scroll down to see my list of 20+ DIY coffee tables to get inspired for your next project!
DIY Coffee Tables
Can't find the perfect table for your living room? You can make your own. Here are 20+ DIY coffee table ideas for inspiration.
---
If you liked this list of coffee tables, please share this post and then check out the following DIY furniture ideas: