Are you a wine drinker? Hold on to those corks so you can make one of these really clever wine cork crafts. With 20 ideas you are sure to find one to try now!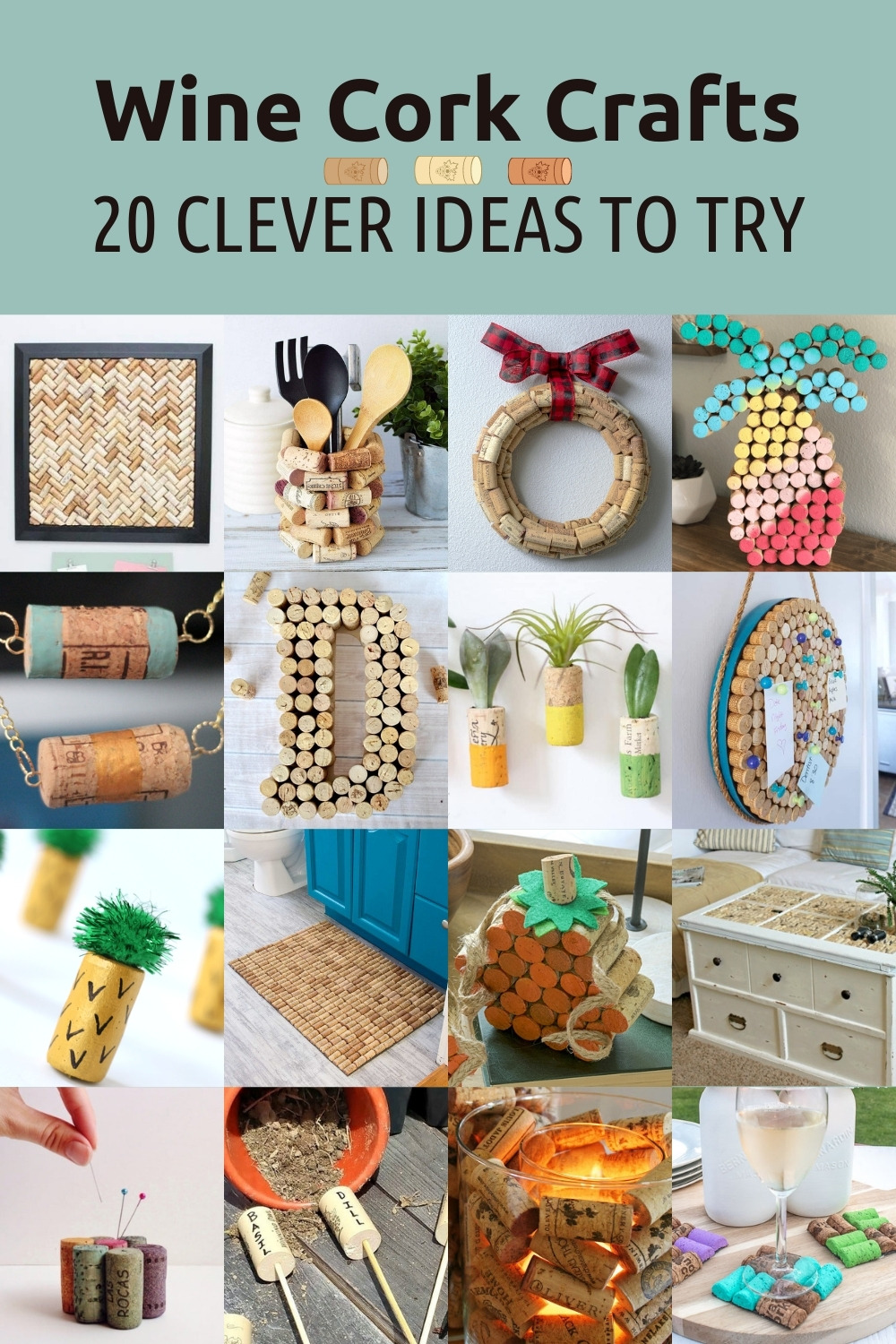 Have you been recycling your wine bottles? What about the corks? Well bravo for recycling, but did you ever think about upcycling them instead?
Wine bottles and corks can be used to make some really creative crafts you can use around your home and garden or to give as gifts. Over on my other blog Mod Podge Rocks, I have a fun lighting fixture you can make using wine bottles. But what about the corks?
Where to Get Wine Corks
There are so many craft ideas using wine corks and I'm sure you've come across one or two while browsing Pinterest. You may have even started saving up your wine corks in hopes of creating something fun.
Well, I have some great ideas for you to try. But what if you don't drink wine or don't want to drink 100 bottles of wine to make something? Here are some ideas of where you can get wine corks for crafts:
A local wine bar or restaurant is a great place to get corks. There is no harm in asking if you can take them off their hands!
Ask your wine drinking friends to save some up for you.
Occasionally you will see them at thrift stores.
You can definitely find them at a home brewing supply store. Just search for one in your area.
Crafting with Corks
You may be wondering if there are any things you should keep in mind when crafting with wine corks. Before you begin your project, make sure to read these important tips for working with cork.
If you have used corks, you will want to wash them and let them air dry before using them for a craft. If you purchase them new, you can skip the cleaning and get right to the fun!
Speaking of fun, scroll down and you will see my collection of 20 clever wine cork crafts. Which one will you try first?
Wine Cork Crafts
You're going to love this great list of crafts using wine corks! Get lots of options for beginning crafters from home decor to gifts.
---
Did you enjoy these wine cork projects? I'd love for you to check out these other cute ideas: